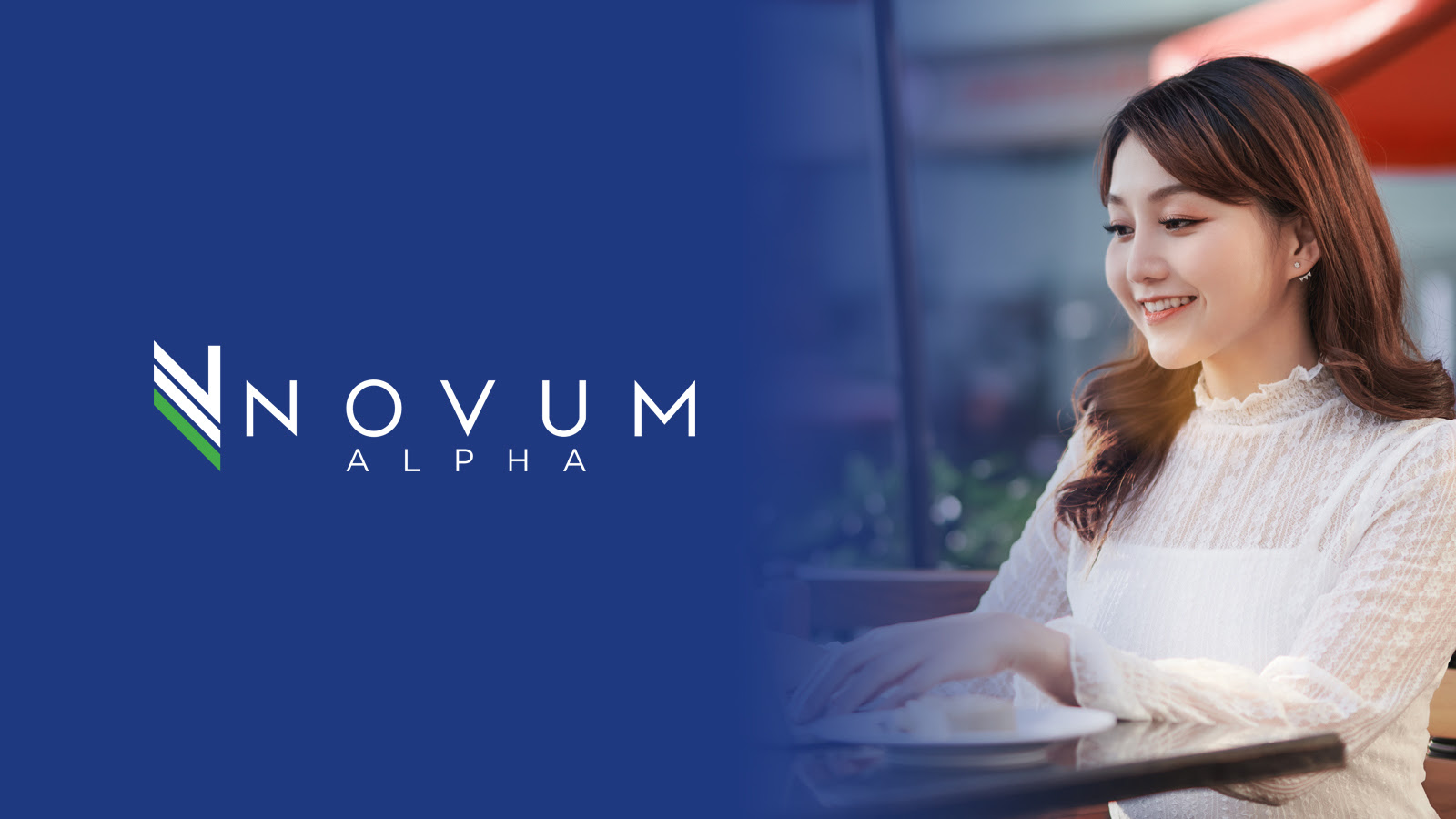 Novum Alpha - Daily Analysis 9 June 2021 (12-Minute Read)
With investors now thoroughly fatigued with buying tech stocks, U.S. Treasuries and a handful of meme stocks rallied yesterday in what was otherwise a quiet market as investors awaited inflation data and considered simmering Sino-U.S. tensions.
A wonderful Wednesday to you as markets drift into the midweek.
In brief (TL:DR)
U.S. stocks drifted rudderless on Tuesday with the blue-chip Dow Jones Industrial Average

(-0.09%)

down slightly and the S&P 500

(+0.02%)

and tech-centric Nasdaq Composite

(+0.31%)

saw gains as investors mostly sat on the sidelines awaiting clarity on inflation data due out later this week.

Asian stocks opened mixed Wednesday after U.S. equities treaded water near a record, ahead of key inflation data.
Benchmark U.S. 10-year Treasuries opened steady after touching an intraday one-month low with yields holding at 1.53% (yields generally fall when bond prices rise).
The dollar held an advance.
Oil resumed its rally with July 2021 contracts for WTI Crude Oil (Nymex) (+0.29%) at US$70.25 as investors grow more confident that the recovery from the pandemic will help demand.
Gold was little changed with August 2021 contracts for Gold (Comex) (+0.20%) at US$1,898.10 and traders awaiting fresh inflation data before committing.
Bitcoin (-1.73%)

slipped to US$33,037 as inflows into exchanges led outflows and as chartists pointed out technical signs of weakness that could see further losses for Bitcoin before a recovery (inflows suggest that investors are looking to sell Bitcoin in anticipation of lower prices).
In today's issue...
Meme Stock Machinations Move to South Korea
China's Main Export Could be Inflation
Of Crosses & Cryptocurrencies
Market Overview
Pandemic trade? How about a good old geopolitical firestorm instead.
With investors now thoroughly fatigued with buying tech stocks, U.S. Treasuries and a handful of meme stocks rallied yesterday in what was otherwise a quiet market as investors awaited inflation data and considered simmering Sino-U.S. tensions.
Forget co-operation, the Biden administration looks set to continue viewing China as competition, and not the healthy kind - with the U.S. President initiating a task force to boost the resilience of supply chains, to cut dependency on the Middle Kingdom, while examining fresh tariffs on Chinese rare earths that are used in a variety of electronics, from smartphones to electric vehicles.
While many investors had hoped that Biden would have taken a more folksy and collegial tone with China, Beijing's belligerence in the South China Sea, its alleged violation of human rights in Hong Kong and Xinjiang and growing assertiveness of claims over Taiwan are unsettling even the most dovish members of Biden's administration.
Over in Asia, the prospect of simmering tensions between the world's two largest economies saw jitters translating into Tokyo's Nikkei 225 (-0.40%), Seoul's Kospi Index (-0.37%),and Hong Kong's Hang Seng Index (-0.02%) which were down in the morning trading session, while Sydney's ASX 200 (+0.17%) was up slightly.
Did you miss us at the World Family Office Forum? Watch it here...
1. Meme Stock Machinations Move to South Korea
South Korean retain investors put the kybosh on short sellers by bidding up the stocks of shaky companies

Retail investors far more significant in South Korea compared to the U.S. making short selling a challenging and risky affair
In growing signs that the U.S. markets don't have a monopoly on the meme stock frenzy, a South Korea power-plant builder has found itself being propped up by a legion of retail investors rushing to bolster its stock in a South Korean remake of Wall Street's GameStop (+7.14%) saga.
Funds looking to short shares in Doosan Heavy Industries & Construction Co. (+2.76%) were in for a rude shock as shares in the embattled company have risen by over 160% from mid-May to its peak yesterday, a gain that sent its market cap to the highest level since 2008.
Shares in Doosan have since shed some 23% but such volatility underlines the tussle between South Korea's retail investors and short sellers.
Unlike in the U.S., where institutional investors are responsible for the bulk of trades, the South Korean market leans heavily on retail investors.
Since the partial lifting of a ban on short-selling in May, Doosan has since emerged as one of the most shorted stocks on the South Korean stock exchange.
In echoes of the GameStop saga which saw Reddit forums alit with discussion on propping up the stock of the video game retailer, retail investors in South Korea, known locally as "ants" expressed hostility towards unspecified short sellers and called for solidarity among Doosan shareholders.
According to Korea Exchange Data, Doosan has now become the most bought stock by retail investors so far this month, but was also the most shorted company by value as of Tuesday.
But Doosan is hardly alone.
Just as GameStop had AMC Entertainment (+0.09%) and Microvision (-0.36%), Doosan's ascent comes hot on the heels of the relentless rally in HMM Co. (-2.55%), the South Korean shipping liner that has soared some 263% this year alone, amid a buying frenzy and rising freight rates.
HMM Co. has since slipped around 11% from its peak, but retail buying activity remains strong.
And while HMM Co. may be cleaning up as global shipping costs soar, Doosan is cleaning out, with its parent company undergoing financial restructuring and asset sales to pay down its crippling debt.
Doosan faces a multitude of challenges though, and it's a plucky investor who would take a punt on the company.
Once a revered coal-fired power plant builder worth US$18 billion in 2007, Doosan has tried to shift towards renewable energy generation even as local nuclear power plant demand fell and its overseas coal businesses virtually collapsed and is now worth just over half of its peak market cap, at US$9.5 billion.
Did you miss us at the World Family Office Forum? Watch it here...
2. China's Main Export Could be Inflation
Resurgence of coronavirus in southern China's industrial and export hub are putting pressure on exports

Repaired supply chains may get torn up again, increasing price of shipping and goods costs even as Europe and the U.S. restock inventories in preparation of the peak holiday shopping season
Most investors will know China as being the factory of the world, making everything from our smartphones to slinkies, but an outbreak of the coronavirus in southern China's industrial heartland may see the Middle Kingdom exporting more than just inventory, but inflation as well.
Curbing activity at some of the country's biggest ports, a fresh Covid-19 outbreak is stoking fears of further disruption in international trade pushing up the price of exports and with it increasing prices in the U.S. and Europe, exacerbating already heightened inflationary pressures.
With over 100 new coronavirus cases reported since late May in China's southern Guangdong province, one of China's most important manufacturing hubs, local government officials are employing strict lockdown measures to curb the spread of the virus.
Processing exports at the Yantian container terminal in Shenzhen, a key hub for electronics, was suspended for almost a week last month, after workers there tested positive and throughput is now a trickle of pre-outbreak levels.
Strict coronavirus prevention measures have also seen the number of ships berthing in Shenzhen itself plummet.
Already stretched global supply chains which were ripped up by the pandemic are facing another bout of stress, and the most recent outbreaks in China, where new infections have remained low relative to other large economies, has brought into sharp focus of what could happen if China's manufacturing ports were to shutdown entirely.
Although vaccination in China is underway in earnest, only 5.9% of its population is fully vaccinated, one of the lowest compared to other major economies such as the U.S. where 42.6% are fully vaccinated and Germany where 21.9% have been immunized against the coronavirus.
And that poses risks that a small flare-up in cases could rapidly devolve into a fresh outbreak and force economically stifling lockdowns again, even as China paves a road to recovery on the back of global demand for electronics and appliances.
These export disruptions in China could send prices soaring as the U.S. and Europe start replenishing inventories in preparation for the year-end holiday shopping season that could see consumers paying more for the presents under their trees.