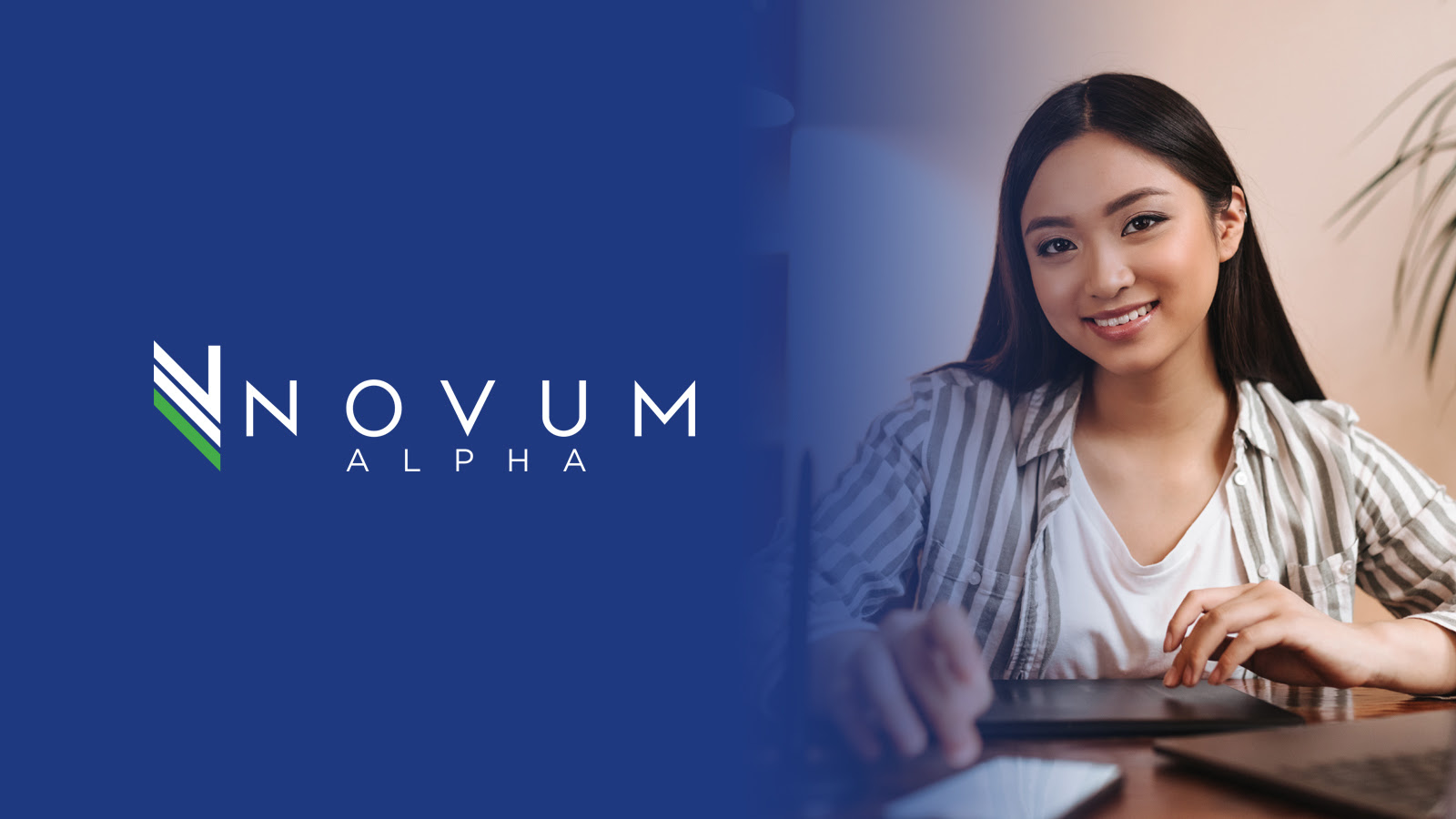 Novum Alpha - Daily Analysis 2 June 2021 (12-Minute Read)
Like Michael Jordan's slam dunk, markets are suspended in the air at the moment, ready to bring home the glory or poised for an agonizing smack down.
Welcome to your Wednesday and I hope it's working out well for you!
In brief (TL:DR)
U.S. stocks opened with ho-hum as Americans emerged from the Memorial Day long weekend with the blue-chip Dow Jones Industrial Average (+0.13%) eking out a minor gain and the S&P 500

(-0.05%)

and tech-centric Nasdaq Composite (-0.09%) were slightly lower as investors drifted rudderless between economic optimism and inflation concerns.

Asian stocks made a steady start Wednesday despite U.S. equities sliding back into trading.
The U.S. 10-year Treasury yield advanced about one basis point to 1.61% (yields generally rise when bond prices fall) but has been stable for the longest time at current levels, suggesting that neither inflation nor growth narratives have been particularly gripping.
The dollar was steady in Asian trading.
Oil continued to rise with July 2021 contracts for WTI Crude Oil (Nymex) (+0.56%) at US$68.10 with the OPEC+ alliance forecasting a tightening global crude market and a nuclear deal with Iran still up in the air.
Gold edged lower with August 2021 contracts for Gold (Comex) (-0.18%) at US$1,901.50 but with futures demand still rosy on the prospect of inflation.
Bitcoin (-3.44%)

fell to US$36,438 even as volatility has declined and as outflows from exchanges outpaced inflows (outflows suggest that investors are looking to hold Bitcoin in anticipation of higher prices).
In today's issue...
Zooming to the Top
Apple Gets Its Share of the Techlash
A Non-Volatile Bitcoin? What will they think of next?
Did you miss "Women in Crypto #4: DeFi-ning DeFi"? Watch it here...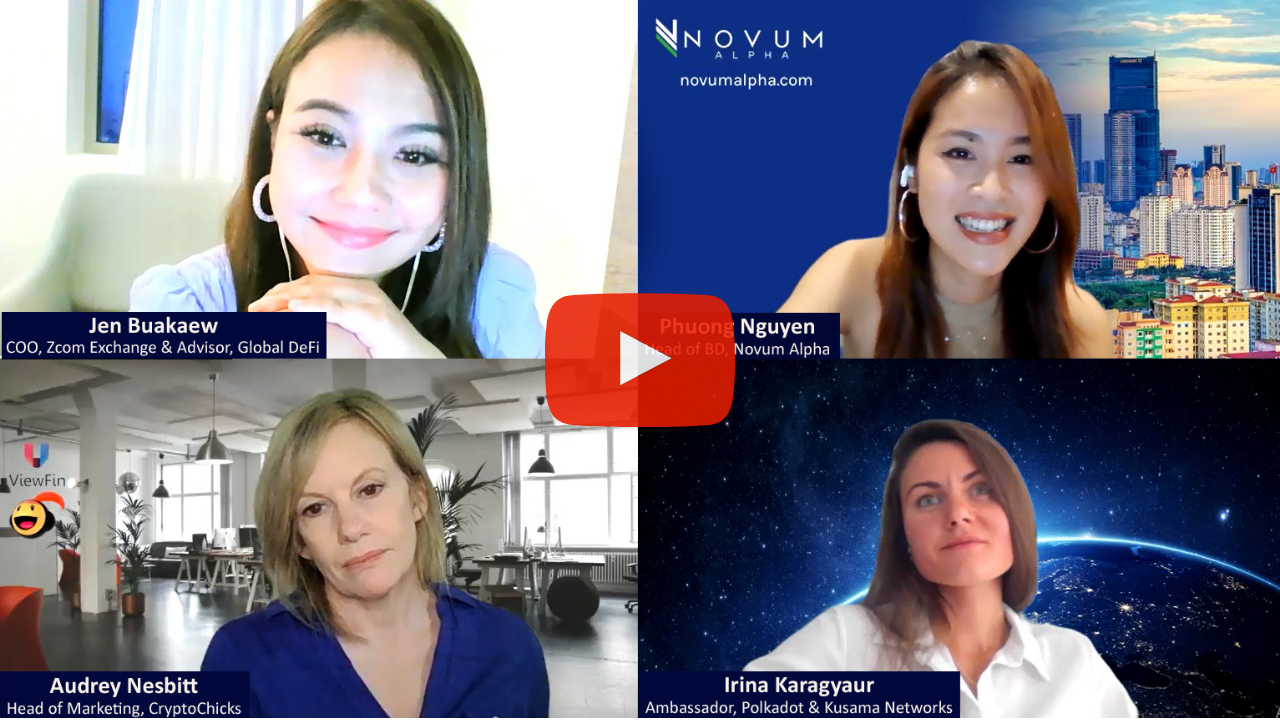 Market Overview
Like Michael Jordan's slam dunk, markets are suspended in the air at the moment, ready to bring home the glory or poised for an agonizing smack down.
With global stocks looking for fresh catalysts in suspended animation at record highs, concerns are lingering that the recovery from the pandemic will stoke inflation and force central banks to pare back policy support earlier than anticipated (despite their repeated attempts to assure markets that they will not).
Yet signs of inflation are also patchy and inconsistent and depending on where one is deriving one's data from, there is either plenty of inflation or none at all.
And that's why markets are all more or less edging up, including Asia where Tokyo's Nikkei 225 (+0.23%), Seoul's Kospi Index (+0.28%) and Sydney's ASX 200 (+0.56%) saw gains in the morning trading session on Wednesday while Hong Kong's Hang Seng Index (-0.23%) was lower on China appearing to remain closed off to the rest of the world save for its exports.
Did you miss us at the World Family Office Forum? Watch it here...
1. Zooming to the Top
Zoom Video Communications (-1.15%) looks to continue doing well in the medium term thanks to its superior product offering that is easy to use and sticky

Longer term, Zoom will need to diversify, or it could become victim to Microsoft (-0.91%) or Google (+1.03%) bundling a comparably easy-to-use solution for free that could undermine its competitive advantage
Anyone who's ever used Zoom will most likely tell you one thing, it just works.
As the video communication tool for the pandemic, Zoom has been indispensable for connecting companies, teams, families, and friends across the globe.
Whereas a meeting with a potential client or colleague might see you lugging yourself on a forty-minute drive to the airport and caught in traffic on the other side, now that same meeting can take place with almost zero commuting time.
But when pandemic restrictions started to ease and vaccinations in the U.S. got underway in earnest, there was a concern that the Zoom trend would not prove durable and many had expected that paid Zoom subscriptions would fall off as people reverted to face-to-face meetings.
However, those concerns proved unfounded as Zoom gave a sales forecast for the current quarter that has topped analyst estimates, signaling not only the company's ability to retain customers but even to add large ones despite the intense demand created by the pandemic being expected to ease.
Zoom revealed in a statement yesterday that revenue for the period ended July will be as high as US$990 million.
Key to Zoom's sustained growth lies in its user-friendliness, just download and a couple of clicks later, you're on a video call.
Compared to the far more clunky Microsoft Teams (do we really need another update before it can be used?) and competitor Google Meet, Zoom offers a level of customization and user friendliness and interacts well with other devices that regular video communication users enjoy.
Take for instance the microphone choices, hooking up an XLR microphone to be recognized by both Microsoft Teams and Google Meet is an exercise in futility, whereas Zoom gets it off the ground in just two clicks.
Or the addition of effects or green screens, where Zoom has zoomed ahead of the competition.
The same way Google gained an edge in the search engine space by providing simplicity on its homepage, Zoom does all that as well, integrating well with Google Calendar and other scheduling apps to seamlessly manage calls.
Where Zoom faces the most challenge though is that for now at least, it remains a one-trick pony.
And the same way that Microsoft eviscerated Netscape in the 1990s, either Google or Microsoft could package a more streamlined offering of their video communications tools with their existing productivity tools and put Zoom under pressure, or worse, offer it for free as part of a bundle.
Zoom recognizes that challenge and has been attempting to diversify, adding premium products such as a cloud-based phone system to appeal to more large corporation and small and medium businesses.
But it will need to do more.
In the medium term however, the prospects for Zoom look rosy.
Insofar as the term "Zoom" becomes a verb the same way "Google" has, there is hope yet for the company to continue to ride what appears (for now at least) to be a durable shift to embrace video communications for some time to come.
Did you miss us at the World Family Office Forum? Watch it here...
2. Apple Gets Its Share of the Techlash
Apple (-0.26%) faces the fallout of its messy legal tussle with Epic Games over the the ban from its app store

Antitrust enforcers are circling around Big Tech and while most of the companies may survive the enforcement litigation intact, their appetite for acquisitions may diminish, eroding their size advantages
Throughout most of the Trump administration, one tech giant (the largest by market cap) sat out of the political spotlight.
While both Republicans and Democrats were pounding Facebook (+0.12%) and Google, for their roles in influencing elections and anti-Republican bias, and Amazon's (-0.14%) Jeff Bezos was openly feuding with Trump, Apple CEO Tim Cook dined with the then-president at his Bedminster golf club and cultivated relationships with his children.
And during the Trump administration, Apple's stock rose some 340%, besting the 70% rise in the S&P 500 and the performance of the other tech firms, shielded from the harsh glare of scrutiny endured by the other denizens of Silicon Valley.
Seen primarily as a hardware company, Apple was shielded from the political backlash against technology companies and mostly sat out any suggestion that it was too big or powerful.
Even when the heads of the major tech firms were dragged before Congress, Tim Cook's presence was most notable by how unnoticeable he made himself.
And while iPhones are common in the U.S., they are hardly the majority device for the rest of the world, which made it easy to subscribe to Cook's folksy portrayal of Apple as suffering the slings and arrows of outrageous competition in the smartphone market.
But that carefully cultivated image of being primarily a hardware company was shattered recently in Apple's escalating feud with Epic Games, where Cook sat sheepishly before a judge in an Oakland courthouse trying to argue that the company didn't have too much power over its app market.
Because Apple is not just a tech company, it's also a software company.
If you use an Apple product, you're also buying into the Apple software ecosystem and membership has its costs, with Apple taking a cut of as much as 30% of each app sale from its store and another cut whenever users make in-app purchases.
So when Epic Games, the developer of the wildly popular Fortnite game tried to replace Apple's in-app purchase system with its own, what did Apple do? Ban the app from its app store of course, leading to the lawsuit and accusations of anticompetitive practices.
Because nothing says "I'm not a monopoly" the way a crippling ban does.
Politics aside, the real threat to Apple will come from the myriad federal and state agencies working behind the scenes that are the government's antitrust enforcers, away from the spotlight.
Responsible for the ultimate settlement in the Microsoft case in 1998, where a lower court ordered the breakup of the company but which was ultimately reversed on appeal and settled, there is a real risk that companies like Apple, as well as Google, Facebook and Amazon may face the same wrath of the U.S. Justice Department.
More importantly, even though Microsoft ultimately won the government litigation, executives there said the pressure and scrutiny made the company careful to avoid business expansions (like acquisitions) that would have brought more scrutiny and that left the market more open for companies like Apple, Google and the rest to grow into the juggernauts that they are today.
Even if Apple wins in court, it will provide little solace for investors, if ultimately it needs to go through the years in the wilderness as Microsoft did before Satya Nadella came to revive the fortunes of the company.
And as long term Microsoft investors will attest, it took years of faith for the company to claw back its former glory.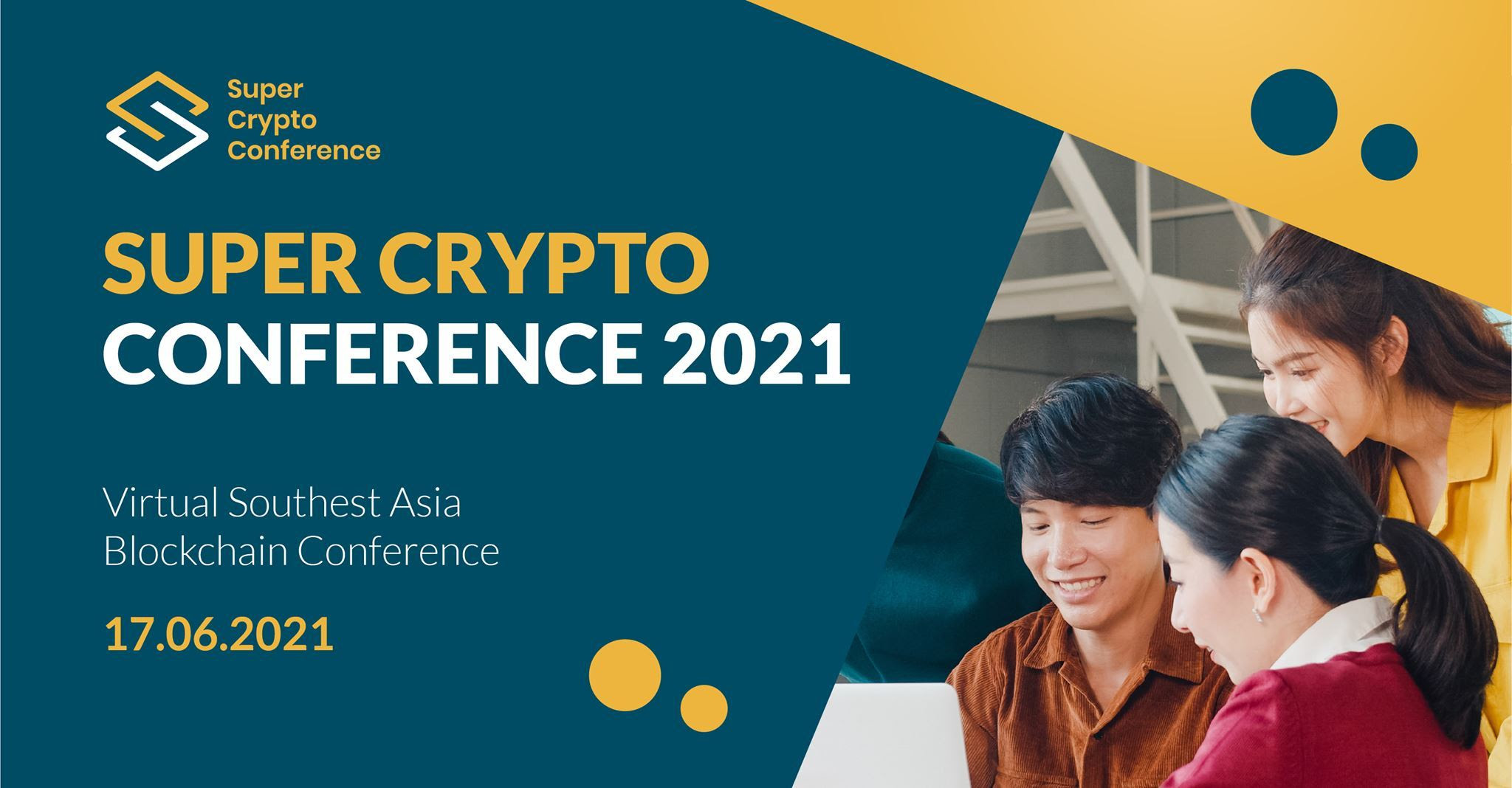 3. A Non-Volatile Bitcoin? What will they think of next?
Bitcoin volatility at lowest point since the beginning of this year
Some are using the diminished volatility in the cryptocurrency as a buying opportunity in anticipation of higher prices
Students of cryptocurrencies will know that stories of volatility are often over exaggerated. For months, cryptocurrencies can trade flat, not moving very much, and then almost overnight, they can take big swings in either direction.
It's not so much volatility as it is schizophrenia and a lull in Bitcoin's wild swings in recent days has been seen by some investors as a tentative sign that the cryptocurrency could tend higher.
Following two straight sessions of gains, Bitcoin was relatively flat at around US$36,500 and swings in price (measured by the spread between the daily high and low) have fallen to their lowest levels since the beginning of this year.
Tom Lee, co-founder of independent research firm Fundstrat Global Advisors who was once ridiculed for predicting that Bitcoin would go to US$25,000 (who's laughing now?) wrote in a note to clients,
"Despite another set of 'negative headlines' Bitcoin actually rose $2,000 over the weekend. I can't help but view this as reinforcing the likelihood Bitcoin has bottomed, given bad news is not creating new lows."
To be fair, the news wasn't necessarily "bad" per se.
Over the weekend, U.S. financial authorities revealed that they were preparing to take a more active role in regulating the cryptocurrency market, a move which ought to have been welcome as many parts of the industry have been calling for greater regulation for years.
Regulation also paves the way for a possible U.S. Bitcoin ETF, that would necessarily be bullish for Bitcoin as it sucks in fund flows.
Undeterred by his earlier US$25,000 Bitcoin prediction, Funstrat's Lee is now suggesting that Bitcoin will likely exceed US$125,000 by the end of the year, but is watching for any rise above US$40,000 as a sign that the cryptocurrency has bottomed out for this year.
That could however be challenging.
Miners in China who are looking to decamp from the Middle Kingdom to setup shop again elsewhere are using the US$40,000 level as a sell signal, with strong sell-side pressure at those levels as that posts sufficient profit for them to cash out in preparation for a move.
Any push beyond US$40,000 would need to be meaningful and sustained for over a week for signs that the selling pressure at those levels may have eased and miners that are looking to move have cashed out.
What can Digital Assets do for you?
While markets are expected to continue to be volatile, Novum Alpha's quantitative digital asset trading strategies have done well and proved resilient.
Using our proprietary deep learning and machine learning tools that actively filter out signal noise, our market agnostic approach provides one of the most sensible ways to participate in the nascent digital asset sector.
If this is something of interest to you, or if you'd like to know how digital assets can fundamentally improve your portfolio, please feel free to reach out to me by clicking here.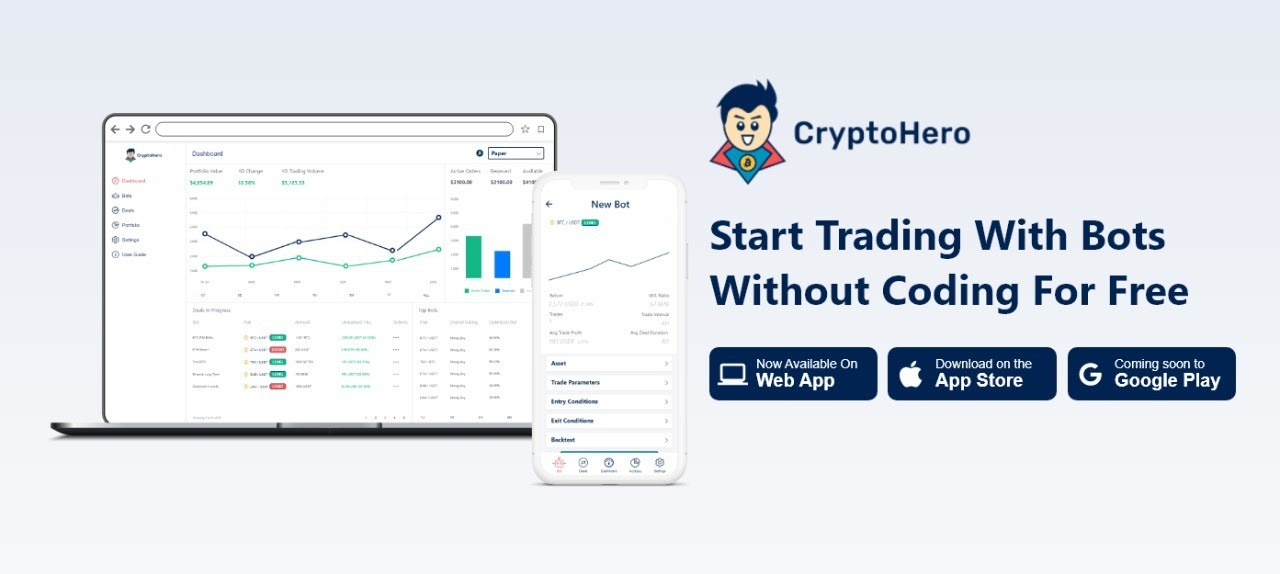 Looking to trade cryptocurrency yourself? Then why not try
CryptoHero
, a member of the Novum Group.
Enjoy some of the high performing algorithms that Novum Alpha uses, absolutely free!
Because you can't be up 24 hours trading cryptocurrency markets, CryptoHero's free bots do the trading for you.
Simple and intuitive for crypto beginners to set up and run, CryptoHero is currently available on the
Web
and
iOS
with an Android version ready in 2021.
Jun 02, 2021