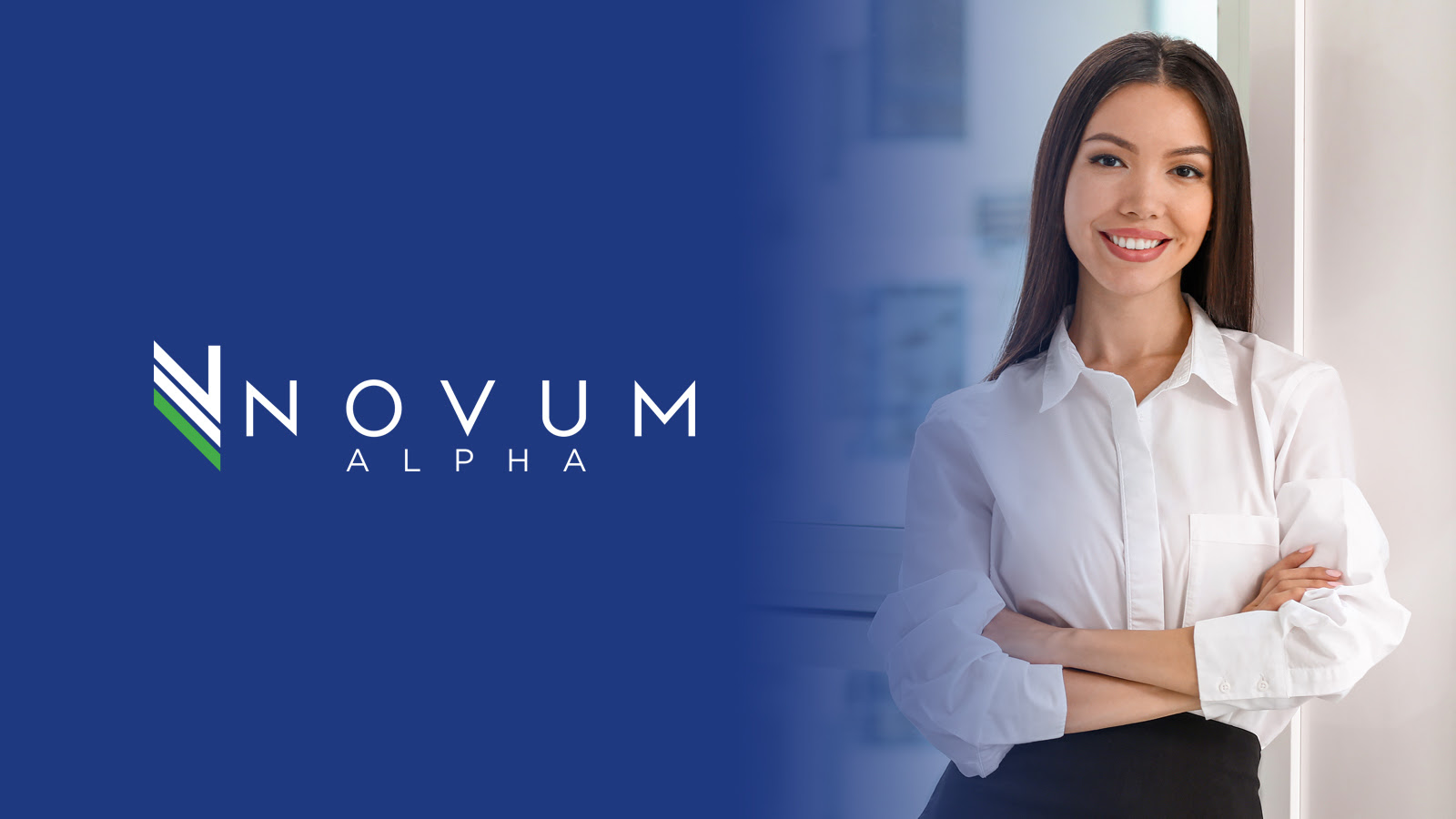 Novum Alpha - Daily Analysis 27 May 2021 (10-Minute Read)
Markets were mainly flat yesterday as investors weighed the reopening of the U.S. and European economies against a pandemic resurgence in Asia as well as hawkish comments about relations with China from a top Biden administration official.
A terrific Thursday to you as markets take a turn for the better.
In brief (TL:DR)
U.S. stocks took a turn for the better on Wednesday, with the blue-chip Dow Jones Industrial Average (+0.03%), S&P 500 (+0.19%) and tech-centric Nasdaq Composite (+0.59%) all up slightly as stocks mostly drifted during the session.

Asian stocks dipped with U.S. futures Thursday as investors weigh the economic reopening from the pandemic and the possibility of a reduction in stimulus.

The U.S. 10-year Treasury yield was stable at 1.58% (yields generally fall when bond prices rise).

The dollar extended a climb, possibly in part on short covering as investors rebalance their portfolios ahead of month end.

Oil dipped with July 2021 contracts for WTI Crude Oil (Nymex) (-0.53%) at US$65.86 amid dollar strength and concern the market will be flooded with Iranian barrels if sanctions on the Persian Gulf producer are lifted.

Gold was down with August 2021 contracts for Gold (Comex) (-0.40%) at US$1,896.20, with the US$1,900 level remaining a key level of resistance.

Bitcoin (-2.53%)

pulled back slightly to US$37,756 while other cryptocurrencies recovered sharply, indicating that investors may be searching out value in altcoins and with inflows into exchanges flat (inflows suggest that investors are looking to sell Bitcoin in anticipation of lower prices).
In today's issue...
Asian Central Banks are Discovering They're Not the Fed

Tesla Takes the Lead on Chip Acquisition

Another Titan of Wall Street Comes for Cryptocurrencies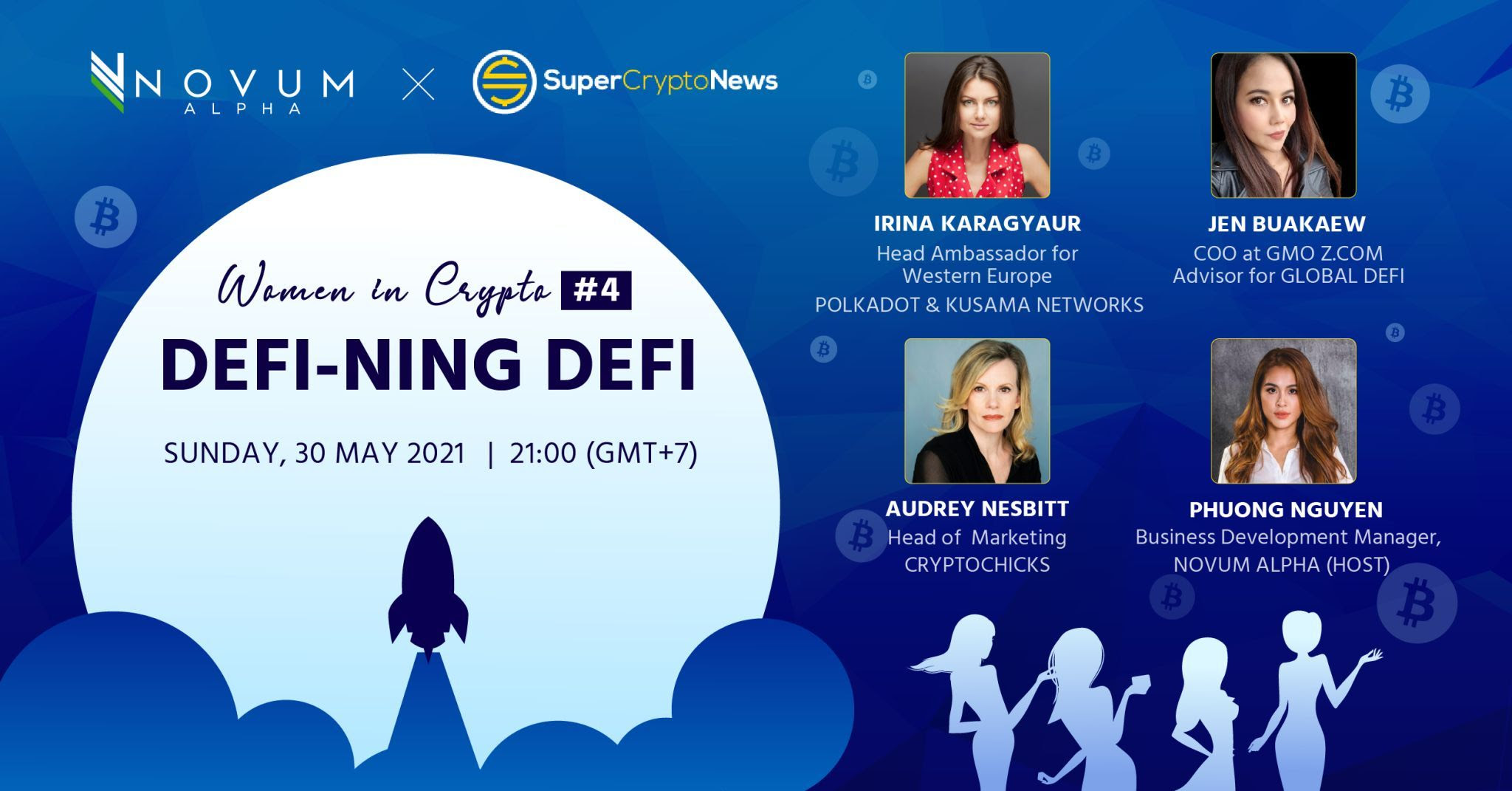 Market Overview
Markets were mainly flat yesterday as investors weighed the reopening of the U.S. and European economies against a pandemic resurgence in Asia as well as hawkish comments about relations with China from a top Biden administration official.
Even as the pandemic gets put in the rear view mirror in the U.S., the Biden administration is renewing a probe into whether the coronavirus emanated from a Wuhan lab, raising the ire of Beijing.
A top Biden administration official is also warning that the relationship between the two superpowers is now likely to be one of open competition as opposed to cooperation, placing the blame squarely on the shoulders of Chinese President Xi Jinping.
President Xi has moved China away from collective leadership, cemented potentially indefinite rule over the Middle Kingdom and acted with increasing belligerence in the South China Sea.
Geopolitical tensions are also seeing the U.S. shift more military assets and focus to the Asia Pacific region, which have the potential to fuel the flames of rising tensions.
In Asia, stocks were a mixed bag, with Tokyo's Nikkei 225 (-0.71%), Hong Kong's Hang Seng Index (-0.20%) and Seoul's Kospi Index (-0.60%) all down slightly, as the U.S. and China held their first round of trade talks after the U.S. Presidential Election and Sydney's ASX 200 (+0.04%) was up slightly in the morning trading session.
Did you miss us at the World Family Office Forum? Watch it here...
1. Asian Central Banks are Discovering They're Not the Fed
Asian central banks with interest rates close to zero are now having to support governments that will need to increase fiscal spending to prop up their economies

Asian governments will need to borrow at the worst possible time, as inflation rises and yields are heading upwards, even as the West appears to be emerging on the other side of the pandemic, saddling the region with growth-stunting debt
"When you're a star, they let you do it. You can do anything."
- Former U.S. President Donald Trump
But for Asia's central banks which had been propping up their economies using the same methods as the U.S. Federal Reserve, they're finding their star power waning and their ability to prop up their ailing economies with monetary policy, diminishing.
With interest rates in Asia already low, Asia, which had until now been the world's standout in its economic recovery in the face of the pandemic, now has its back against the wall with a fresh surge of coronavirus infections.
Many analysts are betting that more government borrowing will be necessary to prop up economies, overshadowing policy-setting decisions due from this week from the central banks of Indonesia, South Korea and New Zealand.
Indonesia is offering more tax cuts to spur economic activity and plans to maintain its US$84 billion-net bond issuance target this year, even as borrowing costs rise.
New Zealand, despite being able to keep the pandemic under control, is still expected to hold rates steady, despite Wellington increasing welfare payments in its latest budget by the most in a generation, as a measure to support growth.
And despite a pickup in exports, South Korea is pledging more fiscal spending to create jobs, with the Bank of Korea also expected to keep rates where they are.
Across Asia, India has become the latest epicenter for a renewed coronavirus surge, and even economies like Taiwan and Singapore that had thus far managed to control the pandemic, are facing fresh lockdowns in the face of renewed infections.
Japan is struggling to stop a renewed spread of infections, putting the Tokyo Olympics in jeopardy and China is seeing a worrying uptick as well.
While Asia led the first containment of the coronavirus pandemic, Europe and North America's vaccination drive has seen them lead the recovery, with vaccination rates across Asia abysmal.
Singapore leads with having inoculated at least a third of its population, with China at around 15%, but the rest of Asia is well behind on that number.
And unlike the central banks of Europe and the U.S., Asian countries are fast running out of options to keep their economies afloat, with the Indian government only having limited fiscal space and a budget deficit of 6.8% of GDP to March 2022.
In India, benchmark rates have remained unchanged for a year, despite a resilient rise in inflation. The Reserve Bank of India, the central bank, is likely to keep rates unchanged, but may even expand an asset purchase program for a second straight quarter to keep borrowing costs in check.
Thailand already plans to borrow an additional US$29.6 billion to fund additional measures to support its economy and the Bank of Japan has pledged to keep government borrowing costs low with its powerful yield curve control program, to facilitate additional fiscal spending.
In terms of timeline though, Asia is now lagging the west in terms of combating the coronavirus and governments are seeking to borrow at the worst possible time as inflation starts to rise.
While excess liquidity in the west may find its way to purchasing Asian bonds, they may need to pay out a higher yield to attract those monies and stiff Asia with a far heavier debt burden coming out of the pandemic.
Not every central bank can print money like the U.S. Federal Reserve.
Did you miss us at the World Family Office Forum? Watch it here...
2. Tesla Takes the Lead on Chip Acquisition
Prescient move by Tesla to pay for chips before they're delivered to guarantee supply, ahead of other automakers which have seen thousands of vehicles laid up because of a shortage of chips

As America gets driving again, timely vehicle deliveries will be crucial to maintaining a competitive edge and Tesla's move puts it ahead of other electric vehicle competition
How do you make sure that your vehicles get their chips ahead of the competition? Why, you pay in advance of course.
In terms of cashflow management, most companies typically extend their credit with suppliers for as far as possible in order to manage their liquidity needs.
But given the unprecedented global shortage in chips, Tesla is taking the novel step of not just paying in advance of delivery for chips, but even exploring buying a plant, to overcome any supply disruptions.
The electric vehicle manufacturer is alleged to be discussing the proposal to pay in advance to secure chips with foundries in South Korea, Taiwan and the U.S., with interest to purchase a chip foundry outright far more speculative.
Given the prohibitive costs involved in acquiring a chip factory, an acquisition would be challenging for Tesla, despite its substantial war chest, but wouldn't be its first foray into securing crucial materials for its manufacturing process.
Last year Tesla announced plans to make its own battery cells and to be sure, the company already has an in-house engineering team that designs high-end semiconductors used in autonomous driving.
But making batteries and building chips are two completely different types of problems, with the latter requiring investments of up to US$20 billion and with manufacturing idiosyncrasies that even incumbents like Intel have struggled with of late.
Regardless, Tesla CEO Elon Musk has tackled more challenging problems before, including making space exploration economically viable through his company SpaceX.
Were the Musk to focus on fixing the chip shortage problem, there's more than an outside chance he'll get it right.
And as more customers seek increasingly specialized and customized semiconductor solutions, Tesla's early exploration of making its own chips may not seem as farfetched.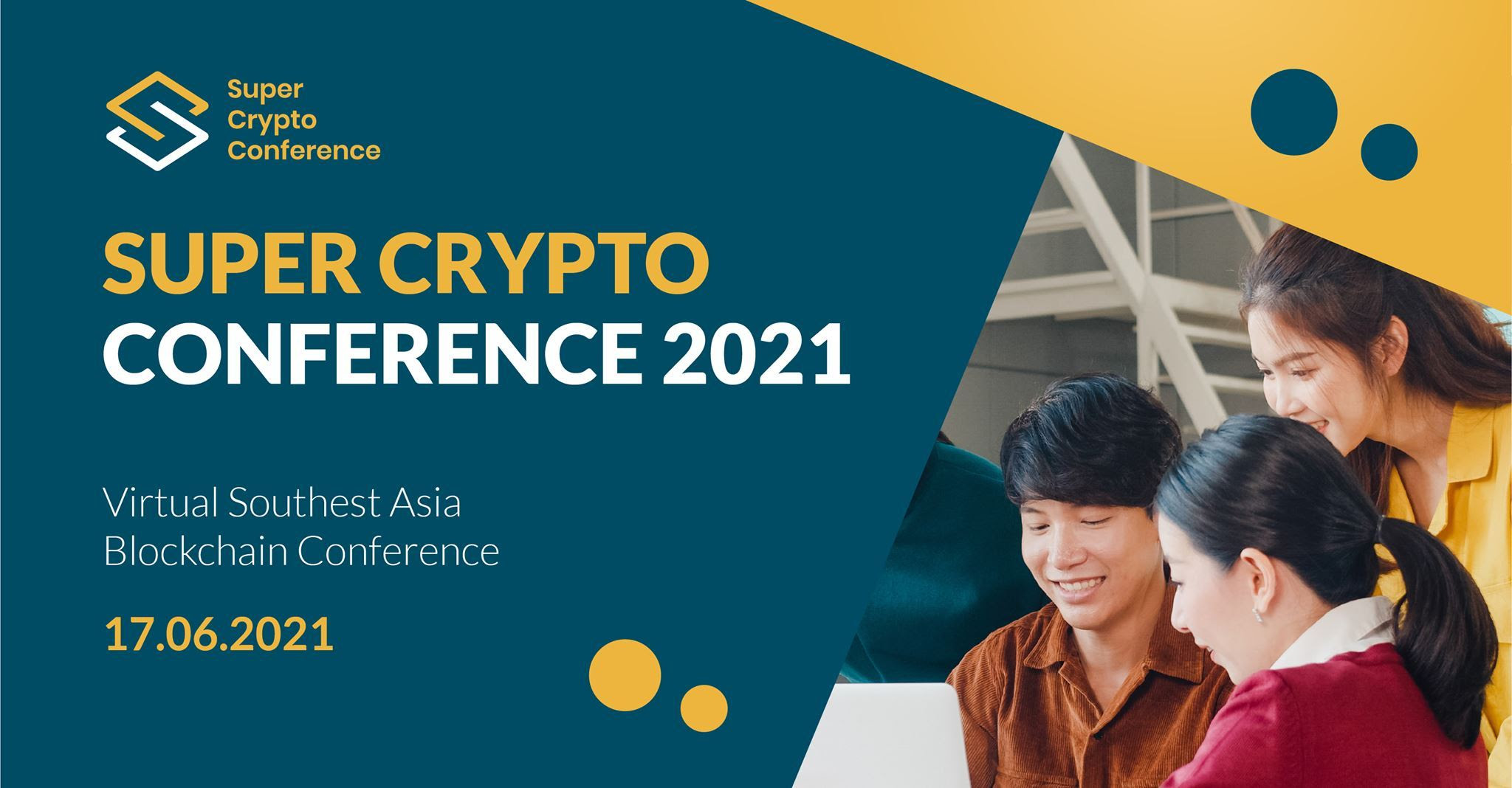 3. Another Titan of Wall Street Comes for Cryptocurrencies
Billionaire activist investor Carl Icahn is on the edge of making a big move into cryptocurrencies

Icahn joins a growing list of high-profile Wall Street names, including Ray Dalio, who are championing cryptocurrencies in the face of major macroeconomic changes
First, Paul Tudor Jones came for Bitcoin, it was less than US$10,000. Then Stanley Druckenmiller came for Bitcoin, it was less than US$15,000. Now Carl Icahn is coming for Bitcoin and it is US$38,000.
Billionaire activist investor Icahn, who is best known for winning the high-stakes, high-profile battle with Pershing Square's Bill Ackman over the multilevel-marketing company Herbalife, is now looking to make a significant bet on Bitcoin.
Speaking in a Bloomberg TV interview, Icahn revealed that he is interested in getting into cryptocurrencies in a "big way" and may eventually put more than US$1 billion into the asset class.
While Icahn hasn't purchased any cryptocurrency just yet, he revealed to Bloomberg TV that he is studying Bitcoin, Ethereum and the cryptocurrency sector as a whole to determine where the opportunities are adding that alternative currencies gaining in popularity are a natural manifestation of inflation in the economy.
Icahn also noted that any criticism around cryptocurrency having no underlying value was a "little wrong-headed."
"Well, what's the value of a dollar? The only value of the dollar is because you can use it to pay taxes."
"I'm looking at the whole business, and how I might get involved in it."
Icahn also said that he believes investors are looking at cryptocurrencies because parts of the equities market are being traded at "ridiculous prices," referring not just to meme stocks like GameStop, which is incredibly still up on its initial price before the Reddit pump, but also certain strategies offered by money managers.
"I don't think Reddit and Robinhood and those guys are necessarily bad, I think they do serve a purpose."
"Money is funneling back into companies. Some of these companies might be ok, but a number of them, the risk-reward is absurd."
What can Digital Assets do for you?
While markets are expected to continue to be volatile, Novum Alpha's quantitative digital asset trading strategies have done well and proved resilient.
Using our proprietary deep learning and machine learning tools that actively filter out signal noise, our market agnostic approach provides one of the most sensible ways to participate in the nascent digital asset sector.
If this is something of interest to you, or if you'd like to know how digital assets can fundamentally improve your portfolio, please feel free to reach out to me by clicking here.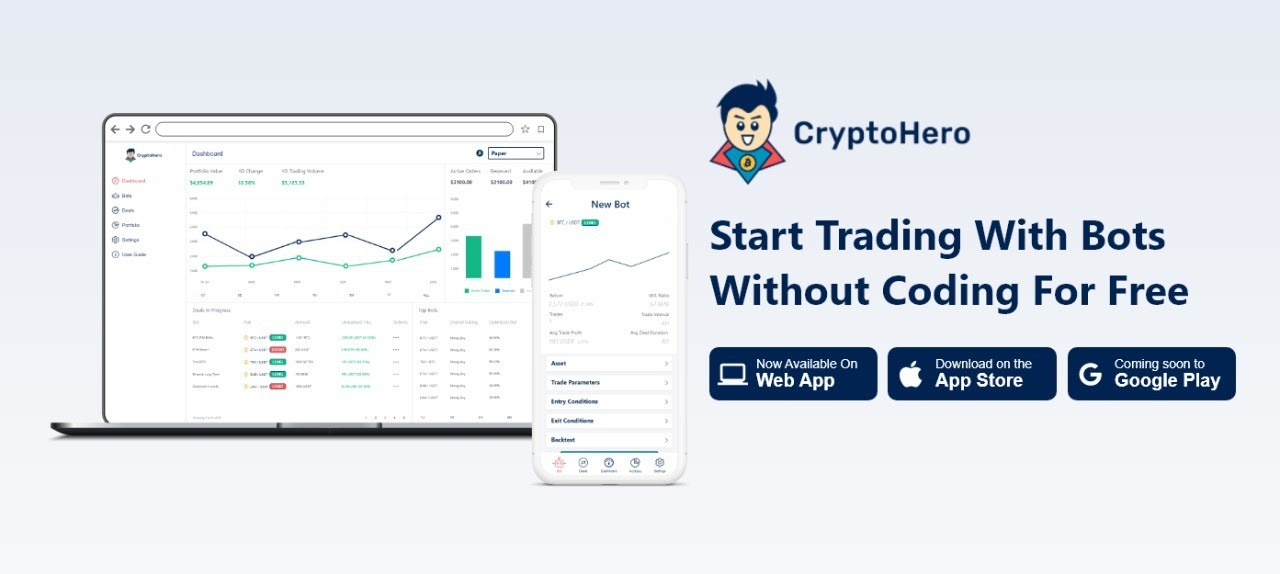 Looking to trade cryptocurrency yourself? Then why not try CryptoHero, a member of the Novum Group.
Enjoy some of the high performing algorithms that Novum Alpha uses, absolutely free!
Because you can't be up 24 hours trading cryptocurrency markets, CryptoHero's free bots do the trading for you.
Simple and intuitive for crypto beginners to set up and run, CryptoHero is currently available on the Web and iOS with an Android version ready in 2021.
Try our one click copy bot settings with the button below and enjoy 1-month Premium Subscription absolutely free!
May 27, 2021