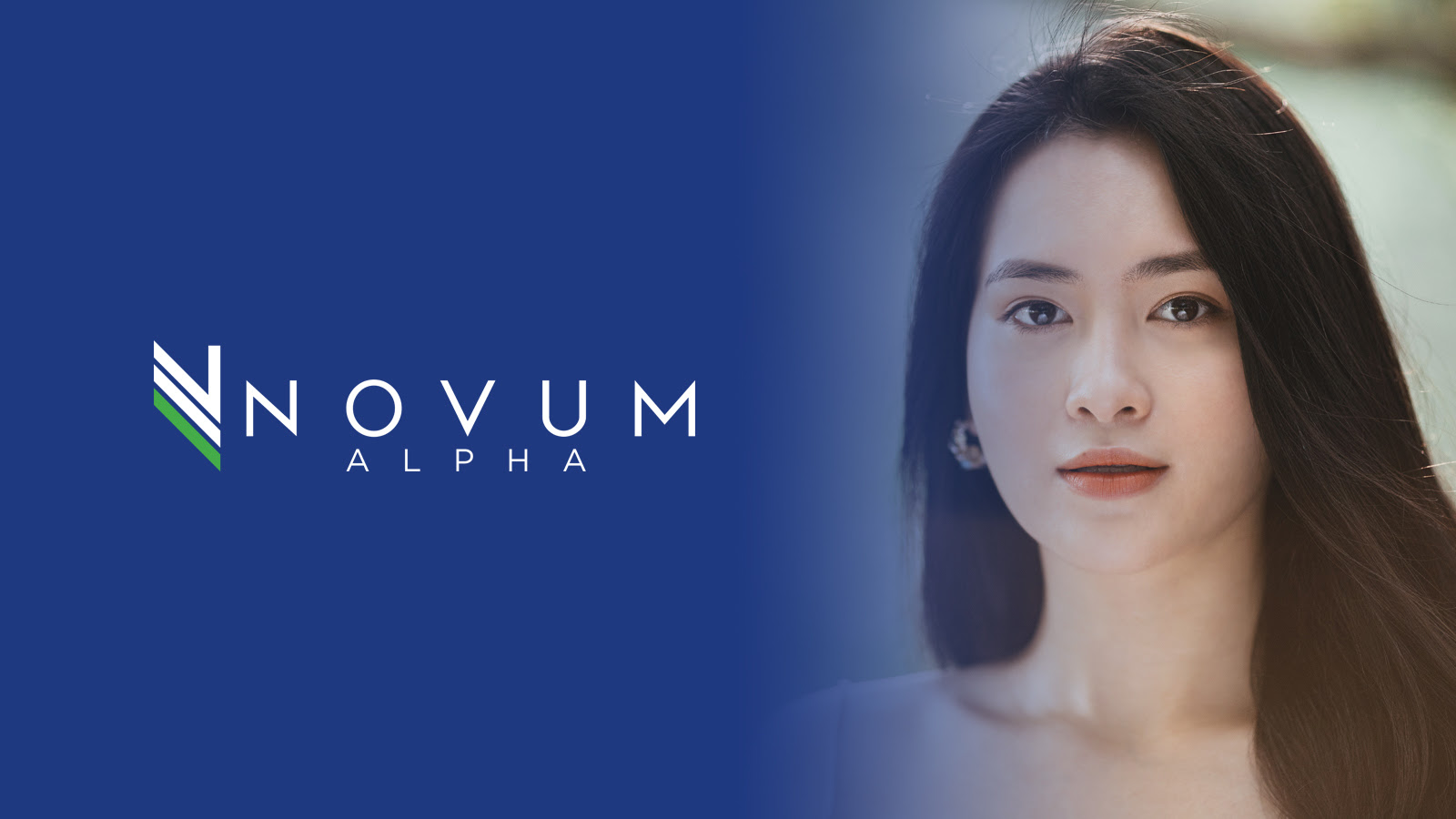 Novum Alpha - Daily Analysis 21 May 2021 (10-Minute Read)
A fabulous Friday to you as stocks turn upwards on easing concerns that the U.S. Federal Reserve will turn off the money spigots.
In brief (TL:DR)
U.S. stocks bounced back sharply on Thursday, with the S&P 500 (+1.06%), blue-chip Dow Jones Industrial Average (+0.56%) and tech-centric Nasdaq Composite (+1.77%) all up as worries that the U.S. Federal Reserve would withdraw stimulus waned.
Asian stocks climbed Friday after technology companies led a Wall Street rebound on economic optimism and easing concern about the possibility of reduced U.S. stimulus.
The U.S. 10-year Treasury yield held at 1.63% (yields generally fall when bond prices rise).
The dollar held a decline.
Oil fell sharply with July 2021 contracts for WTI Crude Oil (Nymex) (-2.07%) at US$62.05 as Iran's president revealed that a broad outline to end sanctions on its oil had been reached.
Gold fell slightly with Aug 2021 contracts for Gold (Comex) (-0.50%) at US$1,872.50 in line with a slide in commodity prices.
Bitcoin (+12.09%) recovered to US$41,523 in a sharp reversal that some are blaming on the heavy use of leverage and derivatives, as outflows from exchanges picked up pace (inflows suggest that investors are looking to sell Bitcoin in anticipation of lower prices).
In today's issue...
Your Pension May Have No Other Alternatives
Is Ford's F-150 a Cybertruck Killer?
Oh Crypto's Sweet but a Psycho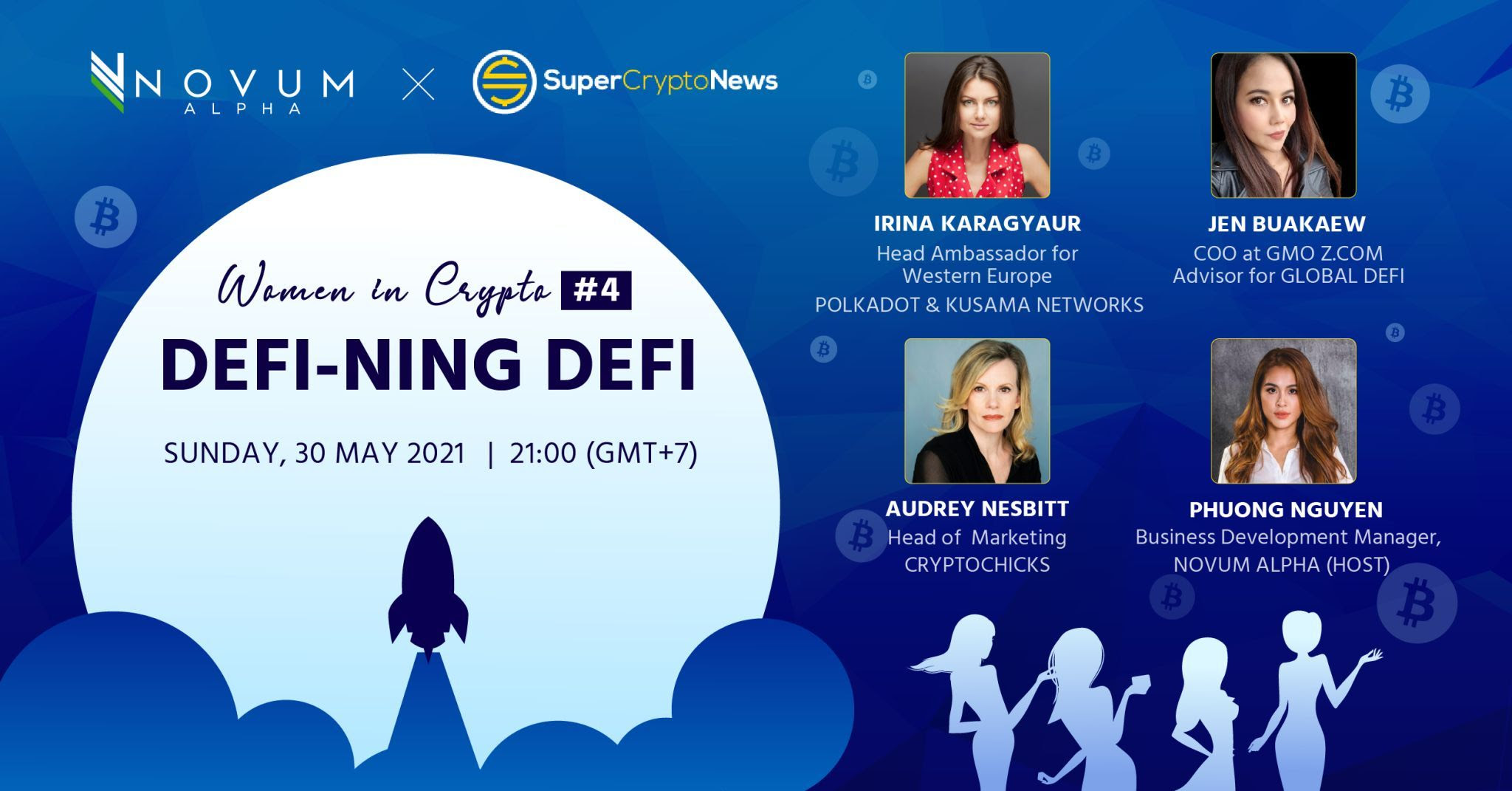 Market Overview
Jobs, jobs, jobs.
Tech led a sharp rebound in U.S. equities on Thursday after a fresh report showed applications for state unemployment insurance fell last week to a fresh pandemic low, rekindling optimism that the economic recovery is real.
Analysts have also had ample time to genuinely study the content of the Fed's most recent meeting minutes, which just said that some officials were open to a debate on scaling back bond purchases at "upcoming meetings" if the U.S. economy continued to progress rapidly.
There could not be any more squishy language than that.
It's a bit like after going out for the first time, you promise your date that you are open to discussing at a future time whether or not you guys will get together for a second date - just blow him or her off already.
But in better news for investors, that means that the Fed is not even beginning to think about beginning to think about tapering, so the party's still on!
In Asia though stocks were a mixed bag with Tokyo's Nikkei 225 (+0.76%) up, while Sydney's ASX 200 (-0.28%), Hong Kong's Hang Seng Index (-0.21%) and Seoul's Kospi Index (-0.09%) all down slightly in the morning trading session.
Did you miss us at the World Family Office Forum? Watch it here...
1. Your Pension May Have No Other Alternatives
Pension funds invested in alternative assets have done reasonably better compared to those committed wholly into equities and bonds

Growing correlation between equities and bonds means that any portfolio could benefit from looking into alternative assets.
Private equity, venture capital, even cryptocurrencies. Exotic, alternative investments that are typically the purview of professional investors who are supposedly capable of understanding the more sophisticated nature of these investments and stomach the risk.
But alternative investments surely aren't what you'd expect to find in grandpa and grandma's pension surely?
Yet there is overwhelming evidence that alternative assets and moving away from stocks and bonds are not just making retirement plans richer, they're also making them less risky.
Traditional investments are considered publicly-traded stocks and bonds, and everything else, regardless of risk, is classified as "alternative."
From 2000, most institutional investors, which includes pension funds, endowments, and sovereign wealth funds, have seen their alternative investments soar from around 5% to 30% of their portfolios.
Far from trashing portfolios, these alternative investments have actually helped to lower risk dramatically and increase returns and the 2021 annual reports from pension funds demonstrates the clear benefit from an increased exposure to alternatives.
But objective metrics aren't always readily available.
While those studies that look at risk-adjusted total returns after fees for a decade or longer found that higher allocations to alternatives improved fund performance, others looked at periods of high returns from stocks and concluded that overall, alternatives had lower total returns than the S&P 500.
One
EY study
published last November actually found that alternative investments outperformed during the early days of the pandemic, helping to mitigate the big crash in stocks and bonds that would have otherwise made pension fund results look hollowed out.
Part of the reason why pension funds and other institutional investors with long-term time horizons do so well with alternative investments is that they have "holding power."
Because the riskier ends of the alternative investment spectrum such as private equity and venture capital may have more illiquid investments that can't be exited at the drop of a hat, their higher levels of volatility and difficulties with valuation prior to an exit can see supernormal returns at the end of their term, but huge swings in the interim.
Another group of alternative assets includes real estate, infrastructure, commodities and other physical assets and while these do have some correlation with equities, they generally have significantly less risk (measured in terms of volatility), helping to anchor portfolio value.
While it may take awhile to liquidate a building, the value of the building itself generally doesn't change all that much from quarter to quarter.
And finally there's hedge funds, which in general have seen strong performance since June 2020, after over a decade of struggle in the wake of the 2008 financial crisis.
It may seem counterintuitive, but with stocks pushing sky-high valuations and higher inflation potentially savaging bond returns, alternative investments might just be the ballast that a pension portfolio needs.
Maybe it's time to look at Dogecoin again?
Did you miss us at the World Family Office Forum? Watch it here...
2. Is Ford's F-150 a Cybertruck Killer?
Ford Motor Company (+3.14%) betting its electric vehicle future on the highly popular F-150 electric truck

Ford may have a leg up on other competitors, with its F-series of trucks the top selling vehicle in the U.S. and by using an existing frame and electrifying it, helping to shave off production costs and allowing for an attractive entry-level price for the all-electric F-150
When it comes to electric vehicles, Tesla (+04.14%) embodies, climate-consciousness in a cool car-like package.
And while legacy automakers rushed to roll out their own electric cars, gunning after Tesla's brilliant Model 3 and Model S, Ford took a different road, to create an electric truck as its flagship for electrification.
With two electric motors giving Ford's new electric F-150 pickup 563 horsepower, Ford's Cybertruck-killer can propel its 6,500 pound weight at sports car speed and still tow up to 10,000 pounds.
By the time Ford's electric F-150 goes on sale in the middle of next year, it will have to faceoff not just Tesla's Cybertruck, but General Motor's (-0.04%) Hummer and Rivian Automotive's R1T as well.
But the F-150 isn't just any truck, it's Ford's golden goose, critical to the company and which belongs to a family of F-Series trucks that generated US$42 billion in revenue last year, accounting for the bulk of Ford's profits.
And if early sales are anything to go by, demand for the electric F-150 should be robust, with Ford CEO Jim Farley telling Bloomberg Television in an interview yesterday that over 20,000 orders were received in the 12 hours since the truck was announced.
As the best-selling vehicle line in the U.S. for four decades, Ford's F-Series of trucks has an enviable brand loyalty, one that Ford isn't taking for granted and which would explain why externally, the electric F-150 doesn't look all that different from its fossil-fueled forebears.
Unlike the divisive-looking Cybertruck from Tesla, the electric F-150 looks just like a regular F-150 and more importantly, is expected to cost as much too, starting at just under US$40,000.
Yet Ford's competition may not even come from Tesla, but it's arch-rival General Motors, with the latter promising its electric Silverado pickup putting out 400 miles of range versus Ford's 300 miles for buyers who pay extra for an extended range battery.
But GM's electric Silverado doesn't debut till 2024, more than enough time for Ford to make range improvements, like Tesla did with its early electric vehicle models.
And Ford is using a clever method to make money on every electric F-150 it sells – keeping intact much of the truck's design, including its aluminum body and cab, instead of doing a ground up redesign and helping to keep its starting price low, unlike what Tesla and General Motors have done.
With a dogged focus on pitching the all-electric F-150 to fleet buyers, at a time when the Biden administration has pledged to electrify all government fleet vehicles, the Ford F-150 could be a gamechanger, whether it could be a Tesla Cybertruck killer or not remains to be seen.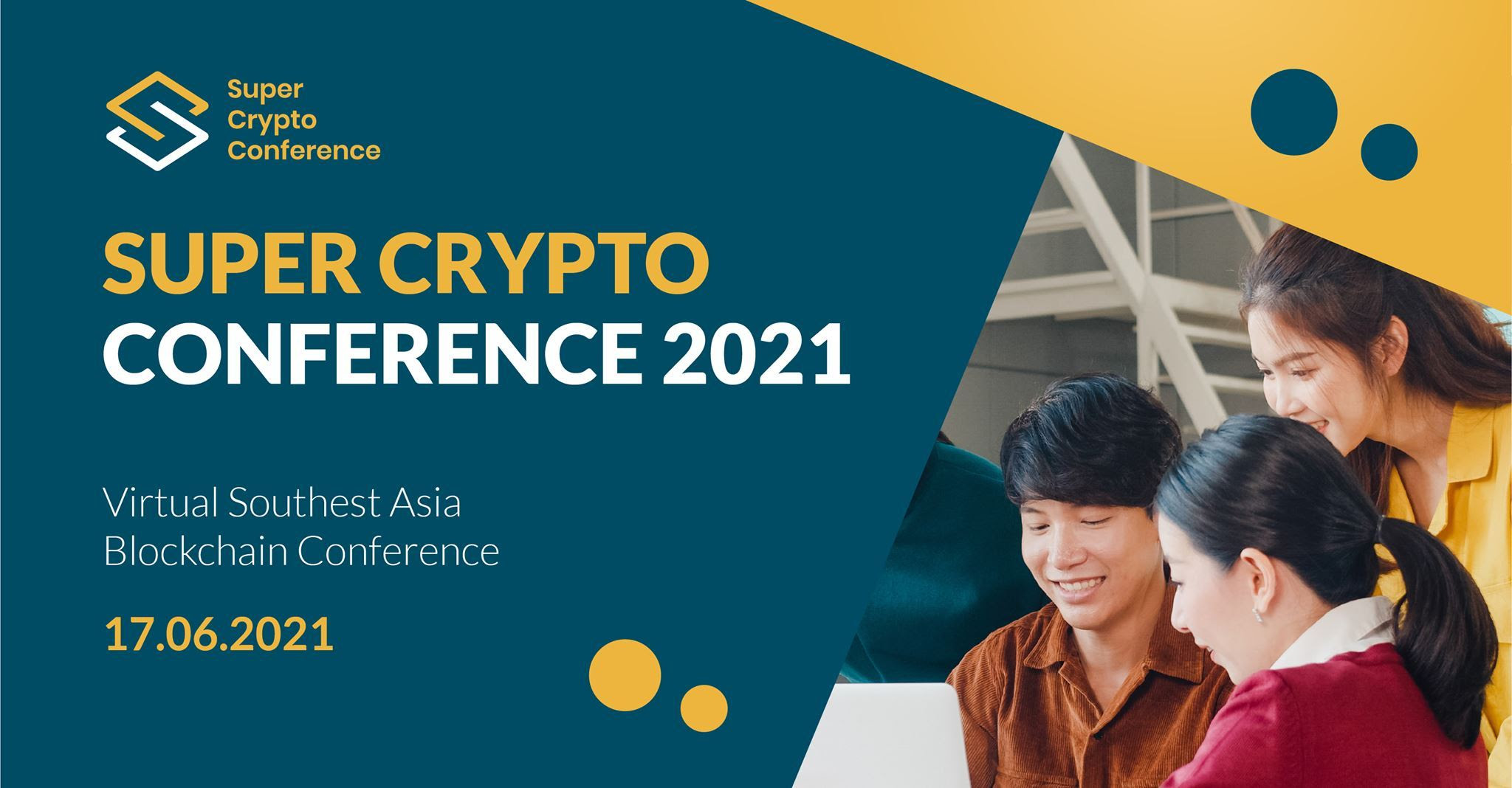 3. Oh Crypto's Sweet but a Psycho
Bitcoin flash crash now looking increasingly to have been caused by large levels of leverage

Velocity and magnitude of drop and recovery show just how underdeveloped the rails which support cryptocurrency trading are
"It'll make you curse, but it's a blessing
You'll lose your shirt within a second
You'll be coming back, back for seconds
With your plate, you just can't help it."
- Lyrics adapted from Ava Max's, Sweet but Psycho, off the album "Heaven & Hell"
© 2018 released by Atlantic Records
Investors licking their wounds from the panic-selling in cryptocurrencies over the last 48 hours will want to take stock of the carnage as cryptocurrency markets have rebounded since.
What's now being dubbed as the Bitcoin "flash crash" has exposed how systemic issues under the surface of the cryptocurrency market, fueled by ludicrous amounts of leverage have all combined to exacerbate extreme episodes of volatility.
Plunging by over US$10,000 in less than an hour on Wednesday, Bitcoin lost more than 30% of its price at one stage before rebounding just as violently – if the Bitcoin chart was a roller coaster, the G-forces alone would kill a human being.
But the scale of the losses and the violence of the recovery over such a short period of time, coupled with the frenetic nature of cryptocurrency trading, illustrate how even as the digital asset industry has grown rapidly, the plumbing that supports the market remains clunky and susceptible to stutter and shutdown during unusually busy periods.
Two of the highest-profile cryptocurrency exchanges Coinbase (+3.83%) and Binance, suffered technical outages during the shakeup on Wednesday, while some analysts are blaming a heightened use of leverage as contributing the velocity and magnitude of the fall and rebound in prices.
In established asset markets, traders use cash as collateral to finance leveraged bets, but with cryptocurrencies, Bitcoin and Ether can be pledged for leverage, which is why if Bitcoin falls heavily, leveraged bets and margin calls get unfolded quickly and have a cascading effect.
Bitcoin falls, so there's not enough margin to post for another leveraged bet with other cryptocurrencies, which in turn fall, leading to more liquidations.
That self-reinforcing cycle, which prompted widespread selling, helped to highlight a number of systemic issues against a backdrop of bearish sentiment that didn't help either.
Between Elon Musk's tweets throwing shade on Bitcoin's lack of ESG chops and an unfortunately-timed reminder from China's financial industry association to its members not to dip their toes in the cryptocurrency pool, sentiment was already fragile.
Sam Bankman-Fried, CEO of cryptocurrency exchange FTX suggests that the initial unrelated spark, which was the liquidation of some US$20 billion in bets that Bitcoin would rise, were likely liquidated, but sparked a cascade because of the leverage.
What can Digital Assets do for you?
While markets are expected to continue to be volatile, Novum Alpha's quantitative digital asset trading strategies have done well and proved resilient.
Using our proprietary deep learning and machine learning tools that actively filter out signal noise, our market agnostic approach provides one of the most sensible ways to participate in the nascent digital asset sector.
If this is something of interest to you, or if you'd like to know how digital assets can fundamentally improve your portfolio, please feel free to reach out to me by clicking here.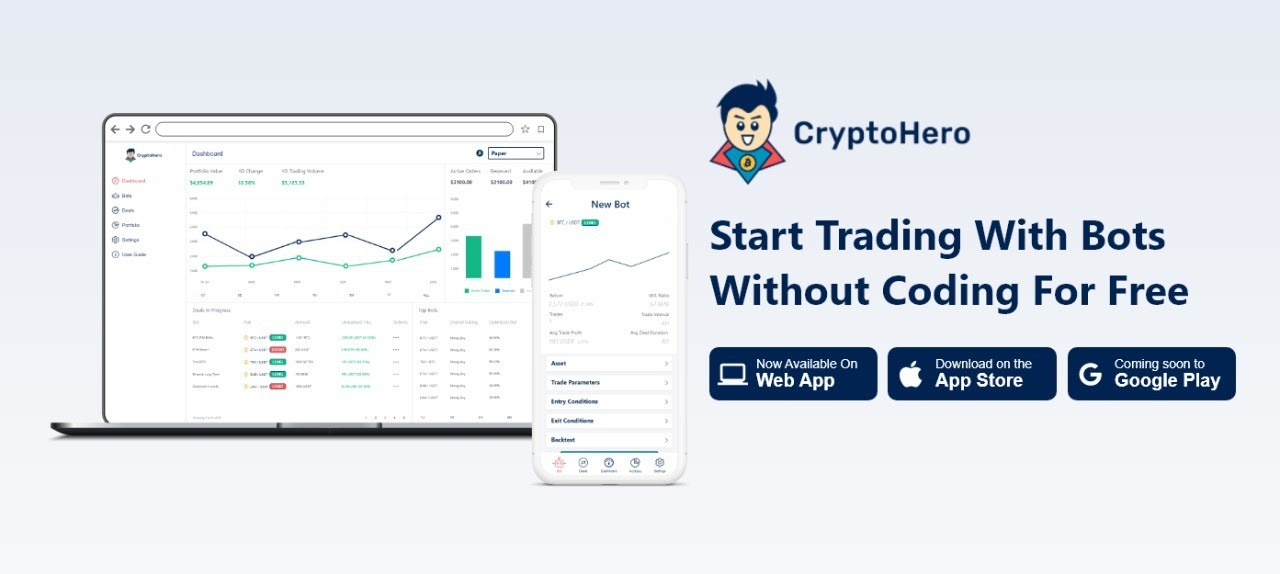 Looking to trade cryptocurrency yourself? Then why not try
CryptoHero
, a member of the Novum Group.
Enjoy some of the high performing algorithms that Novum Alpha uses, absolutely free!
Because you can't be up 24 hours trading cryptocurrency markets, CryptoHero's free bots do the trading for you.
Simple and intuitive for crypto beginners to set up and run, CryptoHero is currently available on the
Web
and
iOS
with an Android version ready in 2021.
Try our one click copy bot settings with the button below and enjoy 1-month Premium Subscription absolutely free!
May 21, 2021