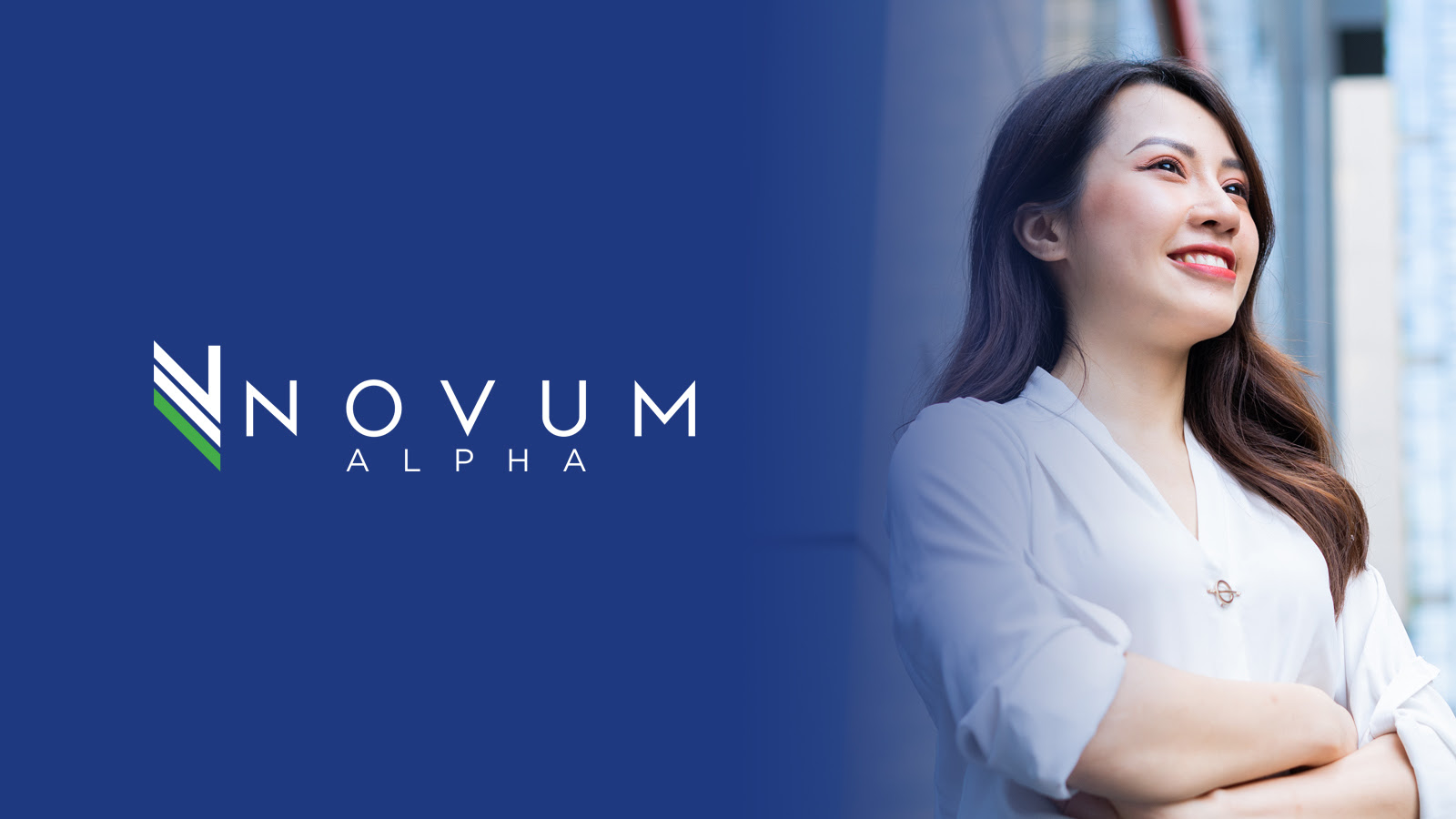 Novum Alpha - Daily Analysis 19 May 2021 (10-Minute Read)
The problem with inflation data is that it lags while actual inflation is a real time experience. Which is why there either is plenty of inflation or nothing to be concerned about depending on who you ask and when you ask them.
A wonderful Wednesday to you as markets wind downwards in the midweek.
In brief (TL:DR)
U.S. stocks continued their slide into Tuesday, with the S&P 500 (-0.85%), blue-chip Dow Jones Industrial Average (-0.78%) and tech-centric Nasdaq Composite (-0.56%) all lower with former U.S. Treasury Secretary Lawrence Summers criticizing the U.S. Federal Reserve over complacency on inflation.
Asian stocks tracked U.S. declines Wednesday as concern about faster inflation overshadowed the economic recovery from the pandemic.
The U.S. 10-year Treasury yield was steady at 1.65% (yields generally fall when bond prices rise) despite inflation concerns, suggesting that steadier hands are prevailing.
The dollar ticked up from near the lowest level this year.
Oil fell with June 2021 contracts for WTI Crude Oil (Nymex) (-1.18%) at US$64.72 on the possibility of more supply from Iran.
Gold was down slightly with June 2021 contracts for Gold (Comex) (-0.11%) at US$1,865.90 mainly on the back of a rising dollar.
Bitcoin (-8.49%)

crashed to US$40,171 in a broad selloff in risk assets and as inflows into exchanges continued ahead of outflows (inflows suggest that investors are looking to sell Bitcoin in anticipation of lower prices).
In today's issue...
Electric Ford F-150s Could Seriously F*ck Things Up for Tesla
Land, Land Everywhere, But Nowhere to Build a House
Nvidia Nixes GPUs for Cryptocurrency Mining
Market Overview
The problem with inflation data is that it lags while actual inflation is a real time experience.
Which is why there either is plenty of inflation or nothing to be concerned about depending on who you ask and when you ask them.
To be sure, prices are going up and there are a variety of reasons for that. Supply chain disruptions, drought and restocking of inventories are all contributing to a sharp uptick in commodity prices, which feed into the rise in food prices, especially for meat.
Those price increases are real and are being felt in the here-and-now.
And spikes in real estate and other asset prices, fed by a seemingly endless supply of liquidity and rock-bottom real interest rates affect home buyers here-and-now.
But the U.S. Federal Reserve remains undeterred.
And that's because the central bank is committed to full employment, stating unequivocally that it can and will tolerate higher levels of inflation for longer.
With data distorted from a low base last year, it's impossible to say how much inflation there is or even how long it's been there.
Ultimately it'll be a battle of the wills to see who blinks first, whether the Fed will be forced to raise rates if inflation really runs rampant and uncontrollable (more likely) or it succumbs to pressure to raise rates now to check inflation before it truly becomes uncontrollable (less likely).
Odds are this current Fed isn't interested in fighting with shadows.
Asian stocks were sharply lower in the morning session with Tokyo's Nikkei 225 (-1.34%) and Sydney's ASX 200 (-1.71%) sharply lower while Hong Kong and Seoul were spared the bulk of the pullback as they remained closed for holidays.
Did you miss us at the World Family Office Forum? Watch it here...
1. Electric Ford F-150s Could Seriously F*ck Things Up for Tesla
Impending launch of an all-electric Ford F-150 could put a dent in Tesla's (+0.18%) aspirations

Increased all-electric competition from legacy automakers who enjoy both scale and brand story may force investors to rethink Tesla's current lofty valuations
Nothing says 'Murica quite like a truck and nothing quite says truck like a Ford F-150.
Like daisy dukes, apple pie and fireworks on the Fourth of July, the pickup truck is that quintessential slice of Americana and forms the backbone (and bulk of profits) for American automakers.
Which is what makes U.S. President Joe Biden's unscheduled stop at a Ford Motor (-0.01%) test track outside Detroit yesterday so significant.
Hopping onto an all-electric F-150 (Ford's bestselling model of pickup truck), Biden went for a spin in the truck remarking,
"This sucker's quick."
Biden said in conversation with an unidentified Ford official that the new truck, dubbed the "Lightning," accelerates from 0 to 60 miles per hour in 4.3 or 4.4 seconds – a figure that the official said hasn't yet been revealed.
For years, the only thing that tree-hugging hippies from could embrace were Toyota (+1.25%) Prius Hybrids before Tesla came along.
And even with Tesla, eco-warriors who still wanted personal mobility didn't have a pickup truck that truly represented America.
Now they do.
As part of the publicity to roll out Biden's infrastructure plan, Ford will debut the all-electric F-150 truck on Wednesday as Biden seeks to put billions of dollars into U.S. electric vehicle development.
And while Tesla has its own Cybertruck, due to be launched in the latter half of this year, it's not an F-150.
To understand the demographic of Americans who buy F-150s is to understand the heart of America and why Tesla's controversial looking Cybertruck wouldn't appeal to them.
And while Tesla's Cybertruck is futuristic and could appeal to some electric vehicle buyers, the Ford F-150 will have the advantage of relying on a tried-and-tested profile that American truck buyers have come to know and love.
Is it any wonder why the three box pickup truck hasn't changed all that much over the decades? Why American cars still look like bricks?
More significantly for Tesla is that automakers like Ford and General Motors (-0.27%) all have electric vehicles in the works, and the manufacturing chops to make good on those electric vehicles, which risks turning Tesla into a boutique outfit the likes of Aston Martin (-0.65%) or McLaren.
The only problem is that Tesla's purported aim is to deliver electric vehicles to the masses.
But at a price point that's not mass market and in an electric vehicle landscape that is growing increasingly crowded with competitors, there's a real risk that automakers like Ford, could give Tesla a real run for its money.
Did you miss us at the World Family Office Forum? Watch it here...
2. Land, Land Everywhere, But Nowhere to Build a House
Canada faces a housing shortage as prices skyrocket in major cities

Shift in Canadian perceptions of what an acceptable starter home is may see an increased demand for apartments, condos and rentals, which is great for Canadian property investors who invested heavily in these sectors
As any real estate investor will tell you, it's all about location, location, location and while Canada is the world's second largest country by landmass, most of that land is uninhabitable – unless frozen tundra is your ideal habitat.
But for most non-Eskimos, Canada's key economic hubs, which are sources of employment and business opportunities, are the only place to live.
And lately, Canada's been running out of room to house everyone.
From Montreal to Winnipeg, Vancouver to Toronto, Canada's major cities are busting at the seams and its housing market has been running hotter than just about anywhere else in the world.
Long a hot destination for well-heeled Asian investors, Canada's cities are also home to some of the largest immigrant Asian populations, with cities like Vancouver resembling something akin to a North American version of Hong Kong or Shanghai.
And the pandemic has only made things worse for home buyers in Canada.
With more Canadians working from home, many are looking for larger dwellings with enough space for a home office and a yard for the kids to play in, but finding such aspirations increasingly out of reach.
For generations of Canadians, much like their cousins to the south, the idea of home is a detached house and a piece of land, which may now have to be broadened to include condominiums and even rentals as prices skyrocket.
Whereas Europe and Japan have run out of land years ago, the phenomenon is relatively newer in Canada and fueling xenophobia and racist backlash.
It doesn't help that a narrative has been built around the coronavirus pandemic originating from China to add to that xenophobia – Chinese also make up the bulk of foreign real estate buyers in cities like Vancouver, where locals feel like they've been priced out of the market altogether.
Last year, Canada's benchmark home prices gained almost 15%, second only to Luxemburg, according to data from the Dallas Federal Reserve.
While Canada is vast, 3.9 million square miles at last count, or forty times the size of the United Kingdom, most Canadians are crammed into a handful of major cities, most of them not far from the border with the U.S. because that's where the jobs are.
And the geography of Canada's major cities doesn't help either.
Vancouver is literally caught between a rock (the mountains) and a hard place (the Pacific Ocean), while Montreal is literally an island (think of it as Manhattan without the skyline, we're soarry).
And even as locals bristles against the flood of new arrivals, Canadian (Very) Prime Minister Justin Trudeau (hubba hubba) is intending to boost immigration to historic records to make up for the pandemic lull – he'll need a place to house all of them.
For years, Asian investors had been snapping up condo apartments in Canadian cities, shunned by locals, and typically inhabited by Asian college students, the slack that's appeared in urban condos and rental markets looks to be revived.
As more Canadians grow to accept that a single family home with land near an urban center is financially unrealistic as a starter home, demand has grown for apartments in or around Canadian cities, providing a respite from the dearth of rentals last year.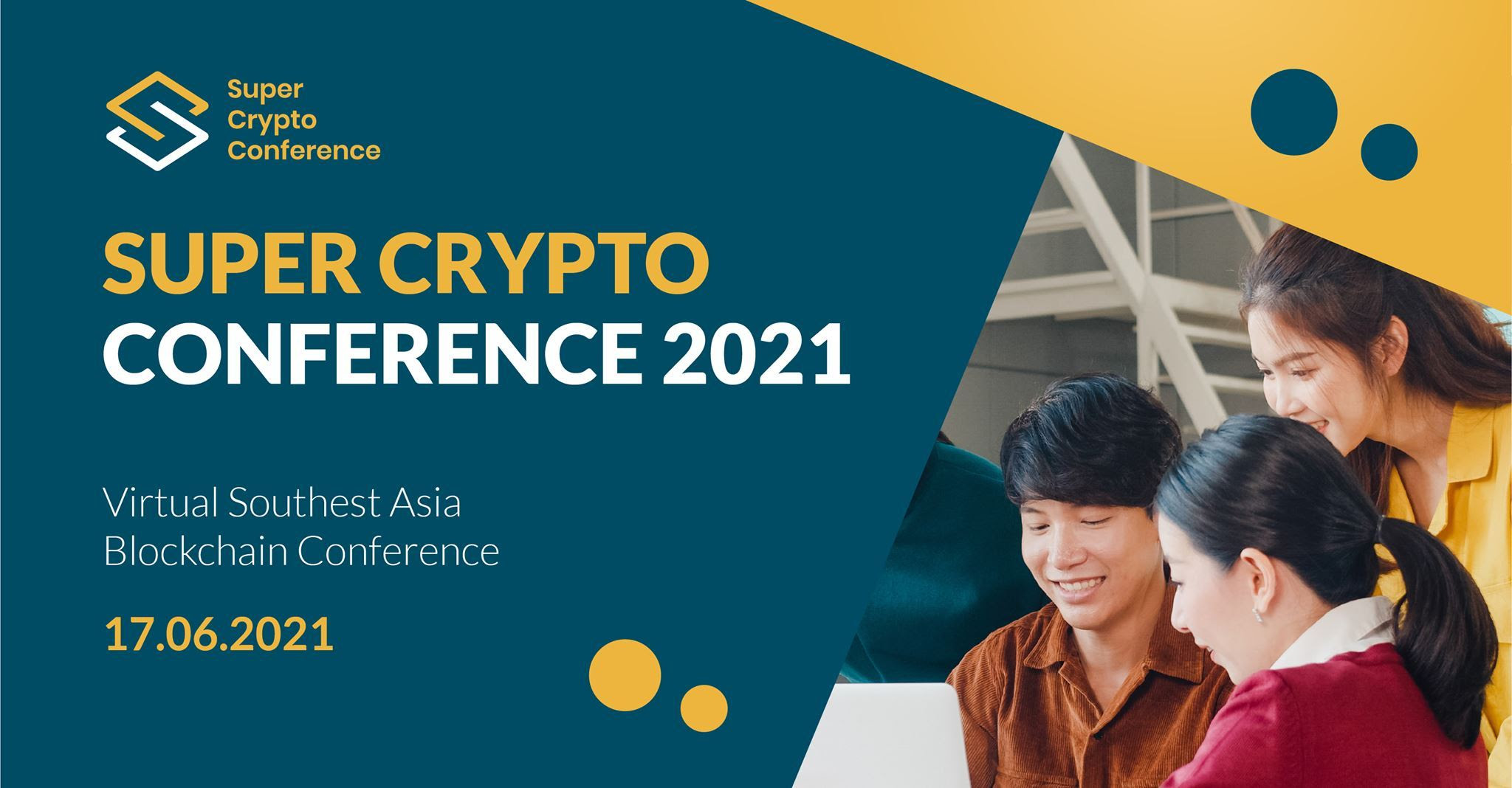 3. Nvidia Nixes GPUs for Cryptocurrency Mining
Nvidia (-1.06%) tries to fix a shortage of high end GPUs by nixing the cryptocurrency mining capabilities of some of its newer graphics cards
Economics behind cryptocurrency mining has improved amidst rising cryptocurrency prices, ease of ability to defeat Nvidia's modifications means that GPUs will continue to be in short supply for some time to come
So...you want to be a cryptocurrency miner?
Buying cryptocurrency with real cash is for losers, you're going to outsmart the crowd by mining some of that sweet, sweet digital cash and swap it out for "real" dollars.
Bad news is that it won't be as straightforward anymore.
For the better part of a decade, hobbyists (myself included) have been using high end GPUs to mine everything from Grincoin to Ether and with the power bills to show for it.
Unless you live in close proximity to a geothermal or hydroelectric power station, the economics behind cryptocurrency mining means that you'd better be sure that whatever you're mining more than covers the cost of your electricity.
That's if you can find a GPU to mine that cryptocurrency with.
With the price of cryptocurrencies soaring (never mind the recent pullback), more hobbyist cryptocurrency miners are coming back online and mining like it's 2017 all over again, as the economics of crypto mining start to make sense again.
A decline in crude oil and energy prices (ignoring the Continental Pipeline hack) has also meant that previously unprofitable cryptocurrency mining locations are now economically viable once more.
Demand from cryptocurrency miners, coupled with demand from video gamers born from the coronavirus pandemic, coupled with a global supply shortage in chips has created a perfect storm – a global shortage of GPUs.
Forget about the high end stuff like Nvidia's RTX 3090s or AMD's (-0.28%) Radeon RX 6900, even previous generation Nvidia RTX 20s and AMD Radeon RX 5000s can't be found anywhere, with scalpers selling these cards for multiples of their retail price on sites like eBay (-0.65%).
And now Nvidia has stepped in to make things even tougher for hobbyist cryptocurrency miners, announcing on Tuesday that it is intervening to prevent its most popular GPUs from being used for cryptocurrency mining.
Deliberately limiting the capabilities of its most popular GPUs to make them less useful, specifically for the tokens on the Ethereum network, Nvidia is trying to ease demand, while simultaneously steering miners to its family of purpose-built Cryptocurrency Mining Processors, launched earlier this year.
Because GPUs are more easily adapted to mine Ether and tokens on the Ethereum network, than Bitcoin, Ethereum accounts for about 90% of cryptocurrency mining activity using repurposed GPUs, according to Nvidia.
Nvidia announced yesterday that it would be limiting its latest RTX 3080 and RTX 3070 GPUs to limit their cryptocurrency mining capabilities, but as any cryptocurrency miner will tell you, the community will eventually find a way to get around any artificial caps that Nvidia rolls out.
The cryptocurrency world has defeated Nvidia's limitations of its GPUs before, and it will do it time and time again.
To be fair, the cat-and-mouse game played by Nvidia and cryptocurrency miners was never going to be fair – Nvidia has a team to try to erect barriers, the cryptocurrency industry can rely on the entire global collective of cryptocurrency miners to defeat such limitations.
For now, Tom's Hardware, a well known computer hardware review site, has judged that Nvidia's RTX 3080 and RTX 3090 are "by quite a large margin," the best for mining cryptocurrency on Ethereum, that's if you can get your hands on one of these delectable pieces of hardware.
What can Digital Assets do for you?
While markets are expected to continue to be volatile, Novum Alpha's quantitative digital asset trading strategies have done well and proved resilient.
Using our proprietary deep learning and machine learning tools that actively filter out signal noise, our market agnostic approach provides one of the most sensible ways to participate in the nascent digital asset sector.
If this is something of interest to you, or if you'd like to know how digital assets can fundamentally improve your portfolio, please feel free to reach out to me by clicking here.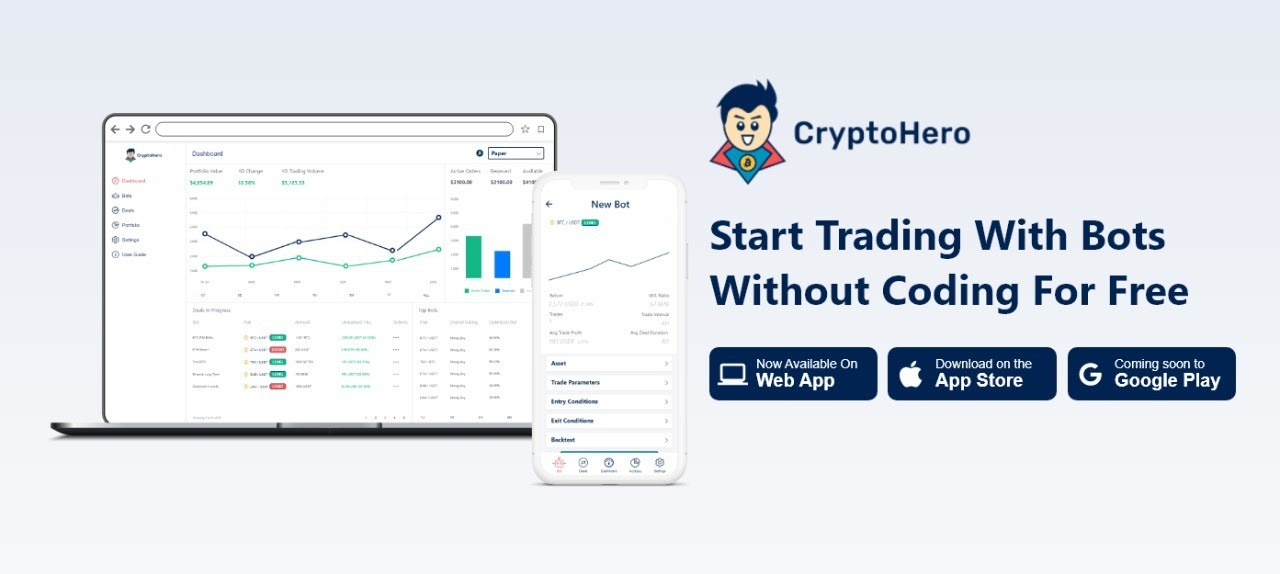 Looking to trade cryptocurrency yourself? Then why not try
CryptoHero
, a member of the Novum Group.
Enjoy some of the high performing algorithms that Novum Alpha uses, absolutely free!
Because you can't be up 24 hours trading cryptocurrency markets, CryptoHero's free bots do the trading for you.
Simple and intuitive for crypto beginners to set up and run, CryptoHero is currently available on the
Web
and
iOS
with an Android version ready in 2021.
Try our one click copy bot settings with the button below and enjoy 1-month Premium Subscription absolutely free!
May 19, 2021