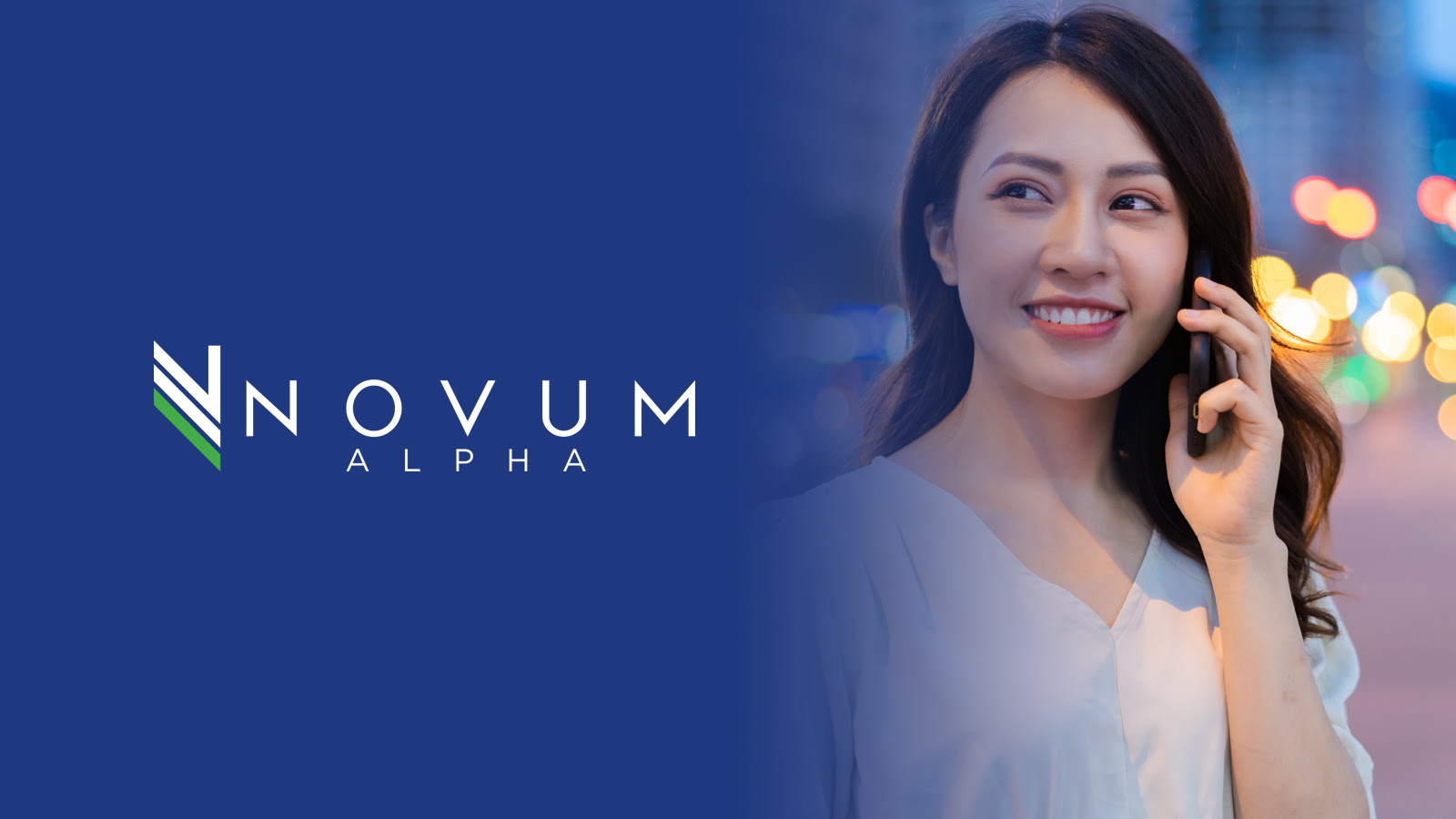 Novum Alpha - Daily Analysis 18 May 2021 (10-Minute Read)
The coronavirus is rearing its ugly head again in various parts of Asia that had until fairly recently managed to bring the pandemic under control.
A terrific Tuesday to you!
In brief (TL:DR)
U.S. stocks plunged into Monday, with the S&P 500 (-0.25%), blue-chip Dow Jones Industrial Average (-0.16%) and tech-centric Nasdaq Composite (-0.38%) all lower as inflation fears returned to the fore.
Asian stocks rose Tuesday as investors weighed the pace of growth as nations vaccinate and economies reopen against a pick-up in virus cases in the region.
The U.S. 10-year Treasury yield was steady at 1.65% after retreating (yields generally fall when bond prices rise).
The dollar dipped.
Oil was steady near a two-year high with June 2021 contracts for WTI Crude Oil (Nymex) (+0.30%) at US$66.47 as rising optimism around a demand recovery in regions such as the U.S. offset Covid-19 flare-ups in parts of Asia.
Gold continued to rise with June 2021 contracts for Gold (Comex) (+0.25%) at US$1,872.30 as the inflation trade and virus concerns picked up.
Bitcoin (+0.13%)

was flat at US$44,991 and as inflows into exchanges continued ahead of outflows (inflows suggest that investors are looking to sell Bitcoin in anticipation of lower prices).
In today's issue...
Short Sellers are Coming for Tesla
The World is Running Out of Everything?
Musk Threatens Institutional Adoption of Cryptocurrency
Market Overview
The coronavirus is rearing its ugly head again in various parts of Asia that had until fairly recently managed to bring the pandemic under control.
But investors are undeterred, convinced that vaccinations will get underway in earnest and stocks were understandably bullish in the Tuesday morning session with Tokyo's Nikkei 225 (+2.23%), Seoul's Kospi Index (+1.16%), Sydney's ASX 200 (+0.62%) and Hong Kong's Hang Seng Index (+1.35%) all higher.
Did you miss us at the World Family Office Forum? Watch it here...
1. Short Sellers are Coming for Tesla
Michael Burry of "The Big Short" fame has shorted Tesla's (-2.19%) stock to an estimated US$534 million based on data from March 31
Likely that current short positions are already in the money, and whether Tesla can rally grassroots support the way GameStop (+12.93%), stopped short short sellers (that's a tongue twister) this year, remains to be seen
In the earlier part of this year, retail investors who rallied around a Reddit forum called r/WallStreetBets punished short sellers of companies like GameStop.
Licking their wounds, major hedge funds took massive write downs to the tune of some US$6 billion by the time the chips had finally fallen.
David had beat Goliath.
But Goliath is coming back for a second round.
Michael Burry, the investor who rose to fame for making billions of dollars off bets against mortgage-backed securities in the run-up to the 2008 Financial Crisis and whom a movie was made about, has now placed a sizeable bet against the retail investor favorite Tesla.
As of March 31, Burry's Scion Asset Management owned bearish puts (the right to sell at a certain price) against 800,100 Tesla shares.
And Burry's bet against the electric vehicle maker isn't even his first, declaring in a since-deleted tweet from early December that his firm was short shares of Tesla.
Burry also curiously advised Musk to sell shares to raise capital while Tesla's stock, then on a relentless rally from pandemic lows, hit what Burry termed "ridiculous levels."
But record profit in the first quarter and the avoidance of an industry-wide chip shortage has seen Tesla's fortunes boom.
Far from needing to sell shares to raise capital, Tesla even had enough in its war chest to buy US$1.5 billion worth of Bitcoin, some of which it sold for a cool US$110 million profit.
But shares of Tesla have since slid on its quarterly earnings report, following in the footsteps of dozens of other tech firms which reported record profits only to see their shares slide.
Some are suggesting that Tesla's stock slid as expectations for the company soar.
Scion Asset Management's filing doesn't reveal what price Tesla's shares have to fall to, for its puts to be in the money, nor how much the firm paid for those puts, but only that the positions were worth US$534 million, an amount likely determined by simply multiplying the number of puts with the price of Tesla's share at the time of filing.
Whilst most short sellers, shell-shocked from the experience of GameStop, have been discreet in revealing their short positions, Scion Asset Management was required to make the disclosure for regulatory reasons – hedge funds over a certain size need to provide a quarterly rundown of holdings.
But that also makes the short seller a prime target for retail investors to rally around one of their favorite stocks.
Given that the pandemic has reopened many entertainment options across the U.S., it is less clear whether the Reddit retail horde will muster sufficient numbers to pump Tesla's stock again.
Did you miss us at the World Family Office Forum? Watch it here...
2. The World is Running Out of Everything?
Recent shortages are a result of unique disruptions to supply lines and low existing inventories

Specter of inflation likely to be overstated as even central bankers recognize that price data has been distorted by the pandemic and as commodity prices ease
It seems that everyone's short of everything these days.
The pandemic made us hoard everything from toilet paper to hand sanitizer, and now that many major economies are reopening, it's companies that are finding they're short of everything from microchips to aluminum foil.
During the pandemic, companies which were uncertain of demand, chose to keep inventories optimized, but now that demand is ramping up, they're finding that their stocks have been all but depleted, and are buying more than needed to prevent shortages.
From copper to coffee, corn to iron ore, steel to soybeans, the world seems to be low on everything and even the cardboard and plastic that packages it.
Part of the reason of course has been the pandemic.
Cargo that used to be loaded in the bellies of passenger aircraft crisscrossing the globe are a rare sight, and an unusual and growing list of calamities have rocked commodities in recent months.
From the freak logjam in the Suze Canal caused by a massive container ship that had run aground, to drought that wreaked havoc on key agricultural crops, to a cyberattack on a key oil pipeline in the U.S. and a massive second Covid-19 wave in India threatening its biggest ports, it's been a recipe for disaster.
But there's no sign that these shortages are likely to end anytime soon, which could lead to higher prices in the immediate term.
An index of U.S. consumer prices that excludes food and fuel jumped in April from a month earlier, by the most since 1982, and the increase in prices charged by American producers was twice as large as economists had anticipated.
And unless companies pass that cost along to consumers or boost productivity, it'll eat into profit margins.
For now at least, policymakers don't fear inflation, with U.S. Federal Reserve Governor Lael Brainard recently saying that officials should be "patient through the transitory surge."
There is good reason to take heed of Brainard's advice.
For starters, recent inflation data is badly skewed by the drop off in prices from a year ago and many companies that have held the line on price hike for years, are now seeing an opportunity to catch up.
U.S. retail sales, a key indicator of consumer demand, also stalled in April, following a sharp rise from the month earlier.
Add to that the fact that commodity prices have recently retreated from multi-year highs and it's not hard to see why central bankers are circumspect on the prospect of inflation.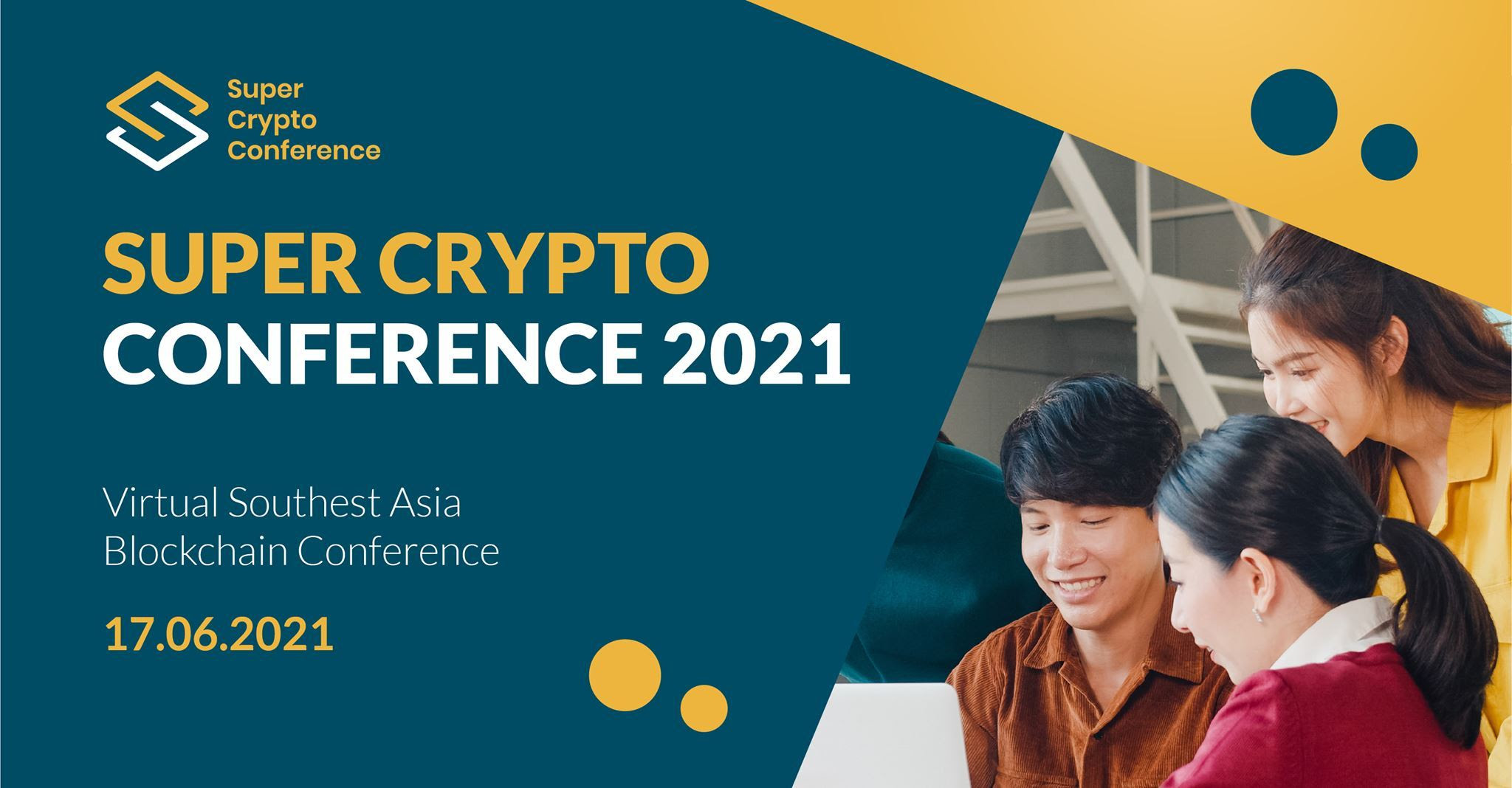 3. Musk Threatens Institutional Adoption of Cryptocurrency
Elon Musk reintroduces large volatility swings to cryptocurrencies through his relentless tweeting
Institutional investors who were preparing to invest into cryptocurrencies are now taking their time about it as volatility swings make them skittish
It was all going so well for Bitcoin.
Paul Tudor Jones was in. Stanley Druckenmiller was in. Fidelity Investments was in. BlackRock was in. Square (-2.37%) was in. MicroStrategy (-6.13%) was in. Then Tesla came in.
And then it was not going so well.
Despite the wave of institutional interest in cryptocurrencies, all it needed was one character to bring back the volatility that the sector had been notorious for and spook participants.
Whilst Elon Musk's bet on Bitcoin helped to legitimize cryptocurrencies in the eyes of Wall Street investors, his tweets are turning them off and leaving a torrent of volatility in their wake.
In the span just one week, about a fifth of Bitcoin's market cap has been wiped off, or roughly US$150 billion, in part thanks to the whiplash-inducing tweets from Musk on everything from Bitcoin's toll on the environment (which threatens the endangered Shiba Inu) to whether Dogecoin can be a more "green" cryptocurrency.
Thanks to his tweeting, Musk has successfully brought Bitcoin back to where it was when Tesla first invested in the cryptocurrency.
And because Bitcoin has no underlying fundamentals, such as income streams or yields, that help at least to anchor a valuation matrix for stocks and bonds, it's inherently a speculative bet, driven by narratives and of late, Musk's narcissism.
Yet for all the gut-wrenching moves Bitcoin has made of late, it is still far less volatile than it used to be, cold comfort for investors who bought the cryptocurrency at US$60,000.
And telling already somewhat skeptical institutional investors and family offices that Bitcoin and cryptocurrencies aren't as volatile as they used to be is akin to telling someone stuck in the middle of a storm at sea that, "Hey, at least the ship isn't rocking as much as when we were in that hurricane."
An iron-clad stomach is necessary to navigate cryptocurrency waters, and while the volatility can be sickening at times, its lack of a correlation to other assets, and its impact on overall portfolio swings, is probably the more relevant metric for investors.
In which case, the most recent pullback should evoke nothing more than a yawn, wake me up when Musk has left the building.
What can Digital Assets do for you?
While markets are expected to continue to be volatile, Novum Alpha's quantitative digital asset trading strategies have done well and proved resilient.
Using our proprietary deep learning and machine learning tools that actively filter out signal noise, our market agnostic approach provides one of the most sensible ways to participate in the nascent digital asset sector.
If this is something of interest to you, or if you'd like to know how digital assets can fundamentally improve your portfolio, please feel free to reach out to me by clicking here.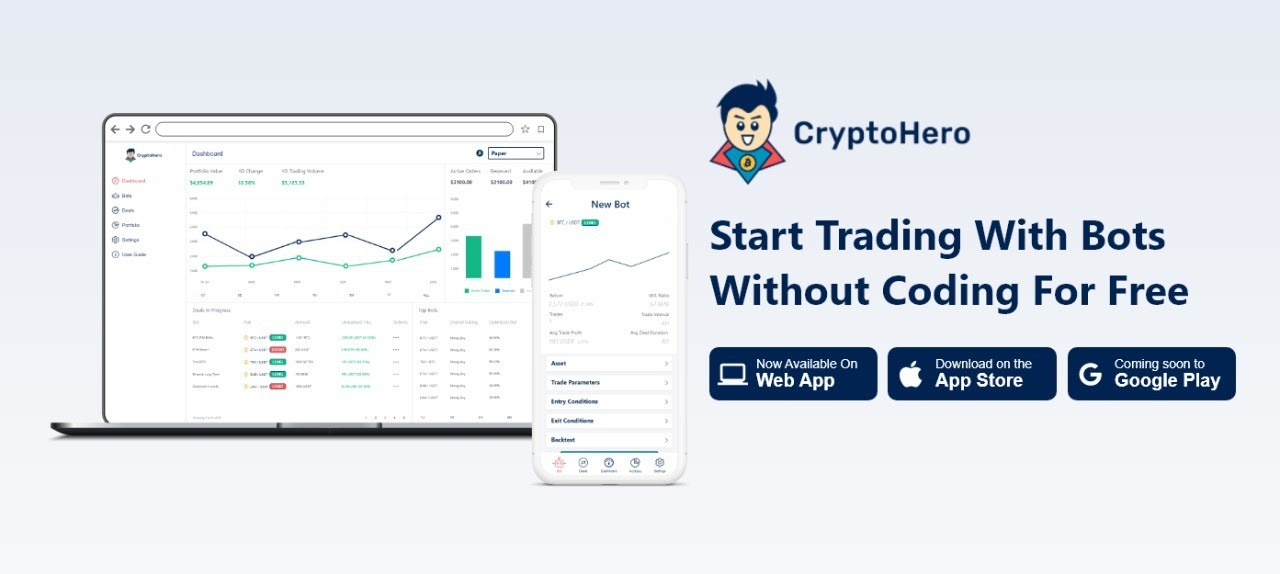 Looking to trade cryptocurrency yourself? Then why not try
CryptoHero
, a member of the Novum Group.
Enjoy some of the high performing algorithms that Novum Alpha uses, absolutely free!
Because you can't be up 24 hours trading cryptocurrency markets, CryptoHero's free bots do the trading for you.
Simple and intuitive for crypto beginners to set up and run, CryptoHero is currently available on the
Web
and
iOS
with an Android version ready in 2021.
Try our one click copy bot settings with the button below and enjoy 1-month Premium Subscription absolutely free!
May 18, 2021