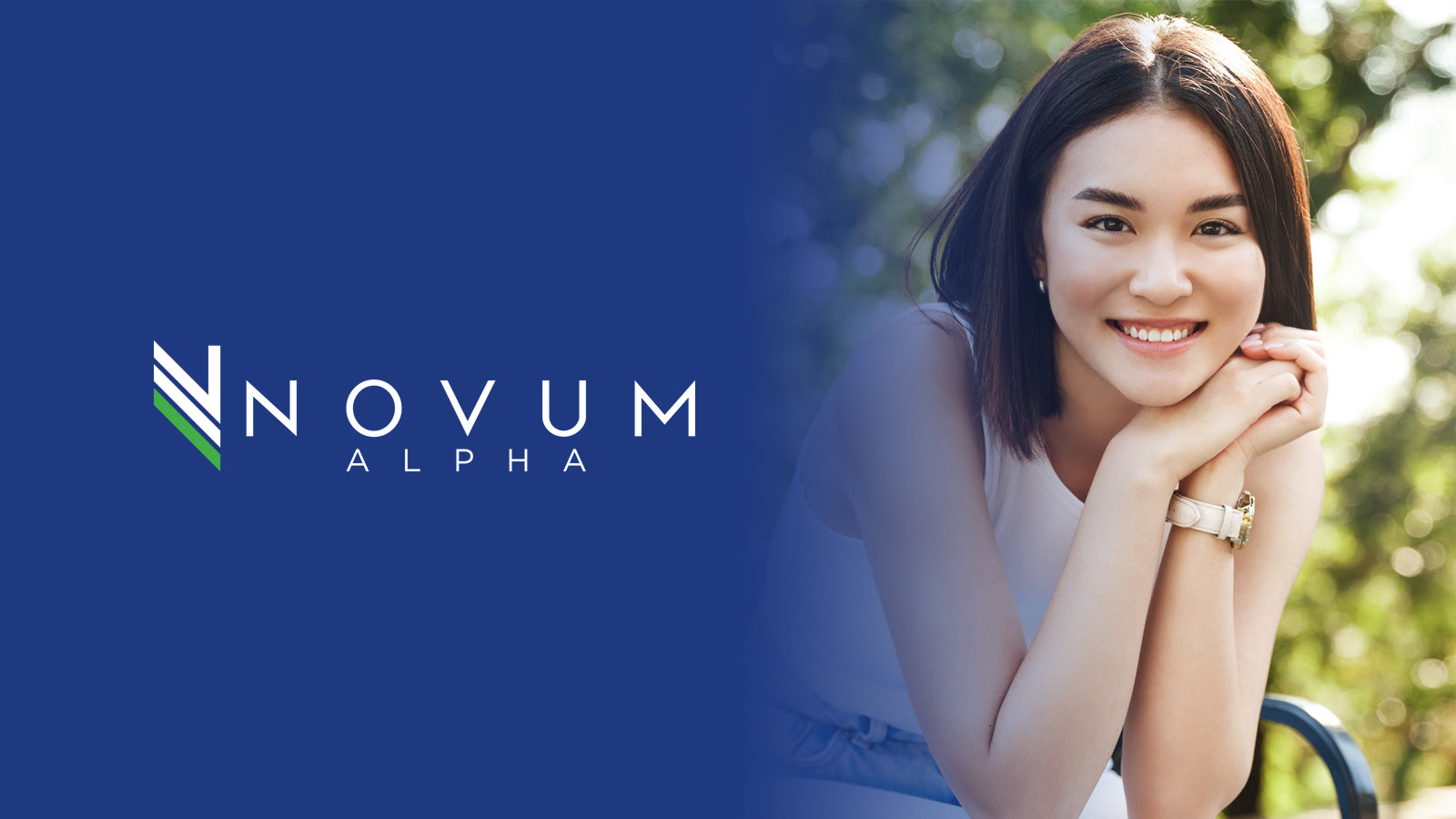 Novum Alpha - Daily Analysis 17 May 2021 (10-Minute Read)
Markets look set to be mixed this week as the U.S. economic recovery accelerates even as many parts of Asia are contending with a fresh wave of coronavirus infections.
A magnificent Monday to you as we kick off into the latter half of May, with inflation concerns diminishing but coronavirus flare ups disconcerting.
In brief (TL:DR)
U.S. stocks continued to recover on Friday, with the S&P 500 (+1.49%), blue-chip Dow Jones Industrial Average (+1.06%) and tech-centric Nasdaq Composite (+2.32%) all up as inflation fears waned, putting key indices within a hair's breadth of all-time-highs.
Asian stocks fluctuated early Monday as spikes in virus cases in parts the region and lingering inflation concerns weighed on investor sentiment.
The U.S. 10-year Treasury yield was steady at 1.63% after dropping Friday on a report that showed the recent surge in U.S. retail sales stalled in April (yields generally fall when bond prices rise).
The dollar edged up against major peers.
Oil was firmer with June 2021 contracts for WTI Crude Oil (Nymex) (+0.11%) at US$65.44 as a reopening of the U.S. economy and fresh travel bookings looked bullish for consumption.
Gold rose with June 2021 contracts for Gold (Comex) (+0.75%) at US$1,851.90 as the inflation trade picked up.
Bitcoin (-3.53%)

continued to face a selloff to US$45,722 week as Elon Musk continued to dump on the cryptocurrency and as inflows into exchanges surged ahead of outflows (inflows suggest that investors are looking to sell Bitcoin in anticipation of lower prices).
In today's issue...
Companies Help Investors Cash Out
The Coronavirus is Airborne?
Musk Messes with Bitcoin Maximalists
Market Overview
Markets look set to be mixed this week as the U.S. economic recovery accelerates even as many parts of Asia are contending with a fresh wave of coronavirus infections.
While Asia had been ahead in containing the coronavirus, it had been far slower than the U.S. in its vaccination efforts and a fresh wave of infections in Asia has helped to re-emphasize just how fragile containment can prove to be.
In Asia stocks were understandably mixed with Tokyo's Nikkei 225 (-0.43%) and Seoul's Kospi Index (-0.10%) down on concerns over fresh Covid-19 infections while Sydney's ASX 200 (+0.56%) and Hong Kong's Hang Seng Index (+0.37%) were higher.
Did you miss us at the World Family Office Forum? Watch it here...
1. Companies Help Investors Cash Out
U.S. companies roll out generous share buyback programs that could provide a sufficient cushion should investors grow jittery about inflation and dump stocks
Share buybacks have the potential to fuel a longer rally, akin to the bull market between 2010 and 2019, on the back of cheap credit and ample cash hoards
Inflation roiling markets? Not to worry, the firm has your back.
After years of hoarding cash, American companies are back to rewarding investors again, many of whom are sitting on the very boards making these decisions.
With a war chest of cash and little to do with it, companies across U.S. industrial sectors have been buying back stock and raising dividends at a brisk clip, a sharp reversal from 2020, when such activities were either suspended or cut, as firms held on to liquidity, unsure of how much would be required to weather the pandemic.
But now that the U.S. economy appears to be reopening in earnest, listed U.S. firms have authorized some US$504 billion in share repurchases, according to data from Goldman Sachs (+2.77%) through May 7, the most during that period in at least 22 years.
U.S. companies also ramped up dividend payouts in the first quarter, according to data from S&P Dow Jones Indices, increasing payments by an aggregate US$20.3 bullion on an annualized basis, the largest quarterly increase since 2012.
Cash hoards among S&P 500 companies hit an all-time-high of US$1.89 trillion at the end of last year, according to data from S&P Dow Jones Indices, a nearly 25% increase from the end of 2019.
Many S&P 500 companies also issued a record-breaking amount of debt to fund those cash hoards to help bolster balance sheets as the outcome of the pandemic looked uncertain.
In recent weeks, companies including Apple (+1.98%) and JPMorgan Chase (+1.59%) have unveiled generous share buyback programs and investors will be looking to see if other firms reporting quarterly earnings this week will follow, including Walmart (+0.93%) and Cisco Systems (+0.78%).
Inflation continues to be a concern for investors, and while a dip in commodity prices helped stocks recover some lost ground last week, the higher than expected rise in consumer prices is hard to ignore.
Corporate share buyback programs could not have come at a better time by providing a key source of equity demand to help drive the market higher, even as investors jittery over inflation start dumping stocks again.
Historically, the eagerness of companies to buyback their own shares has been credited with helping drive the 11-year bull market that ended last year.
Between 2010 and 2019, S&P 500 companies poured nearly US$5.3 trillion into the stock market through share repurchases, according to S&P Dow Jones Indices data.
And with the U.S. Federal Reserve pledging to keep interest rates low till 2023, even at the cost of accepting higher levels of inflation, low borrowing costs, plus the prospect of share buybacks could provide a floor to selling activity.
Did you miss us at the World Family Office Forum? Watch it here...
2. The Coronavirus is Airborne?
WHO and CDC more openly acknowledge that Covid-19 may be airborne, requiring a rethink of current ventilation systems especially in buildings

An airborne Covid-19 will make the resumption of travel or a return to offices that much more challenging, with the potential for durable shifts in working from home, increasing demand for larger homes with home offices, and home electronics such as personal computers
Washing your hands several times a day and wiping down surfaces with disinfectant are important for hygiene, but may help minimally in preventing the spread of the coronavirus.
For over a year, scientists have been warning that Covid-19 can be spread through the air, something that the World Health Organization (WHO) and the U.S. Centers for Disease Control and Prevention (CDC) has only just recently acknowledged.
But that acknowledgement also comes with a heavy responsibility, with a need to overhaul ventilation systems and bringing into question the viability of air travel, where air onboard the aircraft is recirculated.
In a study in the journal
Science
on Friday, 39 scientists from 14 countries are demanding universal recognition that infections can be prevented by improving indoor ventilation systems.
The study, urges the WHO to extend its indoor air quality guidelines to cover airborne pathogens, and for building ventilation standards to include higher airflow, filtration and disinfection rates, including monitors to enable the public to gauge air quality.
Writing in the
The Conversation
last week, Raina MacIntyre, who heads a WHO collaborating center on air quality and health criticized the failure to acknowledge the airborne nature of Covid-19,
"A false narrative dominated public discussion for over a year."
"This resulted in hygiene theater – scrubbing of hands and surfaces for little gain – while the pandemic wreaked mass destruction on the world."
But the airborne nature of the Covid-19 and the Indian mutation may create even more problems, even as the CDC advises that fully vaccinated adults no longer need to wear masks in public spaces.
The Covid-19 spread in India has been compounded by the crammed spaces that many Indians who work in call centers and IT support desks have to contend with.
Overcrowded public transport and urban centers have also meant that the airborne spread of the Indian mutation of the coronavirus has become all the more serious.
The threat of another coronavirus wave, especially of a mutant strain, through airborne transmission is all the more danger for a world in a hurry to return to normalcy.
If the 1914 Flu Pandemic was any lesson to go by, it was that when social distancing measures and mask-wearing were abandoned prematurely, the subsequent wave of infection was far harsher.
Already airlines are putting up flights for booking and some holiday destinations, like Greece and Italy are opening up for vaccinated individuals.
These moves ignore the real risk that a now-acknowledged airborne spread of the coronavirus poses on the population, vaccinated or not.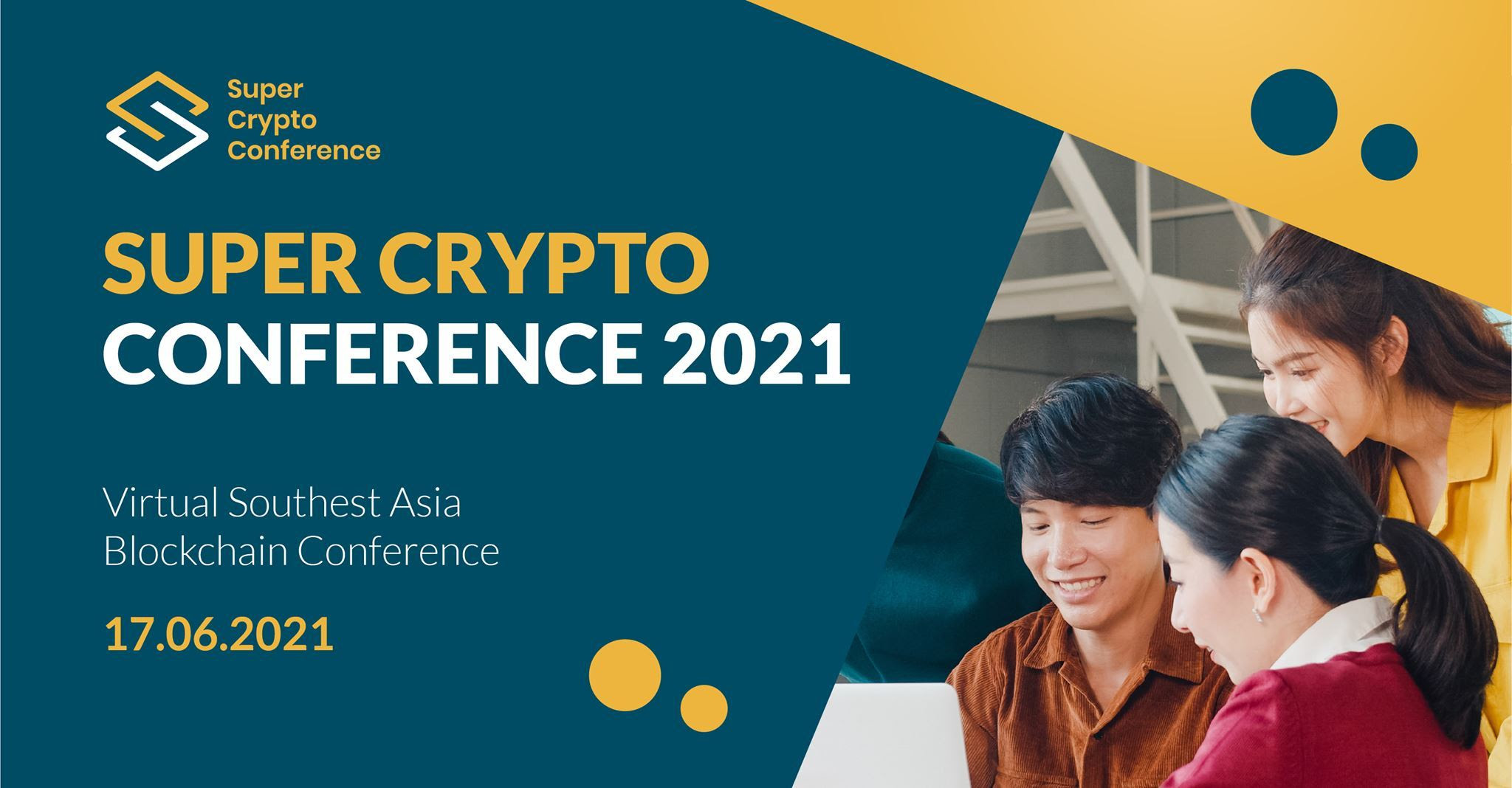 3. Musk Messes with Bitcoin Maximalists
Bitcoin maximalists dismayed by hints that Tesla may either have sold or is preparing to sell its Bitcoin stash

Media attention on Musk distracts from the more major news that more institutions are getting involved in trading cryptocurrencies, most significantly is billionaire hedge fund manager Steven Cohen's Point72 Asset Management
The thing about an abusive relationship is that it's hard for the victims to get out.
So when Elon Musk first embraced Bitcoin, he was heralded as the leader of the cryptocurrency movement, the embodiment of Satoshi Nakamoto, when the real Satoshi was nowhere to be found.
Here was a real-life Ironman equivalent, using Tesla's (+3.16%) sizeable bounty to make a significant investment into Bitcoin and talking it up on Twitter (+3.15%).
The Bitcoin maximalists couldn't be happier.
Until Musk turned on them.
Over the weekend, Musk implied over a Twitter exchange that Tesla may sell or has sold its holding of Bitcoin, sending Bitcoin sliding below US$45,000 at one stage, for the first time in three months.
At one stage in the Twitter exchange, Musk seemed to agree with a Twitter post suggesting that Tesla should divest what at one point was a US$1.5 billion stake in Bitcoin.
Last Wednesday, Musk was attributed for causing a US$10,000 plunge in Bitcoin after declaring that Tesla would no longer accept the cryptocurrency as payment for its highly coveted electric vehicles.
And a few days earlier, while hosting "Saturday Night Live." Musk joked that Dogecoin, a meme cryptocurrency that he had previously promoted, was a "hustle" which sent its price sharply downwards, only to later tweet that he was working with Dogecoin developers to improve transaction efficiency.
Move over Donald Trump, Twitter's got a new troll and he's helping draw eyeballs back to the app.
Musk's latest fracas with the Bitcoin community started with a tweet from someone using the handle @CryptoWhale which said,
"Bitcoiners are going to slap themselves next quarter when they find out Tesla dumped the rest of their #Bitcoin holdings. With the amount of hate @elonmusk is getting, I wouldn't blame him..."
Musk's one-word reply "Indeed" was enough to send shockwaves through the Bitcoin ecosystem and investors dumping the cryptocurrency en masse.
Instead of enjoying the summer weather and a picnic, Musk spent most of Sunday hitting back at several different Twitter users who criticized his change of stance on Bitcoin last week, a move he alleges was sparked by environmental concerns over the energy consumed in securing the Bitcoin blockchain.
But does anyone really believe that Musk, who literally taught himself rocket science, didn't know that Bitcoin consumed a lot of energy to secure the blockchain?
Musk's musings overshadowed the myriad other events happening in the cryptosphere last week, which in and of themselves (under what passes off as normal for cryptocurrencies), would have been sufficient to create dramatic levels of volatility.
At the end of the first quarter, Tether, the world's largest stablecoin, allegedly backed by U.S. dollars, disclosed reserves in a breakdown that showed a large portion in unspecified commercial paper.
While billionaire hedge fund manager Steven Cohen's Poin72 Asset Management announced that it would begin trading cryptocurrencies.
And the hackers who hacked the Colonial Pipeline demanded a US$5 million ransom in untraceable cryptocurrencies, while Binance, the world's largest cryptocurrency exchange was reported by Bloomberg to be under investigation by the U.S. Justice Department and the Internal Revenue Service in relation to possible money-laundering and tax offenses.
In and of themselves, each of these events could have affected the price of cryptocurrencies both upwards and downwards but the cryptosphere seems to be very much distracted by the tweets of a single individual.
And for despairing Bitcoin maximalists, appalled at what appears to be a snub by Musk, the Donald Trump Twitter debacle should provide some comfort – democracy is bigger than a single demagogue, and Bitcoin is bigger than the tweets of a single CEO.
So desperate have cryptocurrency champions been to find a rallying figure in Musk, that even something as significant as Steven Cohen's Point72 Asset Management jumping into cryptocurrencies can get glossed over.
While some investors may lament Musk turning sour on Bitcoin, like a jilted lover, they're missing the forest for the trees – institutional participation, the very thing that cryptocurrency advocates have been crying out for years for, is arriving.
So while Bitcoin maximalists weep over the loss of Musk, those tears are clouding their ability to see that the bigger picture of institutional participation is just on the horizon and you can tweet on it.
What can Digital Assets do for you?
While markets are expected to continue to be volatile, Novum Alpha's quantitative digital asset trading strategies have done well and proved resilient.
Using our proprietary deep learning and machine learning tools that actively filter out signal noise, our market agnostic approach provides one of the most sensible ways to participate in the nascent digital asset sector.
If this is something of interest to you, or if you'd like to know how digital assets can fundamentally improve your portfolio, please feel free to reach out to me by clicking here.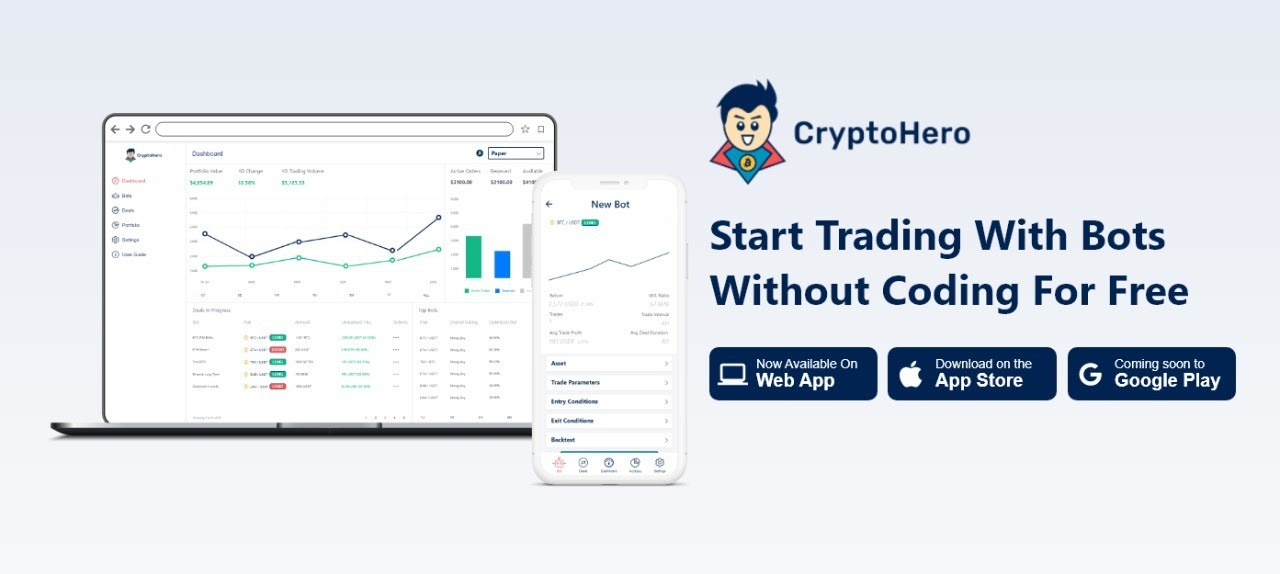 Looking to trade cryptocurrency yourself? Then why not try
CryptoHero
, a member of the Novum Group.
Enjoy some of the high performing algorithms that Novum Alpha uses, absolutely free!
Because you can't be up 24 hours trading cryptocurrency markets, CryptoHero's free bots do the trading for you.
Simple and intuitive for crypto beginners to set up and run, CryptoHero is currently available on the
Web
and
iOS
with an Android version ready in 2021.
Try our one click copy bot settings with the button below and enjoy 1-month Premium Subscription absolutely free!
May 17, 2021