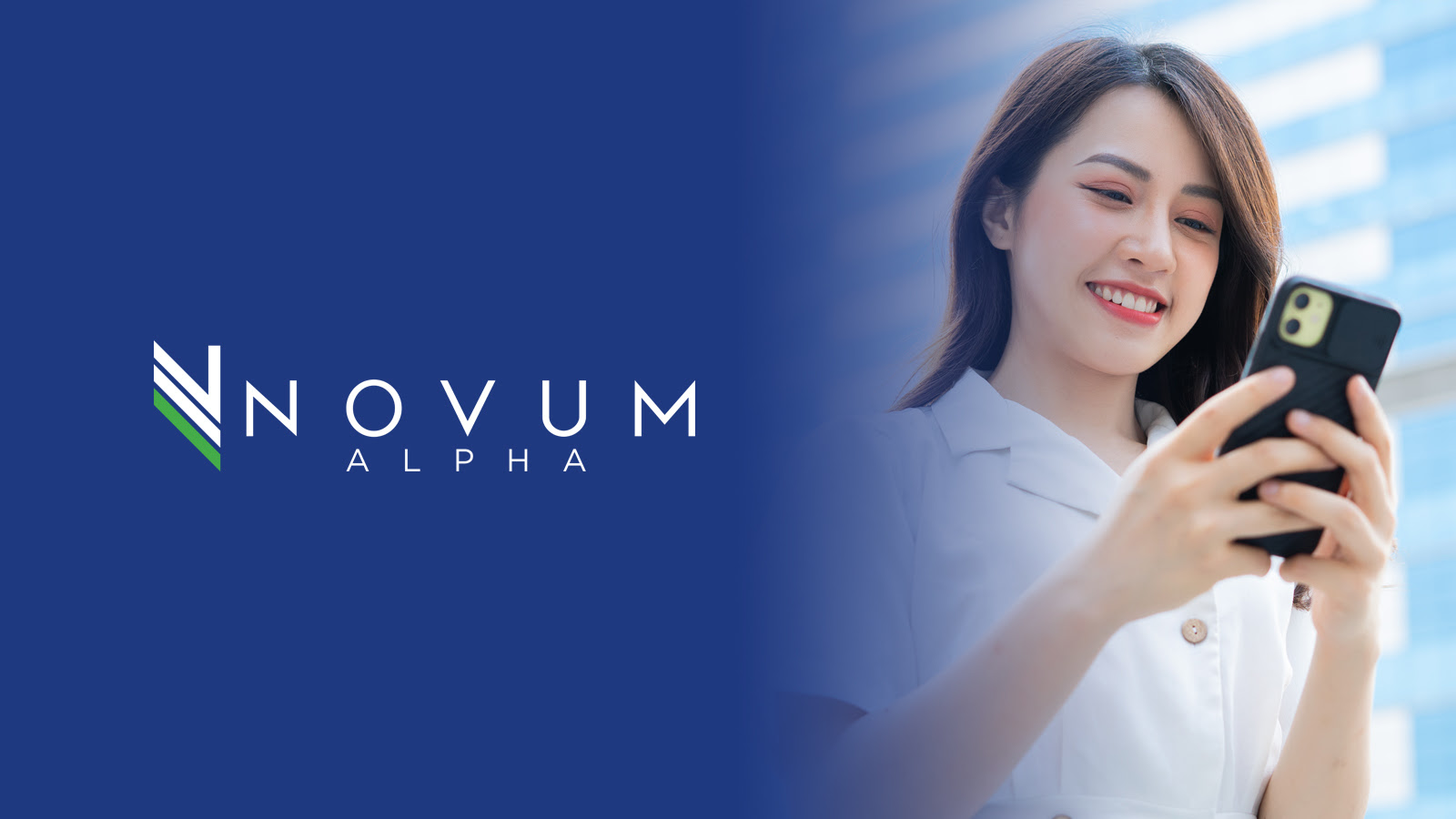 Novum Alpha - Daily Analysis 13 May 2021 (10-Minute Read)
The data is out, inflation is real. Or as real as you make it out to be. Part of the problem with assessing the true extent of consumer price data is that it compares figures with a year ago, when the world was in the depths of a debilitating pandemic.
A terrific Thursday to you and to all of our Muslim friends and subscribers, a most joyous Eid al-Fitr!
In brief (TL:DR)
U.S. stocks fell sharply on Wednesday, with the S&P 500 (-2.14%), blue-chip Dow Jones Industrial Average (-1.99%) and tech-centric Nasdaq Composite (-2.67%) all down sharply as U.S. consumer price data soared to its highest level since 2009.
Asian stocks extended a selloff Thursday after a U.S. inflation reading saw the S&P 500 drop the most since February and bond yields jump on concern that price pressures could stifle the economic recovery.
The U.S. 10-year Treasury yield held at 1.69% after jumping seven basis points (yields generally rise when bond prices fall).
The dollar held an advance.
Oil fell with June 2021 contracts for WTI Crude Oil (Nymex) (-0.56%) at US$65.71 as the oil crisis on the U.S. eastern seaboard continues.
Gold was down with June 2021 contracts for Gold (Comex) (-0.05%) at US$1,821.90 on the back of a stronger dollar, but losses were capped by the prospect of inflation.
Bitcoin (-12.94%)

crashed to US$49,831 in line with a broader selloff in risk assets and exacerbated by a tweet from Tesla CEO Elon Musk to stop accepting Bitcoin for payment of its electric vehicles as inflows to exchanges charged ahead of outflows (inflows suggest that investors are looking to sell Bitcoin in anticipation of lower prices).
In today's issue...
It's Official - Inflation is a Thing
How did we go from negative prices of oil to US$3 a gallon for gasoline?
Musk May be Manipulating Bitcoin's Price
Market Overview
The data is out, inflation is real.
Or as real as you make it out to be. Part of the problem with assessing the true extent of consumer price data is that it compares figures with a year ago, when the world was in the depths of a debilitating pandemic.
A reopening United States economy, coupled with fiscal and monetary stimulus, disrupted supply chains and surging commodity prices was always bound to be fertile ground for inflation.
And investors aren't sticking around to parse the data, dumping everything from tech stocks to even the darlings of the reflation trade.
In Asia, stocks struggled in the morning trading session with Tokyo's Nikkei 225 (-1.70%), Seoul's Kospi Index (-0.34%) and Sydney's ASX 200 (-0.37%) and Hong Kong's Hang Seng Index (-1.02%) all down, taking their cue from Wall Street.
Did you miss us at the World Family Office Forum? Watch it here...
1. It's Official - Inflation is a Thing
U.S. Consumer Price Index soars in April, well above economist estimates

Sharp rise also distorted by the low levels marked last April and is likely to distort inflation figures for May as well, markets are expected to continue to struggle as the inflation narrative captures investor imagination
Analysts had warned about it for months, commodity prices had reflected it, and supply chain disruptions all but guaranteed it, so why did the market react so badly when it finally arrived?
The closely watched U.S. Consumer Price Index or CPI, released on Wednesday, saw consumer prices soar by their most in April since 2009, topping forecasts and intensifying an already fiery debate over how long inflationary pressures will last.
Core CPI rose 0.9% in April, the most since 1982, according to data from the U.S. Labor Department, which saw sharp increases in the prices for motor vehicles, transportation services and hotel stays, as the U.S. economy reopens.
And while some of the price rises can be put down to pandemic influences, the rise in core inflation is hard to ignore.
U.S. Treasuries fell on the inflation data, with yields spiking, while stocks declined sharply.
The annual CPI figure has now surged to 4.2%, the most since 2008, although that figure has been distorted by the comparison to a pandemic depressed CPI from last April.
And that phenomenon, known as the "base effect" will likely also skew May's inflation figures as well, further muddling the inflation debate and providing data that both Democrats and Republicans will use to argue their cases.
To be sure, none of this inflation was entirely unexpected.
The U.S. Federal Reserve has warned investors for months that it is willing to accept a higher level of inflation, well over its 2% target, and while Fed officials and economists acknowledge rising prices, it's less clear whether they view these increases as a durable shift.
Fed officials, including Chairman Jerome Powell have repeatedly said that any upward pressure on prices and supply bottlenecks are only likely to have a "transitory" impact on inflation, but bond markets seem to disagree.
The fixed income that bonds pay out gets ravaged if inflation increases, and while the benchmark U.S. 10-year Treasury yield was still off from its most recent peak, pressure is mounting.
One of the bigger concerns for investors is when the Fed will need to be forced to act one way or the other, either to ratchet up bond purchases to keep borrowing costs low, or to push up interest rates to combat inflation.
Did you miss us at the World Family Office Forum? Watch it here...
2. How did we go from negative prices of oil to US$3 a gallon for gasoline?
Colonial Pipeline cyberattack is causing gasoline shortages across swathes of the southeastern United States

Hacking group regrets the size and extent of the hack, having expected the disruption to have been relatively short, DarkSide, the hacking cooperative have vowed to do better in future hacks
To start with, no, there's no shortage of gasoline.
Demand is still unseasonably low in the United States despite much of the country and economy reopening on the back of vaccinations and falling coronavirus infections.
Instead, the hack of a crucial gasoline pipeline along the northeast of the United States, has disrupted supply of fuel to over 50 million Americans.
Just in time for the summer driving season, that gasoline shortage, has now seen prices at U.S. pumps rise over US$3 for the first time since 2014, and that's even if you can get any gasoline in your vehicle, with shortages rampant across the Southeast.
Over three-quarters of gas stations in some southern U.S. cities now report that they have completely run out of gasoline, as panicked motorists rushed to fill their tanks with the Colonial Pipeline still out of action from the cyberattack.
The Colonial Pipeline is the most important conduit for distributing gasoline, diesel and jet fuel in the U.S. and has been shut since May 7, with the pipeline's operating company saying that it expects to make a decision later today on whether to restart flows of oil products.
Connecting U.S. Gulf Coast refineries to population centers from Atlanta to New York, each day the Colonial Pipeline ships about 2.5 million barrels, an amount that exceeds the entire oil consumption of Germany.
But ever since the cyberattack, Colonial has only managed to restart a small segment of the pipeline and even when it is restored to full service, will take about two weeks for gasoline stored in Houston to reach east coast filling stations.
Fuel supplies for diesel and jet fuel, which move more slowly because they are more dense than gasoline, could take as long as 19 days to reach the northeast, even when the pipeline is fully reopened.
In the meantime, ships, trucks and even planes are being enlisted to help alleviate some of the fuel shortages.
The group responsible for the cyberattack, DarkSide, may not even have intended for the hack to have had such a great impact and were looking only at pecuniary rewards for their nefarious act.
However, the business model of DarkSide, which relies on affiliates that use the hacking tools provided by the group, many of whom are not even computer programmers, has resulted in a hacker cooperative that has taken on a life of its own.
Ironically, DarkSide has vowed to do better and be more careful in vetting affiliates as well as more closely scrutinizing the victims being targeted by its hacking tools,
In a statement posted to its dark web page, DarkSide wrote,
"Our goal is to make money and not creating problems for society (sic). From today, we introduce moderation and check each company that our partners want to encrypt to avoid social consequences in the future."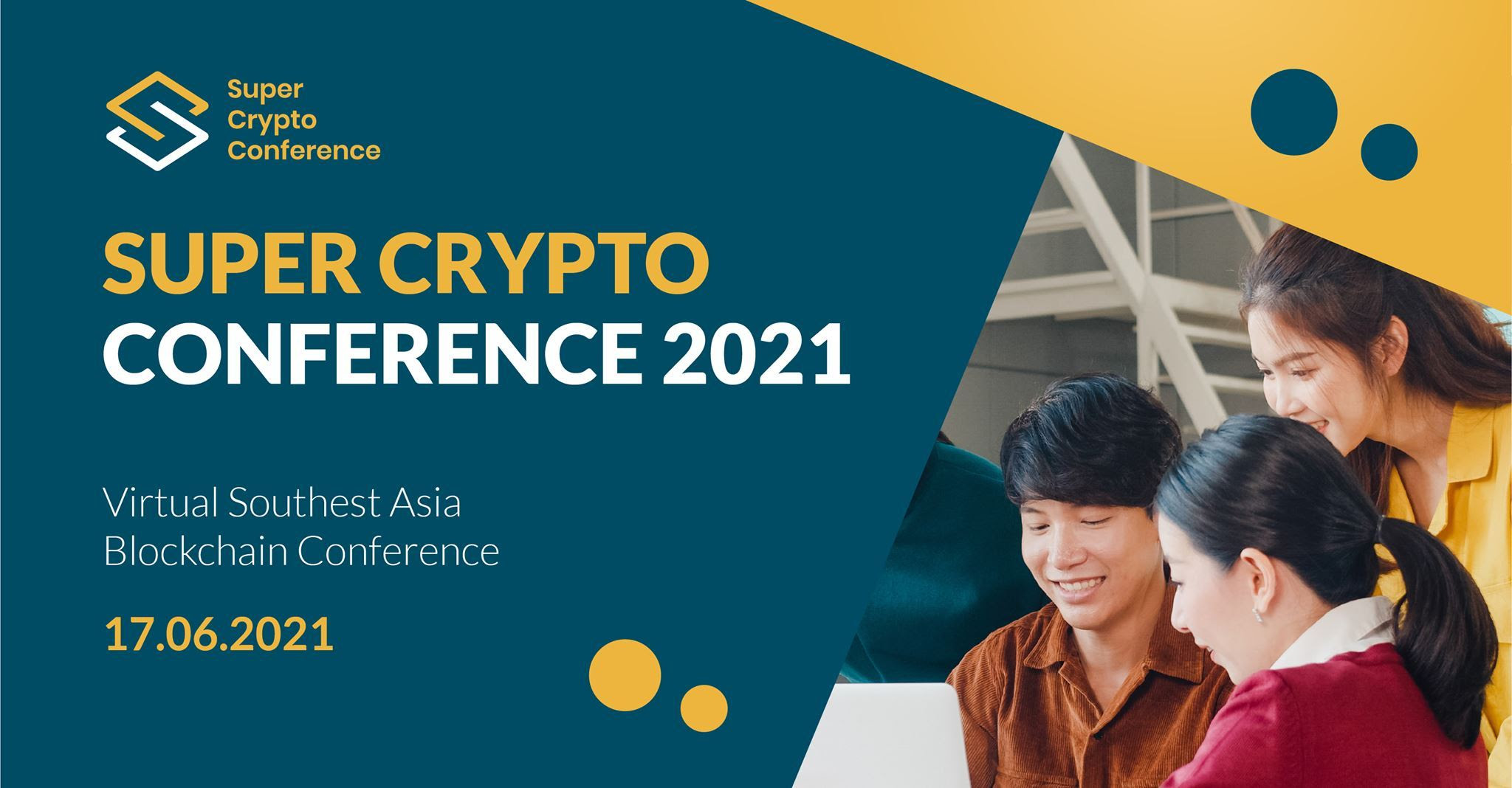 3. Musk May be Manipulating Bitcoin's Price
Tesla CEO Elon Musk sends Bitcoin price crashing by tweeting that the electric vehicle maker will no longer accept the cryptocurrency as payment
Hard to imagine that Musk is only just coming to realize that Bitcoin is mainly powered by fossil fuels, timing of tweets could suggest some manipulation of price
Imagine if you had the power to move the price of an asset with just one tweet.
Just imagine.
Two hundred and eighty characters, your thumbs and the tap of the button, have the power to make you hundreds of millions of dollars.
How would you wield this power?
And more importantly, how would you resist using it?
Resistance is futile it appears as Tesla CEO Elon Musk takes advantage of his significant clout to swing the price of Bitcoin both upwards and downwards.
In a tweet yesterday, Musk cited concerns about "rapidly increasing use of fossil fuels for Bitcoin mining and transactions" as the basis for suspending Tesla purchases with Bitcoin.
Yet for someone who literally taught himself rocket science before launching SpaceX, devouring every book he could find on the subject, can we really believe that Musk didn't know that the bulk of Bitcoin mining is from fossil fuels?
Can we really believe that the CEO of SpaceX was so clueless as to not have known that the bulk of Bitcoin mining occurs in China, powered by one of the most pollutive fuels on the planet, coal?
It would be a naïve person to believe that Tesla's US$1.5 billion purchase of Bitcoin in February had not considered the energy consumption required to support the cryptocurrency.
If nothing else, one of the long-standing criticisms of Bitcoin and cryptocurrencies in general is that they consume large amounts of electricity, most of it from fossil fuels.
Yet somehow Musk and Tesla, an electric vehicle company completely missed these facts, but still found time to setup a support page dedicated to Bitcoin on the Tesla website?
Last month, Twitter CEO Jack Dorsey retweeted a whitepaper published by Cathie Wood's Ark Investment Management that argued Bitcoin might be good for the environment by incentivizing renewable energy, and Musk replied to Dorsey's tweet with a simple "True."
But imagine that by making just one tweet, one move, you can crash the price of Bitcoin, and use the opportunity to snap up as much of the stuff as you want – wouldn't you do it?
And given that Tesla holds substantial amounts of Bitcoin, some of which would have been purchased at an average price above where Bitcoin has currently corrected to, would you intentionally tank your own company's balance sheet?
Especially when Tesla
made
a staggering US$1 billion in profit on paper in its first quarter Bitcoin investment, more than it made actually selling electric vehicles?
Instead, wouldn't there be a temptation to rinse and repeat?
Tweet once to pump, tweet twice to dump.
Sell on the pump, buy on the dump – free money for the tweeter.
And even after Musk's tweet, Tesla's
website
still had information about how to make payments via Bitcoin.
Corporate oversight or cryptocurrency control?
What can Digital Assets do for you?
While markets are expected to continue to be volatile, Novum Alpha's quantitative digital asset trading strategies have done well and proved resilient.
Using our proprietary deep learning and machine learning tools that actively filter out signal noise, our market agnostic approach provides one of the most sensible ways to participate in the nascent digital asset sector.
If this is something of interest to you, or if you'd like to know how digital assets can fundamentally improve your portfolio, please feel free to reach out to me by clicking here.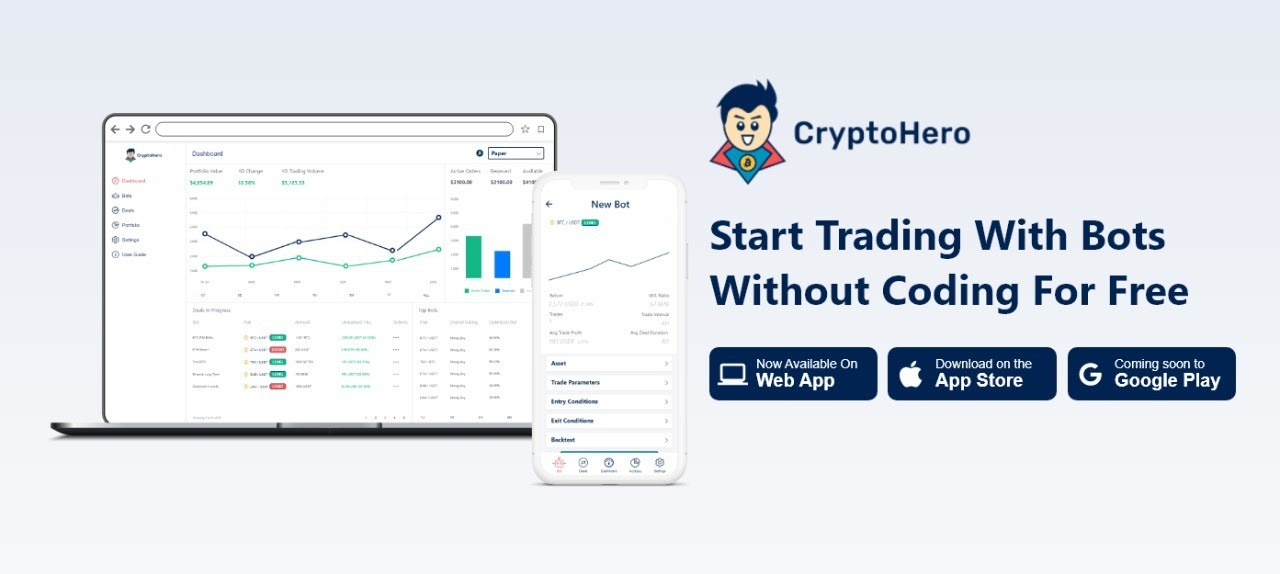 Looking to trade cryptocurrency yourself? Then why not try
CryptoHero
, a member of the Novum Group.
Enjoy some of the high performing algorithms that Novum Alpha uses, absolutely free!
Because you can't be up 24 hours trading cryptocurrency markets, CryptoHero's free bots do the trading for you.
Simple and intuitive for crypto beginners to set up and run, CryptoHero is currently available on the
Web
and
iOS
with an Android version ready in 2021.
Try our one click copy bot settings with the button below and enjoy 1-month Premium Subscription absolutely free!
May 13, 2021