Novum Alpha - Daily Analysis 4 May 2021 (10-Minute Read)
What more do investors want? Record earnings? Check. Massive profitability? Check. Robust growth? Check. Yet despite all of the goods which tech firms have provided, investors are dumping their stock.
A terrific Tuesday to you as markets step tentatively into the month of May.
In brief (TL:DR)
U.S. stocks entered the week a mixed bag with the S&P 500 (+0.27%) and blue-chip Dow Jones Industrial Average (+0.70%) up slightly while the tech-centric Nasdaq Composite (-0.48%) was lower as stellar quarterly earnings from tech companies failed to impress investors.
Asian stocks were mixed and U.S. equity futures retreated Tuesday in the wake of a dip in technology giants on Wall Street.
The U.S. 10-year Treasury yield declined almost three basis points to 1.60% (yields fall when bond prices rise) amid comments from U.S. Federal Reserve Chair Jerome Powell that the economic recovery is patchy.
The dollar steadied after declining along with Treasury yields.
Oil rose with June 2021 contracts for WTI Crude Oil (Nymex) (+0.10%) at US$64.57.
Gold was down with June 2021 contracts for Gold (Comex) (-0.16%) at US$1,789.00 after climbing 1.3% during the session.
Bitcoin (-3.98%)

fell to US$55,132 with inflows into exchanges leading outflows

(inflows suggest that investors are looking to sell Bitcoin in anticipation of falling prices).
In today's issue...
The Money's Free So Why Not Raise Prices?
Did we Forget that Developing Countries Can get Covid-19?
Has Tether Become Too Big to Fail?
Market Overview
What more do investors want?
Record earnings? Check. Massive profitability? Check. Robust growth? Check.
Yet despite all of the goods which tech firms have provided, investors are dumping their stock.
Sure, Apple (+0.82%) may have some issues on the supply chain side of things for the next few quarters, but do consumers no longer want iPhones or Macs?
And we may all love to hate on Facebook (-0.77%), but can we get ourselves off Instagram or WhatsApp?
Investors though are a changeable bunch and tech stocks languished even though they delivered incredible quarters, proving that results alone won't get you ahead in life or the market.
What appears to be happening though is that markets seem to be looking through the persistent threat of the pandemic, focusing instead of the successful vaccine rollout in much of the developed world.
And that would be a mistake - viruses do not respect borders and tech may be just about to get another shot in the arm, because the developing world hasn't got a shot in theirs.
Asian markets woke up to a mixed bag with Tokyo still closed for a holiday and Sydney's ASX 200 (+0.15%) and Hong Kong's Hang Seng Index (+0.28%) up slightly on demand for commodities and financials, while Seoul's Kospi Index (-0.17%) was down on concerns over chip shortages.
Did you miss us at the World Family Office Forum? Watch it here...
1. The Money's Free So Why Not Raise Prices?
Corporate earnings enjoy a boost from ability to raise prices against a backdrop of inflation

Chip shortage preventing some companies from enjoying the ability to increase prices, including automakers and tech hardware companies
Riding on the crest of a wave of loose monetary policy and fiscal stimulus, corporate America is cashing in on the tide of free money to record profit margins.
While analysts have been obsessing for months over whether inflation has arrived on American shores, CEOs at some of the biggest companies have simultaneously cut costs and raised prices, leading to record first quarter returns.
In the first quarter of 2021 alone, income from S&P 500 companies rose five times faster than sales, according to data from Bloomberg Intelligence, resulting in net margin (how much profit companies squeeze from their revenue) rising to a record high.
Companies like PPG Industries (+0.97%), a supplier of paints, coatings and specialty materials, and Kimberly-Clark (+1.07%) which makes personal care products and medical instruments, are among a plethora of companies that have either hiked prices, or plan to do so.
And almost three quarters of S&P 500 firms that have already announced their first quarter earnings reported greater operating margins.
But not everyone stands to gain.
Automakers, smartphone suppliers and video-game developers have been stymied by chip shortages, meaning that they haven't been able to cash in on price increases because of production issues.
Last week Ford Motor (+0.78%) slashed its 2021 forecast, warning that chip scarcity will cut planned second quarter production in half, even as demand for trucks and SUVs soars.
Apple (+0.82%) was another victim to a chip shortage, that may potentially delay the rollout of fresh Mac models, which have of late become a major driver of sales growth because of the shift to work-from-home.
If inflation is worrying the U.S. Federal Reserve, then officials are keeping their cards close to their chest, with the central bank continuing to downplay the risk that inflation could get out of control, and suggesting that even if it rises, it won't last long (said no one on Viagra ever).
Meanwhile, accommodative monetary policy and the ability to raise prices have been a boon for corporate earnings.
Did you miss us at the World Family Office Forum? Watch it here...
2. Did we Forget that Developing Countries Can get Covid-19?
Resurgence of a more virulent strain of coronavirus in countries such as Laos, Thailand, Bhutan and Nepal are going unnoticed as India draws attention for its pandemic crisis

Investors discount the effect of a resurgent pandemic in the developing world at their own peril, even as the rich nations are undertaking vaccination in earnest
While attention has been focused on India's coronavirus crisis, a storm is brewing in neighboring Asian countries that threatens to derail gains made earlier in combating the pandemic.
From Laos to Thailand, Bhutan to Nepal, a significant surge in infections have been reported in the past few weeks.
Even Singapore, which has to date been one of the most successful at curbing coronavirus infections, has not been spared, with fresh coronavirus infections reported there.
The surge can be attributed to a variety of reasons, but more contagious mutations of the coronavirus, complacency, and a lack of resources to contain the spread, are all contributing to a rising infection rate.
Laos saw a sharp 200-fold increase in coronavirus infections last week, with the health minister making an urgent appeal for medical equipment, supplies and treatment.
Nepal has seen its hospitals fill up quickly and is running desperately low on oxygen.
Even Thailand, which has better healthcare infrastructure, is coming under pressure, with 98% of new cases coming from a more infectious strain of the coronavirus.
And while the resurgence in infections in these countries is nowhere near that of India, the rate has been far steeper, signaling the potential dangers of an uncontrolled spread in countries which largely avoided the worst of the pandemic last year.
But that early avoidance has led to complacency and a general slowness to divert resources to obtaining vaccines.
Given the already challenging economic circumstances in many developing countries, often the only viable solution has been for countries to seal themselves off, and appeal to the international community for assistance with equipment.
But if the world is to truly recover from the pandemic, more needs to be done on the vaccination front.
A globalized world can't just turn its back on developing countries, because the coronavirus doesn't respect borders.
The more that vaccines are not provided to the developing world, the greater the opportunity for new coronavirus mutations to fester in those countries and eventually make their way back to vaccinated countries.
And while the U.S. and other rich nations are inoculating their citizens and returning to some semblance of normalcy, it's important to remember that the coronavirus didn't come from these countries, but ravaged them all the same.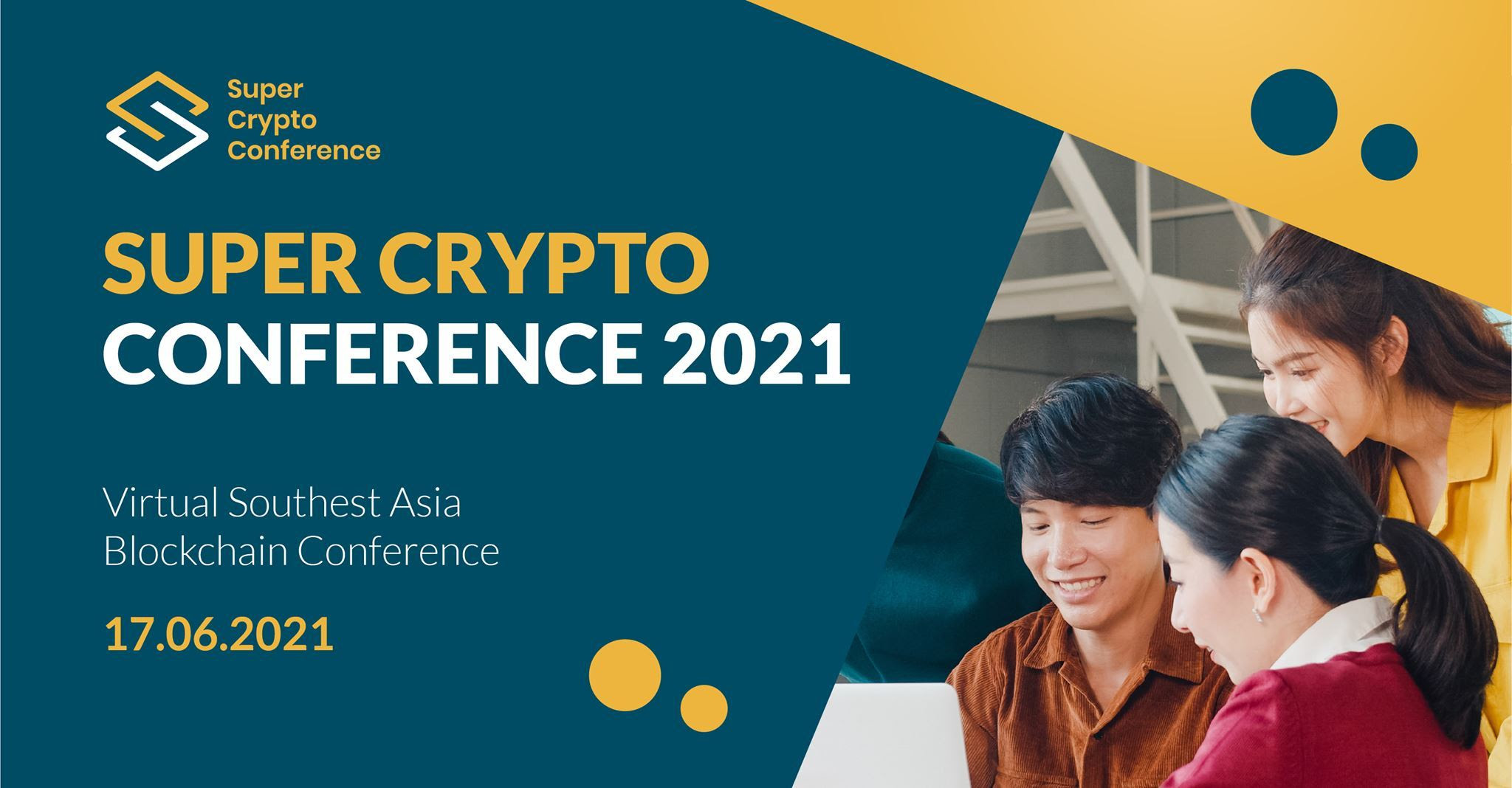 3. Has Tether Become Too Big to Fail?
Tether crosses the US$50 billion mark as interest in cryptocurrencies continues to soar
Shrugging off controversies, Tether, the dollar-backed (allegedly) stablecoin looks set to gain greater legitimacy as it gets listed on Coinbase (-1.15%), the only U.S.-listed cryptocurrency exchange
Anyone familiar with cryptocurrencies will no doubt be familiar with Tether, the allegedly dollar-backed stablecoin that has served as the backbone of the cryptocurrency world.
Long accused of being used as a tool for manipulating the price of Bitcoin, Tether, better known as USDT, recently paid the New York Attorney General ("NYAG") a US$18.5 million fine, to settle charges that it comingled client and corporate funds to cover up US$850 million that went missing.
After shrugging off the NYAG's lawsuit, Tether has grown from strength to strength, on the back of growing interest in cryptocurrencies and has recently topped US$50 billion in circulation, more than the insured deposits of all but 44 of the thousands of banks in the U.S.
In the cryptosphere, Tether isn't just as good as the dollar, it is the digital dollar, used widely as a method of payment and key to access at many cryptocurrency exchanges.
As part of its deal with the NYAG, Tether is set to provide its first quarterly statement on its reserves, but whether investors will have access to such documents its less clear.
Despite being mired in controversy, Tether users couldn't care either way, with the popularity of the stablecoin only having grown against its legal problems, to become the most traded digital asset in the world, exceeding even the volume of Bitcoin.
For traders, Tether is the necessary rest stop in a relentless journey through the cryptosphere – a place to park assets when trades are completed, to avoid volatility, and to cash out before going back in.
Tether is also the most liquid cryptocurrency and the one for which the greatest number of derivative pairs exist as well – it's also the only way to get into less regulated cryptocurrency exchanges such as Binance.
To avoid regulatory oversight, some of the world's busiest cryptocurrency exchanges only accept Tether, and as trading volumes have gone up, against a flurry of interest in cryptocurrencies, so has Tether's market cap.
According to data provider CryptoCompare, some 66% of Bitcoin is purchased using Tether and even Coinbase Global is set to allow trading of the stablecoin on its Coinbase Pro platform, which is targeted at institutional investors and professional traders.
Whether or not Tether is genuinely backed one-to-one against the U.S. dollar has never been a major issue for the cryptocurrency industry.
In fact, Tether's breakneck growth, and its inclusion on Coinbase only cement the fact that Tether has now grown too big to fail.
Even New York Attorney General Letitia James comments in the wake of the Tether settlement hardly registered in the cryptosphere,
"Tether's claims that its virtual currency as fully backed by U.S. dollars at all times was a lie."
For most traders, the dollar isn't necessarily backed by anything other than the U.S. Federal Reserve's promise to not keep printing the stuff, what more Tether – at least with Tether, you can buy something with it – Bitcoin and other cryptocurrencies.
Missed out on our NFT special? Watch it here!
What can Digital Assets do for you?
While markets are expected to continue to be volatile, Novum Alpha's quantitative digital asset trading strategies have done well and proved resilient.
Using our proprietary deep learning and machine learning tools that actively filter out signal noise, our market agnostic approach provides one of the most sensible ways to participate in the nascent digital asset sector.
If this is something of interest to you, or if you'd like to know how digital assets can fundamentally improve your portfolio, please feel free to reach out to me by clicking here.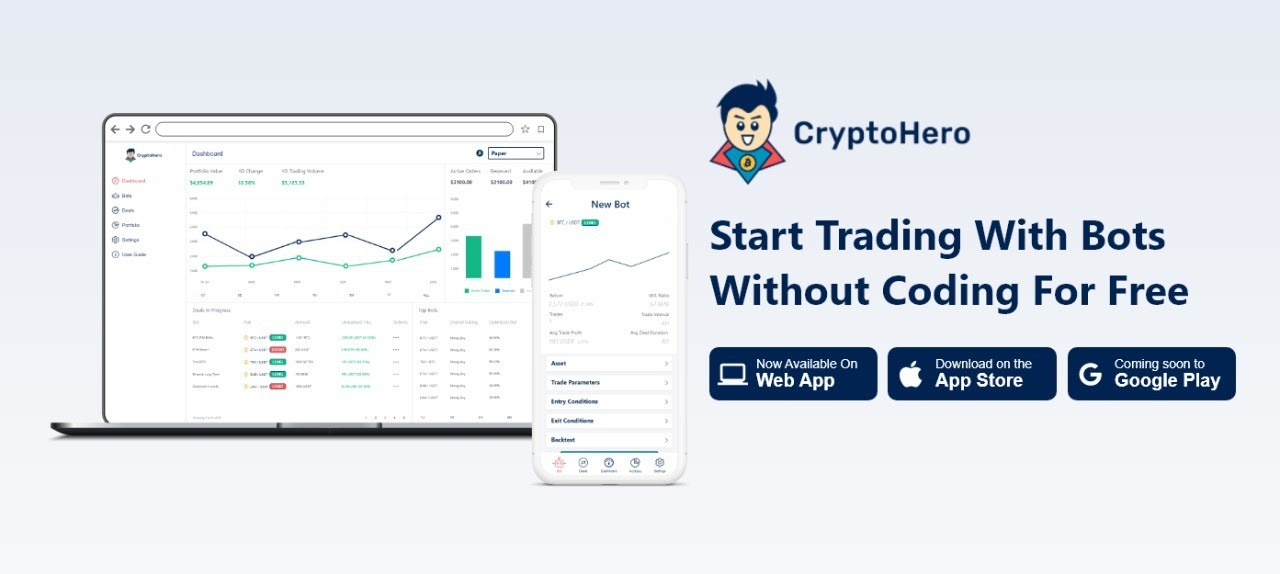 Looking to trade cryptocurrency yourself? Then why not try
CryptoHero
, a member of the Novum Group.
Enjoy some of the high performing algorithms that Novum Alpha uses, absolutely free!
Because you can't be up 24 hours trading cryptocurrency markets, CryptoHero's free bots do the trading for you.
Simple and intuitive for crypto beginners to set up and run, CryptoHero is currently available on the
Web
and
iOS
with an Android version ready in 2021.
Try our one click copy bot settings with the button below and enjoy 1-month Premium Subscription absolutely free!
May 04, 2021