A magnificent May to you as we kick off the first work week of a brand new month.
In brief (TL:DR)
U.S. stocks ended last week lower with the S&P 500 (-0.72%), tech-centric Nasdaq Composite (-0.85%) and blue-chip Dow Jones Industrial Average (-0.54%) all down over concerns that the U.S. Federal Reserve may take on a more hawkish stance in the coming days.
Asian stocks dropped on Monday amidst lower volumes out of Japan and China where markets were closed for the Labor Day holiday.
The U.S. 10-year Treasury yield fell to 1.625% last Friday (yields fall when bond prices rise) with inflation continuing to weigh on sentiment.
The dollar gained in Asian trading.
Oil was flat with June 2021 contracts for WTI Crude Oil (Nymex) (-0.36%) at US$63.35.
Gold edged up with June 2021 contracts for Gold (Comex) (+0.39%) at US$1,774.60.
Bitcoin (+4.17%)

continued to recover to US$58,751 out of the weekend with outflows from exchanges leading inflows

(outflows suggest that investors are looking to hold Bitcoin in anticipation of rising prices).
In today's issue...
Winning Like a Warren
When You're Rich They Let You Do It
Ether Crosses US$3,000 Challenging Bitcoin Dominance
Market Overview
While Americans are seeing the strongest monthly gains in personal incomes since the end of the Second World War, investors are growing increasingly jittery over inflation, especially as the U.S. Federal Reserve appears to be nonplussed over the matter.
In Asia, stocks were lower in the morning trading session on the back of thinner volumes, with some investors enjoying a longer weekend from Labor Day celebrations.
Asian markets saw thin volumes with and Tokyo closed for International Labor Day and Sydney's ASX 200 (+0.04%) up slightly while Hong Kong's Hang Seng Index (-1.28%) and Seoul's Kospi Index (-0.66%) were all lower on thin trading volumes.
Did you miss us at the World Family Office Forum? Watch it here...
1. Winning Like a Warren
Oracle of Omaha Warren Buffett concedes that picking stocks for the long run is proving to be more challenging and advises investors to stick to index investing instead

Buffett who famously called Bitcoin "rat poison squared" has refrained from getting into a discussion of the cryptocurrency at Berkshire Hathaway's (-1.03%) annual general meeting
Berkshire Hathaway's annual general meeting has long had a carnival-esque atmosphere to it.
With representation from Berkshire's substantial portfolio of companies turning out in all their regalia, the pandemic has put a bit of a damper on the festivities, but not on the occasion.
A virtual affair this year, Buffett, now 90, and Charlie Munger, 97, his longtime business partner, set out to be the voices of reason and sanity in an investment landscape that looks more disconnected with reality than ever before.
But investors hoping to see Buffett and Munger rail against the astronomical valuations of tech stocks were disappointed – with the duo arguing that the incredibly low rates on short term government debt or Treasuries, providing the justification for their prices.
According to Buffett, if U.S. Treasury yields are really supposed to be this low, then high-flying tech stocks are a bargain, which contrasts with the prevailing wisdom in the market that of late seems to view tech stock valuations nearing an extreme,
"The Googles and Apples are incredible in terms of what they earn on capital. They don't require a lot of capital, and they gush out more money."
Buffett also conceded that picking stocks is becoming difficult, and that while it was one thing to pick an industry that was on the path to growth, it was quite another to pick the individual winners within any sector.
Speculating that the bulk of short-term options trading in stocks like Apple (-1.51%) comes from rookie investors, Buffett suggests that they can be sucked into their own echo chambers, until things turn sour.
Which is why Buffett recommended that for most investors, index investing is probably the best option.
Buffett was quick to acknowledge the mistakes made in being slow to invest in Apple, and then selling the stock off too early as well.
When asked specifically about Bitcoin, which Buffett had famously referred to as "rat poison squared" he dodged the question,
"We've probably got hundreds of thousands of people watching this that own Bitcoin, and we've probably got two people that are short. So we have a choice of making 400,000 people mad at us and unhappy, or making two people happy, and that's just a dumb equation."
Did you miss us at the World Family Office Forum? Watch it here...
2. When You're Rich They Let You Do It
Fallout of Archegos Capital forces hits Credit Suisse for US$5.4 billion on revenue of just US$17.54 million

Management at the Swiss lender Credit Suisse (+0.50%) is being held to account to determine why such great risks were being taken for a relatively paltry amount of fees
It's often been said that when you've got no money, no one will buy you a meal, and when you're rich, you won't ever have to pay for one.
The rich and well connected seem to live in a gilded world, insulated from the vagaries of a more mundane reality and nowhere has this become more apparent than in the collapse of Archegos Capital, the family office that imploded under a mountain of leverage.
As the fallout from the Archegos Capital is being tallied up, it's becoming increasingly apparent that Swiss lender Credit Suisse made a paltry US$17.54 million in revenue from Bill Hwang's family office, but suffered a massive US$5.4 billion in losses for its troubles.
One of the most devastating failures in recent history, the Archegos Capital collapse raises further questions about the risks that lenders like Credit Suisse were prepared to take, in pursuit of relationships with ultra-wealthy clients.
Run by a former hedge fund manager Bill Hwang, who was indicted on wire fraud, Archegos Capital, a family office, borrowed tens of billions of dollars from at least nine global banks to speculate on volatile stocks and collectively, those lenders have now lost some US$10 billion.
In the case of Credit Suisse, it wasn't as if Hwang was a private banking client of the group, with there being little incentive to pursue Archegos Capital's prime brokerage business and raising questions as to why the Swiss lender agreed to extend such credit to Hwang's family office to begin with.
Credit Suisse also offered Hwang far more leverage than other banks, up to ten times on some transactions, whereas prime broker Goldman Sachs (-1.30%), which took minimal losses when unwinding its positions, offered less than half those levels.
That poor risk management has seen Credit Suisse go hat in hand to shareholders for some US$1.9 billion to shore up its balance sheet, while staff bonuses have been slashed.
Part of the reason for Credit Suisse being so willing to take on more risk than its competitors would, could also have been because its prime brokerage unit has contributed significantly to the bank's bottom line.
Prime brokerage is said to have generated bigger profit margins than other parts of the investment bank and while Credit Suisse is the biggest European provider of prime brokerage services, it lags behind U.S. competitors Goldman Sachs, Morgan Stanley (-1.30%) and JPMorgan Chase (-0.87%).
For Credit Suisse, the opportunity to gain a foothold into the U.S. prime brokerage business may have been just too tempting to pass up, but the costs are now becoming apparent.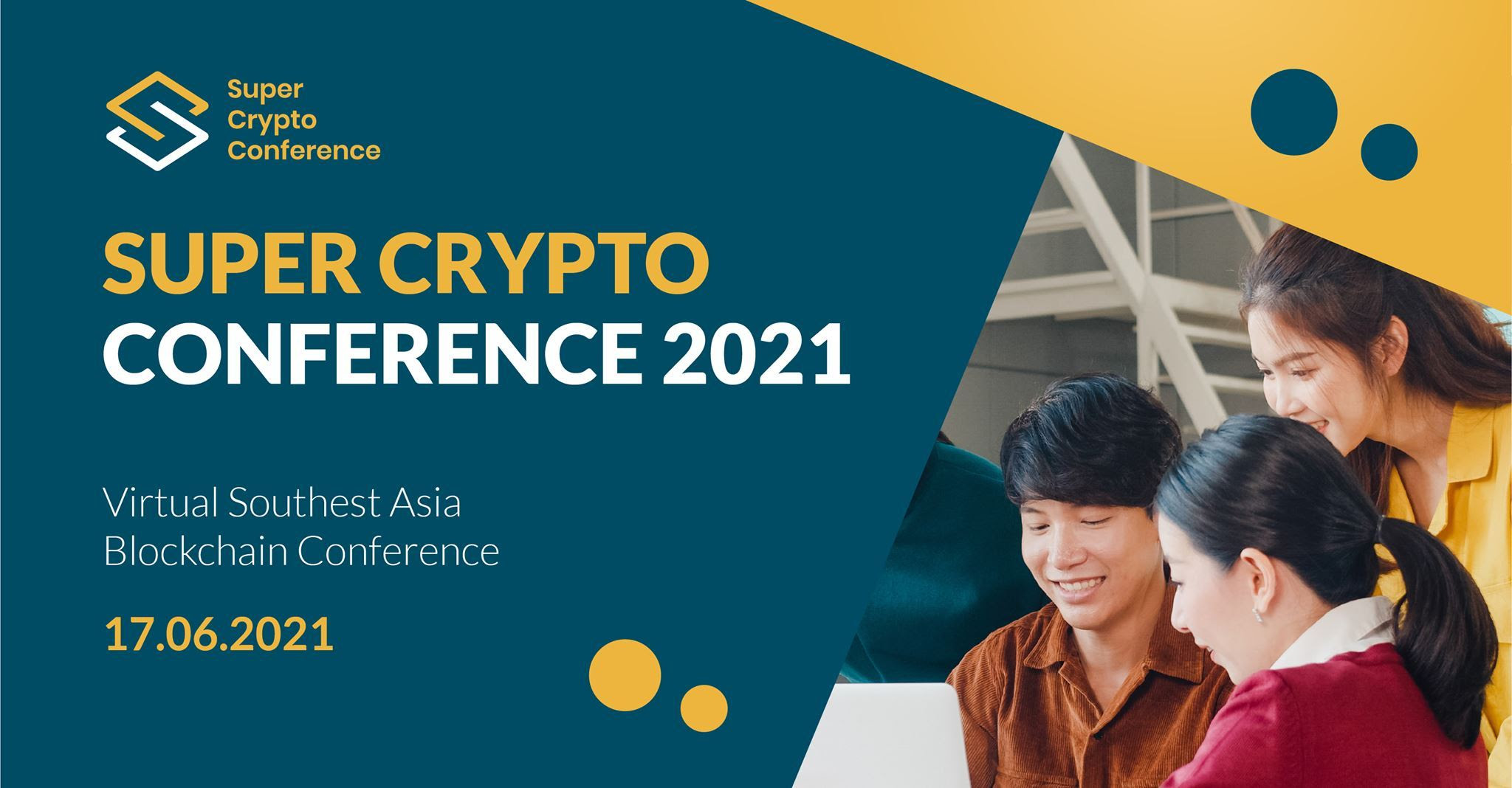 3. Ether Crosses US$3,000 Challenging Bitcoin Dominance
Bitcoin dominance falls to its lowest levels this year as Ether crosses the US$3,000 mark
Growing familiarity and comfort with cryptocurrencies means that investors are increasingly spreading their dollars across other so-called altcoins, in search of opportunity
Always the bridesmaid never the bride, the world's second largest cryptocurrency by market cap is making waves and challenging Bitcoin's dominance as Ether crosses the US$3,000 mark.
The major move by Ether over the weekend suggests that Bitcoin's dominance is not a given and there could be more than one winner in the cryptocurrency stakes as the sector evolves.
Now accounting for around 46% of the total market cap for cryptocurrencies, Bitcoin dominance is down from roughly 70% at the start of this year, according to data from CoinGecko, and reflects investors increasingly fanning out to discover other pockets of growth potential in other cryptocurrencies.
While Bitcoin remains the world's largest cryptocurrency by market cap, its momentum against other cryptocurrencies is slowing, with some suggesting that as investors get more comfortable with the sector, Bitcoin dominance was always going to decline.
The current market cap shakeup also reflects Bitcoin's inability to hurdle the US$65,000 level last month and some have also cited upgrades to Ethereum's blockchain and its popularity for decentralized finance or DeFi applications as contributing to Ether's rise as well.
Decentralized finance, which offers a plethora of financial services without needing intermediaries and the rise of non-fungible tokens or NFTs for digital art have also contributed to the rise of Ethereum.
But lest investors think that Ether has been the only cryptocurrency to experience a breakout, the price of the cryptocurrency underpinning the world's largest cryptocurrency exchange by volume, Binance Coin, has risen some 3,460% over the past 12 months, while Dogecoin, which has not shifted from its meme status, has surged 15,000% to a market value of around US$50 billion.
For doubters of Dogecoin, for now at least, the joke's on them, but who will have the last laugh is less clear.
Missed out on our NFT special? Watch it here!
What can Digital Assets do for you?
While markets are expected to continue to be volatile, Novum Alpha's quantitative digital asset trading strategies have done well and proved resilient.
Using our proprietary deep learning and machine learning tools that actively filter out signal noise, our market agnostic approach provides one of the most sensible ways to participate in the nascent digital asset sector.
If this is something of interest to you, or if you'd like to know how digital assets can fundamentally improve your portfolio, please feel free to reach out to me by clicking here.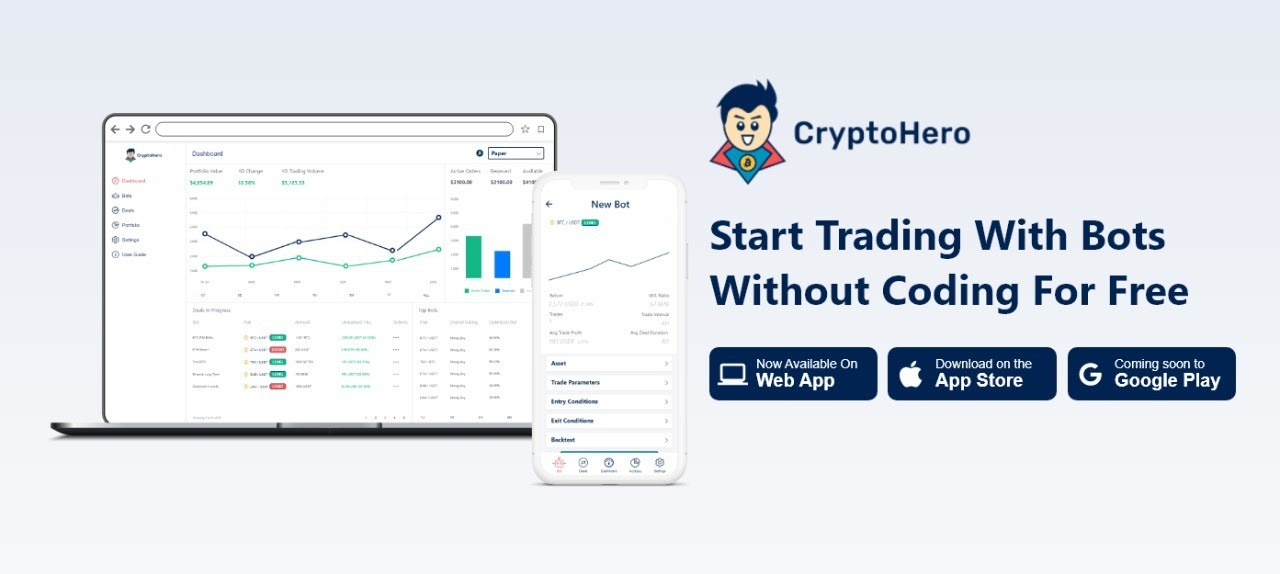 Looking to trade cryptocurrency yourself? Then why not try
CryptoHero
, a member of the Novum Group.
Enjoy some of the high performing algorithms that Novum Alpha uses, absolutely free!
Because you can't be up 24 hours trading cryptocurrency markets, CryptoHero's free bots do the trading for you.
Simple and intuitive for crypto beginners to set up and run, CryptoHero is currently available on the
Web
and
iOS
with an Android version ready in 2021.
Try our one click copy bot settings with the button below and enjoy 1-month Premium Subscription absolutely free!