Welcome to the start of a brand new month and a wonderful weekend to you!
In brief (TL:DR)
U.S. stocks fell into Friday with the S&P 500 (-0.72%), tech-centric Nasdaq Composite (-0.85%) and blue-chip Dow Jones Industrial Average (-0.54%) all lower on the back of hawkish comments by a U.S. Federal Reserve official.
Asian stocks fluctuated Friday and closed uniformly lower as jitters remained over an antitrust crackdown on Chinese tech giants.
The U.S. 10-year Treasury yield fell to 1.625% (yields fall when bond prices rise) as investors considered a more hawkish Fed moving forward.
The dollar recouped some of the weeks losses against major trading partners.
Oil fell with June 2021 contracts for WTI Crude Oil (Nymex) (-2.20%) at US$63.58.
Gold was unchanged with June 2021 contracts for Gold (Comex) (-0.03%) at US$1,767.70.
Bitcoin (+0.62%)

was recovered to US$57.057 into the weekend with outflows from exchanges leading inflows

(outflows suggest that investors are looking to hold Bitcoin in anticipation of rising prices).
In today's issue...
The Stuff of Stuff's Getting More Expensive
Tech Stocks Fail to Be Impressed by Incredible Quarter
Bitcoin Better Technically
Market Overview
Stocks trimmed their record gains as traders entered the last day of the month weighing a bevy of competing considerations - inflation, a hawkish Fed, robust corporate earnings and encouraging economic data.
All of these competing signals are making for a bizarre mix in markets, with investors awash with liquidity still trying to figure a path forward.
Stocks are already at unbelievable levels, but with so many dollars chasing fewer opportunities, what's next?
Asian markets were understandably more measured in their assessment of the situation and Tokyo's Nikkei 225 (-0.83%), Sydney's ASX 200 (-0.80%), Hong Kong's Hang Seng Index (-0.74%) and Seoul's Kospi Index (-0.83%) all lower into the weekend.
Did you miss us at the World Family Office Forum? Watch it here...
1. The Stuff of Stuff's Getting More Expensive
Even though India is reeling from the effects of the pandemic, the rest of the world's economic recovery is getting under way in earnest, with vaccinations in Europe rolling out, and against the back drop of massive U.S. fiscal stimulus.
From corn to copper, steel to soy beans, the commodities rally of 2021 shows no sign of abating.
And that reflation trade is helping to buoy the fortunes of some companies, while putting a damper on others.
Copper, a key industrial metal, has seen a 90% gain in the last 12 months.
A key component in electric vehicles and power grids, the copper rally has put a damper on electric vehicle makers, which have seen costs rise and margins squeezed just as a chip crunch is putting pressure on production lines.
Solar panels which also rely heavily on copper have also gotten more expensive.
But the copper rally has also been a boon to economies like Chile, which is a net exporter of copper.
Corn has also been surging, with costs for corn fed to livestock doubling in the past year, while soy bean meal for animal feed is now over 40% more costly.
And while there's a delay before these costs hitting your hamburger, eventually poultry, pig and cattle farmers will need to pass these increased prices onwards to end consumers.
All of which are fueling fears that rising commodity prices might spark inflation.
If so, the U.S. Federal Reserve seems to show no signs of concern that the price of basic raw materials could power inflation higher.
And in the meantime, the reflation trade is helping the fortunes of more economically exposed stocks like financials.
Travel-related companies may still take some time to bounce back as investors sit on the sidelines against worries of a worsening pandemic situation in India.
Did you miss us at the World Family Office Forum? Watch it here...
2. Tech Stocks Fail to Be Impressed by Incredible Quarter
Tech giants have a record first quarter of 2021, powering huge profits

Investors pricing in tech's dominance saw lackluster returns on investments in tech shares, as markets are looking for the next big opportunity
It's hard to say if the worst of the pandemic is over, but if corporate earnings are anything to go by, spending is swinging back.
The first-quarter earnings season is shaping up to be a blockbuster one for profits, but you wouldn't know that from the reaction of stock markets.
Even as stocks were hitting fresh all-time-highs heading into earning seasons, expectations of even stronger rallies after actual earnings were reported were muted.
No less than 87% of companies on the S&P 500 have beaten analyst estimates, but shares of companies reporting so far have fallen 0.2%
What gives?
The lackluster response from investors could reflect that most of the recovery in profits had already been priced in, with a 62% jump in the S&P 500 over the last 13 months alone.
Of the sectors which have seen impressive financial results met with indifference has been tech – the worse performing group on the S&P 500 that saw a 2.1% decline, despite beating analyst profit forecasts by 95%.
Microsoft (-0.13%) slipped almost 4% despite delivering US$2 billion more profit than analysts projected, and Apple's (-1.51%) quarter earnings were an eye-watering US$12 billion higher than the average estimate, but its shares fell 2.1% on concerns over chip crunches affecting the next quarter.
Part of the reason for tech's tepid turnaround has been that investors are wondering just how much higher tech has left to climb.
Throughout the pandemic, tech firms soared while most other parts of the S&P 500 struggled to regain pre-pandemic highs.
And as the global economy opens up, investors are understandably looking to other sectors as part of a reflation trade with more upside.
Given the strong correlation between U.S. Treasury yields and high-growth tech stocks, a recent rally in yields has also given investors food for thought in determining if tech is necessarily the best place to put fresh investment dollars.
Instead energy stocks, communication services and financials have seen their stocks rally.
Because expectations were already high for the tech sector, it didn't see a rally – the money typically follows the surprises.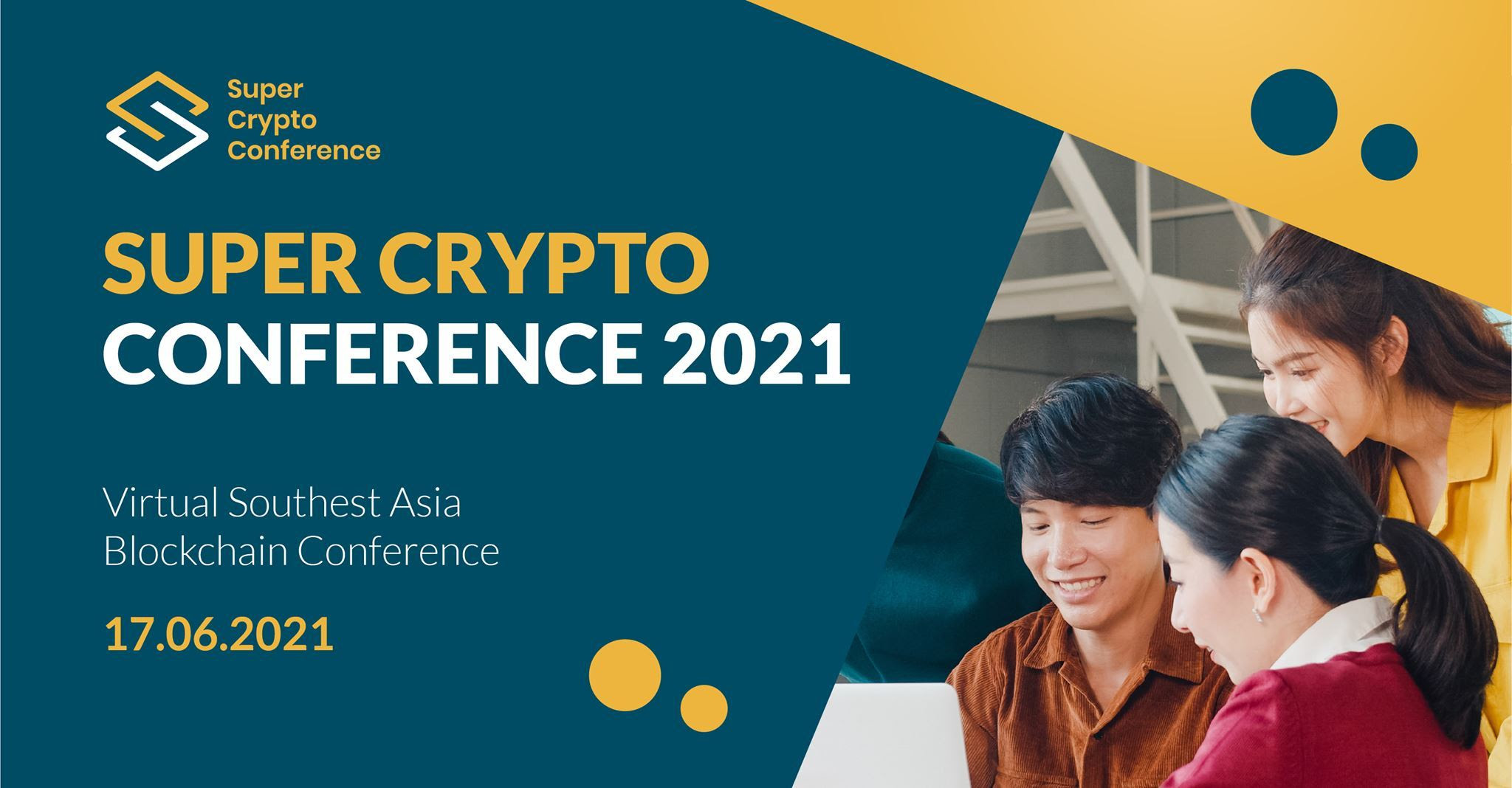 3. Bitcoin Better Technically
Bitcoin clears its 50-day moving average impasse, just as it was converging with the 100-day moving average, a short term indicator of strength
True test will come on Monday in Asian trading, for Bitcoin to sustain a stronger upwards rally
Having reached a technical impasse last week, where Bitcoin was being compressed between its 50-day and 100-day moving average, the benchmark cryptocurrency could have gone either way.
And it appears that the bulls have won the day, with Bitcoin surging to its highest levels since mid-April after surpassing a closely watched technical hurdle.
Entering the weekend, Bitcoin climbed above its 50-day moving average – a measure of its short-term momentum and for technicians, a key level that portends further gains.
But going into the weekend on thinner volumes, key to Bitcoin's resilience will be whether or not it can emerge Monday's Asian trading unscathed.
Bitcoin volumes tend to be lighter over the weekend, as professional traders typically leave it to the bots to trade, with manned desks having a bigger sway on things out of the weekend.
Trading in Bitcoin has been choppy in recent weeks, as Bitcoin failed to breach US$65,000 in the middle of last month, an all-time-high.
Intraday swings for Bitcoin have been larger of late as well, even as interest in cryptocurrencies has skyrocketed.
One to watch though has been Ethereum, the world's second most valuable blockchain by market cap.
Recent developments in decentralized finance or DeFi, and surging volumes in DeFi applications and trading, have seen remarkable resilience in Ether, despite greater volatility in Bitcoin.
In the past, Ether and Bitcoin were strongly correlated, but that correlation has been tested in the past few weeks.
A growing number of traditional Wall Street firms have warmed to cryptocurrencies, and digital asset products listed globally, including ETFs and ETPs, have reached a record US$9 billion at the end of the first quarter, according to data from ETFGI.
Missed out on our NFT special? Watch it here!
What can Digital Assets do for you?
While markets are expected to continue to be volatile, Novum Alpha's quantitative digital asset trading strategies have done well and proved resilient.
Using our proprietary deep learning and machine learning tools that actively filter out signal noise, our market agnostic approach provides one of the most sensible ways to participate in the nascent digital asset sector.
If this is something of interest to you, or if you'd like to know how digital assets can fundamentally improve your portfolio, please feel free to reach out to me by clicking here.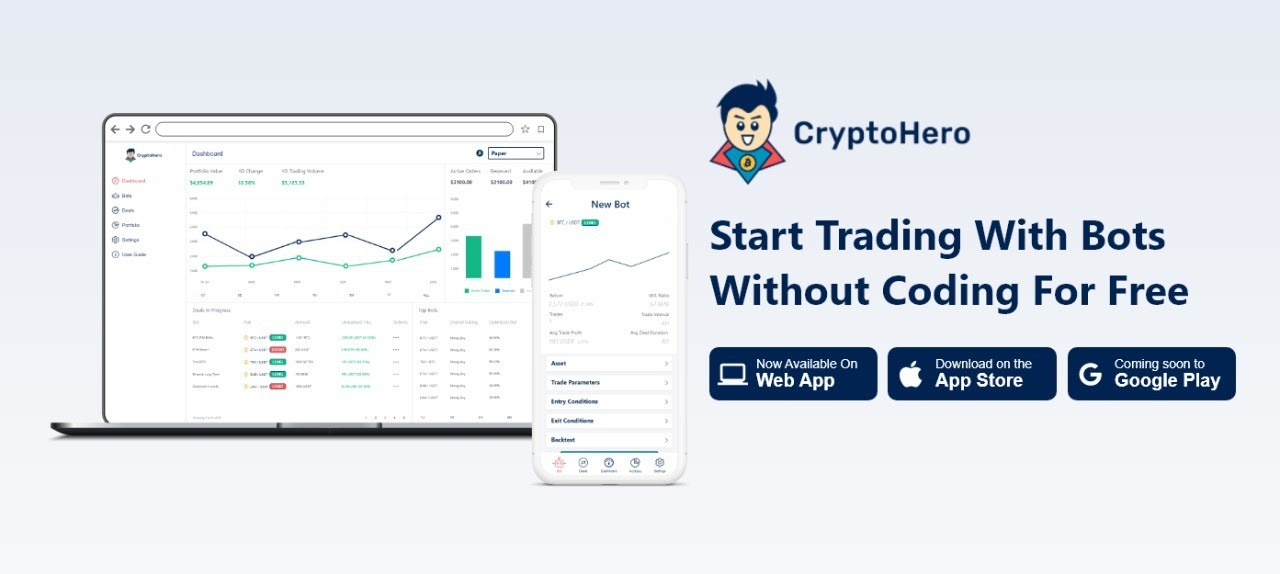 Looking to trade cryptocurrency yourself? Then why not try
CryptoHero
, a member of the Novum Group.
Enjoy some of the high performing algorithms that Novum Alpha uses, absolutely free!
Because you can't be up 24 hours trading cryptocurrency markets, CryptoHero's free bots do the trading for you.
Simple and intuitive for crypto beginners to set up and run, CryptoHero is currently available on the
Web
and
iOS
with an Android version ready in 2021.
Try our one click copy bot settings with the button below and enjoy 1-month Premium Subscription absolutely free!