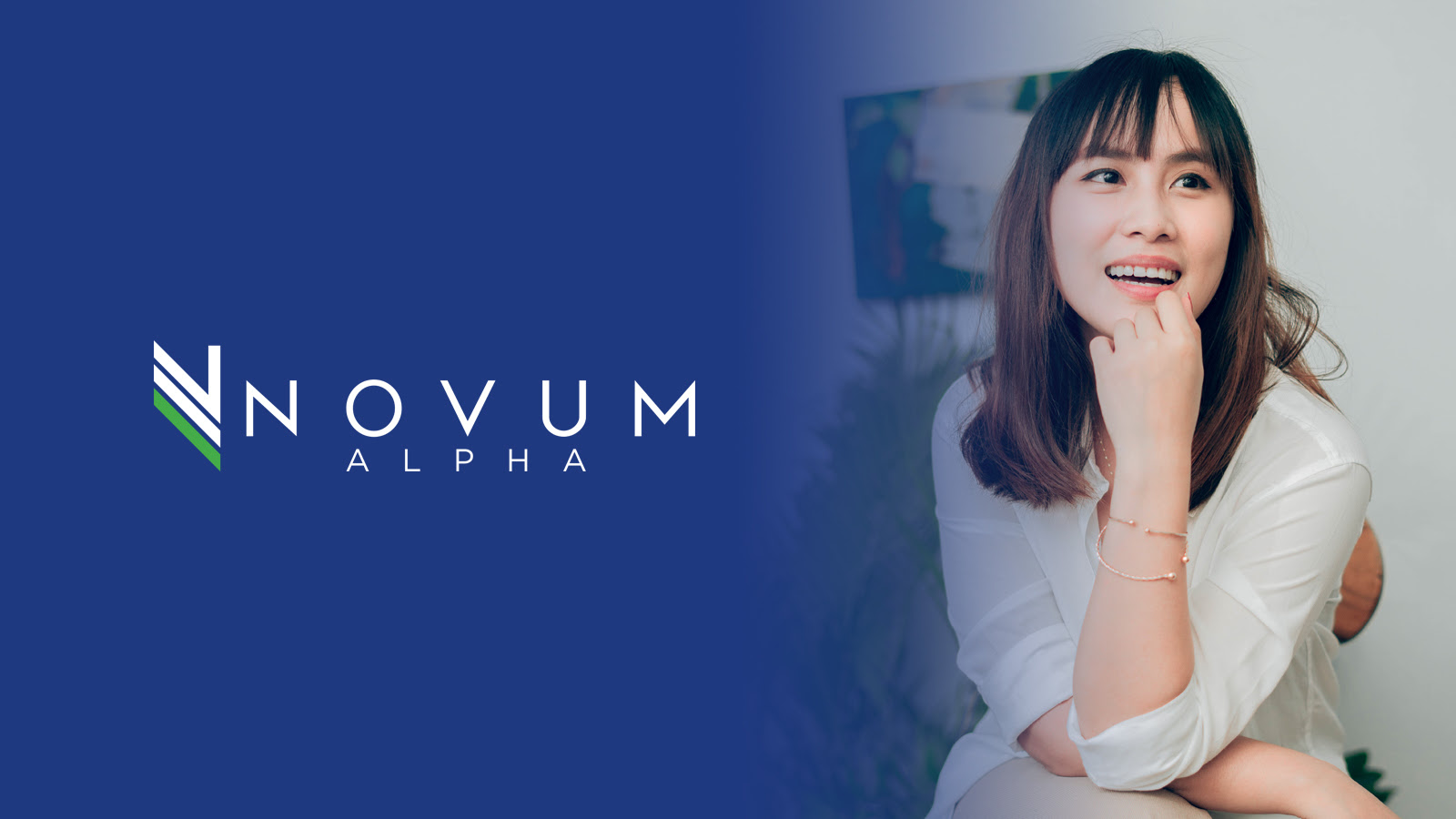 Novum Alpha - Daily Analysis 29 April 2021 (10-Minute Read)
Make America Pay Again - well some of America at least. As U.S. President Joe Biden addressed a joint session of Congress, some of America's richest people and top corporate CEOs must have been squirming as the White House was now gunning for their pockets.
A terrific Thursday to you as markets in the U.S. sink on higher taxes.
In brief (TL:DR)
U.S. stocks edged lower on Wednesday with the S&P 500 (-0.08%), tech-centric Nasdaq Composite (-0.28%) and blue-chip Dow Jones Industrial Average (-0.48%) all down on the prospect of higher corporate and individual taxes to fund the Biden administration's agenda.
Asian stocks were steady Thursday after robust earnings from technology heavyweights helped to paper over the declines in U.S. equities.
The U.S. 10-year Treasury yield declined one basis point to 1.61% (yields fall when bond prices rise) but was otherwise steady.
The dollar slid further after the U.S. Federal Reserve signaled it's not ready to consider scaling back policy support.
Oil rose with June 2021 contracts for WTI Crude Oil (Nymex) (+0.31%) at US$64.06 on the prospect of greater infrastructure spending in the U.S.
Gold edged up with June 2021 contracts for Gold (Comex) (+0.72%) at US$1,786.70 as the dollar slipped.
Bitcoin (-1.18%)

fell to US$54,731 with inflows into exchanges leading outflows

(inflows suggest that investors are looking to sell Bitcoin in anticipation of falling prices).
In today's issue...
Build America Again & America Will Pay For It
Apple's Chip Crunch?
Bitcoin at Major Technical Turning Point
Market Overview
Make America Pay Again - well some of America at least.
As U.S. President Joe Biden addressed a joint session of Congress, some of America's richest people and top corporate CEOs must have been squirming as the White House was now gunning for their pockets.
The Biden administration is pledging to spend more on infrastructure and social welfare programs that are targeted at average Americans, but at least some of that funding will have to come from taxes on the very richest Americans and their companies.
Understandably, U.S. equities edged lower, but Asia was mostly spared as robust tech earnings saw the morning with Tokyo's Nikkei 225 (+0.21%), Sydney's ASX 200 (+0.21%), Hong Kong's Hang Seng Index (+0.45%) and Seoul's Kospi Index (+0.08%) all up at the open.
Did you miss us at the World Family Office Forum? Watch it here...
1. Build America Again & America Will Pay For It
Biden administration doubles down on taxing the rich to fund expansive social welfare programs and infrastructure spending

US$1.8 trillion America Families Plan will be funded at least partly by increased taxes on the very richest individuals and corporations
U.S. President Joe Biden has declared that the country has finally turned the corner on a pandemic that's killed over half a million Americans and crippled the economy in his first speech to Congress, outlining a broad plan for federal spending on infrastructure, education and other Democratic priorities.
Addressing a joint session of Congress, Biden said,
"America is on the move again. Turning peril into possibility. Crisis into opportunity. Setback into strength."
But he warned corporations and wealthy Americans that he expects them to carry more of the burden of financing the nation's advancements and by extension, the expansive social safety nets that the Democrats intend to erect for Americans, admonishing the wealthy,
"It's time for corporate America and the wealthiest 1% of Americans to pay their fair share."
Biden promised to "reward work, not wealth" by raising taxes for the richest 1% and ordering an Internal Revenue Service "crackdown on millionaires and billionaires who cheat on their taxes."
Unveiling his American Families Plan, a US$1.8 trillion package of tax credits and domestic priorities including child care, paid family leave, and tuition-free community college, Biden said that these programs would be funded in part by the largest tax increases on wealthy Americans in decades.
Biden also touted his previously proposed US$2 trillion infrastructure bill, casting it as a jobs-maker especially for people without college degrees – Americans who largely supported his predecessor, former President Donald Trump.
"Nearly 90% of the infrastructure jobs created in the American Jobs Plan don't require a college degree. Seventy-five percent do not require an associate's degree."
The two proposals follow the American Rescue Plan, a US$1.9 trillion stimulus that Biden called "one of the most consequential rescue packages in American history."
Biden's address also celebrated a coronavirus vaccine rollout that has delivered more than 315 million shots and a stimulus program that provided more than 160 million checks to taxpayers.
Markets edged lower on the remarks, with sharp corrections in some of the biggest tech firms which while physically headquartered in the U.S., have long used their digital existence to gain tax advantages.
Did you miss us at the World Family Office Forum? Watch it here...
2. Apple's Chip Crunch?
Apple (-0.60%) may face chip shortages that could potentially derail sales of Macs which have become an increasingly important product for the company because of the pandemic

U.S. reliance on offshore chipmakers, in particular in Taiwan and South Korea, now exposes key weaknesses in supply chain for some of its most coveted products, from automobiles to smartphones
Better a chip in the Mac than none at all.
When Apple broke up with Intel, to design its own chips and have them manufactured offshore, investors cheered the development, heralding a new era of independence for the tech giant.
And while Apple's latest quarter was a blockbuster, with soaring revenue, record Mac sales, and stronger-than-anticipated iPhone demand the global chip shortage is finally catching up to the company.
On a call with analysts, Chief Executive Officer Tim Cook and Chief Financial Officer Luca Maestri warned that supply constraints are crimping sales of iPads and Macs, two products that performed especially well during pandemic lockdowns.
Maestri noted that the chip shortage will knock between US$3 billion to US$4 billion off revenue during the fiscal third quarter.
And much of that can be attributed to shortages in chips specifically for Macs, which used to run Intel chips, but now run designs created by Apple off Arm's architecture and which are manufactured by Taiwan Semiconductor Manufacturing Company (-0.17%).
Apple executives blamed "semiconductor shortages that are affecting many industries" and "very, very high" demand for iPads and Macs.
And things could get a lot worse before they get a lot better.
Consumers, businesses and schools have been snapping up millions of iPads and Macs for remote work, and Cook suggested on Wednesday that the momentum won't necessarily slow down after the Covid-19 pandemic ends.
Noting that many businesses will likely shift to hybrid models with employees working at home and in the office, Cook expected continued demand for devices, especially productivity tools such as Macs.
Unfortunately for Apple though, TSMC has already warned that its customers may face potential supply disruptions as geopolitical tensions heat up between Washington and Beijing.
In Apple's fiscal second quarter, the Mac generated a record US$9.1 billion in sales, while the iPad topped Wall Street expectations with US$7.8 billion in revenue.
But those numbers could take a hit if chip shortages worsen, and will figure into the strategies of some of the biggest chipmakers in the business, including Nvidia (-0.68%) and AMD (-1.40%), which have long relied on offshoring, while perhaps confirming Intel's (-0.60%) decision to keep production inhouse.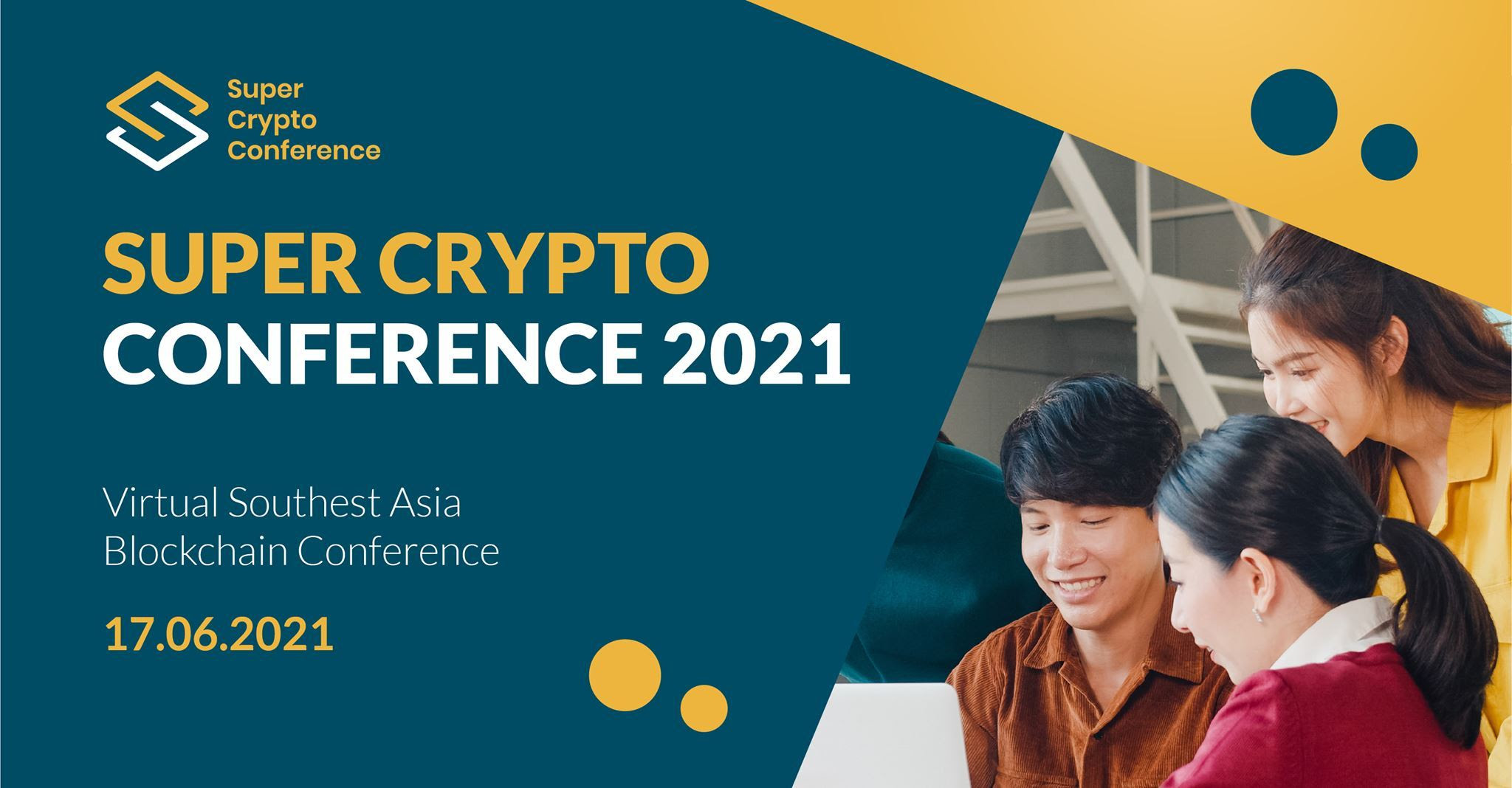 3. Bitcoin at Major Technical Turning Point
Bitcoin reached a record high of close to US$65,000 earlier this month but now struggles to maintain over US$55,000

Benchmark cryptocurrency now hovers between 50-day and 100-day moving average, with an inflection in either direction possible
What do you do when you're winning? Do you cash out? Do you double down?
So what happens when you buy an asset, claim that it's the best thing since sliced bread, and in the ensuing euphoria, sell that very asset you just hawked?
That's the very question that investors are asking themselves on discovering that Tesla, which had previously invested some US$1.5 billion in Bitcoin, had also sold some Bitcoin as it was rallying hard on the prospective Coinbase Global listing on Nasdaq.
When Tesla (-0.60%) announced its earnings on Monday, buried deep within its numbers was some US$101 million in income generated from selling 10% of its Bitcoin holdings - not a small sum for a company that is allegedly long Bitcoin.
And not a very long holding period either.
But Tesla may not have lost faith in Bitcoin, it's more likely an opportunistic move as profit from the cryptocurrency sale, plus regulatory credits and tax benefits made up some US$0.25 to Tesla's adjusted earnings of US$0.93 a share.
Tesla explained that the sale was also to test the liquidity of Bitcoin - whether or not there would be a market to sell into if it ever needed to.
Yet if Bitcoin maximalists were rattled, that wasn't apparent as Bitcoin has continued to remain above US$50,000.
But Bitcoin is facing a make-or-break moment following a recent bout of selling, according to technical analysis.
Though the cryptocurrency has rebounded above its average price over the past 100 days, it's still trading below its 50-day moving average with such a dynamic typically indicating an asset is nearing an inflection point.
If Bitcoin can't overtake its 50-day mean - which currently sits at about US$57,000 - then it might be in for a period of volatility as the gap between the two trend lines converges.
Technical indicators suggest breaking out might not be an easy feat - Bitcoin failed to do so on several occasions last week when trying to remain over US$55,000.
Nonetheless and despite its recent turbulence, Bitcoin is still up 511% over the past year.
Inflation and central bank policies have been its biggest drivers during the past 12 months and there is little in terms of narrative to suggest that things will change any time soon.
As for Tesla?
Sure Tesla sold some Bitcoin, but it's also holding on to a lot more and sitting on some US$900 million in unrealized profits on the cryptocurrency - that in and of itself is good enough reason for Elon Musk, whose tweets have the power to move the market - to continue to talk it up.
Missed out on our NFT special? Watch it here!
What can Digital Assets do for you?
While markets are expected to continue to be volatile, Novum Alpha's quantitative digital asset trading strategies have done well and proved resilient.
Using our proprietary deep learning and machine learning tools that actively filter out signal noise, our market agnostic approach provides one of the most sensible ways to participate in the nascent digital asset sector.
If this is something of interest to you, or if you'd like to know how digital assets can fundamentally improve your portfolio, please feel free to reach out to me by clicking here.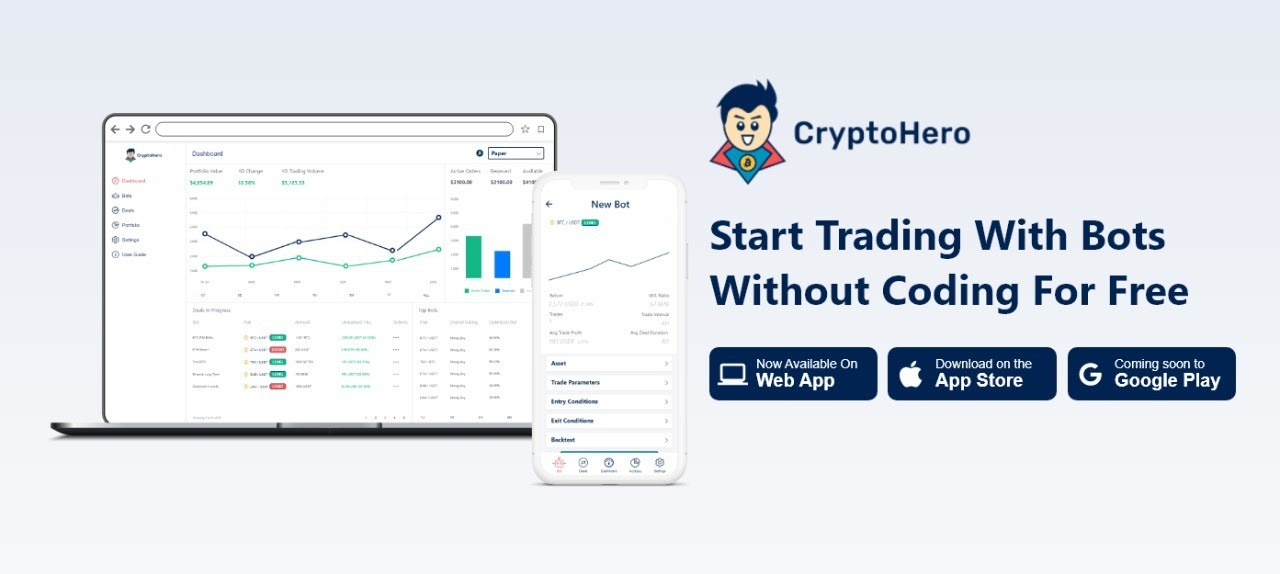 Looking to trade cryptocurrency yourself? Then why not try
CryptoHero
, a member of the Novum Group.
Enjoy some of the high performing algorithms that Novum Alpha uses, absolutely free!
Because you can't be up 24 hours trading cryptocurrency markets, CryptoHero's free bots do the trading for you.
Simple and intuitive for crypto beginners to set up and run, CryptoHero is currently available on the
Web
and
iOS
with an Android version ready in 2021.
Try our one click copy bot settings with the button below and enjoy 1-month Premium Subscription absolutely free!
Apr 29, 2021