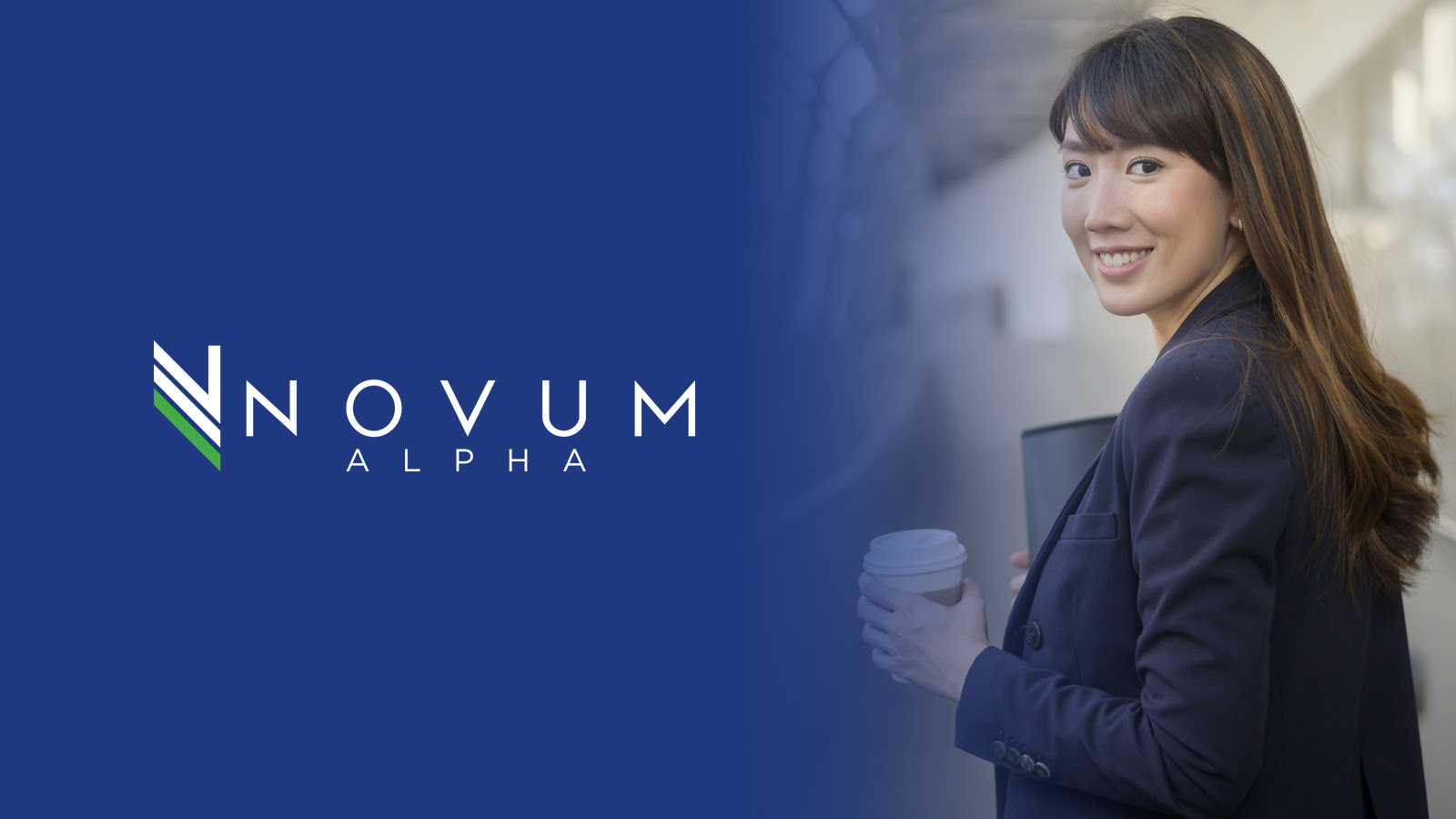 Novum Alpha - Daily Analysis 26 April 2021 (10-Minute Read)
It's earnings season as traders could do worse than trade the volatility, but early signs suggest that things are likely to look up.
A magnificent Monday to you as investors head into the last week of April. Sad to say, but the pandemic is still very much among us.
In brief (TL:DR)
U.S. stocks recovered losses on Friday with the S&P 500 (+1.09%), tech-centric Nasdaq Composite (+1.44%) and blue-chip Dow Jones Industrial Average (+0.67%) all bouncing back from the initial shock selloff on the prospect of higher capital gains taxes.
Asian stocks edged higher Monday as investors hunt for clues on the economic recovery in a big earnings week and a U.S. Federal Reserve meeting.
The U.S. 10-year Treasury yield held at 1.56% (yields rise when bond prices fall) as investors rotated back into stocks at the end of last week.
The dollar edged lower against major peers.
Oil dipped with June 2021 contracts for WTI Crude Oil (Nymex) (-0.10%) at US$62.09.
Gold was little changed with June 2021 contracts for Gold (Comex) (+0.04%) at US$1,778.50.
Bitcoin (+1.53%)

rose at US$50,637

with inflows to exchanges slowing and outflows gaining as Asian trading pushed Bitcoin over the crucial US$50,000 level (outflows suggest that investors are looking to hold Bitcoin in anticipation of rising prices).
In today's issue...
Tesla Investors Brace for Non-Electric Shock
Chips, Chips Everywhere, But Not a One to Use
NFT Fever is Far From Subsiding
Market Overview
It's earnings season as traders could do worse than trade the volatility, but early signs suggest that things are likely to look up.
With most major American companies looking at robust first quarters, the U.S. Federal Reserve is thankfully not looking to break up the party.
With a Fed policy meeting this week, early indicators from Fed officials have reiterated that the central bank is in no hurry to withdraw support even as the U.S. economy rebounds.
With a slew of earnings reports, including Tesla (+1.35%), Facebook (+1.55%) and Apple (+1.80%), investors will be parsing data to look for clues as to how stock market darlings are faring in the recovery.
In Asia, markets entered the week mostly up with Tokyo's Nikkei 225 (+0.21%), Sydney's ASX 200 (+0.07%)and Seoul's Kospi Index (+0.51%) all up in the morning trading session while Hong Kong's Hang Seng Index (-0.27%) was down slightly.
Did you miss us at the World Family Office Forum? Watch it here...
1. Tesla Investors Brace for Non-Electric Shock
Options activity suggests dichotomy of opinions on where Tesla's shares could be headed next after quarterly earnings report

Early data suggests that Tesla is likely to report record vehicle deliveries, but its edge over legacy automakers may be under challenge as more automakers embrace electric vehicles
Buying into Tesla's stock is a lot like worshipping at the temple of Elon Musk.
Musk isn't just here to help fix climate change with his EVs, he's also behind SpaceX and will one day lead us on a giant spaceship to colonize Mars – now if that's not the spiel from the pulpit of a proselytizer promising salvation, then I'm not entirely sure what is.
But while Musk's ambitions may be celestial, Tesla is very much a terrestrial company, with its first quarter results later today (U.S. eastern time) likely to prove just how grounded (no pun intended) the company actually is.
After shooting into space some 700% last year, Tesla's stock has more or less flatlined this year, barely eking out a 3.4% advance, as meme stocks like GameStop (+0.01%), and cryptocurrencies like Dogecoin have pushed the electric vehicle juggernaut out of the limelight.
Since reporting surprisingly strong deliveries for the first quarter of this year, expectations for Tesla's performance are exceedingly high – and therein lies the problem.
For all intents and purposes, Tesla is likely to have a knockout quarter for deliveries, better than anything that it's done in the past.
Having smoothed out many of the production snafus that come with building a vehicle maker from scratch, Tesla has managed to evolve from idealization to actualization, but as its capabilities evolve, so do expectations.
Tesla will need to convince investors that it can hold the lead in an electric vehicle market that is becoming increasingly crowded, and traders are pricing in a jolt to its shares on either side of the equation, regardless of results.
Open options interest suggests that Tesla's stock may swing anywhere upwards of 7% in either direction, which would be its largest swing since its post-quarterly earnings report last January.
Tesla can be credited for poking legacy automakers into action, with almost every major U.S. and European manufacturer announcing ambitious plans to enter the electric vehicle race this year, ranging from everyday sedans and SUVs to supercars.
And while Tesla may have a significant edge over its competitors in terms of EV technology, software and brand awareness, competitors like Volkswagen (-0.67%) enjoy massive economies of scale and potent means of production, potentially chomping at Tesla's competitive edge.
Did you miss us at the World Family Office Forum? Watch it here...
2. Chips, Chips Everywhere, But Not a One to Use
Chip shortage may put a dent in sales figures for consumer electronics and makers of appliances as the shortage spreads to other applications

Demand for chips likely to persist as many trends from the pandemic, including digitalization and work-from-home are likely to prove durable
While most consumers don't think much about the silicon that's in their devices, from smartphones to internet-enabled TVs, the chips that power them are essential to increasingly connected devices.
And those chips are in short supply.
A shortage in semiconductors made headlines last year, as vehicle production lines ground to a halt over a shortage of chips and even Samsung Electronics (+0.36%), which ironically makes its own chips, may have to delay the rollout of fresh smartphone models because of the global shortage.
Now that the shortage in semiconductors has spilled over into TVs and home appliances as well, just as a (somewhat) vaccinated America is heading out to the malls and shopping again, sales figures for major manufacturers of smart home devices may be hit.
And while some of the blame can be placed on the pandemic, which disrupted already highly optimized supply chains, the shortage has been worsened from hoarding by sanctions-hit Chinese companies like Huawei, making it harder to secure components for even everyday electronics such as washing machines and toasters.
A toaster with a chip inside?
If you see a digital readout on your toaster (some kettles have them as well), chances are it needs a chip.
And that global shortage, exacerbated by hoarding has hit companies like Samsung Electronics and LG Electronics, with the former warning of serious delays for smartphones, driven by a shortage in display drivers and camera sensors.
LG Electronics, a big appliance maker, which hasn't had its production disrupted, is nonetheless warning that there are serious risks of that happening, if the chip shortage is prolonged.
While the microcontroller that goes into a toaster or an unnecessarily expensive kettle isn't rocket technology, a shortage in higher-end and higher-margin chips has meant that the production of these simpler bits of tech have gone to the back of the production line.
Taiwan Semiconductor Manufacturing Company (+0.50%), the world's top chipmaker, which is already running over full capacity, expects the chip shortage to last well into 2022, and has allocated some US$100 billion over the next three years to expand capacity.
But the shortage could also fall if demand for consumer electronics was to collapse against the backdrop of a receding pandemic.
In the immediate term however, there's almost no risk of that happening, and some trends, including the work-from-home revolution, are likely to prove durable.
Office workers privileged enough to be able to work remotely and have moved out of overcrowded and expensive cities aren't likely to want to move back in a hurry.
Despite pandemic travel restrictions, the levels of relocation over the pandemic period has been at its highest level in years.
And video gaming has now become a genuine lifestyle choice for many stuck at home, in which case the demand for chips and their shortages are likely to persist.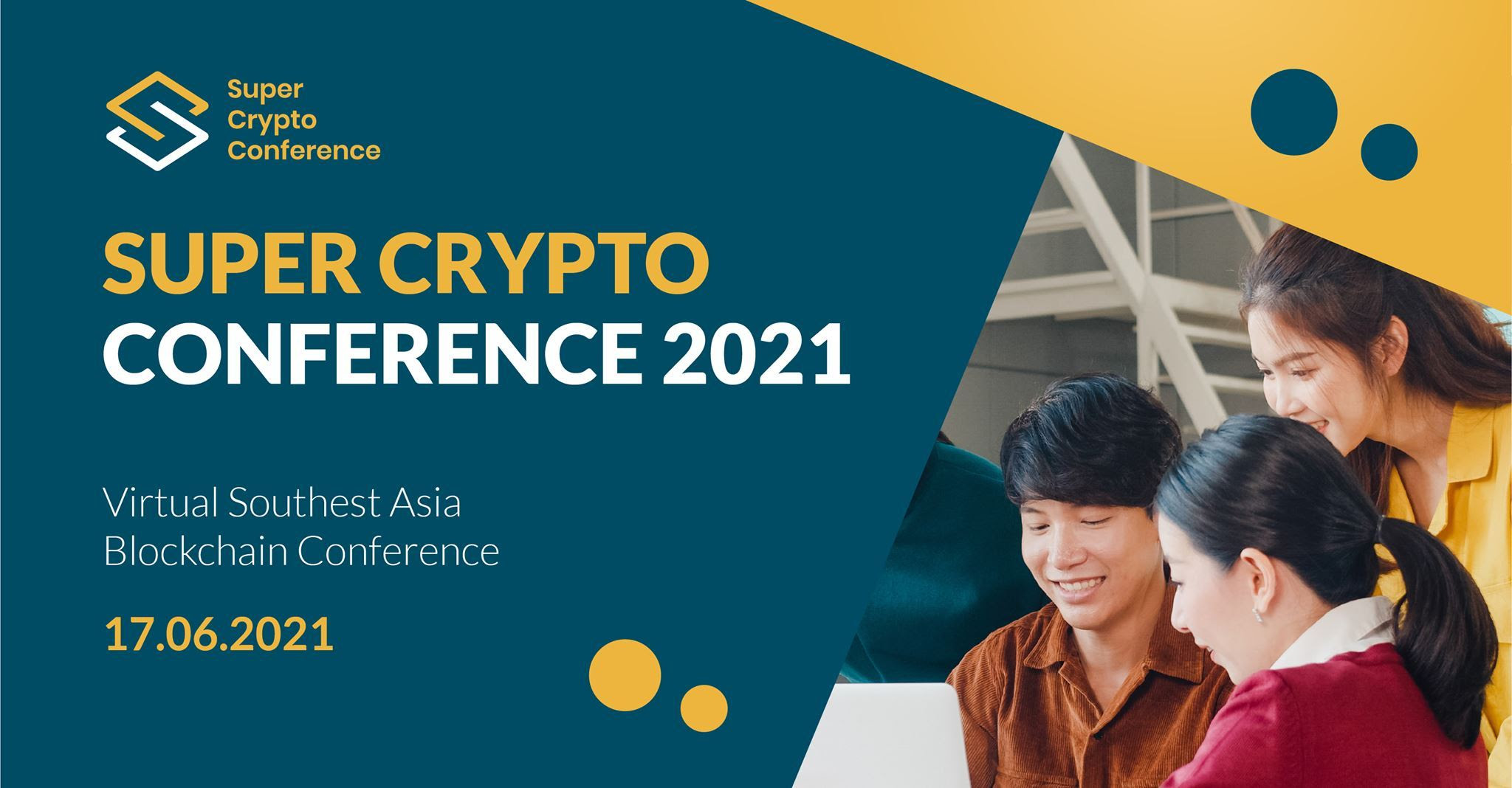 3. NFT Fever is Far From Subsiding
Successful auction by Phillips of a US$4.1 million NFT suggests that there is still appetite for non-fungible tokens in the art world
Bidders on the NFT were also bidders who had in the past bid on physical artwork, suggesting that collectors may be digitizing their tastes just as the world becomes increasingly digital as well
When Christie's made headlines for selling a US$69.3 million NFT, Sotheby's was quick to follow suit and now it's come round to Phillips, a less well-known, but no less significant auction house.
And after some 67 bids last week, Phillips popped its NFT cherry, with a US$4.1 million sale of an NFT known as Replicator by Michah Dowbak, better known as Mad Dog Jones.
According to Phillips, the US$4.1 million sale by Dowbak has set a record for a living Canadian artist, besting the previous high of US$3.7 million, set by photographer Jeff Wall.
While Christie's auctioned a single work, a mosaic of images created by the artist Beeple, and Sotheby's organized a sale of thousands of NFTs by anonymous artist Pak, Phillips opted for something a little more in the middle.
Although Dowbak's Replicator is a single artwork attached to an NFT, it was designed to create more versions of itself as time goes on.
In an interview before the auction concluded, Dowbak explained,
"The idea of Replicator is of a tree branch, creating multiple timelines that are self-replicating on an exponential scale."
Replicator, which is the first image of a copy machine, will create a second generation of six more, slightly different images tied to their own NFTs, and those images will create yet another, and so on, until seven generations have been minted.
Phillips estimates that the final count for Replicator will be around 220 unique NFTs, with the ambiguity deliberately baked into the piece because each generation is designed to randomly "jam" multiple times in order to stem exponential growth of the non-fungible token.
There's also an interesting descending "print limit" for each subsequent generation, with the second generation only able to produce five new NFTs, the third down to four until the seventh generation which is sterile.
NFTs made headlines after Beeple's record US$69.3 million sale, but investors looking into the space must also note that NFTs are closely tied to the fortunes of cryptocurrencies which are used to pay for them.
For instance, Beeple's US$69.3 million work was paid for using Ether, even though most media quote the sale in dollars.
And the rise and appreciation of NFTs depends very much on who, and how much, cryptocurrency investors are willing to part to buy into this new branch of tokens.
Unlike initial coin offerings, or ICOs, many of which were nothing other than scams, the value of NFTs are in the eyes of their beholder.
But NFTs do have application beyond art as well.
Being unique digital representations etched onto the blockchain and therefore immutable, NFTs can be applied to real estate, affording greater security of title and making it possible to understand the provenance behind any piece of real estate.
But what the Phillips auction does demonstrate is that there is still significant demand for NFTs.
Starting at a bid of just US$100, Replicator very quickly landed at US$2.4 million within the first 24 hours of the auction.
And art collectors bidding on NFTs aren't just digital doyens, with Phillips noting that of the 15 active bidders for Replicator, at least three were previously known to the auction house and had bid on physical artworks in the past.
Want to find out more about NFTs?
What can Digital Assets do for you?
While markets are expected to continue to be volatile, Novum Alpha's quantitative digital asset trading strategies have done well and proved resilient.
Using our proprietary deep learning and machine learning tools that actively filter out signal noise, our market agnostic approach provides one of the most sensible ways to participate in the nascent digital asset sector.
If this is something of interest to you, or if you'd like to know how digital assets can fundamentally improve your portfolio, please feel free to reach out to me by clicking here.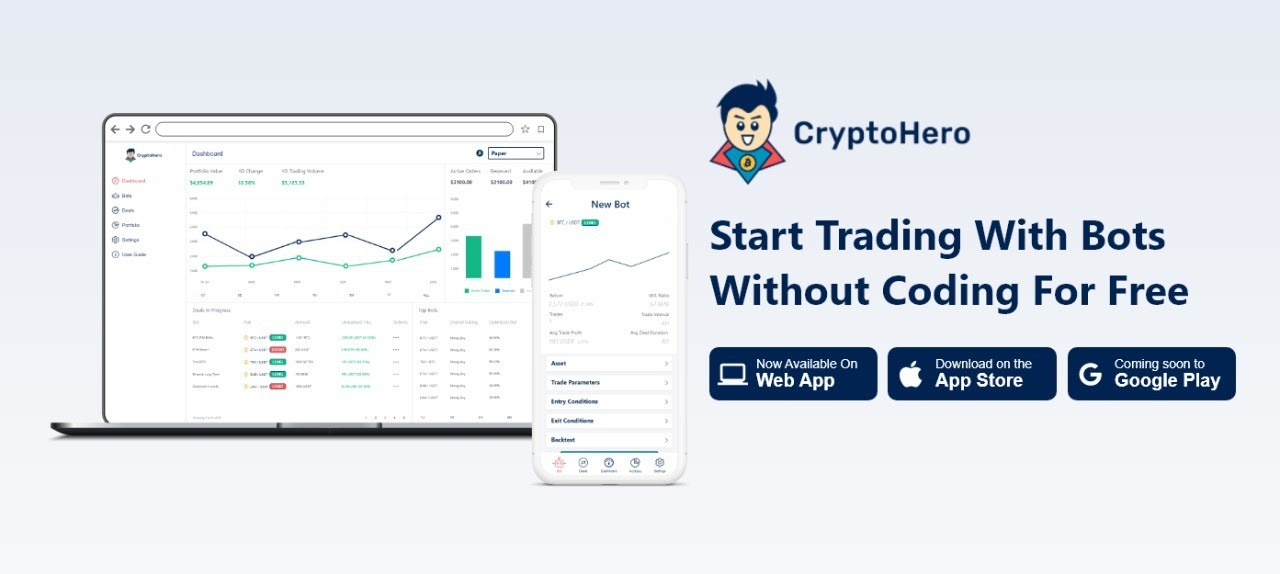 Looking to trade cryptocurrency yourself? Then why not try
CryptoHero
, a member of the Novum Group.
Enjoy some of the high performing algorithms that Novum Alpha uses, absolutely free!
Because you can't be up 24 hours trading cryptocurrency markets, CryptoHero's free bots do the trading for you.
Simple and intuitive for crypto beginners to set up and run, CryptoHero is currently available on the
Web
and
iOS
with an Android version ready in 2021.
Try our one click copy bot settings with the button below and enjoy 1-month Premium Subscription absolutely free!
Apr 26, 2021