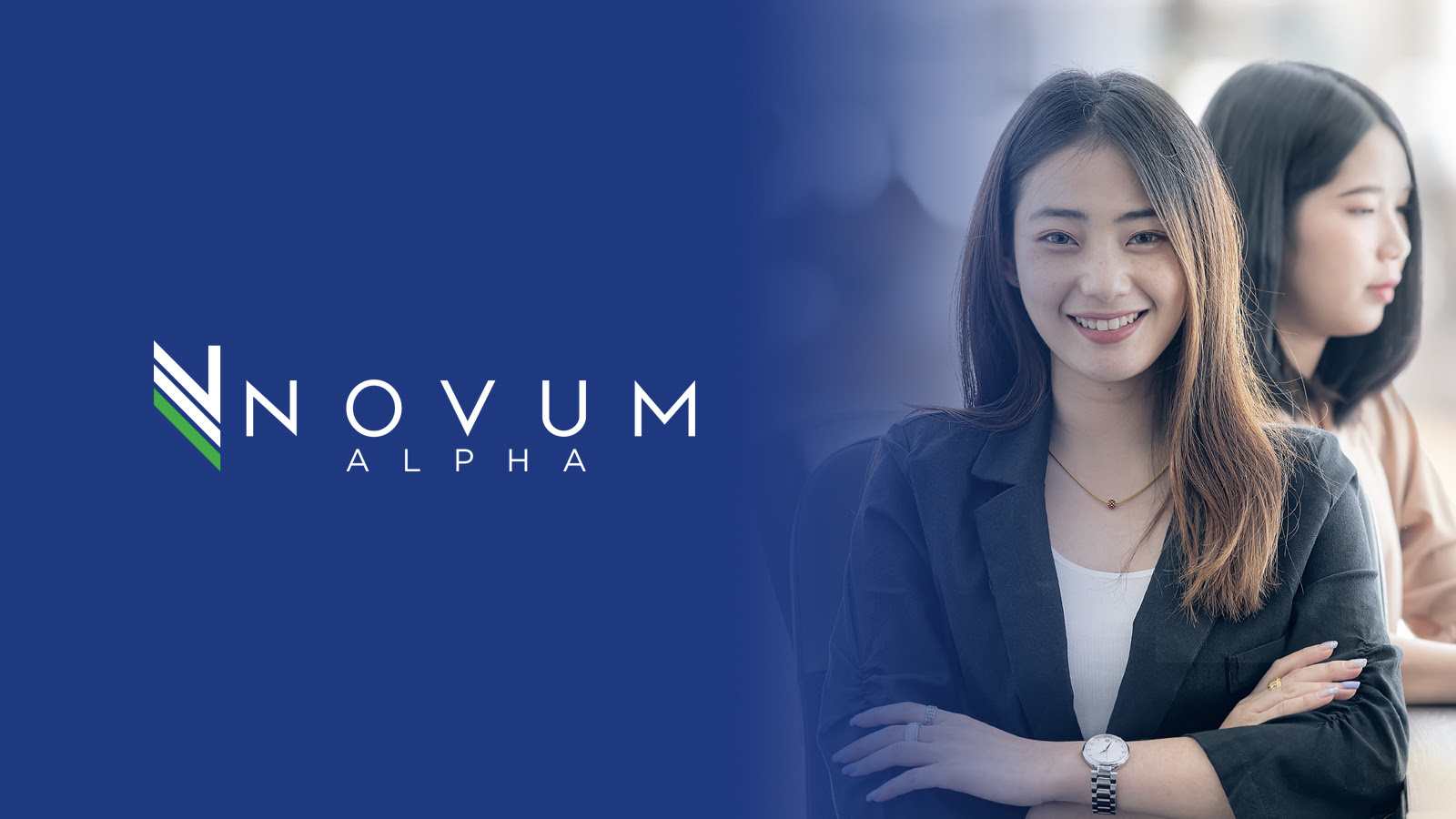 Novum Alpha - Daily Analysis 22 April 2021 (10-Minute Read)
Traders are sifting through corporate earnings results for signs on whether an anticipated jump in profits have materialized and whether it would bring forecasts for stringer growth.
A terrific Thursday to you as markets take a turn for the better.
In brief (TL:DR)
U.S. stocks reversed losses on Wednesday with the S&P 500 (+0.93%), tech-centric Nasdaq Composite (+1.19%) and blue-chip Dow Jones Industrial Average (+0.93%) all regaining lost ground.
Asian stocks bounced after U.S. equities snapped a two-day drop on a rally in companies that stand to benefit the most from an economic revival.
The U.S. 10-year Treasury yield was steady at 1.55%, the lowest level in more than five weeks (yields fall when bond prices rise), suggesting that investors haven't entirely embraced risk and increasingly overvalued markets.
The dollar was flat.
Oil fell with May 2021 contracts for WTI Crude Oil (Nymex) (-0.49%) at US$61.05 on U.S. stockpile gains and concerns over demand revival.
Gold rose with Jun 2021 contracts for Gold (Comex) (+0.08%) at US$1,794.50.
Bitcoin (-2.99%)

fell to US$54,124

with inflows to exchanges continuing to lead outflows and technical indicators suggesting further weakness in the benchmark cryptocurrency (inflows suggest that investors are looking to sell Bitcoin in anticipation of falling prices).
In today's issue...
India's Coronavirus Crisis Rises to the Fore
Intel Dodges a Bullet But Still Needs a Bigger Gun
Technical Trouble for Bitcoin
Market Overview
First was stimulus, now come profits.
Traders are sifting through corporate earnings results for signs on whether an anticipated jump in profits have materialized and whether it would bring forecasts for stringer growth.
Equities had drifted lower in previous sessions on concern over a flare up in coronavirus cases around the world that could potentially derail an economic rebound, especially with stocks trading near their all-time highs.
Over in Asia, markets were up sharply in the morning session with Tokyo's Nikkei 225 (+1.74%), Sydney's ASX 200 (+0.12%), Seoul's Kospi Index (+0.56%) and Hong Kong's Hang Seng Index (+0.33%) in the green.
Did you miss us at the World Family Office Forum? Watch it here...
1. India's Coronavirus Crisis Rises to the Fore
India's coronavirus situation grows increasingly more dire and a lack of political will to re-institute lockdowns may only make things worse

India's experience of reopening too quickly without adequate vaccine rollouts should serve as a warning to other countries intending to do the same
With the dubious honor of being the world's second-worst hit country in terms of the coronavirus, lagging only the U.S., India is now reporting 260,000 infections and 1,700 deaths a day and serves as a stark warning that the pandemic is far from over.
Both the number of new cases and the percentage of positive tests in India are climbing at the fastest rate in the world, with the latter jumping from 3% last month to 16%.
India's Prime Minister Narendra Modi, who last year imposed a strict lockdown on short notice, asked states to avoid shutting businesses as the country grapples with a new wave of Covid-19 infections that threatens a nascent economic recovery.
In a televised address on Tuesday, Modi said,
"I urge states that they should consider lockdowns as the last option. They should earnestly try to avoid lockdown and focus on micro-containment zones."
Hospitals around the country are reporting shortages of everything from intensive care beds to medical oxygen, pushing the country's health system to breaking point.
India's benchmark stock index fell to its lowest since end-January and the rupee is Asia's worst-performing currency this month, as India became the globe's epicenter of a fresh outbreak.
In February, the central bank said it expects the economy to expand 10.5% in the year that began April 1, after an estimated 7.7% contraction in the previous 12 months, but those numbers seem somewhat speculative at this point given the fresh wave of infections.
Renewed lockdowns will cost the country 1% of gross value added in the April-June quarter and more if replicated by other states, according to estimates by HSBC (-0.24%).
Meanwhile, public finances will be hit by the rise in demand for social safety programs, weaker tax revenues and uncertainty about asset sales, HSBC economist Pranjul Bhandari wrote in a note published Tuesday.
Did you miss us at the World Family Office Forum? Watch it here...
2. Intel Dodges a Bullet But Still Needs a Bigger Gun
Intel (+1.59%) has been riding high of late on enthusiasm by the Biden administration to keep chipmaking with U.S. borders

Lawsuit win a boon for Intel, but the company needs to get its manufacturing processes right if it is to compete against its South Korean and Taiwanese competitors in the contract manufacturing arena
Intel has been riding high of late, as the Biden administration is focused on ensuring that semiconductor manufacturing is kept close to home, to prevent supply disruptions of a strategic asset.
And now the chipmaker has just dodged a bullet after a federal jury in Texas cleared it of claims that it was infringing patents formerly owned by NXP Semiconductors on ways to speed up computers.
Just last month, Intel was told by a different jury to pay VLSI Technology, US$2.18 billion over a different set of patents and has one more trial set to begin in June.
VLSI Technology has no products and its only potential revenue is its litigation.
Intel has announced billions of dollars in spending on new factories and creating a foundry business that is intended to give its South Korean and Taiwanese rivals a run for their money – to make chips for other companies.
Taiwan Semiconductor Manufacturing Company (+0.17%) recently warned that its production capabilities may be affected by geopolitical tensions that would deny it access to manufacturing equipment, potentially throwing a spanner in the works for companies like Nvidia (+1.25%), AMD (+2.95%) and now Apple (+0.29%), which rely on the company to make chips that they design.
Intel's persistence to keep manufacturing inhouse and in America, has long been a drag on its share price, as rivals Nvidia and AMD had outsourced the more capital intensive and low margin work to contract manufacturers in Taiwan and South Korea.
But as geopolitical tensions have risen between China and the U.S., the close proximity of these manufacturing bases to China, and Beijing's ability to put pressure on them, has come into sharp focus, with the Biden administration calling on more chip manufacturing to be based closer to home.
Regardless, chipmaking is an extremely expensive business and Intel has struggled in recent years to get right the complex manufacturing processes for its 7-nanometer chips, which are now over a year behind schedule.
Whereas Samsung Electronics (+0.12%), has not only perfected its 7 nm chips, it is said to be working on chips that will eventually be as small as 3 nm.
Size matters in chipmaking – smaller chips require less power for computing processes and will have applications for everything from smartphones to the Internet-of-Things, enabling smarter and connected devices, from wearable computing to appliance communication.
Although Intel may have the political backing of Washington, investors looking to bet on the firm may need to more closely examine its ability to get over substantial technical hurdles in chipmaking that Intel continues to struggle with.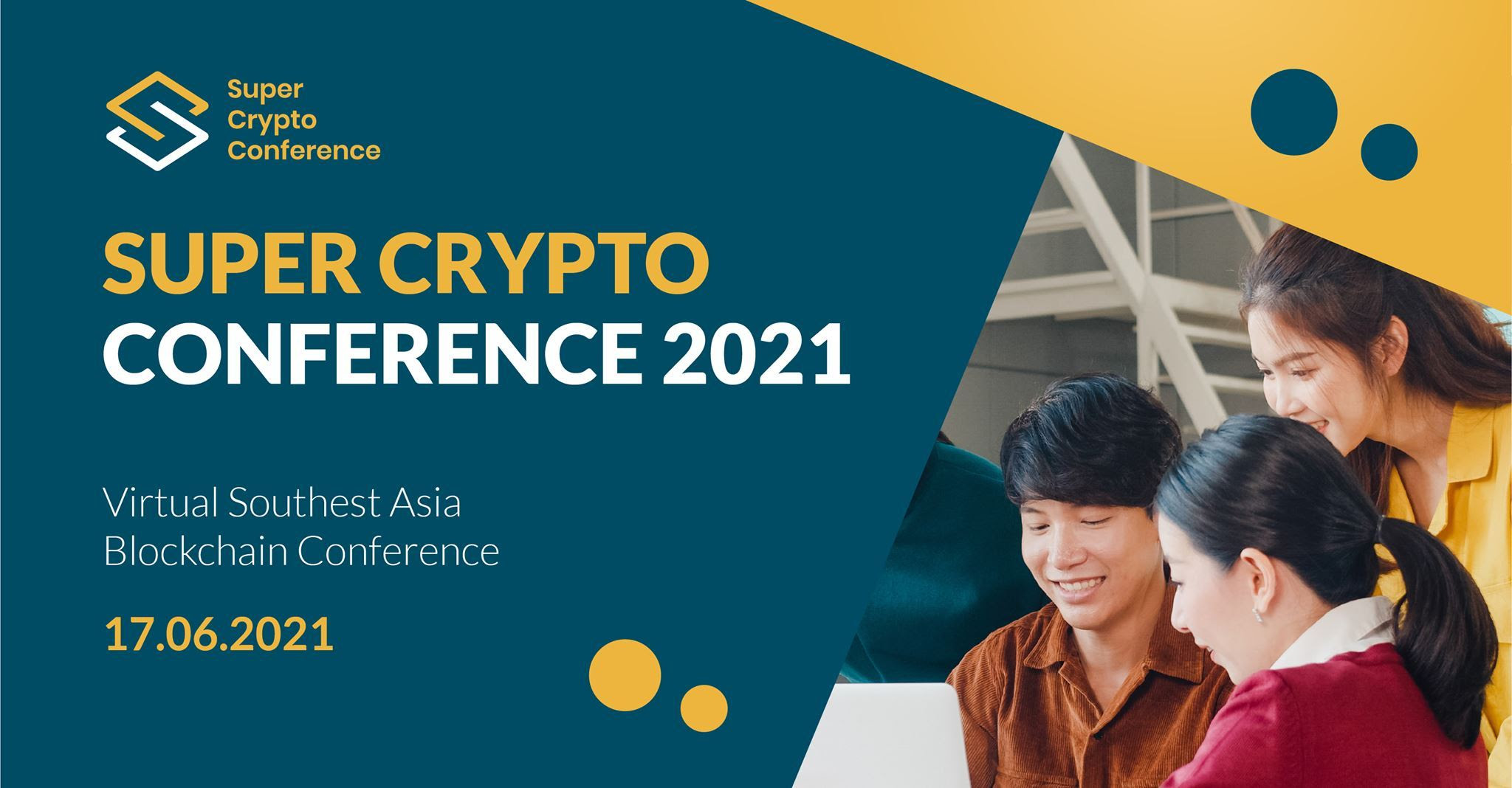 3. Technical Trouble for Bitcoin
Bitcoin unable to clear US$60,000 and recent fall suggests that US$50,000 could be tested in the near term, according to technical indicators
Other cryptocurrencies have been less affected by Bitcoin's most recent slide, suggesting an increasingly sophisticated investor base that is not fixated on a single digital asset
Bitcoin is struggling to shake its weekend handover and technicians (traders who study charts to divine future prices) are suggesting that more weakness may be in store for Bitcoin hodlers.
In a note sent to investors on Wednesday, Tallbacken Capital Advisor's CEO Michael Purves noted that Bitcoin's recent highs weren't confirmed by its relative strength index and that its upward momentum was fading.
According to Purves,
"From purely a technical perspective, the bullish case looks highly challenged here in the near term."
More significantly though, Purves, who has never weighed in on Bitcoin prior to Wednesday's note, indicates that cryptocurrencies have now become too big for Wall Street to ignore.
As more firms allows their (high net worth) customers to dabble in digital assets and more institutional money is tied to its performance, previously reluctant chartists are now lending their expertise to a growing crop of cryptocurrency analysis.
Crucial to more upside for Bitcoin is the need to break back over US$60,000 and soon.
JPMorgan Chase (+0.85%) strategists noted that the last few times they witnessed such negative price action in Bitcoin, buyers returned in time to prevent deeper slumps, but current flows into Bitcoin funds this time appear to be weak and momentum decay seems to be more advanced.
While Bitcoin is still up almost 90% year-to-date, the listing of U.S. cryptocurrency exchange Coinbase Global (-2.97%) has not had the intended effect of rallying Bitcoin higher.
If nothing else, Coinbase Global has struggled off the blocks and Bitcoin's recent price weakness is feeding into the downward trend for the stock as well.
Coinbase Global is well off its listing price of US$380, and even below its last pre-listing trade price of US$350, closing at US$308.95 on Wednesday.
And there are concerns that Coinbase Global may also be overvalued, with its market capitalization implying that it is worth more than Nasdaq (-0.23%) and the Intercontinental Exchange (-0.19%), owner of the New York Stock Exchange.
But betting against Bitcoin, is a tricky business that even Purves concedes is akin to reading tea leaves,
"While upside momentum is clearly looking challenged here, it is inconclusive how much downside risk remains. It is entirely possible that Bitcoin could simply consolidate in a range for some time."
And overall appetite for cryptocurrencies still remains robust, even if Bitcoin's fortunes may have waned, with the world's second largest cryptocurrency Ether, demonstrating remarkable resilience in the face of Bitcoin's slide and a host of other cryptocurrencies retaining their value.
What we may be witnessing is a rotation out of Bitcoin and more speculative exploration into crypto's "next big thing."
What can Digital Assets do for you?
While markets are expected to continue to be volatile, Novum Alpha's quantitative digital asset trading strategies have done well and proved resilient.
Using our proprietary deep learning and machine learning tools that actively filter out signal noise, our market agnostic approach provides one of the most sensible ways to participate in the nascent digital asset sector.
If this is something of interest to you, or if you'd like to know how digital assets can fundamentally improve your portfolio, please feel free to reach out to me by clicking here.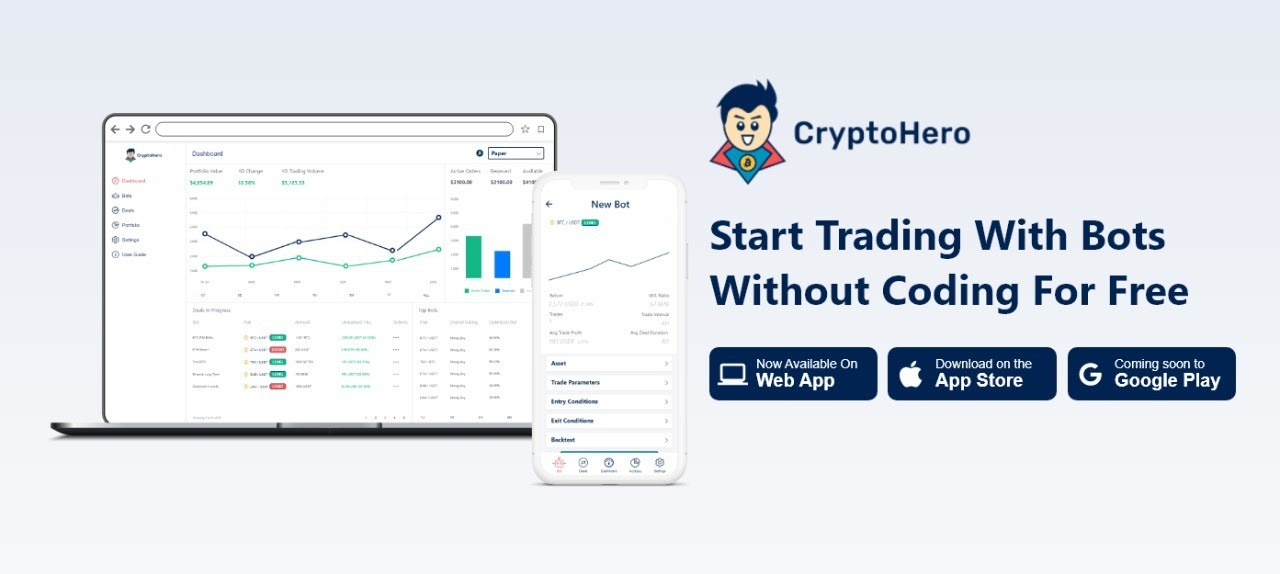 Looking to trade cryptocurrency yourself? Then why not try
CryptoHero
, a member of the Novum Group.
Enjoy some of the high performing algorithms that Novum Alpha uses, absolutely free!
Because you can't be up 24 hours trading cryptocurrency markets, CryptoHero's free bots do the trading for you.
Simple and intuitive for crypto beginners to set up and run, CryptoHero is currently available on the
Web
and
iOS
with an Android version ready in 2021.
Try our one click copy bot settings with the button below and enjoy 1-month Premium Subscription absolutely free!
Apr 22, 2021