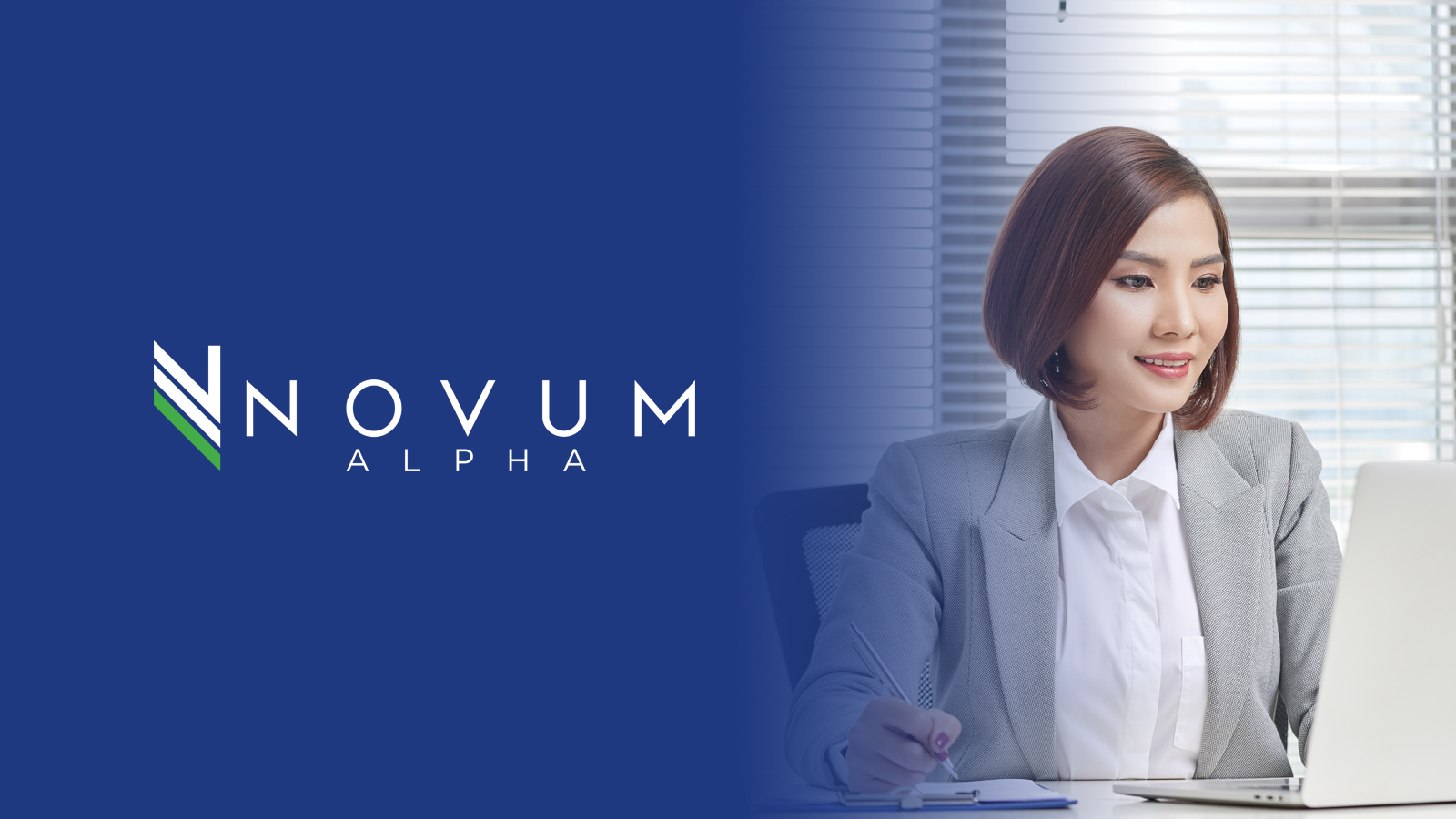 Novum Alpha - Daily Analysis 21 April 2021 (10-Minute Read)
Up four weeks and six of the last seven, U.S. stocks are now doing something they haven't done since March - fall on consecutive days. For the first time in a long time, Wall Street pundits found themselves trying to explain a weak market as Covid-19 cases continue surging around the world.
Waking up to Wednesday and markets are looking like we'd rather stay under the covers.
In brief (TL:DR)
U.S. stocks continued their slide into Tuesday with the S&P 500 (-0.68%), tech-centric Nasdaq Composite (-0.92%) and blue-chip Dow Jones Industrial Average (-0.75%) all lower, as investor jitters set in over rising infections against robust corporate earnings.
Asian stocks tracked a decline in U.S. equities at the open Wednesday as rising virus cases around the world led to renewed concern about their economic impact, overshadowing a batch of solid corporate results.
The U.S. 10-year Treasury yield held at 1.56%, the lowest level in more than five weeks (yields fall when bond prices rise), suggesting a flight to safety.
The dollar stabilized in line with a risk-off sentiment.
Oil retreated with May 2021 contracts for WTI Crude Oil (Nymex) (-0.70%) at US$62.25 on pessimism over a return to normalcy and consumption patterns.
Gold was little changed with Jun 2021 contracts for Gold (Comex) (+0.02%) at US$1,778.80.
Bitcoin (+2.02%)

rose to US$55,790

with inflows to exchanges continuing to lead outflows (inflows suggest that investors are looking to sell Bitcoin in anticipation of falling prices).

In today's issue...
No More Netflix Please
Blackstone Voting to Stay on the Island
Doubling Down on the Digital Yuan
Market Overview
Up four weeks and six of the last seven, U.S. stocks are now doing something they haven't done since March - fall on consecutive days.
For the first time in a long time, Wall Street pundits found themselves trying to explain a weak market as Covid-19 cases continue surging around the world.
Anxiety is swirling that fresh lockdowns could be afoot.
Tension is rising between the U.S. and Russia and already stretched technical indicators are finally giving way.
Of all the signals in the market on Monday and Tuesday, the most tangibly worrisome were selloffs in stocks that had run up most over the past month on the prospects of a broader economic reopening and the return of inflation.
Travel companies bore the brunt of selling. Booking Holdings and Norwegian Cruise Line Holdings . each lost more than 4%, while the JETS airline exchange-traded fund sank 4.1%.
Over in Asia, markets were mainly down with Tokyo's Nikkei 225 (-1.38%), Sydney's ASX 200 (-1.04%) and Seoul's Kospi Index (-1.16%) and and Hong Kong's Hang Seng Index (-1.63%) in the red sharply during the morning trading session.
Did you miss us at the World Family Office Forum? Watch it here...
1. No More Netflix Please
Netflix (-0.88%) has worst quarter subscriber growth in eight years, as slowed production, and reopening economies put pressure on the indispensable streaming service

Stiffer competition and a maturing market may mean that growth opportunities for Netflix may be tapering off
By now, chances are you've watched every drama series and every movie you cared to watch on Netflix and you've been forced to become a foreign film connoisseur – might as well just slap on a beret and put out a bottle of Chablis and complete the look.
With entertainment options outside the box running so thin, it was bound to happen at some stage – Netflix fatigue.
And what's hit our screens hard has hit Netflix's stock even harder as the pandemic, which delivered record growth to the streaming service last year, is now being blamed for its worst quarter in almost a decade.
Netflix added far fewer customers than Wall Street had anticipated in the first three months of 2021, adding 3.98 million subscribers versus the average analyst estimate of 6.29 million and its own internal forecast of 6 million.
The current quarter is not expected to bring any joy either, with Netflix predicting a gain of just 1 million new subscribers, a sliver of the 4.44 million projected by analysts, after warning for months that user growth would slow after customers emerged from their coronavirus cocoons.
But Netflix's problems aren't just on the pandemic front, they're also on the content front.
The pandemic delayed many productions and content has always been produced at a far slower pace than it was being consumed, a perennial concern for Netflix, but one that is now coming into sharp focus.
And as Netflix hoovered up fresh new subscriptions, it also reduced the size of the addressable market, with censorship preventing the streaming service from entering perhaps the most crucial market of all – China.
With a presence in over 190 countries, the years ahead will be hard for Netflix as there are fewer untapped markets, and with competitors nipping at its heels.
From Disney+ to YouTube, there is no shortage of alternatives for Netflix and there are yet services like HBO Max and Peacock which don't yet compete with Netflix in many parts of the world, with these competing offerings cheaper.
And while production has resumed in most parts of the world, this won't help Netflix in a meaningful way until later this year.
Netflix's solution to the slowing growth has been the one they've adopted all along, throw money at the problem and hope that something sticks.
The streaming service plans to spend a whopping US$17 billion in cash on programming this year, up 36% from a year earlier, and is prioritizing investments in shows outside the U.S. where most of its customers live.
Europe continues to be a bright spot for Netflix, with the streaming service adding some 1.81 million customers across the continent.
And with Europe still struggling with the pandemic, subscriber growth in the Old Country should still help Netflix along for some time, but will not be enough to make up for the slowdown in the U.S. and other key markets.
That having been said, Netflix has plenty of cash.
With a net income of US$1.71 billion, Netflix generated a free cash flow of US$692 million over the past quarter, but some of that reflects a slowdown in production with lowered expenditure in those areas.
Balance sheet wise, Netflix is far healthier than it's ever been, no longer needing to raise outside financing to fund its day-to-day operations, the company plans to reduce debt and will buy back up to US$5 billion worth of shares.
The signs seem to suggest that Netflix is an increasingly mature business, meaning that for investors, the years of supernormal growth may be behind it, with analysts likely to examine its financials more closely moving forward.
Netflix may also need to venture outwards into new businesses which are unfamiliar territory for it, including consumer businesses and video games, areas where incumbents and competition won't give it an easy time.
One possibility of course is that Netflix launches its own streaming service for gamers, akin to what's found on YouTube, Twitch and Facebook Gaming.
Did you miss us at the World Family Office Forum? Watch it here...
2. Blackstone Voting to Stay on the Island
Fresh off its recent acquisition of the iconic Sandcrawler office building in a leafy tech-centric office area in Singapore, private equity giant Blackstone Group is looking for more property to scoop up

Singapore is a bright spot for property, with more investors moving into the city state as a springboard to the Southeast Asia region and as geopolitical tensions cast a shadow over places like Hong Kong
The tribe has spoken – property in Singapore is in.
At just over 280 square miles, Singapore is very much a small place.
Coast to coast, it takes just over an hour to drive across the island nation on some of the smoothest and most well-maintained roads in the world.
And it's a pretty drive at that, with more greenery than any other highway in the world, Singapore truly deserves its title as a "Garden City."
Blackstone Group apparently agrees, as it is seeking to invest in more properties in Singapore to capitalize on the rising demand for office space among technology firms expanding in the city-state.
As the geographical and financial heart of Southeast Asia, Singapore is strategically located at the tip of Peninsular Malaysia and a key port of call for ships heading from Europe, Africa and West Asia, to East Asia, North Asia and the western coast of the United States.
Singapore's political stability (current leadership succession notwithstanding) and strong rule of law, well-developed infrastructure and openness to welcoming talent from overseas, have all cemented its status as a truly global city.
Blackstone Group's plans come after the U.S. private equity firm announced that it's purchasing an eight-story building from Lucas Real Estate called the Sandcrawler for US$132 million.
The Sandcrawler is an iconic office building, shaped to resemble the vehicle of the same name from Lucas's Star Wars (now Disney's) franchise.
The move underscores the attraction of Singapore's property assets to foreign investors as the financial hub broadens its appeal for technology firms.
U.S. giants Amazon (-1.11%) and Facebook (+0.14%), as well as Chinese counterparts Alibaba Group (-2.09%) and ByteDance, owner of TikTok, are among companies that are making the city-state a beachhead for Southeast Asia and one of the few places in the world where Chinese and U.S. tech giants can be located within a stone's throw of each other.
More tech and content companies will expand their presence in Singapore over time, with its ability to protect intellectual property as one reason.
Geopolitical tensions elsewhere also make the Singapore a relatively attractive and stable option.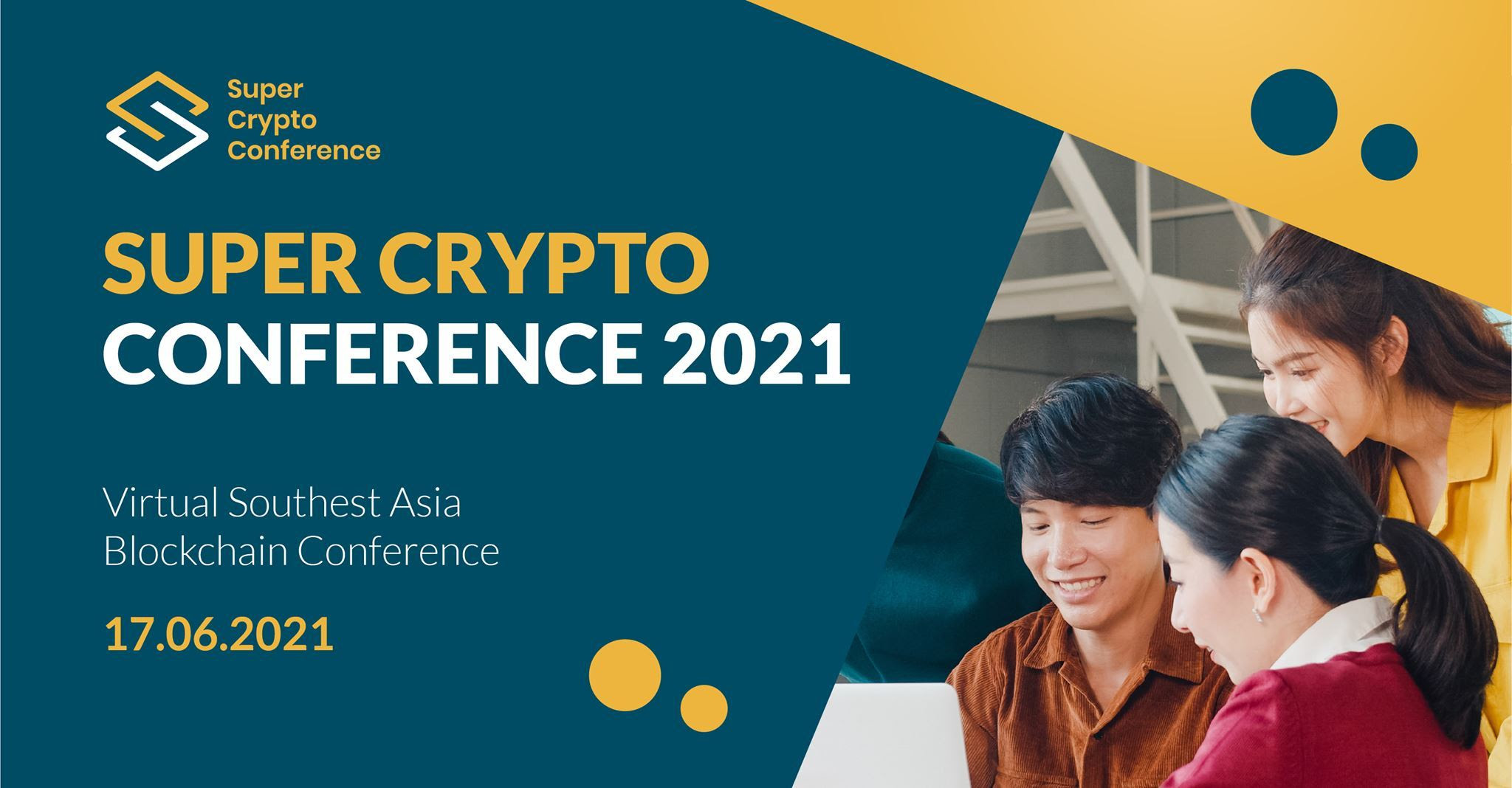 3. Doubling Down on the Digital Yuan
Biden administration surveying the Chinese digital yuan more closely, as a perceived threat to dollar dominance

Despite being the world's second largest economy, the Chinese yuan only represents some 2% of global reserve currency, but a shift would require a serious makeover of China's financial policies and capital controls
The Biden administration is stepping up scrutiny of China's plans for a digital yuan, with some officials concerned the move could kick off a long-term bid to topple the dollar as the world's reserve currency.
The digital yuan, which could see a wider roll out at the 2022 Winter Olympics in Beijing, is also spurring the U.S. to consider creating a digital dollar.
But instead of challenging dollar dominance and neutralizing sanctions, the digital yuan appears more geopolitically significant as leverage over multinational companies and governments that want access to China's 1.4 billion consumers.
Since China has the ability to monitor transactions involving the digital currency, it may be easier to retaliate against anyone who rebuffs Beijing on sensitive issues like Taiwan, Xinjiang and Hong Kong.
While that level of control may boost growth in the world's second-biggest economy, it also risks spooking companies and governments already wary of China's track record on intellectual property rights, economic coercion and rule of law.
The digital yuan would serve as a back-up to Ant Group's Alipay and Tencent's (-1.27%) WeChat Pay, which together make up 98% of the mobile payments market in China.
Last month Mu Changchun, director of the People's Bank of China's Digital Currency Research Institute said the electronic yuan has the "highest level of privacy protection" and the central bank wouldn't directly know the identity of users, but the government could get that information from financial institutions in cases of suspected illegal activity.
Chinese policymakers have also repeatedly emphasized that the digital yuan isn't meant to challenge the dollar, with People's Bank of China Deputy Governor Li Bo saying last weekend the motivation for the e-CNY as being primarily for domestic use.
Then again Beijing has also said that the Lianoning, originally classified as a training ship, was never intended to be run as an aircraft carrier.
The Chinese currency now makes up about 2% of global foreign exchange reserves compared with nearly 60% for the U.S. dollar, and most of Beijing's trade and loans in its ambitious Belt-and-Road Initiative are disbursed in dollars.
Any serious challenge to the dollar's position as the world's reserve currency would also require significant policy changes from China, including lifting capital controls that help the Communist Party keep a lid on sudden outflows that could trigger a financial crisis.
Even if the digital yuan could be transacted more cheaply outside of U.S.-controlled global payment systems, it's unclear if anyone would use it.
China began research on the digital yuan back in 2014, right after the price of Bitcoin surged from US$13.40 to over US$1,000, raising the risk that digital currencies could impact Beijing's control of monetary policy.
Beijing has begun technical testing with Hong Kong for cross-border payments, and is working with Thailand and the United Arab Emirates on real-time foreign exchange settlements.
Authorities are also studying how the digital yuan can be combined with 5G networks (no, they do not cause coronavirus) and the internet of things.
What can Digital Assets do for you?
While markets are expected to continue to be volatile, Novum Alpha's quantitative digital asset trading strategies have done well and proved resilient.
Using our proprietary deep learning and machine learning tools that actively filter out signal noise, our market agnostic approach provides one of the most sensible ways to participate in the nascent digital asset sector.
If this is something of interest to you, or if you'd like to know how digital assets can fundamentally improve your portfolio, please feel free to reach out to me by clicking here.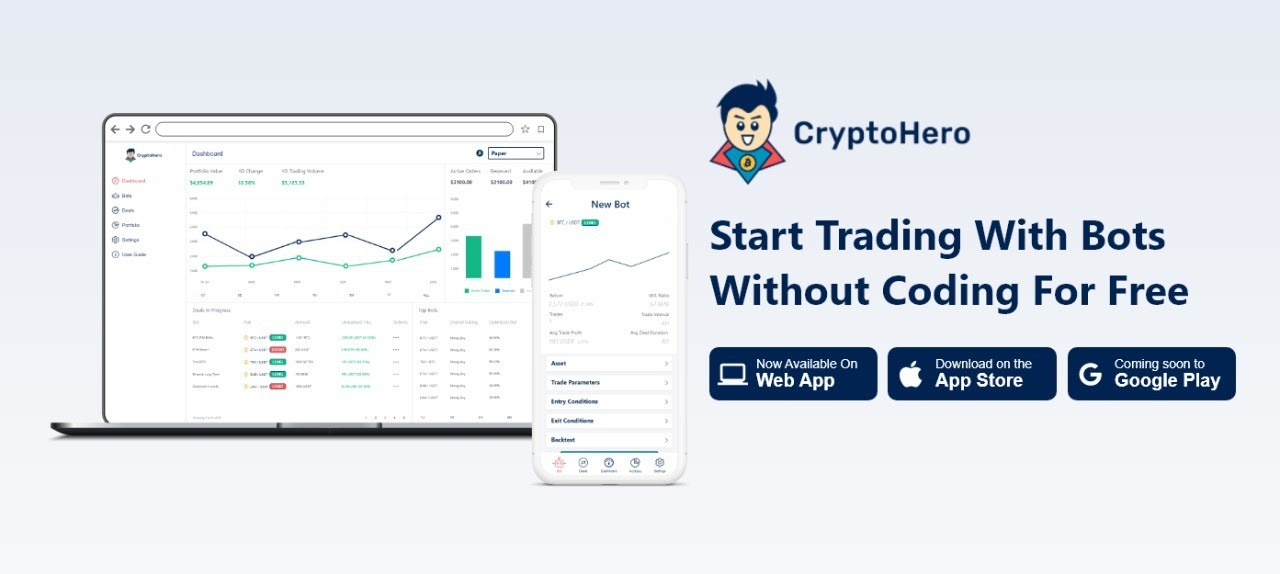 Looking to trade cryptocurrency yourself? Then why not try
CryptoHero
, a member of the Novum Group.
Enjoy some of the high performing algorithms that Novum Alpha uses, absolutely free!
Because you can't be up 24 hours trading cryptocurrency markets, CryptoHero's free bots do the trading for you.
Simple and intuitive for crypto beginners to set up and run, CryptoHero is currently available on the
Web
and
iOS
with an Android version ready in 2021.
Try our one click copy bot settings with the button below and enjoy 1-month Premium Subscription absolutely free!
Apr 21, 2021