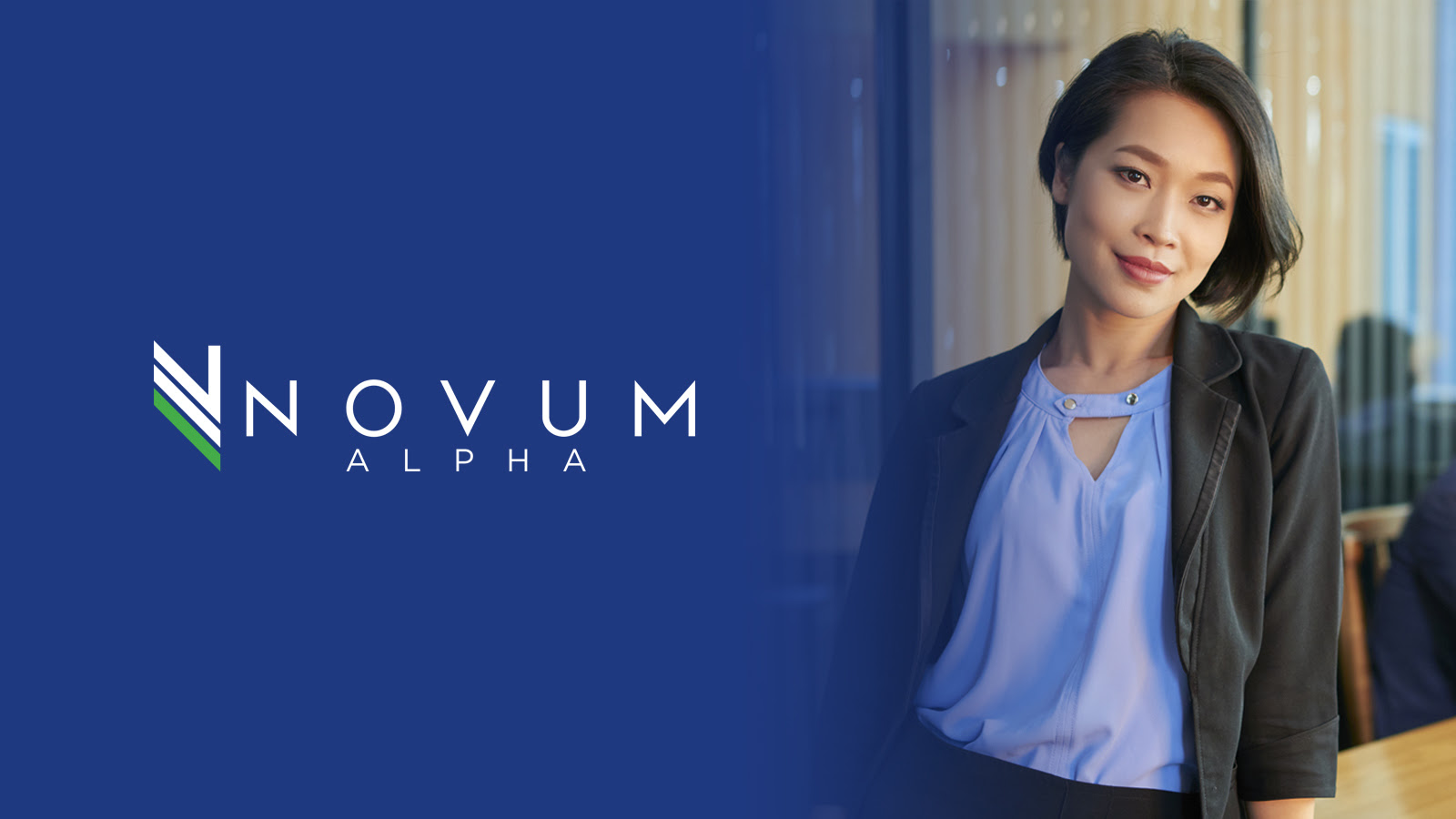 Novum Alpha - Daily Analysis 19 April 2021 (8-Minute Read)
Asian shares climbed and U.S. equity futures pared a drop Monday as the global economic recovery and corporate earnings prospects bolstered sentiment despite rising Covid-19 infections.
A magnificent Monday to you as we kick off another fresh week in the markets.
In brief (TL:DR)
U.S. stocks ended last week higher with the S&P 500 (+0.36%), tech-centric Nasdaq Composite (+0.10%) and blue-chip Dow Jones Industrial Average (+0.48%) all adding to earlier gains and rocking fresh records.
Asian stocks opened mixed Monday after stocks ended the week at all-time highs, with investors focusing on the economic recovery and upcoming earnings.
The U.S. 10-year Treasury fell two basis points to 1.56% (yields fall when bond prices rise).
The dollar steadied from a week of losses.
Oil slipped with May 2021 contracts for WTI Crude Oil (Nymex) (-0.25%) at US$62.97.
Gold fell with Jun 2021 contracts for Gold (Comex) (-0.16%) at US$1,777.30.
Bitcoin (-4.25%)

recovered to US$57,009 after

falling to sudden lows of US$52,000 on April 18 in a timely reminder of how price action often follows hash rate

and with inflows to exchanges leading outflows (inflows suggest that investors are looking to sell Bitcoin in anticipation of falling prices).
In today's issue...
Taiwanese Chipmakers Are the Pawn in Sino-American Chess
SPACs Head East
Abandon All Hope, Bitcoin is Rekkt
Market Overview
Asian shares climbed and U.S. equity futures pared a drop Monday as the global economic recovery and corporate earnings prospects bolstered sentiment despite rising Covid-19 infections.
Over in Asia, markets were mainly up with Tokyo's Nikkei 225 (+0.23%), Seoul's Kospi Index (+0.27%), Sydney's ASX 200 (+0.18%) and Hong Kong's Hang Seng Index (+0.80%) were all higher.
Did you miss us at the World Family Office Forum? Watch it here...
1. Taiwanese Chipmakers Are the Pawn in Sino-American Chess
Taiwan Semiconductor Manufacturing has warned that its chip making operations may be disrupted if trade tensions between the U.S. and China escalate

Companies like Nvidia, Apple and AMD remain the most exposed to chip supply disruptions for their end products
In early spring when automakers saw their production lines seize up because of a shortage of chips, the Biden administration was monitoring the situation closely.
For years, companies like Nvidia and AMD, have been minting money by designing their chips in the U.S., while leaving the capital intensive and low-margin job of manufacturing chips to foundries in Taiwan and South Korea.
Intel, one of the few companies that still manufactures chips in the U.S., was long seen as outdated by insisting on making chips in the U.S. and keeping in house every aspect of the chipmaking process, a move which now seems prescient.
The Biden administration views chipmaking as a strategic industry that ought not to be offshored and has pledged to put more funding into making more chips at home – a move that could strongly favor Intel.
And now Taiwan Semiconductor Manufacturing, the world's largest contract chipmaker, has warned for the first time, that trade tensions between the U.S. and China may disrupt its access to key production equipment, which could hit operations.
TSMC, which makes chips for the likes of Apple and other major global tech companies said in an annual report released on Friday that "ongoing trade tensions or protectionist measures could result in increased prices for, or even unavailability of, key equipment."
Semiconductors have become a key area of rising U.S.-China competition, with chips found in everything from missiles to mobile phones.
And as the Internet-of-Things or IoT becomes more woven into modern life than ever before, chips will be needed for everything from drones to dishwashers.
China has been eager to foster its domestic semiconductor industry, to cut its reliance on foreign technology, particularly from the U.S., at a time when Washington is looking to tighten control on chip-related exports to China, including key equipment needed to make chips.
TSMC has for the most part stayed out of geopolitical tensions by catering to customers from both sides of the Pacific.
But as China becomes increasingly assertive over Taiwan, which Beijing views as a renegade province, there are genuine concerns that sensitive American chip technology may find its way into the hands of the Chinese.
TSMC has already warned that new measures adopted by Beijing to block U.S. sanctions could affect its operations.
Against this backdrop, Intel's decision to pour US$20 billion into two new chipmaking factories in Arizona may be just what the U.S. chipmaking industry needed and just what long-suffering shareholders of Intel may have been waiting years for.
Did you miss us at the World Family Office Forum? Watch it here...
2. SPACs Head East
Many special purpose acquisition companies or SPACs, especially those from Asia, hang in the balance as the U.S. Securities and Exchange Commission tightens the screws on the sector

Asian regulators and exchange operators may take advantage of the opportunity to adopt a more liberal approach to SPACs to entice capital across the Pacific
Just as regulators in the United States are starting to crackdown on the Wild West that has been special purpose acquisition companies or SPACs, stock exchanges in the east are cozying up to the idea of blank check companies.
After a frenzy of listing by SPACs in American markets – 326 have raised over US$101 billion this year alone – that pipeline is now in limbo due to regulatory overhang, including a handful of deals backed by Asian investment firms and tycoons.
Filed over two weeks ago, many Asian SPACs about to launch their public offerings in U.S. markets have yet to do so and are now waiting to see if sentiment, and more importantly appetite, improves.
Like the cops showing up to a raging house party, the U.S. Securities and Exchange Commission put a damper on SPACpetite by issuing fresh guidance that warrants, which are issued to early investors in SPAC deals, might not be considered equity instruments and may instead be liabilities for accounting purposes.
The SEC's change threatens to disrupt filings for blank-check companies because of lack of accounting clarity as issuers will now take longer to get their SPACs approved.
And while Asian SPACs have raised only US$3.1 billion this year, they are the fastest expanding category, with the much anticipated US$40 billion Grab SPAC looming on the horizon.
Grab is a ride-hailing super app that counts many Southeast Asian countries as its key market.
The timing of the SPACtacular demise of SPAC sentiment comes just as many SPACs are at, or nearing, their deadline to find acquisition targets – many have yet to find suitable candidates to acquire.
SPACs work by raising money via an IPO first, and then have a deadline to find acquisition targets, typically two years.
But as SPAC fortunes dim in the U.S., key markets in Asia such as Hong Kong and Singapore are chomping at the bit to get in on some SPACtion.
Both Hong Kong and Singapore stock exchanges are known to be actively exploring the SPAC model in the hopes of adding to liquidity on their bourses, whether the U.S. regulatory action will encourage them to take up the torch remains to be seen.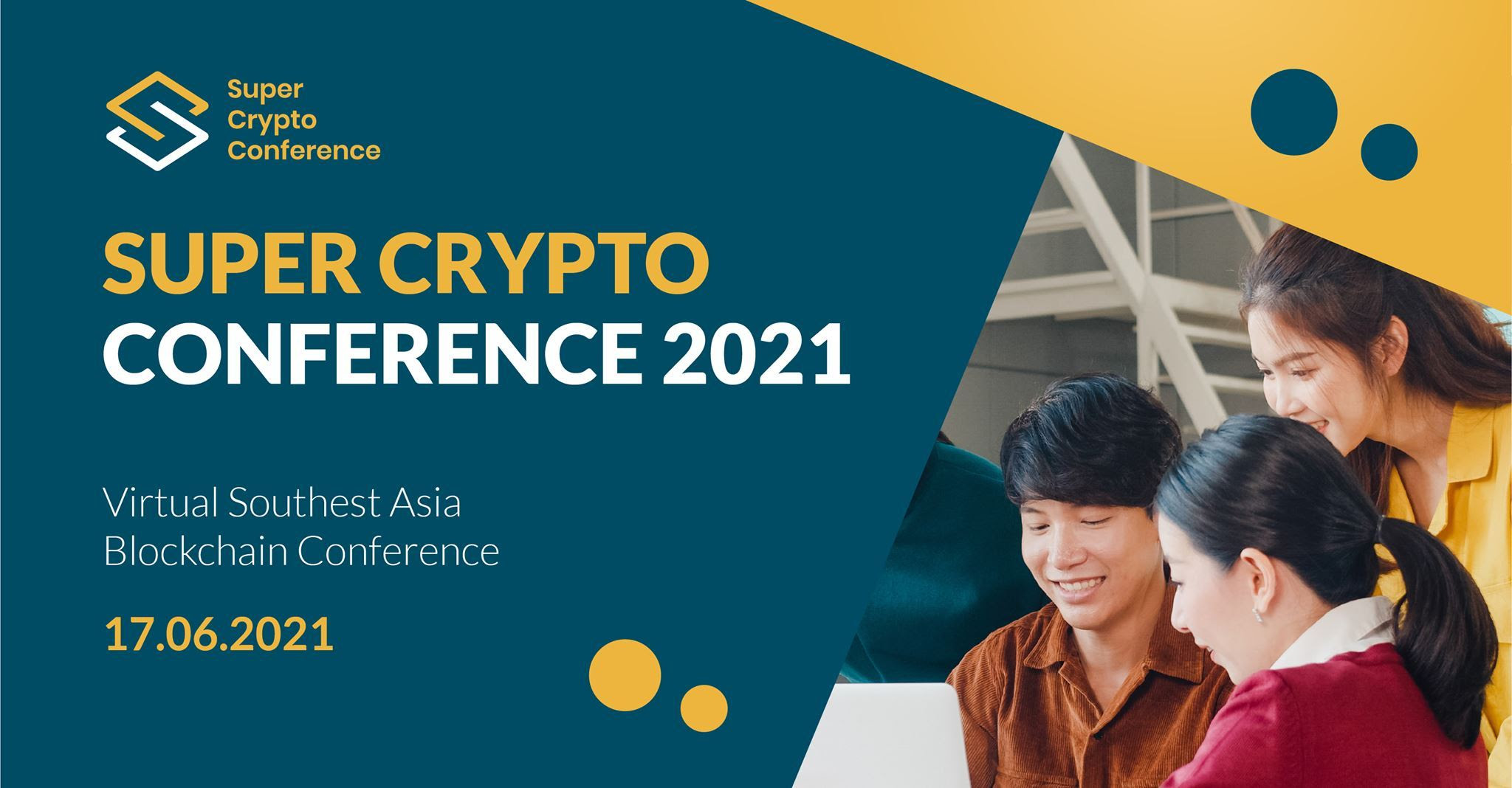 3. Abandon All Hope, Bitcoin is Rekkt
Bitcoin dives sharply on thin volumes in weekend trading but correction is nowhere close to the bigger swings experienced in the past

Crash for Bitcoin may have been due to alleged regulatory action against financial institutions using cryptocurrencies for money laundering, as well as possible run-up in Dogecoin into the weekend being seen as a sign of a bubble
Barely days after reaching a fresh all-time-high, Bitcoin came crashing down over the weekend, falling by as much as 15% at one point before paring losses.
As mentioned before, weekends are when Bitcoin is most susceptible to large swings in price given thinner trading volumes and with most institutional traders not at their desks.
Some online reports have attributed the plunge in Bitcoin and Ether to speculation that the U.S. Treasury department may crack down on money laundering that's been conducted through cryptocurrencies.
And while Bitcoin hit close to US$65,000 ahead of the direct listing of Coinbase Global on Nasdaq Wednesday, both Bitcoin and Coinbase Global struggled towards the end of the week.
The plunge in Bitcoin lured bargain hunters however and Bitcoin quickly recovered some of its losses, but is still well off its most recent high.
For technicians, US$60,000 continues to be a strong level of resistance for Bitcoin as is US$65,000 and according to a Singapore-based Bitcoin trader,
"I'm ideologically aligned to Bitcoin, but at US$60,000, I'm a seller."
Some have also attributed the crash in Bitcoin to the relentless rise of Dogecoin.
Created as a joke which has been boosted by the likes of Elon Musk and Mark Cuban, Dogecoin rallied over 110% last Friday before crashing the next day – prompting some to speculate that the joke has been taken too far and dragging other cryptocurrencies down with it.
Seasoned cryptocurrency traders however point to the fact that volatility, particularly weekend volatility, is par for the course.
Moves of 20% for Bitcoin are relatively common and since 2011, Bitcoin has had 16 crashes of more than 30%, with four crashes of over 80% – this weekend's crash of Bitcoin hardly registers in the grand scheme of things.
But the crash will also attract more attention because there has been growing mainstream acceptance of cryptocurrencies which had recently spurred Bitcoin's rally to new highs.
Institutional interest has also helped to lower the volatility for Bitcoin, and many have looked to their participation as providing a moderating force for Bitcoin's price.
But this weekend's Bitcoin crash serves as a reminder that no matter how many institutional investors buy into Bitcoin, it still remains at its core a highly speculative and volatile asset.
What can Digital Assets do for you?
While markets are expected to continue to be volatile, Novum Alpha's quantitative digital asset trading strategies have done well and proved resilient.
Using our proprietary deep learning and machine learning tools that actively filter out signal noise, our market agnostic approach provides one of the most sensible ways to participate in the nascent digital asset sector.
If this is something of interest to you, or if you'd like to know how digital assets can fundamentally improve your portfolio, please feel free to reach out to me by clicking here.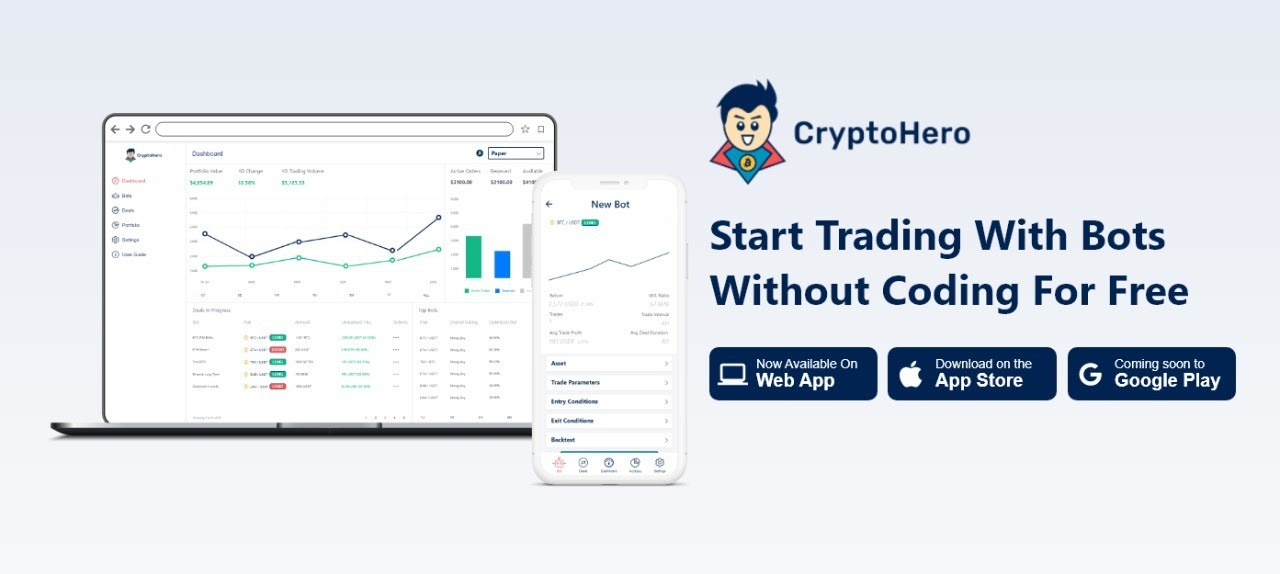 Looking to trade cryptocurrency yourself? Then why not try
CryptoHero
, a member of the Novum Group.
Enjoy some of the high performing algorithms that Novum Alpha uses, absolutely free!
Because you can't be up 24 hours trading cryptocurrency markets, CryptoHero's free bots do the trading for you.
Simple and intuitive for crypto beginners to set up and run, CryptoHero is currently available on the
Web
and
iOS
with an Android version ready in 2021.
Try our one click copy bot settings with the button below and enjoy 1-month Premium Subscription absolutely free!
Apr 19, 2021