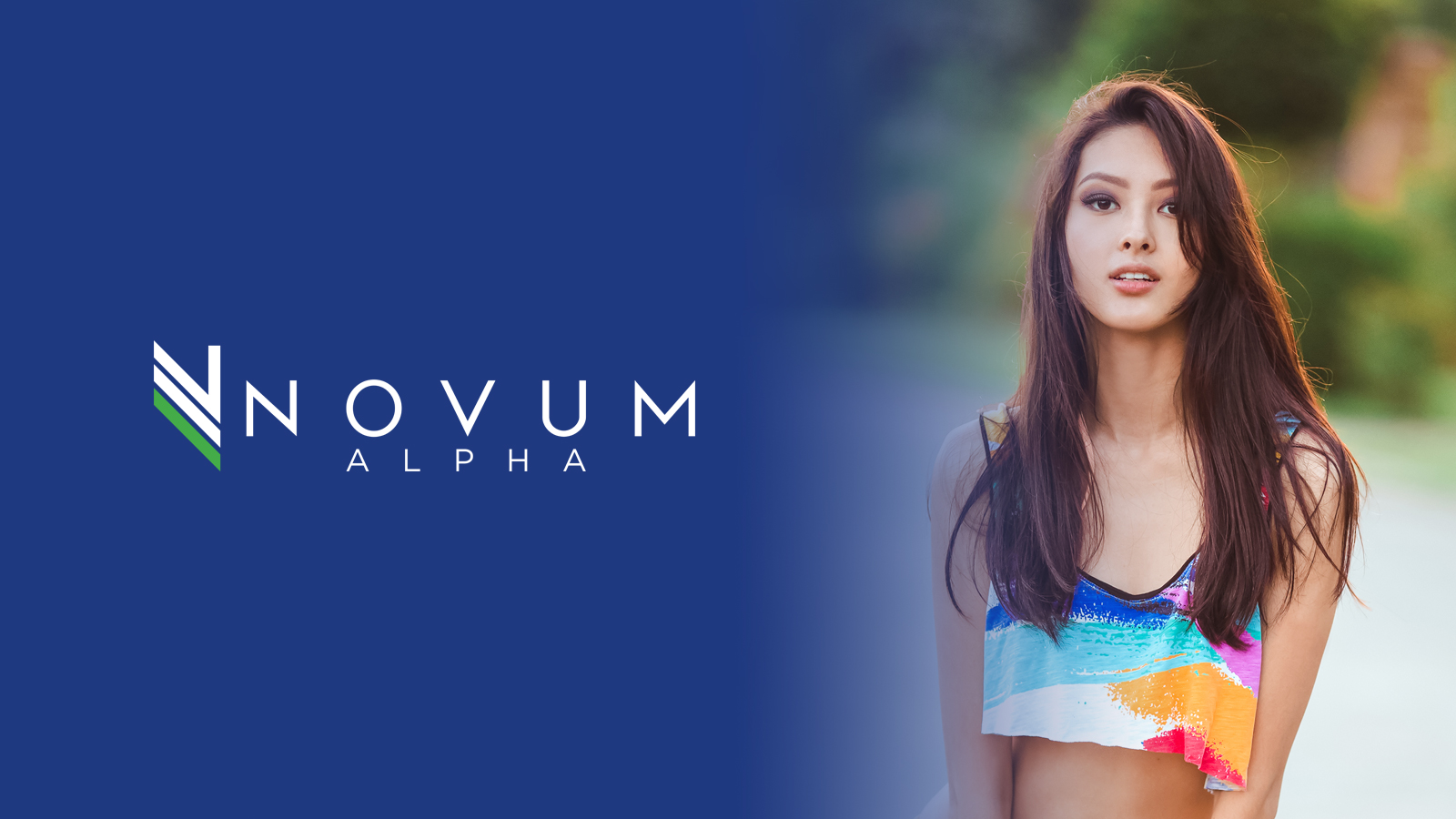 Novum Alpha - Weekend Edition 17-18 April 2021 (8-Minute Read)
Positive economic data out of the world's second largest economy is buoying sentiment as Chinese growth data added to signs of a global economic recovery. 
In brief (TL:DR)
U.S. stocks entered the weekend full of good cheer with the S&P 500

(+0.36

%)

,

tech-centric Nasdaq Composite

(+0.10

%)

and

blue-chip Dow Jones Industrial Average

(+0.48

%)

all adding to earlier gains and rocking fresh records.
Asian stocks fluctuated in early trading Friday but ultimately ended the session higher on the back of robust U.S. futures activity.
The U.S. 10-year Treasury yield edged up slightly as stocks rallied to 1.584% (yields rise when bond prices fall).

The dollar slipped.

Oil fell with May 2021 contracts for WTI Crude Oil (Nymex)

(-0.52%)

at US$63.13.

Gold rose with Jun 2021 contracts for Gold (Comex)

(+0.76

%)

at US$1,780.20 on the back of a weaker dollar.

Bitcoin

(+1.50

%)

recovered slightly into the weekend at US$61,667

and with inflows to exchanges leading outflows (inflows suggest that investors are looking to sell Bitcoin in anticipation of falling prices).
Beijing Comes for Its Tech Giants
Getting High on High Yield Bonds
Diving Into Dogecoin
Market Overview
Positive economic data out of the world's second largest economy is buoying sentiment as Chinese growth data added to signs of a global economic recovery.
Despite worsening pandemic conditions in India, Brazil and parts of Europe like Germany, unprecedented fiscal and monetary stimulus appear to have done the job and the major risk for most rich economies remains inflation.
Asian stocks fluctuated in the morning trading session on Friday but ultimately entered the weekend higher with
Tokyo's Nikkei 225
(+0.14
%)
, Seoul's Kospi Index
(+0.13
%)
, Sydney's ASX 200
(+0.07
%)
and
Hong Kong's Hang Seng Index
(+0.61
%)
all finishing higher at the close.
Did you miss us at the World Family Office Forum? Watch it here...
1. Beijing Comes for Its Tech Giants
Beijing's crackdown on Alibaba (-0.17%) is worrying investors that it is part of a wider dragnet to bring Chinese tech companies to heel

Sharp pullback in Chinese tech stocks is excessive as their long term prospects still strong, Beijing may want to exert its authority over its tech herd but is unlikely to break them up or cull them
Internet entrepreneurs in China have always lived under the cloud of potential enforcement action by Beijing.
Whether it's been for the anti-competitive behavior of some of China's internet behemoths, or the substantial clout wielded by super apps such as Tencent's
(+1.28
%)
WeChat, Chinese tech companies have always maintained an uneasy alliance with Beijing.
But now that once celebrated tech giants such as Alibaba have been censured, investors are wondering when the next shoe will drop, and some are not sticking around to find out.
After an historic crackdown on China's biggest tech companies last week, some investors are already voting with their feet.
GAM Investments, BNP Paribas Asset Management and JP Morgan Asset Management are among a growing number of asset managers who see more regulatory tightening in China's clampdown on monopolistic practices, as putting pressure on the country's leading internet stocks over the next few months.
The Hang Seng Tech Index
(+1.05
%)
, where many Chinese tech giants are listed, has already shed a quarter of its value since the rout in Chinese tech stocks began in mid-February.
And the turning point for Beijing was probably last October, when Alibaba founder Jack Ma likened Chinese banks to no more than "pawn shops" and bluntly criticized China for lacking a "financial ecosystem."
Beijing's blowback was swift, and very costly for Ma.
Within weeks, Ant Financial's blockbuster US$35 billion IPO was scuttled as authorities investigated the firm's conduct of regulated financial activities which eventually forced the restructuring of the company and raised capital requirements.
Then Chinese authorities went after Alibaba itself.
And while Beijing may have stopped short of breaking up the ecommerce giant, it did give it a slap on the wrist by way of a US$2.8 billion fine, which suggests that the worse may be over for Alibaba, but made other tech giants nervous.
Beijing has long had a love-hate relationship with its tech giants – feted globally as symbols of China's technological superiority, mandarins have also fretted over their lack of control over the lumbering digital behemoths that the Great Firewall of China has helped to foster.
But the selloff in Chinese tech firms may be excessive – in Hong Kong, Alibaba shares have fallen 23% from last October's peak, food delivery firm Meituan
(+1.90
%)
is down 36% and Tencent Holdings, owner of WeChat has lost 18% from its most recent high on the back of regulatory probes.
The thing about China is that understanding the Chinese Communist Party is an integral part of understanding its markets.
Sure, stocks may take a temporary beating because the sheriff is in town – but Beijing also has an easier job policing a handful of giants rather than many small companies.
And it's for this reason that Chinese tech companies have all pledged to co-operate with authorities, play ball and over-compensate on getting Beijing's blessings before making any major moves.
Ultimately the crackdown by Chinese authorities is more about patronage and exercising authority over a sector that had grown increasingly confident of itself and assertive – but that does little to dampen Chinese tech's sector prospects and profitability.
Beijing will bash a couple of heads in and maybe slap some wrists, but Chinese tech giants will continue to remain that – giants – and for investors looking to load up on the next phase of Chinese growth, that should be all that matters.
Did you miss us at the World Family Office Forum? Watch it here...
2. Getting High on High Yield Bonds
Ferrari (+0.95%) suggests that it is open to embracing electrification

Challenge for supercar maker is preserving its DNA and what makes it special when an era of electrification actually brings greater democratization in terms of vehicle performance
"Neither a borrower nor a lender be,
For loan oft loses both itself and friend,
And borrowing dulls the edge of husbandry."
-
Hamlet, Act 1, Scene 3, Lines 75-77
But then Shakespeare's Polonius never lived in our current age, because there's never been a better time to be a borrower or a lender.
Owning the debt of the riskiest U.S. and European companies has never been this good, with positive returns so far this year for fixed income investors, a rare bright spot in the vast universe of publicly traded debt.
High yield debt (the riskiest borrowers) has outperformed high quality bonds sold by governments and companies this year a
nd as the prospects of rates rise, existing bonds are less attractive to investors, compared with fresh debt offerings.
The disparity in performance between high and low-quality debt may appear strange especially since the overall rise in bond yields this year would be expected to hit shaky companies more.
But one explanation is an abundance of liquidity.
As corporate default risk abates, debt sold by so-called "junk-rated" companies with lower quality balance sheets, rallies sharply.
With so much excess liquidity, the prospect of offloading high-yield debt, especially when default risks are low, mean that investors are treating junk bonds as if they were the equivalent of highly rated debt securities.
Last week, Fitch Ratings forecast a decline in the expected rate of speculative-rated company defaults this year to 2% - great odds even for the non-gambling investor.
And with low risk of default comes demand for the higher fixed rates of borrowing paid by lower quality companies which suddenly look attractive compared with the relatively meager offerings of gilt-quality rated bonds.
3. Diving Into Dogecoin
Dogecoin rallies on the back of a surge in altcoins

General surge in altcoins reminiscent of the dotcom era where many projects failed but the handful of successful companies became behemoths in their own right
All the world's a meme and Dogecoin is its cryptocurrency.
A digital token created as a joke has been boosted by the likes of Elon Musk and Mark Cuban to rally over 110% going into the weekend, reaching a market cap of US$45 billion and up 18,000% from a year ago when it was trading for US$0.002.
Demand for the meme coin was so brisk that for a moment, investors trying to trade it on zero-fee trading app Robinhood, crashed the site.
The rally in Dogecoin is part of a broader ascent in so-called "altcoins" a term for cryptocurrencies outside of Bitcoin.
But while Bitcoin and even Ethereum have established use cases, altcoins like Dogecoin remain firmly on the speculative fringe, raising concerns that an unsustainable bubble is being inflated in cryptocurrencies which now command a market cap of over US$2.25 trillion.
Created as a joke by software engineers Billy Markus and Jackson Palmer in 2013, the Shiba-Inu themed Dogecoin rallied hard earlier this year when Tesla (+0.13%) CEO Elon Musk posted a photo of a faux magazine "Dogue" featuring a dog in a red sweater.
Joke or not, altcoins have risen to a level where they're no longer easy to ignore.
The total market cap of all cryptocurrencies currently exceeds US$2.25 trillion, over half of which are altcoins.
And as the Dogecoins of the cryptocurrency world have rallied, so has Bitcoin's dominance declined, which has fallen by over 28% since the beginning of the year.
But Dogecoin is hardly the only altcoin generating buzz, with Cardano and Polkadot, both in the top ten cryptocurrencies by market cap, surging over the past week.
Cardano and Polkadot are not new (nor is Dogecoin for that matter) and unlike Ethereum, have few users even though development around them has been growing.
As Bitcoin's upside starts to taper off with greater trading volumes, speculative activity has spilled over bigly into the altcoins, many which have been around for years, but have little to show for it.
Outside of Ethereum, the vast majority of altcoins which seek to provide alternative use cases to Bitcoin's store of value narrative have had patchy track records, with limited protocol or app development.
Altcoins linked to decentralized finance however, especially those working off Ethereum or Binance Smart Chain, have been growing the most rapidly and are likely to be the focus in the immediate term.
What can Digital Assets do for you?
While markets are expected to continue to be volatile, Novum Alpha's quantitative digital asset trading strategies have done well and proved resilient.
Using our proprietary deep learning and machine learning tools that actively filter out signal noise, our market agnostic approach provides one of the most sensible ways to participate in the nascent digital asset sector.
If this is something of interest to you, or if you'd like to know how digital assets can fundamentally improve your portfolio, please feel free to reach out to me by clicking

here

.
Looking to trade cryptocurrency yourself? Then why not try CryptoHero, a member of the Novum Group.
Enjoy some of the high performing algorithms that Novum Alpha uses, absolutely free!
Because you can't be up 24 hours trading cryptocurrency markets, CryptoHero's free bots do the trading for you.
Simple and intuitive for crypto beginners to set up and run, CryptoHero is currently available on the Web and iOS with an Android version ready in 2021.
Try our one click copy bot settings with the button below and enjoy 1-month Premium Subscription absolutely free!
Apr 17, 2021