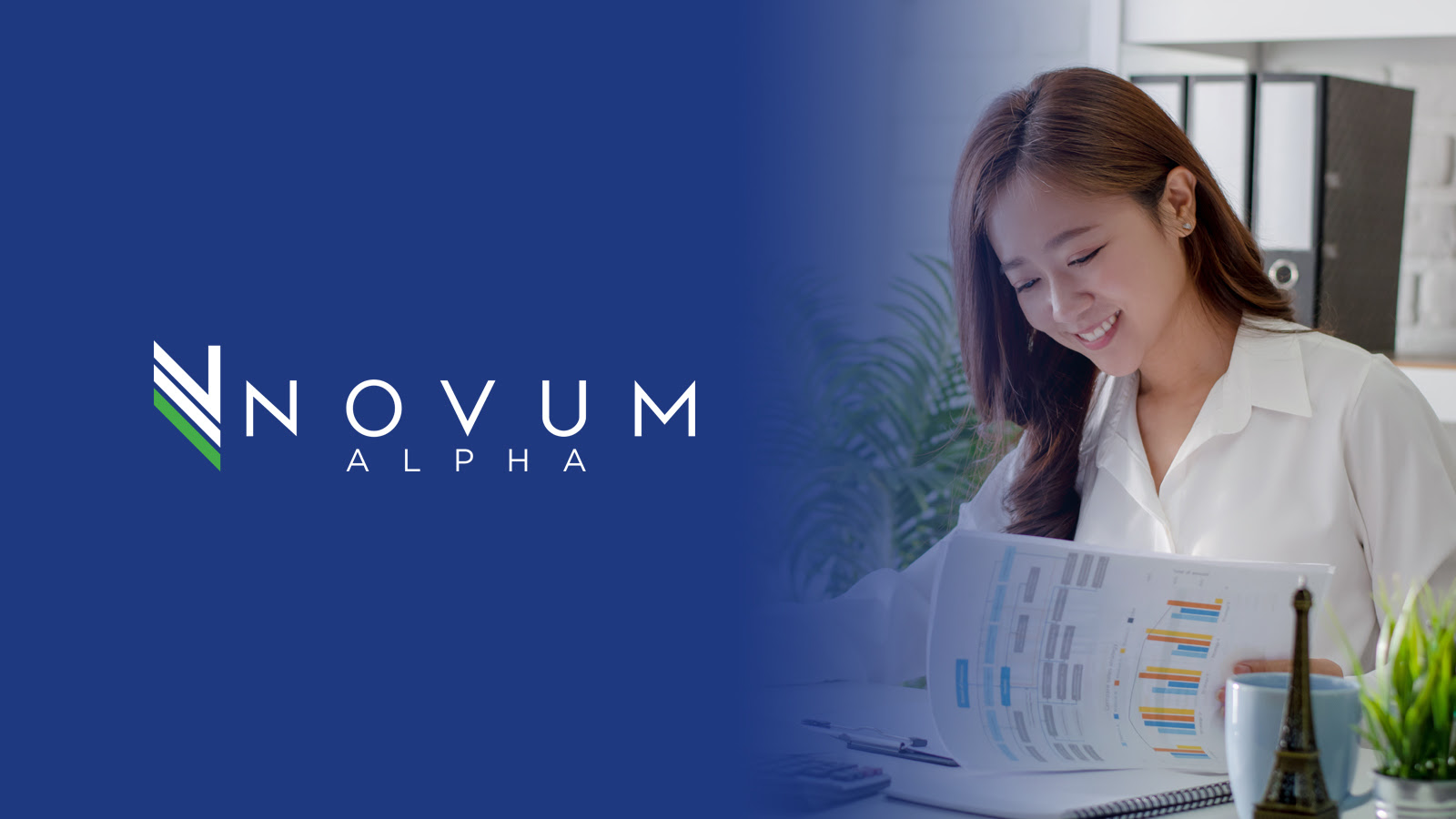 Novum Alpha - Daily Analysis 16 April 2021 (8-Minute Read)
Asian stocks fluctuated in the morning trading session on Friday with Tokyo's Nikkei 225 (+0.28%), the only index in the green, while Seoul's Kospi Index (-0.04%), Sydney's ASX 200 (-0.11%) higher while Hong Kong's Hang Seng Index (-0.37%) were all down slightly as traders sought to find their footing.
A fabulous Friday to you as stocks staged a strong rebound amidst robust economic data and encouraging employment numbers out of the U.S.
In brief (TL:DR)
U.S. stocks rebounded sharply with the S&P 500 (+1.11%), tech-centric Nasdaq Composite (+1.31%) and blue-chip Dow Jones Industrial Average (+0.90%) rallying on the positive economic data out of the U.S.
Asian stocks fluctuated in early trade Friday after surprisingly robust economic data helped propel U.S. indices to fresh records.
The U.S. 10-year Treasury yield slipped to 1.56% as appetite for fixed income rose alongside stocks (yields fall when bond prices rise).
The dollar was steady after a streak of declines.
Oil slipped slightly with May 2021 contracts for WTI Crude Oil (Nymex) (-0.32%) at US$63.26 and despite positive economic data.
Gold rose with Jun 2021 contracts for Gold (Comex) (+0.10%) at US$1,765.00 as traders bet on improving economic data fueling real inflation.
Bitcoin (+0.55%)

rose to US$63,435

with outflows from exchanges still continuing to lead inflows and even as cryptocurrency exchange Coinbase's listing struggles (outflows suggest that investors are looking to hold Bitcoin in anticipation of rising prices).
In today's issue...
Retail Traders Are Back - Did They Ever Leave?
Could the next Fast Ferrari be Fueled by Electricity?
What are you really buying with Coinbase?
Market Overview
Asian stocks fluctuated in the morning trading session on Friday with Tokyo's Nikkei 225 (+0.28%), the only index in the green, while Seoul's Kospi Index (-0.04%), Sydney's ASX 200 (-0.11%) higher while Hong Kong's Hang Seng Index (-0.37%) were all down slightly as traders sought to find their footing.
All eyes will be on Chinese economic data due to be released later today, with the world's second-largest economy expected to report its highest quarterly growth since records first started being kept three decades ago.
Investors in Asia are giving reason to pause even as U.S. equities reached fresh all-time-highs amid a rebound in global growth and confidence in continued central bank dovishness with upbeat corporate earnings reports.
Yet the pandemic is not far from the consciousness, with the situation in Brazil growing increasingly dire and at risk of sending the country into a national health crisis, even as vaccines are being rolled out in earnest.
Elsewhere, news that millions of vaccine does remain unused in the U.S. as some hold out against vaccination is cause for concern.
Did you miss us at the World Family Office Forum? Watch it here...
1. Retail Traders Are Back - Did They Ever Leave?
Fresh research suggests that retail investors are returning to the stock market in numbers

Bullish call options activity is picking up off recent lows with much of that activity happening from retail traders
Guess who's back?
Back again.
Retail's back.
Tell a friend.
Guess who's back, guess who's back,
guess who's back, guess who's back.
(Rapped to the tune of Eminem's "Without Me" off the album The Eminem Show)
Even with stock indices hitting record highs almost every other day (yawn), a fresh report from JPMorgan Chase (+0.63%) suggests that retail investors are jumping right back into the fray.
Strategists from JPMorgan Chase noted that the year-long bull market in equities and options is showing signs of coming alive again, with retail traders ratcheting up their wagers, and bullish call options activity picking up from recent lows.
With an estimated 1 in 5 trades attributable to retail flows, JPMorgan Chase data is testament to the resilient appetite for risk among this stalwart group of investors, who despite acknowledging in a recent E*Trade Financial survey that markets may be in a bubble, somehow still don't want to miss it.
Robust economic data and better-than-expected corporate earnings are also continuing to push stocks to fresh highs and retail traders are flocking to their pandemic favorites like tech shares, with Invesco QQQ Trust (+1.52%), an ETF tracking the Nasdaq 100, sucking in US$70 million last week alone.
The ProShares UltraPro QQQ ETF (-0.12%), a levered bet that pays investors three times the return of the tech-heavy Nasdaq 100 inhaled over double its less levered brother, with US$160 million flowing in last week.
And the list of retail-favored stocks reads like a who's who of the pandemic, including stalwarts like Apple (+1.87%) and chipmaker Nvidia (+5.63%), but also bets on Boeing (-0.52%) and United Airlines (-1.41%), are expected to rebound as the U.S. reopens.
But perhaps more so than economic data, it's the unprecedented flood of cash, the limited options for where to spend it, that could be driving retail investors to continue pouring money in the market.
Employment in the U.S. has picked up and for the millions of Americans who were minimally affected by the pandemic, their bank accounts are sloshing with cash, ripe for pouring into the markets.
Travel restrictions have also meant that holidays taken stateside, which are cheaper, leave more money on the table for investing and ultimately there is still the adrenaline rush from knowing that you can trade and make money.
Did you miss us at the World Family Office Forum? Watch it here...
2. Could the next Fast Ferrari be Fueled by Electricity?
Ferrari

(+0.95%)

suggests that it is open to embracing electrification

Challenge for supercar maker is preserving its DNA and what makes it special when an era of electrification actually brings greater democratization in terms of vehicle performance
There's a reason that a prancing horse adorns the hood of every Ferrari that leaves the factory at Maranello, Italy – it's an homage to the previous era's technology, where a prancing colt was the fastest means of transport.
So, could the image of a combustion engine one day adorn the bonnet of your next Ferrari?
Possibly, if Ferrari Chairman John Elkann has anything to say about it.
The Italian manufacturer of supercars announced yesterday at its annual general meeting that it plans to unveil the first battery-powered Ferrari by 2025 (and no, it's not the kind that your nephew potters around in the backyard with).
Speaking at Ferrari's annual general meeting yesterday, Elkann's comments suggest that views on electrification at the storied supercar maker have evolved, since Louis Camilleri resigned as CEO last year.
Even as rival Lamborghini embraced electrification (thanks in no small part to parent Volkswagen (+1.77%)), Camilleri expressed doubts throughout his tenure that Ferrari would ditch combustion engines.
Speaking with analysts last year before his resignation, Camilleri said he didn't ever see Ferrari shifting to 100% electric vehicles and ruled out the company reaching 50% in his lifetime.
But while Ferrari has plenty of experience churning out mechanical horses and stuffing them into some of the most beautifully sculpted body shells, it has almost zero when it comes to electrification of its famed supercars.
To start with – there's the engine and exhaust note – the idea of having to manufacture Ferrari's signature sound using speakers (something that rival McLaren does) could offend the diehard Tifosi.
And unlike combustion engines, where engineering prowess contribute significantly to performance increases, electrification is in many ways a democratizing tool when it comes to vehicles – a Tesla Model 3 Performance outpaces a bigger and more expensive Model S 100D from zero to 60 mph by 0.4 seconds.
When the average electric family sedan can churn out near-supercar performance and supercar makers have to take to piping in exhaust and engine notes into the cabin to create the illusion of combustion engines, it's no wonder that Camilleri was reluctant to turn Ferrari fully electric.
Yet burning fossilized dinosaurs was also not a long-term solution for a company that itself was at grave risk of becoming a dinosaur – Ferrari resisted launching an SUV until fairly recently, even while Lamborghini was happily selling its Urus SUV by the truckloads.
And while Lamborghini and McLaren have embraced electrification, Ferrari has been drifting rudderless looking for a CEO.
Elkann, the scion of the Agnelli family told investors yesterday that the search for a new CEO was speeding up, but was undeterred in Ferrari's need to embrace electric vehicles,
"We are continuing to execute our electrification strategy in a highly disciplined way."
"Our interpretation and application of these technologies both in motorsport and in road cars is a huge opportunity to bring the uniqueness and passion of Ferrari to new generations."
3. What are you really buying with Coinbase?
Investors into Coinbase should recognize that the firm's prospects are intimately tied to cryptocurrencies

Exposure to cryptocurrencies via Coinbase is inefficient, but may be suited to investors who want to avoid the inelegance of handling the underlying digital assets themselves
It's one thing to list a company when it's riding high off a single trend, but imagine riding three trends simultaneously – cryptocurrencies, stock listings and retail trading – and there ought be no reason why your stock shouldn't rocket to the very top.
Yet even as shares of Coinbase (-1.68%), America's largest cryptocurrency exchange, surged past US$429 at its debut riding the trend trifecta, it's since languished below its opening price of US$381 and now trades below its last privately traded secondary market price of US$350.
Even Ark Investment Management's US$246 million purchase of Coinbase stock in three of its funds wasn't enough to sustain a rally, with shares of the cryptocurrency exchange rising by as much as 6.4% before closing down on Thursday at US$322.75.
Despite the eight-year old cryptocurrency exchange entering the public markets when Bitcoin was at its all-time high – it's harder to say which was driving which.
Cryptocurrency prices were already buoyant in the lead up to Coinbase's listing, but the lackluster listing may also have helped to drag them back down as well.
And even though a low-yield environment has left investors clamoring for new listings, Deliveroo Holdings (-3.33%), a food delivery company which saw its shares sink 31% in its London IPO shows that a stock listing is not a guaranteed path to riches.
But given that Coinbase's listing was a direct listing on Nasdaq without the benefit of underwriters or investors holding shares in lock-up, the unsteadiness of the first few days of trading is entirely par for the course.
Investors assessing whether Coinbase is worth a punt should delve deeper into their reasons for buying into the cryptocurrency exchange whose fortunes are inextricably tied to interest in Bitcoin and cryptocurrencies in general.
And therein lies the rub – it's not helpful to judge Coinbase's prospects from the lens of a traditional equivalent such as the Intercontinental Exchange (+1.41%) or Nasdaq (+1.66%).
Because even though the prices of securities listed on a traditional exchange have limited effect on the exchanges' stock price, the price of cryptocurrencies have a significant impact on the stock price of Coinbase.
For instance, when Bitcoin's price goes up, drawing more investors, Coinbase gets more users who make more transactions, and increase the amount of transaction fees that the cryptocurrency exchange collects.
In other words, investors should look at Coinbase as a surrogate bet on cryptocurrencies, and not necessarily on the company itself.
Because Coinbase's valuation is so closely tied with Bitcoin's price, shares in the company afford investors a chance to gain exposure to cryptocurrencies, without the hassle of actually dealing in the underlying assets, albeit a less efficient means to get exposure.
What can Digital Assets do for you?
While markets are expected to continue to be volatile, Novum Alpha's quantitative digital asset trading strategies have done well and proved resilient.
Using our proprietary deep learning and machine learning tools that actively filter out signal noise, our market agnostic approach provides one of the most sensible ways to participate in the nascent digital asset sector.
If this is something of interest to you, or if you'd like to know how digital assets can fundamentally improve your portfolio, please feel free to reach out to me by clicking here.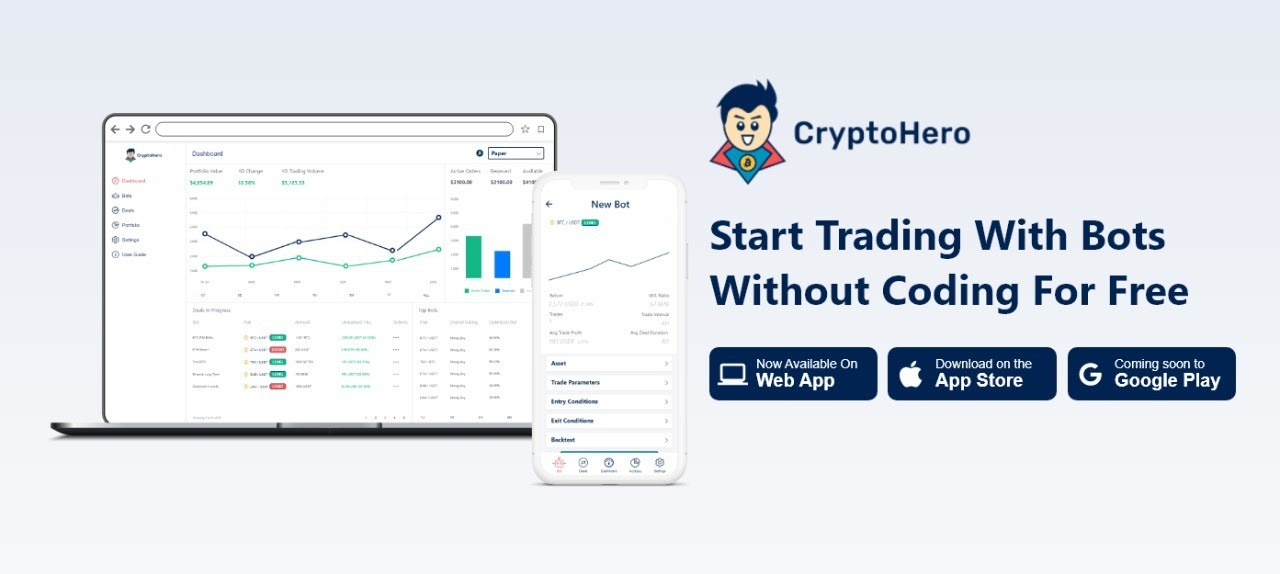 Looking to trade cryptocurrency yourself? Then why not try
CryptoHero
, a member of the Novum Group.
Enjoy some of the high performing algorithms that Novum Alpha uses, absolutely free!
Because you can't be up 24 hours trading cryptocurrency markets, CryptoHero's free bots do the trading for you.
Simple and intuitive for crypto beginners to set up and run, CryptoHero is currently available on the
Web
and
iOS
with an Android version ready in 2021.
Try our one click copy bot settings with the button below and enjoy 1-month Premium Subscription absolutely free!
Apr 16, 2021