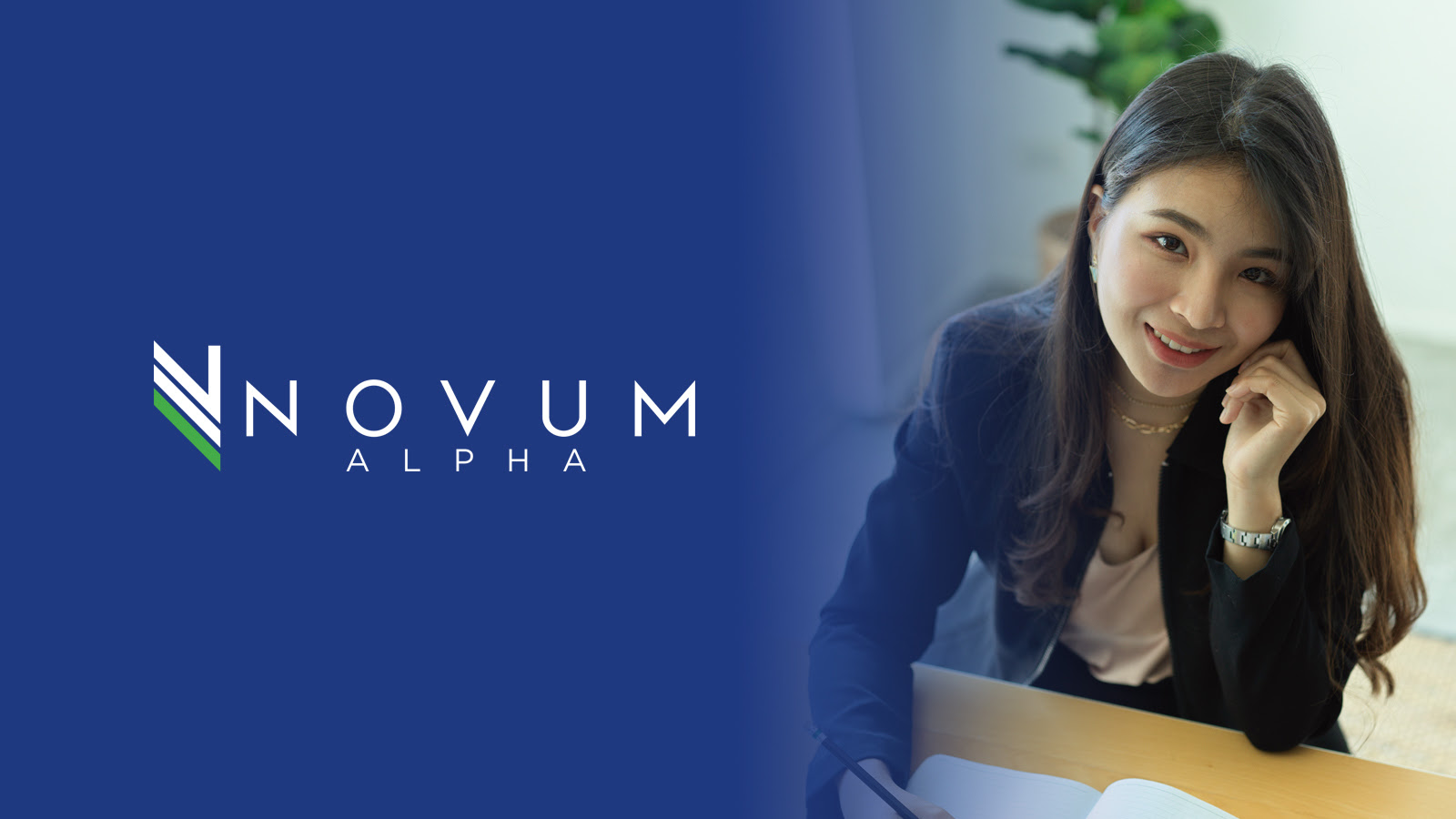 Novum Alpha - Daily Analysis 15 April 2021 (8-Minute Read)
Madcap markets and a blank-check SPAC boom kept bankers busy in the first quarter and saw record quarterly earnings at Goldman Sachs (+2.34%) and JPMorgan Chase (-1.87%).
A terrific Thursday to you as markets start floating back down to earth after hitting fresh new highs.
In brief (TL:DR)
U.S. stocks sank from all-time-highs with the more tech-weighted S&P 500 (-0.41%) and tech-centric Nasdaq Composite (-0.99%) slipping on the poor debut of Coinbase Global (+31.31%) , while economically-sensitive stocks on the blue-chip Dow Jones Industrial Average (+0.16%) were buoyed by value stock plays.
Asian stocks were muted at Thursday's open after U.S. stocks closed off all-time peaks and a drop in cryptocurrency exchange Coinbase Global overshadowed strong bank earnings.
The U.S. 10-year Treasury yield edged up one basis point to 1.64% after slipping in U.S. trade as demand for bonds proved consistent (yields fall when bond prices rise).
The dollar was little changed after three straight days of losses.
Oil slipped with May 2021 contracts for WTI Crude Oil (Nymex) (-0.67%) at US$62.73 after an overnight jump as U.S. stockpiles start shrinking and with more Americans taking to the road than in 2019.
Gold rose with Jun 2021 contracts for Gold (Comex) (+0.10%) at US$1,738.10 in line with a rise in inflation data out of the U.S.
Bitcoin (-0.41%)

fell to US$63,087

after touching a record of US$64,870

with outflows from exchanges still continuing to lead inflows (outflows suggest that investors are looking to hold Bitcoin in anticipation of rising prices).
In today's issue...
When Value & Growth Collide
Grab Hold of That SPAC
Coinbase Charges Ahead Despite Flat Opening
Market Overview
Madcap markets and a blank-check SPAC boom kept bankers busy in the first quarter and saw record quarterly earnings at Goldman Sachs (+2.34%) and JPMorgan Chase (-1.87%).
But the gains at financials weren't enough to offset the drag on sentiment as the direct listing of Coinbase Global, the U.S.'s largest cryptocurrency exchange by volume, fell some 14% from its listing price.
Although pegged at a US$250 (an arbitrary price to allow trading to begin), Coinbase Global still ended the day down at its debut.
That having been said, investors are shrugging off earlier jitters in Asian, with most bourses in teh green in Thursday's morning trading with Tokyo's Nikkei 225 (+0.33%), Seoul's Kospi Index (+0.49%), Sydney's ASX 200 (+0.20%) higher while Hong Kong's Hang Seng Index (-1.18%) was sharply down as Beijing drained excess liquidity from markets.
Did you miss us at the World Family Office Forum? Watch it here...
1. When Value & Growth Collide
Value stocks are rising in value to the point that by some metrics, they have fallen into the "growth" sector

Factor investing is potentially an investor's best tool where stocks of companies are evaluated according to factors and instead of purely distinguishing between just "value" or "growth" metrics
Warren Buffett that high priest of value investing commands a significant following, but the faith of his flock has been tested over much of the past decade, as so-called "value" stocks have limped, frustrating a generation of fund managers who made their reputation eking out equity market bargains.
But a recent rally in cheap (read "value") stocks has those who worship at the temple of value wondering if their come to Jesus moment has finally arrived.
Since last November's coronavirus vaccine breakthroughs, value stocks have benefited from their high sensitivity to economic cycles and are climbing fast and consistently enough to start being classified as growth stocks in their own right.
The marriage of value with growth make for strange bedfellows but could see billions of dollars chasing once-shunned value stocks, rotating from tech and healthcare, to financials, energy, materials and industrials.
Whereas in the past, stocks were fitted into neat static sectors, like utilities or tech, investors are increasingly sorting the stock market by more dynamic financial characteristics known as factors.
And unlike sectors, factors can and often do overlap, with companies dropping in and out of different classifications based on changing market dynamics.
In the past, value investors eyed their growth counterparts suspiciously and then with envy as the decade handed the bulk of the spoils to growth.
But when a value stock climbs high enough, long enough, it soon reaches levels that can no longer justify it being classified as a "value" stock and more as a growth stock.
Growth portfolios are currently dominated by tech highflyers like Tesla (-3.95%), Microsoft (-1.12%) and Apple (-1.79%), but not so long ago, during Microsoft's dark years of stagnation, the company was considered a legacy tech firm and seen as more of a "value" play.
In similar vein, the likes of the tech firms that are topmost in a value portfolio were once upstarts, including Intel (-1.58%), IBM (+1.11%) and Cisco Systems (-0.56%).
Approaching the next period, it's unhelpful to look purely at stocks from a growth / value lens, but with more subtlety, nuance and consideration and that requires a deeper analysis on trends which are durable (e.g. remote work) and those which are not (e.g. reduced travel).
It is through overlaying the prospects of the future with the balance sheets of the past that a better determination of what is value and growth can be made.
Did you miss us at the World Family Office Forum? Watch it here...
2. Grab Hold of That SPAC
Grab's SPAC set to put technology companies in Southeast Asia on the map in a US$40 billion SPAC listing on Nasdaq (-0.31%)

Investors eyeing Grab's SPAC will no doubt be thinking about Sea Ltd (+0.56%) which has risen some 2,000% since its listing in 2018
Even as special purpose acquisition companies or SPACs come under greater regulatory scrutiny, Southeast Asia, which is not particularly known for technology investments, is set to make a SPACtacular wave in a massive US$40 billion deal.
Singapore-based Grab Holdings said on Tuesday that the firm would go public on the Nasdaq by merging with Altimeter Growth (-6.07%), a SPAC at a near US$40 billion valuation that will double the Southeast Asian super app's valuation in just 18 months.
Grab runs a super app in eight Southeast Asian countries, providing services from ride-hailing (which is where it got its start) and food delivery, to online financial services.
A market leader in ride-hailing, it's estimated that Grab has 72% market share in Southeast Asia, as well as around half for online food delivery.
Grab also has gained a quarter of the market in digital wallet payments in the region.
Adjusted net revenue for Grab grew 60% year-on-year in 2020 to a whopping US$1.6 billion.

And even as Grab's ride-hailing business took a beating from the pandemic, its delivery business more than made up for it as consumers in major markets were left stuck at home.
While Grab is far from profitable, losses have shrunk on an EBITDA basis.
Investors eyeing Grab's SPAC may also be looking at the precedent set by Sea Ltd (+0.56%), a Singapore-based game and e-commerce company, whose shares have soared by 2,000% since the end of 2018 and now boasts a market capitalization of some US$119 billion.
A region of over 600 million, with a young and increasingly educated population, many investors clearly see the growth potential for Southeast Asia, and a report by Bain last year suggests that online spending in the region will almost triple to US$300 billion by 2025.
With 40 million new internet users added in the last year alone, the Bain report notes that even more in the region are trying out new online services and Grab will be looking to ride that wave on the back of a SPAC.
3. Coinbase Charges Ahead Despite Flat Opening
Direct listing of Coinbase was always going to be volatile without underwriters to support price
Fourteen percent drop out the gates for a direct listing is par for the course, and more importantly, some IPOs have fared far worse, including Moderna (+6.89%) and Uber Technologies (-2.33%), which suggest that Coinbase may have some game in it yet
It wouldn't be a cryptocurrency exchange if there wasn't at least some volatility in its listing.
As Coinbase Global entered the public markets with a direct listing on Nasdaq yesterday, shares in the company soared, briefly valuing the company at over US$112 billion and well ahead of its traditional counterparts Intercontinental Exchange Group (-0.45%) and Nasdaq itself, before pulling back.
Coinbase shares eventually closed at US$328.28, down some 14% from its US$381 opening price after having earlier climbed to as high as US$429.54.
While some investors may be disappointed at Coinbase's performance out the gates, they should also temper such expectations with the fact that for a direct listing, with no institutional investors or underwriters to support the offering, it's not too bad.
But Coinbase's first day close will also be disappointing for investors who valued the cryptocurrency exchange at US$90 billion in March, the last time shares in the company were traded on the Nasdaq Private Market auction at a price of around US$350 a share.
To be fair, shares of tech companies as well as Bitcoin and Ether came off of all-time-highs yesterday as well, and with both cryptocurrencies making up 56% of Coinbase's trading revenue last year, some of that volatility naturally spilled over into trade in Coinbase's shares.
And while some of Coinbase's investors may not see yesterday's listing as a huge win, the bigger winner may be the exchange it's listed on – Nasdaq, which hosted its first direct listing after beating out the New York Stock Exchange for Coinbase's debut.
Coinbase is the biggest company to take the direct listing route and on balance, while shares may have closed down from the open, given that it wasn't an IPO, is about par for the course.
The coming days for the stock can be expected to be increasingly volatile, with many investors potentially looking at Coinbase somewhat as a proxy for the performance in both Bitcoin and Ether.
What can Digital Assets do for you?
While markets are expected to continue to be volatile, Novum Alpha's quantitative digital asset trading strategies have done well and proved resilient.
Using our proprietary deep learning and machine learning tools that actively filter out signal noise, our market agnostic approach provides one of the most sensible ways to participate in the nascent digital asset sector.
If this is something of interest to you, or if you'd like to know how digital assets can fundamentally improve your portfolio, please feel free to reach out to me by clicking here.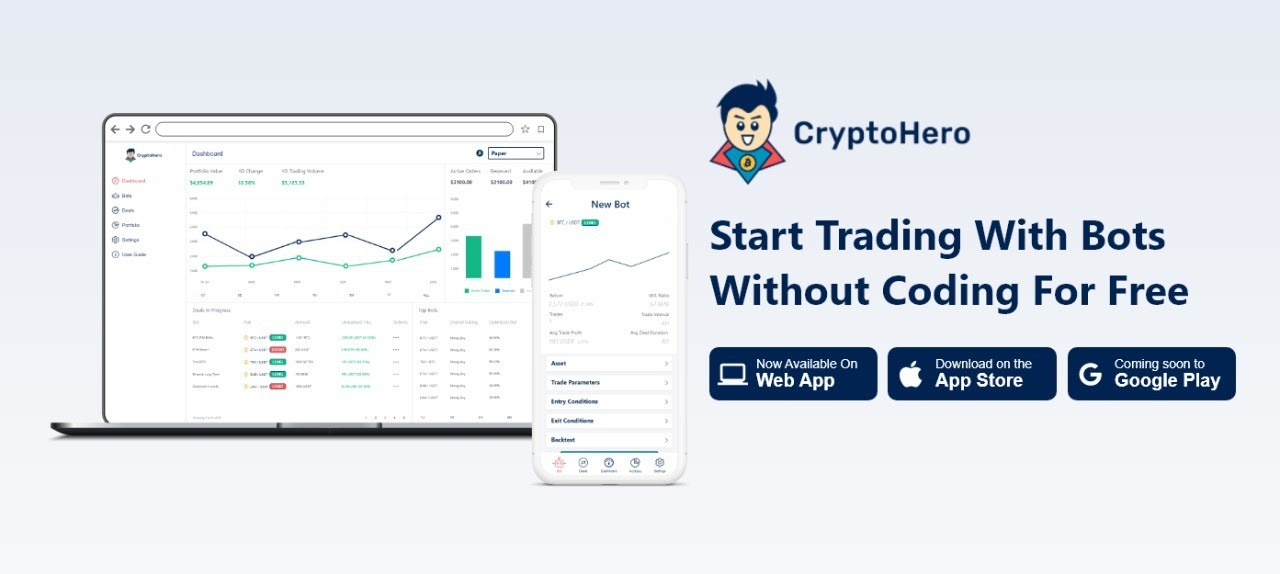 Looking to trade cryptocurrency yourself? Then why not try
CryptoHero
, a member of the Novum Group.
Enjoy some of the high performing algorithms that Novum Alpha uses, absolutely free!
Because you can't be up 24 hours trading cryptocurrency markets, CryptoHero's free bots do the trading for you.
Simple and intuitive for crypto beginners to set up and run, CryptoHero is currently available on the
Web
and
iOS
with an Android version ready in 2021.
Try our one click copy bot settings with the button below and enjoy 1-month Premium Subscription absolutely free!
Apr 15, 2021