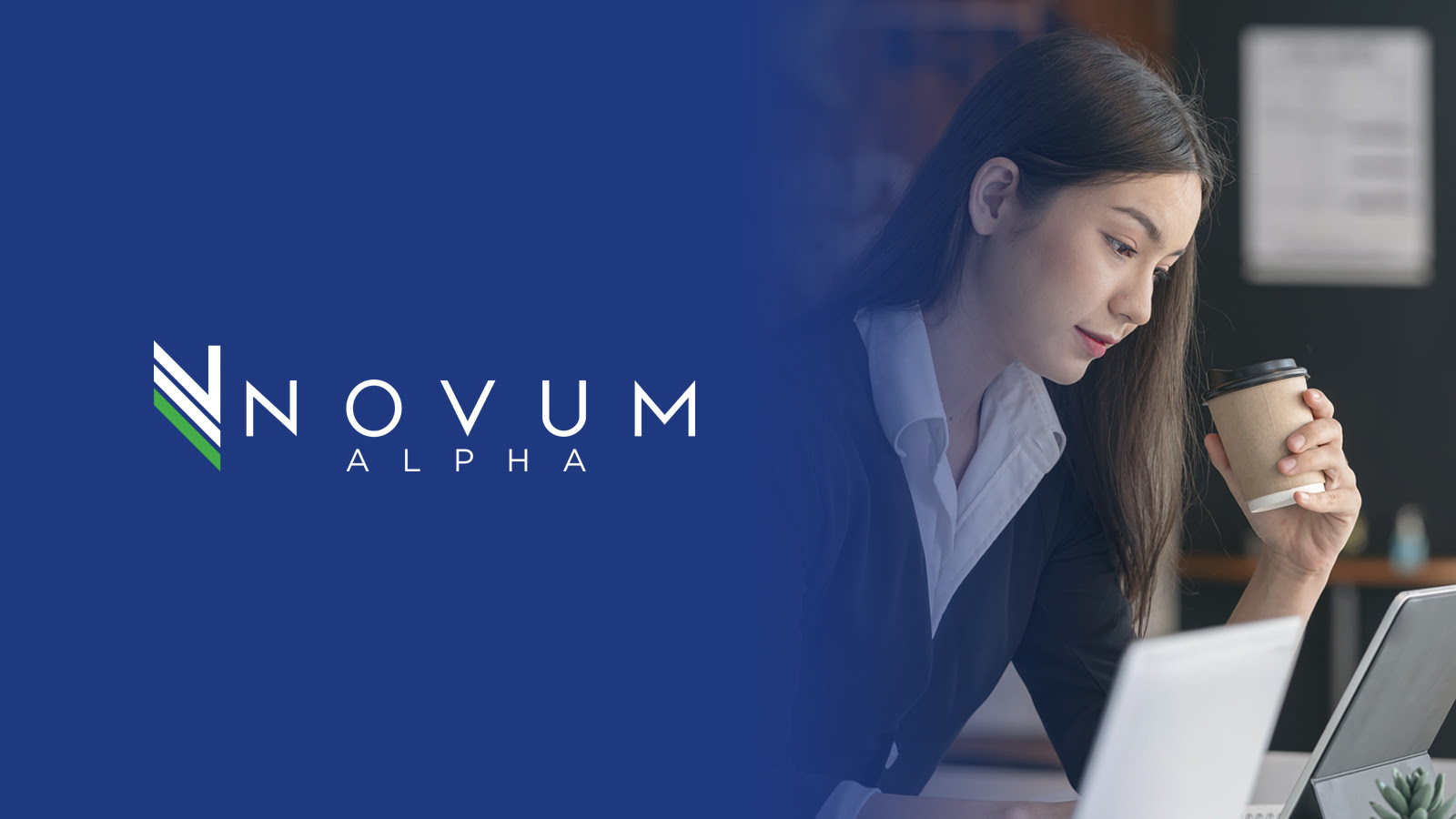 Novum Alpha - Daily Analysis 14 April 2021 (8-Minute Read)
Things are not normal. Sure, this may be the beginning of the end, or the end of the beginning, but in terms of the coronavirus pandemic that has roiled the world, this is certainly not the end.
A wonderful Wednesday to you as investors wander back into pandemic-themed trades.
In brief (TL:DR)
U.S. stocks saw familiar pandemic themed trades take hold with the more tech-weighted S&P 500 (+0.33%) and tech-centric Nasdaq Composite (+1.05%) up strongly, while economically-sensitive stocks on the blue-chip Dow Jones Industrial Average (-0.20%) put a drag on that index.
Asian stocks fluctuated in early trade following gains in U.S. equities and bonds, as investors shrugged off a higher-than-forecast rise in U.S. inflation and grew increasingly concerned over a resurgent pandemic.
The U.S. 10-year Treasury yield was steady at 1.62% after slipping in U.S. trade as investors sought safety in bonds (yields fall when bond prices rise).
The dollar was steady in early Asian trade.
Oil rose with May 2021 contracts for WTI Crude Oil (Nymex) (+0.43%) at US$60.44 on a drop in U.S. stockpiles.
Gold was higher with Jun 2021 contracts for Gold (Comex) (+0.03%) at US$1,748.20 in line with a rise in inflation out of the U.S.
Bitcoin (+4.78%)

rose to US$63,348

ahead of a listing by the largest U.S. cryptocurrency exchange Coinbase

with outflows from exchanges leading inflows (outflows suggest that investors are looking to hold Bitcoin in anticipation of rising prices).
In today's issue...
Tech & Treasury Rise Should be Telling
The Pandemic is Far From Over
Coinbase Listing Price set at US$250
Market Overview
Things are not normal.
Sure, this may be the beginning of the end, or the end of the beginning, but in terms of the coronavirus pandemic that has roiled the world, this is certainly not the end.
And even as vaccinations proceed in earnest, setbacks, which were always to be expected, are starting to show up.
Administration of Johnson & Johnson's (-1.34%) coronavirus vaccine has been halted because of concerns over serious side effects, slowing the pace of vaccinations, and Europe is in danger of being forced to institute a fresh series of lockdowns.
Some healthcare experts are warning that it may all be too little too late - with more virulent strains of the coronavirus challenging existing vaccine efficacy, while a rush to abandon pandemic restrictions provide a fertile ground for a fresh wave of infections.
U.S. tech stocks and Treasuries were the obvious beneficiary from greater concern over a resurgent pandemic and in morning trading on Wednesday in Asia Tokyo's Nikkei 225 (-0.42%), which has been behind in vaccination lagged, while Seoul's Kospi Index (+0.04%), Sydney's ASX 200 (+0.42%) and Hong Kong's Hang Seng Index (+0.15%) were all marginally higher.
Did you miss us at the World Family Office Forum? Watch it here...
1. Tech & Treasury Rise Should be Telling
Spike in tech stocks and U.S. Treasuries should be indicative of concerns over the pandemic outweighing concerns over inflation

Pandemic trading themes could make a comeback, especially as loosening up of restrictions occurs alongside soaring coronavirus case numbers
Given the encouraging pace of vaccinations and the reopening of the economy, surely things on the pandemic front must be getting better?
Yet the recent rise in U.S. tech stocks and Treasuries should be telling – investors are pricing in the fact that things could be getting worse before they get better, and a setback in the vaccine rollout has renewed demand for pandemic winners.
Companies and asset classes that prospered last year as lockdowns unfurled, are now getting an unexpected boost as U.S. agencies called on distributors to cease administration of the Johnson & Johnson coronavirus vaccine temporarily, as it investigated several incidents of severe side effects.
Inflation concerns went on the backburner as U.S. Treasuries headed higher, even as the rise in core prices ought to have added to the recent selloff in government debt.
Instead, investors baulked at the prospect of worsening pandemic conditions, amidst reports that the thus far more effective vaccine – the Pfizer (+0.51%) and BioNTech (+6.68%) vaccine, was less effective against the more recently discovered and virulent strains of the coronavirus.
Typically, inflation erodes the returns from fixed-interest securities, such as government bonds.
But U.S. Federal Reserve officials have argued that any inflation would be temporary, with Fed Chairman Jerome Powell suggesting on Sunday that the U.S. economy is at an "inflection point" and cautioned that any fresh surges in infections could stall the nascent economic recovery.
The Fed has so far maintained its monthly purchase of debt securities, including Treasuries, at around US$120 billion a month, that ought to put a cap on Treasury yields running away (yields rise when bond prices fall).
But with rising infection numbers, and many countries whose healthcare systems are close to their knees as more virulent strains of the coronavirus defeat vaccines, a concerted effort will be needed to bring the pandemic back under control and for the economy to reopen in a meaningful way.
Did you miss us at the World Family Office Forum? Watch it here...
2. The Pandemic is Far From Over
World Health Organization is warning that the pandemic is far from over and complacency could set us up globally for a major setback

Vaccine efficacy is under challenge as new and more virulent coronavirus variants prove to be vaccine-resistant, even as Europe, India and Brazil are coming under increasing pressure from the pandemic
Let's face it, by now, you've probably run out of Netflix (+0.17%) content that you actually want to watch and have moved on to "secondary" choices and can't wait to get back to a more normal life.
And while many parts of the world have opened up, even more are threatening to institute a fresh wave of lockdowns, in part because infections are still very much on the rise.
The World Health Organization or WHO, has warned that the world needs a "reality check" on the state of the pandemic even as countries abandon restrictions despite a month of rising deaths and seven weeks of rising cases globally.
Vaccines are helping, but they are far from a cure-all.
In a news briefing on Monday, Maria van Kerkhove, the WHO's technical lead for coronavirus response said that 4.4 million coronavirus infections had been recorded across the world last week and expressed concern about the global trend.
And van Kerkhove believes that things will get worse because, "confusion, complacency and inconsistency in public health measures" are primary contributors to the rapidly deteriorating situation.
Coronavirus case numbers are soaring despite over 780 million vaccine doses administered and the WHO has warned that while vaccines were a vital and powerful tool, they needed to be used in conjunction with other measures as well.
Part of the problem of course is the belief that with vaccinations, social distancing, mask wearing and personal hygiene measures can be diminished, but the WHO has reiterated that a comprehensive approach is still needed to save lives.
The situation in Europe appears to be particularly disconcerting, with two new studies suggesting that the B.1.1.7. coronavirus variant, first identified in the United Kingdom, is more transmissible.
In Germany, cases are on the rise with healthcare workers "breaking down" and the country's ICU bed occupancy reaching its "peak," according to the director of the German intensive care association, who warned that numbers will still rise even if a fresh lockdown is instituted.
And that's fueling the most recent return to pandemic-themed trades, helping to push down U.S. Treasury yields (yields fall when bond prices rise) and a rally in tech stocks, on bets that the world won't return to normal as soon as hoped for.
3. Coinbase Listing Price set at US$250
Last secondary market traded price for Coinbase was an indicative price of US$350
Expect high levels of volatility for Coinbase on listing, without the traditional underwriters and investor networks to support the price of Coinbase
In a statement on Tuesday, Nasdaq (+1.18%) has set a reference price of US$250 for Coinbase's direct listing, which will start later today Asia time.
Setting a reference price is a requirement for trading in Coinbase's stock, but unlike the share price in a standard IPO, it's not a direct indicator of the company's potential market capitalization – it's just a starting point because one is needed to get things going.
Investors will have a better sense of valuing the largest cryptocurrency exchange by volume in the U.S. when shares actually start trading on Wednesday during U.S. trading hours.
According to Bloomberg News, Coinbase shares last changed hands in early March, which valued the cryptocurrency exchange at approximately US$90 billion, in what was one of the last chances for investors to trade its private stock before the company went public.
That valuation in March was based on US$350 a share, the price the stock was trading at on the Nasdaq Private Market auction, suggesting that the direct listing could see Coinbase stock surge well above that level and well over the reference price set by Nasdaq for the listing.
Unlike traditional IPOs, where new shares are created, underwritten and sold to the public, a direct listing does not involve the creation of any new shares and only existing, outstanding shares are sold, with no underwriters involved.
An underwriter typically works closely with a company going to IPO, including deciding the IPO price, helping with regulatory requirements, and buying the available shares of the company and selling them to investors via their distribution networks.
Networks typically include investment banks, broker-dealers, mutual funds and insurance companies.
Before an IPO, the company and its underwriter typically go on a "roadshow" where top executives present to institutional investors in order to drum up interest in purchasing the soon-to-be listed stock.
Gauging the interest received from network participants helps underwriters set a realistic IPO price for the stock and underwriters may also provide a guarantee of sale for a specified number of stocks a the IPO price and may also help to maintain price by purchasing anything in excess.
In a direct listing however, there is no support or guarantee for the share sale, no promotions and no "safe" long-term investors.
There's also no defense by large shareholders against any volatility in the share price during and after a direct share listing.
In other words, Coinbase's direct listing will see the chips lay where they fall, and despite the firm's record profits in the past quarter, which exceeded all of 2020's profits, investors can expect some degree of volatility out the gates, which will necessarily spillover into volatility in cryptocurrency prices as well.
What can Digital Assets do for you?
While markets are expected to continue to be volatile, Novum Alpha's quantitative digital asset trading strategies have done well and proved resilient.
Using our proprietary deep learning and machine learning tools that actively filter out signal noise, our market agnostic approach provides one of the most sensible ways to participate in the nascent digital asset sector.
If this is something of interest to you, or if you'd like to know how digital assets can fundamentally improve your portfolio, please feel free to reach out to me by clicking here.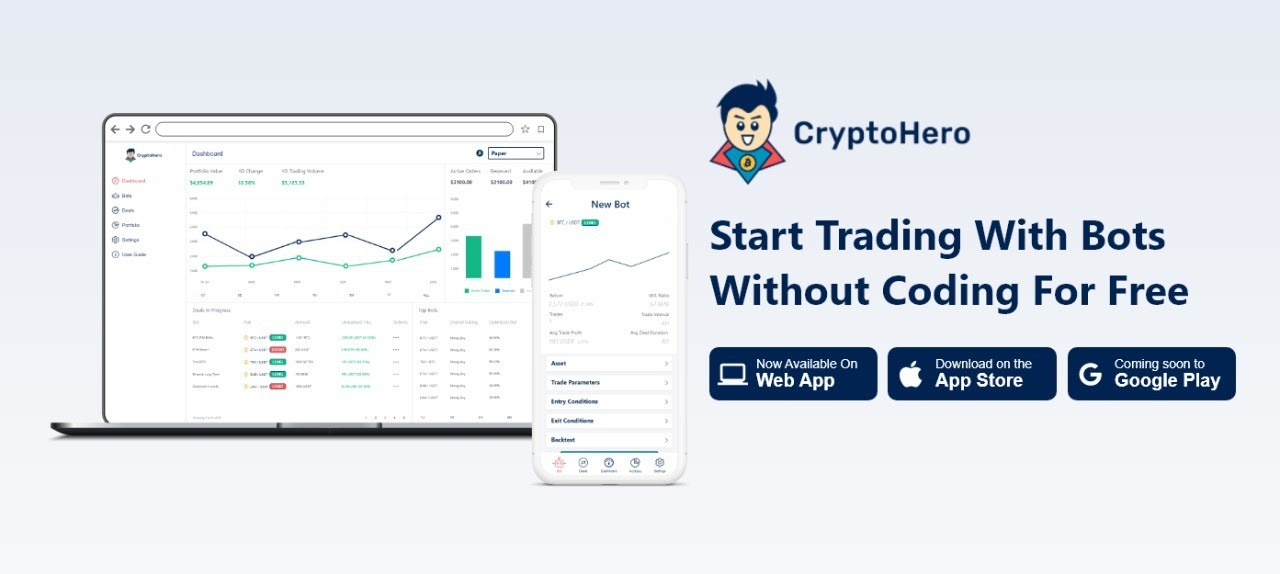 Looking to trade cryptocurrency yourself? Then why not try
CryptoHero
, a member of the Novum Group.
Enjoy some of the high performing algorithms that Novum Alpha uses, absolutely free!
Because you can't be up 24 hours trading cryptocurrency markets, CryptoHero's free bots do the trading for you.
Simple and intuitive for crypto beginners to set up and run, CryptoHero is currently available on the
Web
and
iOS
with an Android version ready in 2021.
Try our one click copy bot settings with the button below and enjoy 1-month Premium Subscription absolutely free!
Apr 14, 2021