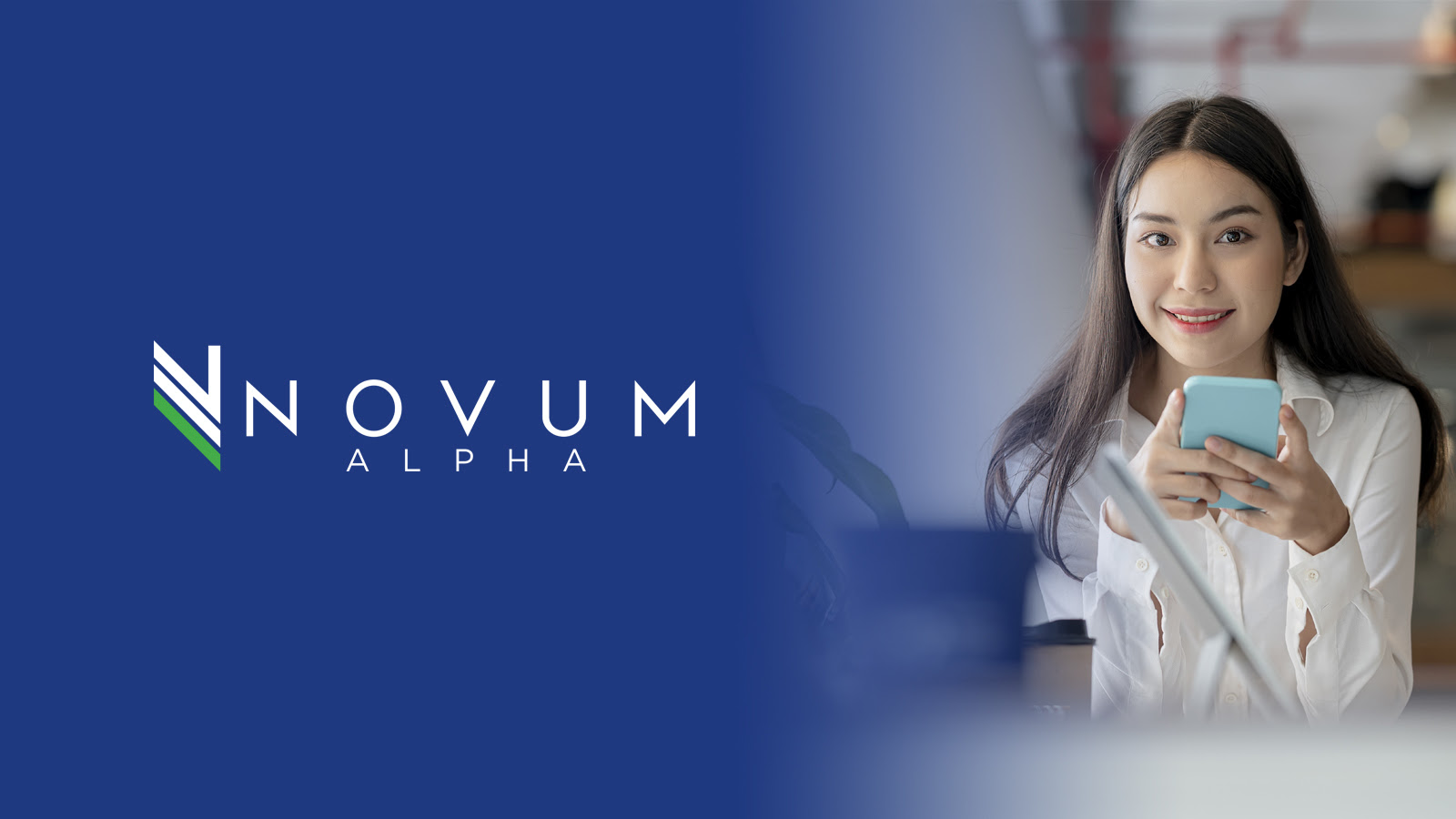 Novum Alpha - Daily Analysis 12 April 2021 (10-Minute Read)
Stocks are taking a breather this week after setting fresh records last week as investors weighed inflation risks and an uneven global recovery that marred the latest upbeat economic forecasts emanating from Washington.
A magnificent Monday to you as we kick off another fresh week in the markets.
In brief (TL:DR)
U.S. stocks ended last week higher with the S&P 500 (+0.77%), blue-chip Dow Jones Industrial Average (+0.89%) and tech-centric Nasdaq Composite (+0.51%) all higher.
Asian stocks opened little changed Monday after a third straight weekly Wall Street advance, with U.S. Federal Reserve Chair Jerome Powell flagging the prospect of stronger growth and hiring.
The U.S. 10-year Treasury yield edged higher to 1.67%, extending Friday's advance after stronger-than-expected producer-price inflation data, and ahead of a heavy week of supply.
The dollar ticked up.
Oil rose with May 2021 contracts for WTI Crude Oil (Nymex) (+0.52%) at US$59.63 as inflation data was more robust than anticipated.
Gold was lower with Jun 2021 contracts for Gold (Comex) (-0.15%) at US$1,742.10 as the dollar strengthened.
Bitcoin (-0.56%)

fell to US$59,924, on profit taking above the US$60,000 level and with inflows into exchange leading outflows

(inflows suggest that investors are looking to sell Bitcoin in anticipation of falling prices).
In today's issue...
Alibaba and The Forbidding Fines
China is Winning the Arm Wrestle
Crypto-Art for the Connoisseur
Market Overview
Stocks are taking a breather this week after setting fresh records last week as investors weighed inflation risks and an uneven global recovery that marred the latest upbeat economic forecasts emanating from Washington.
While the U.S. economic recovery is accelerating, risks remain, including fresh coronavirus outbreaks and excessive stimulus which could drive inflation.
Over in Asia, markets were mostly down as investors weighed the conflicting considerations of better-than-expected U.S. data against uncertainty risks with Tokyo's Nikkei 225 (-0.04%), Sydney's ASX 200 (-0.27%) and Hong Kong's Hang Seng Index (-1.07%) all down, while the only index in the green, was Seoul's Kospi Index (+0.12%), .
1. Alibaba and The Forbidding Fines
Alibaba (-2.16%) gets a free pass with a relatively lower 4% fine for antitrust action against it

Chinese ecommerce giant faces challenges from upstart competitors as well as uncertainty over the pending IPO of Ant Financial, a massive revenue generator for Alibaba
In the folk tale Ali Baba and the Forty Thieves, Ali Baba outsmarts forty thieves who have stored their treasure in a cave with a door that only opens when the magic words "open sesame" are used.
And words are more powerful than for just opening doors.
Because just as "open sesame" unlocked the door to untold riches for the folk tale's Ali Baba, the words "close sesame" closed that same door as has been the case for China's ecommerce giant Alibaba.
Following the utterances of its unapologetic founder Jack Ma, who criticized the Chinese banking system, Alibaba's fortunes have looked increasingly dicey.
"Close sesame" it is as Chinese regulators have fined Alibaba a record US$2.8 billion after finding that the ecommerce group had abused its market dominance.
Set at 4% of Alibaba's 2019 revenues, market regulators said that since 2015, Alibaba had forced merchants to sell exclusively on its Tmall and Taobao online shopping platforms, alleging that Alibaba used its "market position, platform rules and data, and algorithmic methods" to put in place rewards and punishments for its "choose one of two" policy.
The penalty marks the end of Beijing's antirust scrutiny of Alibaba (a fine is much better than a breakup) and Alibaba's investors can breathe slightly more easily.
If nothing else, a 4% fine is on the lower end of the spectrum, with China's antitrust fines going to as high as 10%.
With some US$48 billion of cash on its balance sheet at the end of 2020 and net profit of US$24 billion last year, the fine is more of a scratch than a wound for Alibaba.
But where Alibaba could come under pressure is that since it's been found guilty of serious abuses, it may yield more readily to authorities over tax issues and counterfeit goods allegedly sold on its site.
Alibaba is also facing stiffer competition from fast growing rivals, with upstart Pinduoduo (-1.84%) overtaking its annual shopper count last year – 788 million people buying on its platform, versus Alibaba's 779 million.
But perhaps where Alibaba's future is even less certain is in the abortive listing of Ant Financial - long a cash cow for the ecommerce giant.
Should the Ant Financial IPO go ahead, albeit with some restructuring, then Alibaba's cave of treasures may once again be "open sesame."
2. China is Winning the Arm Wrestle
Arm's China business unit is a spanner in the works for Nvidia's (+0.58%) acquisition of the chip designer

Litigation at Arm's China unit could take years to clear and may confirm Intel's

(+1.80%)

expensive, but potentially prescient move to integrate chipmaking vertically, and importantly within the U.S.
The battle for control of Arm's China business is escalating with fresh lawsuits aimed at keeping the unit's controversial CEO in power stymying efforts by SoftBank Group to sell the business to Nvidia as part of the latter's acquisition of Arm.
Arm's China unit continues to remain under the control of Allen Wu, who has remained in power and filed lawsuits against three senior executives the Chinese unit's board had designated to replace him.
The lawsuits, which could take years to resolve, have thrown into question the future of Arm, whose semiconductor technology is the world's most widely used for smartphones and has increasingly been deployed in computers such as Apple's laptops and desktops.
Last year, SoftBank Group agreed to sell the British chip designer to Nvidia for USS$40 billion, but Nvidia has now found that it's walking into a potentially litigious minefield.
With chipmaking an increasingly strategic business, as evidenced earlier this year, when a shortage of chips saw production lines at automakers frozen, and Samsung Electronics (-0.48%), itself a chipmaker, having to delay production of newer smartphone models, Beijing may be reluctant to bless Softbank Group's sale of Arm China to Nvidia.
And with the Biden administration indicating that key industries which are strategic to U.S. interests need to be onshored, chipmakers like Intel may stand to benefit from the shifting geopolitical winds, especially when Arm's Chinese unit is majority-owned by a Beijing-backed consortium of institutions.
Chinese companies need unfettered access to Arm's products to push forward Beijing's goal of making itself less dependent on foreign chip technology.
And before resolving the current stalemate, Nivida and Softbank Group will still need Beijing's blessing to seal the sale of Arm – something that's becoming increasingly less certain as the litigation drags on in China.
Perhaps Intel's US$20 billion gamble on manufacturing its chips in two new foundries in Arizona may not be such a gamble after all.
3. Crypto-Art for the Connoisseur
Non-fungible tokens get fresh test this week as two new auctions at legacy auction houses come into play

Trading volumes and values for NFTs have taken a breather of late, and this week's auctions will determine if the elevated prices commanded by some NFTs continues to be sustainable or is a reflection of an unsustainable bubble
This week will be a litmus test for digital art delivered via non-fungible tokens or NFTs, with two of the world's leading auction houses set to launch their first sales of NFTs.
Interest and sales of digital art has soared in recent months, with surging demand for NFTs, which are unique, traceable digital tokens, that can be used to tag anything from images to art, video clips to audio.
Last month, NFTs captured headlines when U.S. digital artist Beeple sold a work for US$69 million via Christie's, a traditional auction house.
That sale made Mike Wunkelmann only the third most valuable living artist at auction, after such artists as Jeff Koons and David Hockney.
But NFT volumes have slipped in recent weeks, and the total value of NFTs traded has started to flatten.
This week will see if the NFT craze is starting to taper, or is just taking a breather before rallying again.
NFT marketplace Nifty Gateway and Sotheby's will offer works by Pak, one of the best known and highest selling digital artists, who real identity remains a mystery, while Phillips will sell an "NFT experience" by Michah Dowbak, better known by her nom-de-guerre, Mad Dog Jones.
Held on the blockchain, the digital ledger that underpins cryptocurrencies and builds a permanent record of ownership, NFTs have also become the preferred mode of ownership for digital art, as they can also be encoded to allow a percentage fee for an artist, each time a work is resold.
While interest in NFTs was, until fairly recently, confined to a niche community of digital artists, illustrators, technologists and cryptocurrency enthusiasts, interest has soared alongside the rise in cryptocurrency prices.
And it's not just the established auction houses which are getting in on NFT action, prominent artists, including Turner Prize winners Damien Hirst and Jeremy Deller, have also announced or already launched, NFT art projects.
Although some may disparage the move, one innovation that's hard to ignore is that cryptocurrencies have enabled artists to make money from their work.
It's been said that when bankers gather, they talk about art and when artists gather, they talk about money.
Perhaps the true value in NFTs is not so much the absolute prices that collectors are willing to pay for them, but that the artists who are selling the art finally have a way of getting paid.
What can Digital Assets do for you?
While markets are expected to continue to be volatile, Novum Alpha's quantitative digital asset trading strategies have done well and proved resilient.
Using our proprietary deep learning and machine learning tools that actively filter out signal noise, our market agnostic approach provides one of the most sensible ways to participate in the nascent digital asset sector.
If this is something of interest to you, or if you'd like to know how digital assets can fundamentally improve your portfolio, please feel free to reach out to me by clicking here.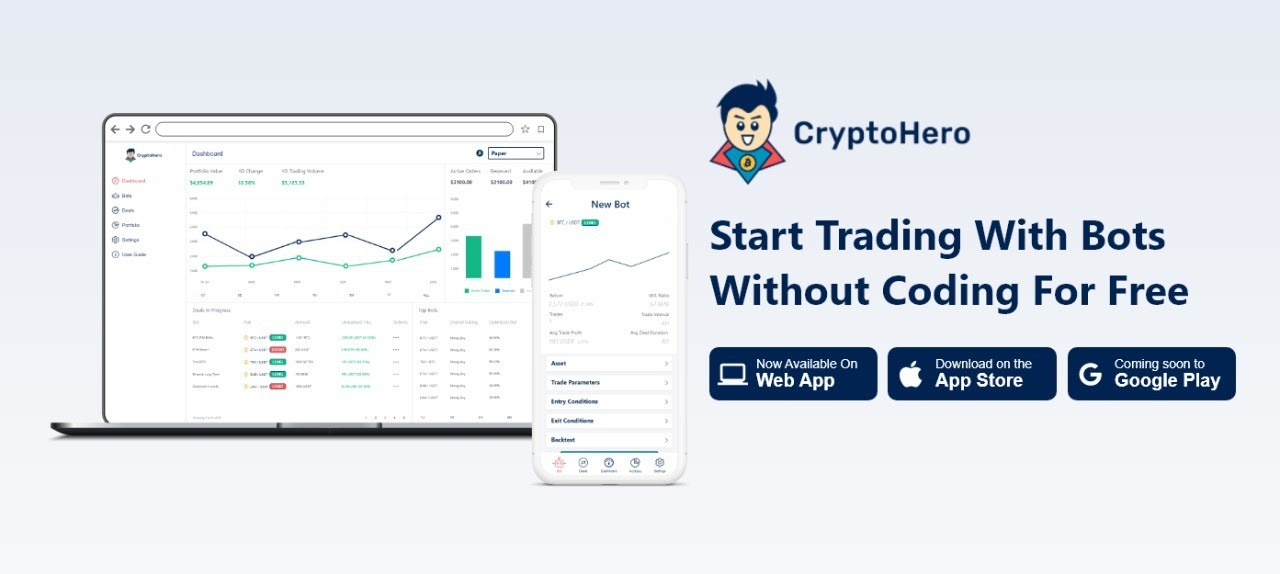 Looking to trade cryptocurrency yourself? Then why not try
CryptoHero
, a member of the Novum Group.
Enjoy some of the high performing algorithms that Novum Alpha uses, absolutely free!
Because you can't be up 24 hours trading cryptocurrency markets, CryptoHero's free bots do the trading for you.
Simple and intuitive for crypto beginners to set up and run, CryptoHero is currently available on the
Web
and
iOS
with an Android version ready in 2021.
Try our one click copy bot settings with the button below and enjoy 1-month Premium Subscription absolutely free!
Apr 12, 2021