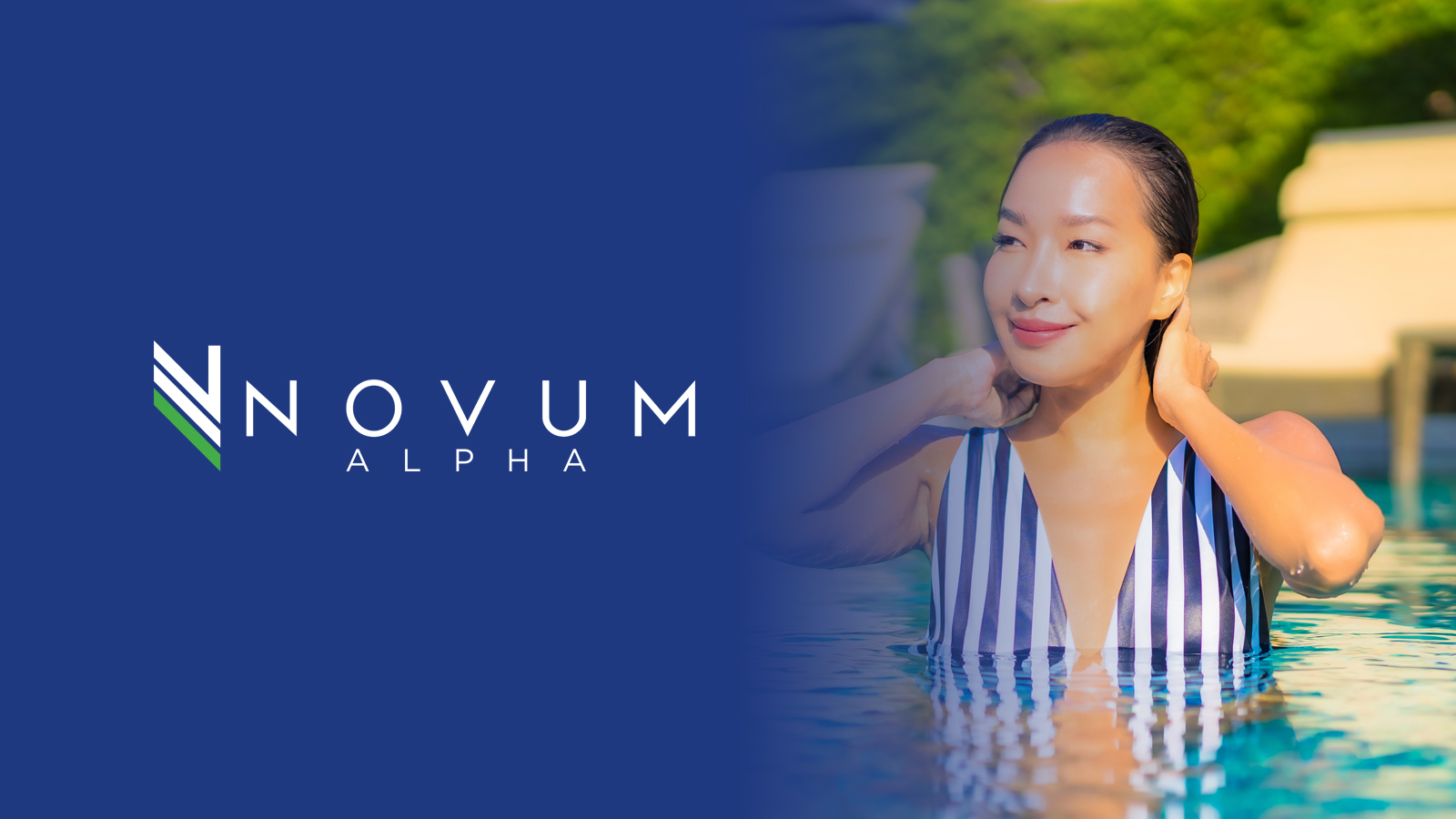 Novum Alpha - Weekend Edition 10-11 April 2021 (10-Minute Read)
Optimism over vaccinations proceeding at a faster than anticipated pace has seen stocks climb to another record as investors shrugged off inflation concerns and focused on prospects for an economic rebound.
A wonderful weekend to you!
In brief (TL:DR)
U.S. stocks entered the weekend on a positive note with the S&P 500 (+0.77%), blue-chip Dow Jones Industrial Average (+0.89%) and tech-centric Nasdaq Composite (+0.51%) all higher.
Asian stocks were uniformly higher as the week drew to a close.
The U.S. 10-year Treasury yield rose slightly to 1.66% but was otherwise unchanged and appears to have stabilized.
The dollar rose against major trading partners.
Oil slipped with May 2021 contracts for WTI Crude Oil (Nymex) (-0.47%) at US$59.32 on the back of a firmer dollar.
Gold was lower with Jun 2021 contracts for Gold (Comex) (-0.76%) at US$1,744.80 as the dollar strengthened.
Bitcoin (+4.62%)

surged into the weekend to US$60,672, as Fed dovishness, emboldened traders to push the benchmark cryptocurrency past US$60,000 once again and with outflows from exchanges leading inflows

(outflows suggest that investors are looking to hold Bitcoin in anticipation of rising prices).
In today's issue...
The Gloves Are Off
Cruising Into Profits
Coinbase Listing Could Be Just What Cryptocurrency Portfolios Need
In case you missed the World Family Office Forum 2021, here's a link to the video...
Market Overview
Stocks, shots, stocks, shots!
Optimism over vaccinations proceeding at a faster than anticipated pace has seen stocks climb to another record as investors shrugged off inflation concerns and focused on prospects for an economic rebound.
Comments by U.S. Federal Reserve Chairman Jerome Powell also reassured investors that the central bank was nowhere close to raising rates or cutting back on asset purchases, and when it was apparent that bond yields would behave, risk was back on the table with equities rallying.
Over in Asia, markets were mainly down as investors bet on American equities and with Tokyo's Nikkei 225 (+0.20%) the only index in the green, while Seoul's Kospi Index (-0.60%), Sydney's ASX 200 (-0.05%) and Hong Kong's Hang Seng Index (-1.07%) were down.
1. The Gloves Are Off
Malaysian rubber glove makers are trading at exceptional value, and command a significant market share in the sector

Sector has seen the widest interest from foreign investors since their prices slid as vaccinations started in earnest
While buying into the pandemic theme of rubber gloves was one of the hottest trades for much of 2020 alongside cryptocurrencies, unlike digital assets, appetite for investment in the sector waned in the latter half of the year.
But this year may mark a dramatic turnaround for some of the world's biggest makers of rubber gloves, with applications from the medical to the semiconductor industry.
While shares of Malaysian rubber glove makers Top Glove (-2.86%) and Supermax (-6.16%) were among the worst performers at the start of this year, as the vaccine rollout weakened their appeal as defensive plays and they became subject to short selling pressure (no Reddit warriors to the rescue unfortunately), they've also reached attractive valuations of late.
Both rubber glove makers, which combined account for almost over 60% of global production, are now down over 50% from their peak last October, and in a yield-hungry environment, offer an enviable 6% to 8% dividend yield.
Analysis by CGS CIMB Research lists the two rubber glove makers as the top stocks for foreign investors this year and analysts are predicting a turnaround for the embattled manufacturers.
Of the two, Supermax is probably a safer bet, especially given that Top Glove is facing allegations of forced labor and the U.S. Customs and Border Protection agency has said that its Malaysian-made gloves would be seized at U.S. ports of entry.
In case you missed the World Family Office Forum 2021, here's a link to the video...
2. Cruising Into Profits
U.S. cruise operators are seeing robust forward bookings even as authorities are still placing restrictions on cruise operations

Accelerated pace of vaccinations in the U.S. and clear signs of strong pent-up demand may make them good value buys at current levels, but debt overhang remains a concern
The embattled cruise industry is now starting to see glimmers of hope as newly-vaccinated travelers are taking to the seas again, or at least booking in anticipation of.
In a quarterly update, Carnival (+2.59%), one of the world's largest cruise operators, reported booking volumes in the first quarter of 2021 were up around 90% from the last quarter of 2020, reflecting pent-up demand.
And cumulative advanced bookings for next year, according to Carnival, are also well ahead of 2019, a pre-pandemic year.
Carnival and other cruise companies have essentially been shuttered since the early days of the pandemic after a series of large-scale coronavirus outbreaks aboard cruise ships led to passenger deaths and those who survived were cast adrift at sea for months.
While the U.S. Centers for Disease Control and Prevention lifted the formal ban on cruises last October, no cruise operator has won full approval to head back out to sea, with regulators suggesting on Tuesday that U.S. cruises could "hopefully resume by midsummer," albeit with restrictions.
Against that backdrop, Carnival and other cruise operators are already planning cruises from bases in the Canary Islands, Italy and Greece, and have threatened to re-port more ships to markets outside the U.S. until things get better.
Carnival, Royal Caribbean (+0.09%) and other cruise operators have raised billions of dollars in debt to remain afloat, and while things may be turning for the industry, some analysts remain cautious.
It's as yet unclear when cruising in North America will resume, and if so, in what form.
Carnival is some 50% off its pre-pandemic high while Royal Caribbean is just over 20% off, making them attractive, but not cheap by any stretch of the imagination.
And while both cruise operators managed to raise significant amounts of debt at low rates, unlike airlines, which can still operate domestic or cargo flights, the cruise industry is still very much at port.
Nonetheless, the faster rollout of coronavirus vaccines in the U.S. and pent-up demand could provide fertile ground for a sharp turnaround in the fortunes of cruise operators for which the U.S. is a key market.
And a rotation into value stocks and away from growth, as well as continued low interest rates promised by the U.S. Federal Reserve means that investors should at least consider the cruise operators.
3. Coinbase Listing Could Be Just What Cryptocurrency Portfolios Need
Coinbase listing on Nasdaq this week could provide investors the opportunity to take a position on the growth and development of the cryptocurrency industry without necessarily riding the volatility of the underlying asset class
Largest U.S. cryptocurrency exchange Coinbase has made record profits, on the back of growing interest in the cryptocurrency space
While investors may be skittish about buying Bitcoin directly, what about buying shares of the companies which service them?
At least that's the buzz behind the highly anticipated direct listing of Coinbase, the biggest cryptocurrency exchange in the U.S. that is set to be on Nasdaq on Wednesday.
Even for those who have gone all in on Bitcoin, the Coinbase listing could be just the thing to settle portfolios that would otherwise be roiled by Bitcoin's infamous volatility.
While there are plenty of other stocks already tied to Bitcoin, including Tesla (-0.99%) and MicroStrategy (+3.03%), both with billions of dollars' worth of Bitcoin in their treasuries, Coinbase provides investors an opportunity to participate in the growth prospects of the companies supplying the picks and shovels for cryptocurrency traders and investors.
It also helps that Coinbase is hugely profitable.
On Tuesday, the cryptocurrency exchange reported that it expected first quarter profits of between US$730 million to US$800 million, over double of what it earned for all of 2020.
Coinbase's bumper profits come on the back of surging cryptocurrency prices, and the bulk of its revenues come from transaction fees, with Bitcoin and Ether both advancing over 100% in the past six months alone.
Valued at around US$90 billion in its final week of trading on Nasdaq's private market, according to Bloomberg News, Coinbase may have further appeal for investors by providing an accessible diversified investment into the cryptocurrency space that doesn't necessarily take an opinion as to the long-term price of Bitcoin and other cryptocurrencies.
While rising prices naturally attract more traders and hence, more fees, for Coinbase, revenue is tied more to trading volumes than underlying asset values – as long as there's volatility, the cryptocurrency exchange will make money.
What can Digital Assets do for you?
While markets are expected to continue to be volatile, Novum Alpha's quantitative digital asset trading strategies have done well and proved resilient.
Using our proprietary deep learning and machine learning tools that actively filter out signal noise, our market agnostic approach provides one of the most sensible ways to participate in the nascent digital asset sector.
If this is something of interest to you, or if you'd like to know how digital assets can fundamentally improve your portfolio, please feel free to reach out to me by clicking here.
Looking to trade cryptocurrency yourself? Then why not try
CryptoHero
, a member of the Novum Group.
Enjoy some of the high performing algorithms that Novum Alpha uses, absolutely free!
Because you can't be up 24 hours trading cryptocurrency markets, CryptoHero's free bots do the trading for you.
Simple and intuitive for crypto beginners to set up and run, CryptoHero is currently available on the
Web
and
iOS
with an Android version ready in 2021.
Try our one click copy bot settings with the button below and enjoy 1-month Premium Subscription absolutely free!
Apr 10, 2021