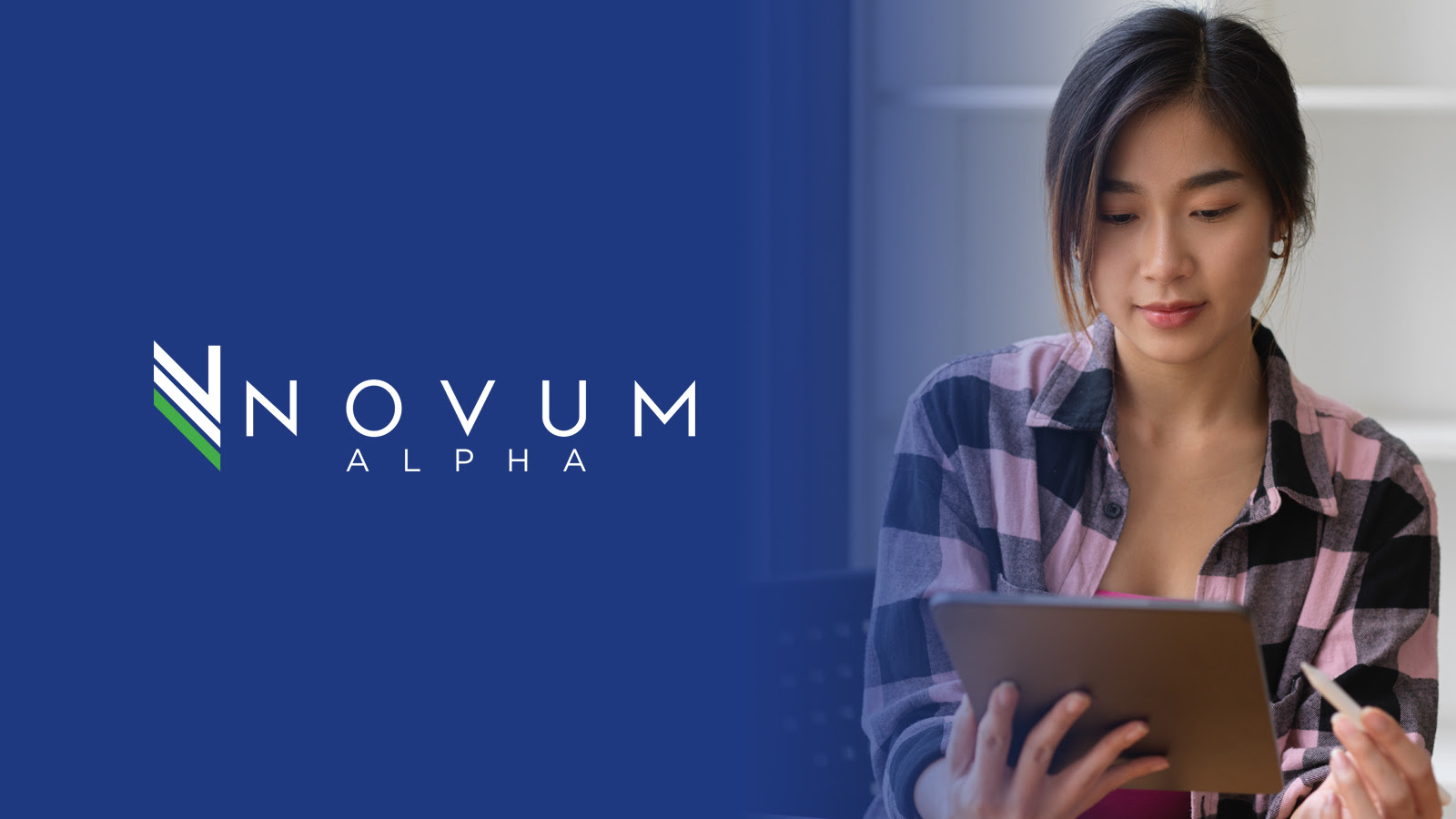 Novum Alpha - Daily Analysis 9 April 2021 (10-Minute Read)
Words are powerful. Words can start wars, make babies and if you are of a Judeo-Christian persuasion, create the universe. And the weight of U.S. Federal Reserve Chairman Jerome Powell's words can be considered some of the most powerful as U.S. stocks rose on dovish comments that set targets for the central bank in squishy terms.
TGIF and a fabulous Friday to you as markets remain more or less unchanged with little to rally or ruin equities.
In brief (TL:DR)
U.S. stocks turned positive on Thursday on the back of dovish comments from U.S. Federal Reserve Chairman Jerome Powell with the S&P 500 (+0.42%), blue-chip Dow Jones Industrial Average (+0.17%) and tech-centric Nasdaq Composite (+1.03%) all higher.
Asian stocks wavered at the open Friday after a Wall Street rally on Federal Reserve Chairman Jerome Powell's assurance that the central bank can reinvigorate the economy without stoking painful inflation saw inflows into U.S. equities at the expense of Asia.
The U.S. 10-year Treasury yield was little changed at 1.64% on confidence that the Fed would step in to hold down borrowing costs if needed.
The dollar held on to losses.
Oil edged up with May 2021 contracts for WTI Crude Oil (Nymex) (+0.27%) at US$59.76 and appears rangebound outside of significant shifts in supply side controls.
Gold was flat with Jun 2021 contracts for Gold (Comex) (-0.13%) at US$1,755.90 on a weaker dollar.
Bitcoin (+3.12%)

recovered to US$58,367, on the back of dovish Fed comments with outflows from exchanges leading inflows

(outflows suggest that investors are looking to hold Bitcoin in anticipation of rising prices).
In today's issue...
Is it Time to Put On Your Big Boy Pants & Buy Blue Chips?
Make America's Economy Great Again
Consolidating Cryptocurrency Miners
In case you missed the World Family Office Forum 2021, here's a link to the video...
Market Overview
Words are powerful. Words can start wars, make babies and if you are of a Judeo-Christian persuasion, create the universe.
And the weight of U.S. Federal Reserve Chairman Jerome Powell's words can be considered some of the most powerful as U.S. stocks rose on dovish comments that set targets for the central bank in squishy terms.
Gone are the hard numbers of 2% inflation and economic growth and in are the more conceptualize and fluid goals of "inclusivity" and broad-based "employment."
With equality a target and not a byproduct of central bank policy, investors are now betting the Fed will allow the stock market rally to go on that much longer, and keep interest rates as well as government borrowing costs low to support the businesses of America that keep people in jobs.
Nothing quite shifts a nation leftwards like a pandemic.
Over in Asia, markets were mainly down, as money flowed into U.S. equities to ride out the Fed's promise of abundance and liquidity and with Tokyo's Nikkei 225 (+0.75%) the only while Seoul's Kospi Index (-0.22%), Sydney's ASX 200 (-0.25%) and Hong Kong's Hang Seng Index (-0.42%) were down.
1. Is it Time to Put On Your Big Boy Pants & Buy Blue Chips?
Small caps and meme stocks have underperformed over the last quarter compared to blue chips

Research suggests that more mature investors are filling the gaps left behind by retail speculators as the U.S. economy reopens and is shoring up the positions of blue chip firms
While the lemonade stand, garage band and goth phases of life may have been quaint, even cute at one stage, there's a time when everyone so-called needs to "grow up."
And for investors who had their induction into the financial markets through meme stocks on Reddit (an online forum and messaging board) and Twitter (+3.23%), that time may have come - or at least that's what some analysts are suggesting.
Retail traders whose frenetic buying sent stocks like GameStop (-4.33%) and AMC Entertainment (-0.61%) soaring this year, are now donning their sports coats and sipping their Chablis, as they soak up stocks of such venerable companies as General Motors (-1.22%) and Microsoft (+1.34%).
Or at least that's one explanation being proffered by the analysts at JPMorgan Chase (+0.12%) and VandaTrack for why the demand for small-cap U.S. stocks has cooled, with the S&P 600 Smallcap Index diving by about 5% since a record setting March.
Meanwhile, S&P's large-cap benchmark rallied by almost 4% over the same period, to an intraday record yesterday, with blue chip stocks leading the charge.
Is the era of the meme stock over?
Not quite.
While VandTrack has suggested that older investors with more conservative goals may be picking up some of the recent slack left by younger investors.
Vaccinations and a general reopening of the American economy has meant that retail investors have had more entertainment choices than perhaps say six months ago.
And although stocks are an investment, day trading can also serve as a form of entertainment, with the adrenaline rush of watching stocks rally and crash akin to making that trip to Vegas, which had been hitherto difficult to achieve because of pandemic restrictions.
But now that most lockdowns across the U.S. have been lifted, and restaurants, malls and public entertainment spaces have become available, retail investors, especially the young, have more options.
That doesn't mean however that they're likely to have given up their investing and speculative appetites yet though.
With slick user interfaces that gamify investing, retail trading apps like Robinhood and SoFi will continue to inhabit the smartphones of an entire investing generation – a previously unaddressed audience and a shift that is likely to prove durable.
Retail investors haven't yet swiped right on meme stocks either, as evidenced by the recent performance of some of the frothier IPOs.
And JPMorgan Chase strategists suggest that while some individuals may have turned towards larger companies, citing an imbalance of retail orders for ViacomCBS (-3.65%) (which fell sharply in the wake of the unwinding of Archegos Capital Management's leveraged trades on the stock) and General Motors, these traders continue to remain active in hot sectors like alternate energy and cryptocurrency, with Nasdaq ETFs still sparking interest.
But smaller caps in general have been losing ground and whether they will continue to do so is debatable.
While the bulk of investors will invest for the long term and day trading may have been more of a function of boredom because of pandemic restrictions than anything else, day trading in and of itself lends itself naturally to trading in more speculative small caps.
And it's likely that Robinhood and SoFi and many of the digital communities built around trading stocks from smartphones is likely to be a durable trend – retail day traders may really just be taking a break to head to the movies, instead of buying stock in the theater.
In case you missed the World Family Office Forum 2021, here's a link to the video...
2. Make America's Economy Great Again
U.S. Federal Reserve Chairman Jerome Powell sets squishy social goals for the central bank, suggesting that Fed policy is likely to be accommodative for longer than expected

Reducing unemployment and keeping borrowing costs low are likely to be priorities for the U.S. central bank, to ensure that businesses can borrow what they need to expand and up employment, regardless of the potential for inflation
Inflation? What inflation?
At least that's the message being preached from the pulpit of that high priest of the economy – Jerome Powell, Chairman of the U.S. Federal Reserve.
Pledging to get the U.S. back to a "great economy" whatever that means, Powell told a virtual International Monetary Fund panel on Thursday that his daily commute home takes him past a "substantial tent city" and that he thought of the millions of Americans who are still trying to get back to work.
That Powell chose to invoke the homeless encampment in downtown Washington to make his stand on the economy should be revealing – this is a central bank that is willing to tolerate substantial heat in the economy to pursue more squishy social goals.
Playing down the risk that inflation could get out of control even as the pandemic recedes, Powell noted.
"So we just need to keep reminding ourselves that even though some parts of the economy are just doing great, there's a very large group of people who are not."
"I really want to finish the job and get back to a great economy."
But "great" means different things to different people and Powell is clearly placing a social justice spin on the concept.
For equity investors, "great" could mean a booming stock market, while bond investors might prefer higher interest rates.
The U.S. economy that Powell is trying to restore to "greatness" appears to favor the former over the latter.
Because the Fed's interest rate policy and its asset purchases of U.S. Treasuries help define the borrowing costs of businesses, which are directly responsible for employing Americans, Powell is revealing that the central bank is likely to keep its dovish stance until such social goals are achieved, inflation be damned.
Which is why stocks climbed as Powell said the central bank still has the tools to curb any inflation pressures.
And while equities were on track towards another record finish, assurance that the Fed would put a lid on borrowing costs ensured that the benchmark U.S. 10-year Treasury yield fell (yields fall when bond prices rise).
3. Consolidating Cryptocurrency Miners
Riot Blockchain, a listed cryptocurrency mining company, has announced that it would be acquiring Whinstone U.S., one of the largest Bitcoin mining facilities in North America
Consolidation of cryptocurrency miners comes amidst growing heat from environmentalists over the heavy carbon footprint from cryptocurrency mining
Give a man a fish, he eats for a day. Teach a man to fish, he eats for a lifetime. But give the man a fishing fleet? Well now that's a different story altogether.
Now the man can take leverage, grow his fleet of fishing boats, acquire smaller competitors and consolidate so that he can command a greater price for his fish.
Cornering the market in fish in his specific location, he can now fan out wider to cover larger geographies and fish deeper waters. Next on the agenda? A listing on a stock exchange.
In similar fashion, give a man a Bitcoin and he's filled his pocket, teach a man to mine Bitcoin and he maybe has a big power bill.
But give a man a mining facility, now that's something else altogether.
Yesterday, cryptocurrency mining company Riot Blockchain (+2.44%) announced that it would be buying North America's largest Bitcoin facility Whinstone U.S. for about US$651 million in a mix of cash and stock.
Riot Blockchain will purchase all of Whinstone's assets and operations for US$80 million in cash plus a fixed 11.8 million shares of Riot Blockchain's common stock, valuing the deal at around US$651 million based on yesterday's share price.
In a statement, Riot Blockchain CEO Jason Les, said that Whinstone will be the "foundation" of the company moving forward and anticipates the purchase will make it the largest publicly traded Bitcoin mining and hosting company in North America, measured by total developed capacity.
Bitcoin mining which essentially uses purpose-built ASIC (application specific integrated circuit) cards in an industrial facility to solve complex mathematical problems to secure the Bitcoin blockchain, has drawn a lot of criticism for its environmental impact.
With the bulk of Bitcoin mining taking place in China, and concentrated in regions like Inner Mongolia, which relies heavily on cheap, but highly pollutive coal, to generate power, environmentalists have long derided the industry for its heavy carbon footprint.
And while some Bitcoin mining facilities are located near hydroelectric and geothermal power sources, the bulk still rely heavily on the consumption of fossil fuels.
Whinstone's facility has a power capacity of 750 MW, with 300 MW currently developed, an important asset for power-hungry Bitcoin mining.
Whinstone will purchase an additional 42,000 S19j Antminers for US$138.5 million from Bitmain Technologies, one of the earliest entrants into the design and manufacture of cryptocurrency mining equipment and itself a potential candidate for an eventual IPO.
Riot Blockchain's acquisition of Whinstone U.S. will mean that Northern Data AG (-0.74%), which acquired Whinstone in 2020, will now have exposure to the cryptocurrency space as well, and post-acquisition will be expected to own about 12% of Riot Blockchain's common shares.
Riot Blockchain's acquisition is expected to complete by the end of June.
What can Digital Assets do for you?
While markets are expected to continue to be volatile, Novum Alpha's quantitative digital asset trading strategies have done well and proved resilient.
Using our proprietary deep learning and machine learning tools that actively filter out signal noise, our market agnostic approach provides one of the most sensible ways to participate in the nascent digital asset sector.
If this is something of interest to you, or if you'd like to know how digital assets can fundamentally improve your portfolio, please feel free to reach out to me by clicking here.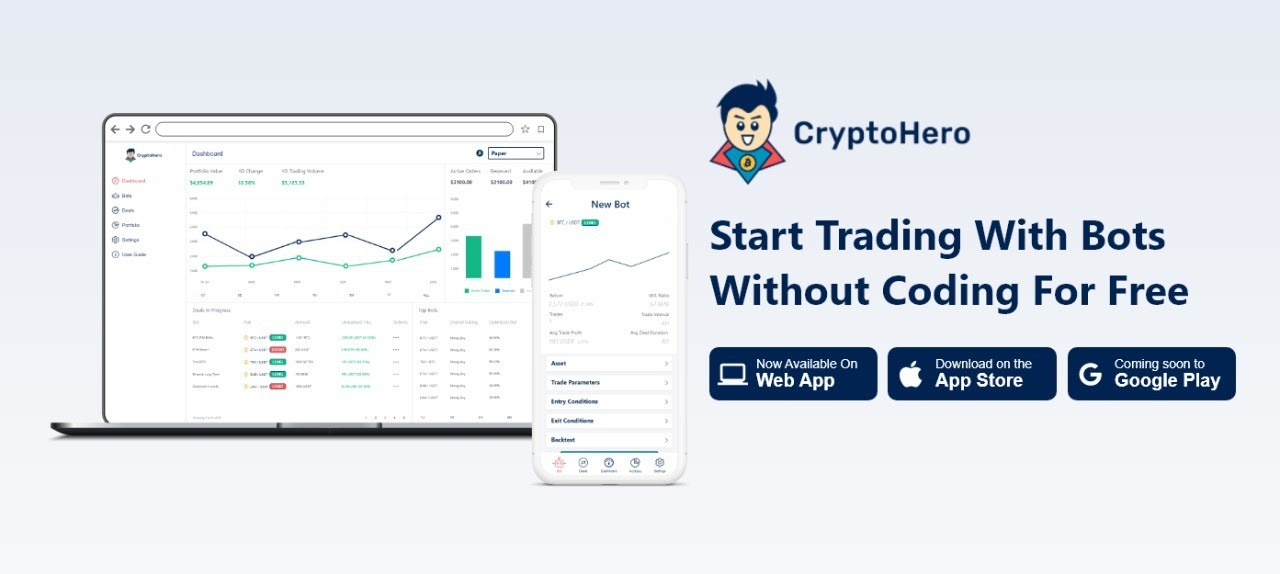 Looking to trade cryptocurrency yourself? Then why not try
CryptoHero
, a member of the Novum Group.
Enjoy some of the high performing algorithms that Novum Alpha uses, absolutely free!
Because you can't be up 24 hours trading cryptocurrency markets, CryptoHero's free bots do the trading for you.
Simple and intuitive for crypto beginners to set up and run, CryptoHero is currently available on the
Web
and
iOS
with an Android version ready in 2021.
Try our one click copy bot settings with the button below and enjoy 1-month Premium Subscription absolutely free!
Apr 09, 2021