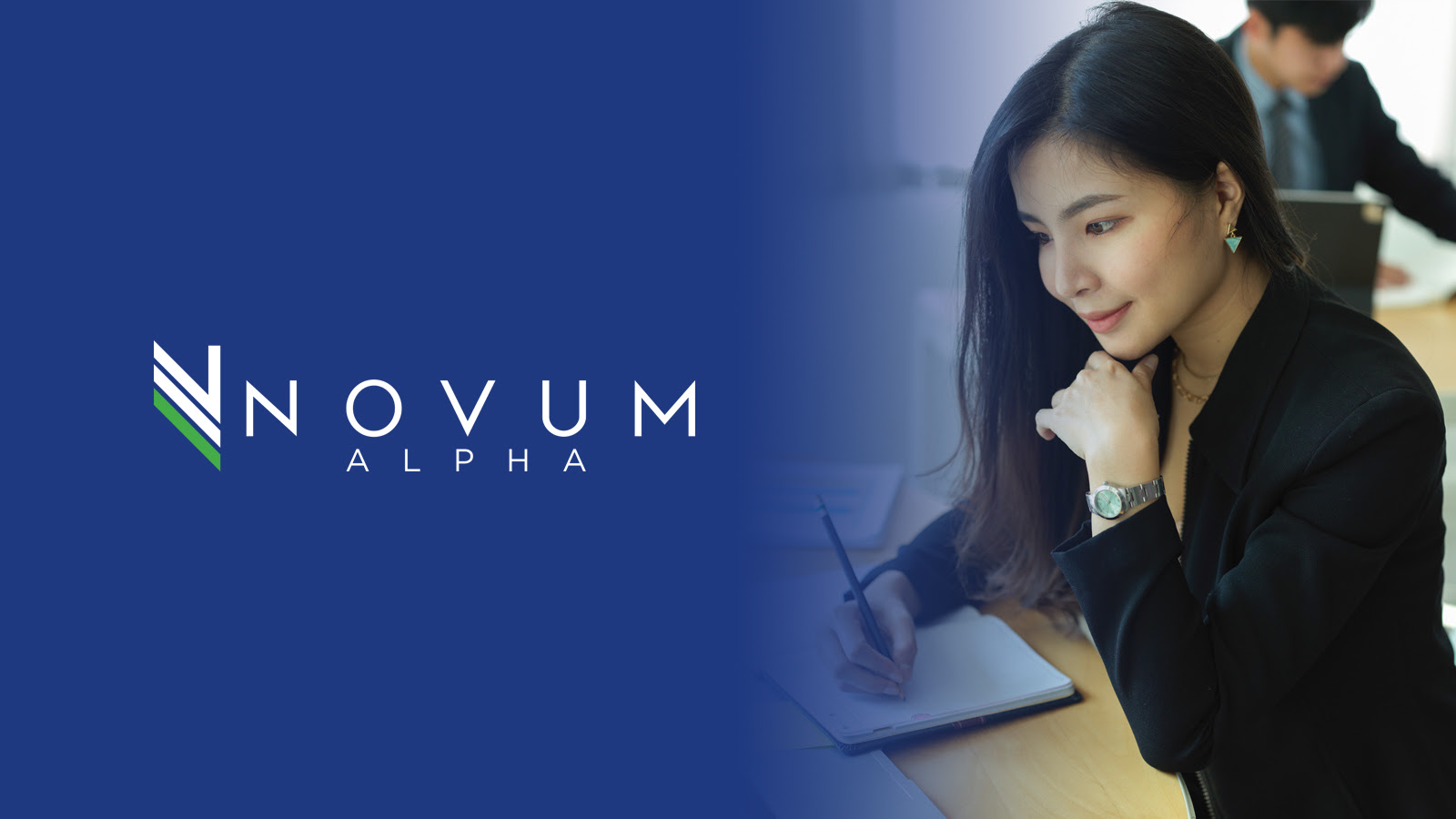 Novum Alpha - Daily Analysis 7 April 2021 (10-Minute Read)
Markets had a relatively quiet session as investors sat mostly on the sidelines even as U.S. employment data was strongly positive and economic recovery continues to be robust.
A wonderful Wednesday to you as markets started to go flat on the prospect of a global corporate tax.
In brief (TL:DR)
U.S. stocks were down marginally on Tuesday with the S&P 500 (-0.10%), tech-centric Nasdaq Composite (-0.05%) and blue-chip Dow Jones Industrial Average (-0.29%) all slightly lower
Asian stocks opened a mixed bag on Wednesday as U.S. equities hovered near all-time-highs and against the back of slipping dollar.
The U.S. 10-year Treasury yield was at 1.66% as Treasuries saw more robust demand (yields fall when bond prices rise).
The dollar dipped.
Oil rose with May 2021 contracts for WTI Crude Oil (Nymex) (+0.50%) at US$59.64.
Gold was little changed with Jun 2021 contracts for Gold (Comex) (-0.25%) at US$1,738.60 and despite a slide in the dollar.
Bitcoin (-2.08%)

slipped to US$57,699, as the benchmark cryptocurrency struggled to get past US$60,000 and with inflows pipping outflows from exchanges

(inflows suggest that investors are looking to sell Bitcoin in anticipation of falling prices).
In today's issue...
What Does a Global Corporate Tax Mean for Investors?
The Gloves Are Back On
Facebook an Indirect Cryptocurrency Play?
In case you missed the World Family Office Forum 2021, here's a link to the video...
Market Overview
Markets had a relatively quiet session as investors sat mostly on the sidelines even as U.S. employment data was strongly positive and economic recovery continues to be robust.
Investors took a breather even as global equities hover near all-time-highs and the Biden administration works with Europe to roll out a global corporate tax that could upset the prospects for America's tech darlings.
Asia woke up Wednesday to a mixed bag with Tokyo's Nikkei 225 (-0.18%) and Hong Kong's Hang Seng Index (-0.52%) down, while Sydney's ASX 200 (+0.26%) and Seoul's Kospi Index (+0.33%) were up, mainly on the back of commodities, manufacturers and financials.
1. What Does a Global Corporate Tax Mean for Investors?
Record-setting global fiscal stimulus has meant that the U.S. and other leading economies are looking to roll out a global corporate tax rate of at least 21% to recoup some of the spend

Global corporate tax would hit tech firms more heavily than others, as companies in the digital economy have long used tax arbitrage to gin up profits
With an unprecedented wave of fiscal stimulus because of the coronavirus pandemic, governments from around the world are in the same boat for the first time in years – and are realizing that a beggar they neighbor mentality when it comes to taxes leaves everyone poorer.
Which is why the world's leading economies are close to agreeing on a set of principals that would revolutionize the tax of multinationals, after France and Germany threw their support behind a new U.S. approach to harmonize global corporate tax.
For decades, the most profitable companies in the world, in particular tech companies, have been using complex corporate vehicles and trusts in offshore locations for tax efficiency.
And while talks on how to make it difficult for global firms to shift profits around the world to minimize their tax exposure have been stuck at the OECD for years, the urgency from fiscal spending has brought the issue to the forefront.
On Monday, the U.S. set out plans for a global minimum corporation tax, and European nations backed the proposal on Tuesday, but with the caveat that such a proposal would need to be accompanied with a deal to enable them to tax an element of tech giants' global profits.
In February, U.S. Treasury Secretary Janet Yellen removed the U.S.'s blanket opposition to Europe's tax request on tech firms and on Tuesday, French and German finance ministers indicated that the U.S. was on the verge of supporting their request for a pound of flesh from the tech giants.
The Biden administration is looking to raise U.S. corporate taxes to 28% and wants a global minimum in effect of 21%, which would be levied on profits made in any country with a lower rate.
The move would raise much more tax from U.S. headquartered multinationals and force tax havens and countries with low corporate tax rates such as Ireland to step in line.
But the U.S. would still need a global deal in order to stop companies from simply moving their headquarters to other jurisdictions like Singapore, to skirt U.S. rules.
And the only way that would work is if the U.S. dangles a carrot instead of wielding a stick – by making some of that juicy tax revenue that its tech giants generate, available to the countries that are falling in line, instead of threatening them with tariffs.
Until now, the main sticking point has been Washington's refusal to let other countries tax a slice of U.S. tech giants' global profits in recognition of the money that they make on sales in these jurisdictions.
Nonetheless, the proposed tax would need to pass through Congress to be effective, and given the powerful tech lobby, it's hard to see the global tax in its current form, making it across the line.
Congress has been known to water down such tax measures, especially when a portion of those spoils inevitably slip into the pockets of foreign governments.
If the global tax law is effected though, the hit on tech company bottom lines would be significant.
Tax arbitrage has long been a mainstay strategy to preserve profits at tech firms and the ability to generate money anywhere and pay tax nowhere, has long been one of the better features to invest in tech.
In case you missed the World Family Office Forum 2021, here's a link to the video...
2. The Gloves Are Back On
Rout of shares in Malaysia's top glove makers has brought them to attractive levels

Near rock-bottom prices make Malaysian glove makers attractive targets, but foreign exchange risk of the ringgit remains a concern
When the pandemic hit, there was an almost overnight shortage on some of the most basic protective medical equipment, none more so than rubber gloves.
For years, Top Glove was a quiet earner in the field of manufacturing rubber gloves, with applications for anything from washing the dishes in the sink to semiconductor manufacture.
And during the pandemic, companies like Top Glove (+1.29%) and Supermax (+0.51%) were among the top three Malaysian stocks on the buy list of foreign investors, before being routed as their valuations ran higher.
That has changed this year however, with the Malaysian glove makers ranking in the top three stocks on the buy list of foreign investors in the first quarter of 2021, attracting an estimated net inflow of US$340 million according to CGS CIMB Research.
While shares of glove makers were one of Asia's hottest pandemic trades for much of 2020, the rollout of coronavirus vaccines around the world weakened their appeal, and heady valuations made them the target of short sellers.
Like a used glove at the bottom of the wastebasket, Top Glove and its counterparts fell and quickly became the worst performers in Malaysia's benchmark equity index this year.
But with a market share of some 65% globally for rubber gloves, there are some analysts who believe that significant upside is still possible from the sector, especially with glove makers trading at around 6 to 10 times 2022 forward price-to-earnings and with strong dividend yields of as high as 8%.
Both Top Glove and Supermax have slid more than 50% off their October peaks, and are trading at values close to rock bottom levels.
Top Glove trades at about 6 times forward 12-month earnings, versus its one-year mean of 15.3 times and Supermax is even cheaper at a mere 3.8 times compared with its average of 15 times, according to data compiled by Bloomberg.
Pressure on Top Glove increased late last month when U.S. Customs and Border Protection ordered the seizure of its gloves at U.S. ports of entry over allegations of forced labor.
And foreign investors need to keep an eye on the Malaysian ringgit as well, which could provide unexpected shocks to an investment in Malaysian rubber glove makers, regardless of the gains that the stocks are likely to make.
Nonetheless, the longer-term demand for rubber gloves is likely to increase and not decrease.
As vaccinations proceed in earnest globally and with the global semiconductor industry ramping up, the macro fundamentals for glove demand remain robust.
3. Facebook an Indirect Cryptocurrency Play?
Billionaire investor Mike Novogratz buys into Facebook and shorts the U.S. 5-year Treasury note, betting on Facebook's upcoming digital wallet play

Addressable user base of 2.4 billion could potentially make Facebook's Novi digital wallet a race to adopt cryptocurrencies on the social media platform
For the investor who wants a little cryptocurrency action with some stock on the side, there's not a lot of options.
Whether it's buying shares of Tesla (+0.08%), MicroStrategy (-2.22%) or Square (+2.85%), which invest directly in Bitcoin, there aren't really that many choices.
Those interested to get in on the service providers would consider Visa (-0.18%), PayPal (+0.86%) and now even Facebook (-0.86%)?
At least that seems to be the case for billionaire investor Mike Novogratz, who revealed in an interview with Bloomberg that he's bought shares in Facebook to benefit from the ascent of cryptocurrency.
Novogratz, who is CEO of Galaxy Digital Holdings, said in a Bloomberg Television interview on Thursday that he's also short on interest rates,
"To me, being short the five-year part of the yield curve is a great hedge for any portfolio, crypto or non-crypto."
According to Novogratz, assets are rising because central banks are putting too much money into the system and if growth explodes because of the success in vaccinations and employment roars back, the U.S. Federal Reserve "may flinch" and choose to taper asset purchases.
Which is why Novogratz suggests a short of the U.S. 5-year Treasury note to pair with an investment in Bitcoin.
Novogratz continues to be one of the biggest bulls in cryptocurrencies, and notes that money continues to pour into the space, with the total market value of cryptocurrencies exceeding US$2 trillion, doubling in about 2 months, amid surging institutional demand.
His bet on Facebook is based on anticipation that the social media giant's Novi digital wallet will send its stock higher.
Due to be released this quarter, Facebook's Novi digital wallet will have an addressable potential user base of some 2.4 billion people almost overnight, which far outstrips even the most heavily used cryptocurrency of the day.
What can Digital Assets do for you?
While markets are expected to continue to be volatile, Novum Alpha's quantitative digital asset trading strategies have done well and proved resilient.
Using our proprietary deep learning and machine learning tools that actively filter out signal noise, our market agnostic approach provides one of the most sensible ways to participate in the nascent digital asset sector.
If this is something of interest to you, or if you'd like to know how digital assets can fundamentally improve your portfolio, please feel free to reach out to me by clicking here.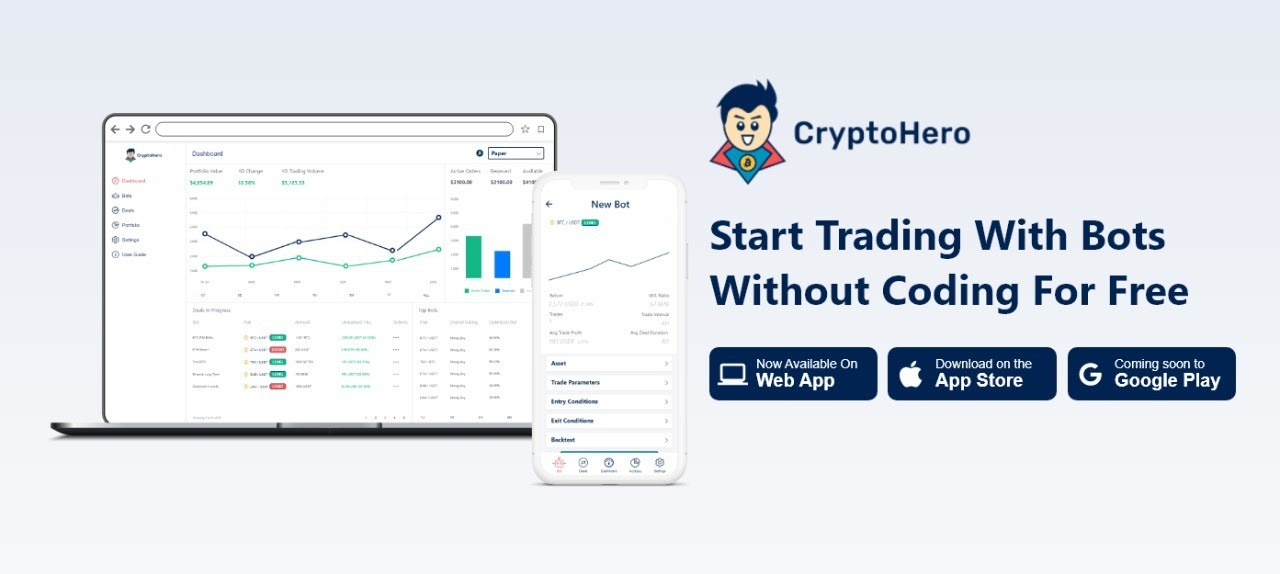 Looking to trade cryptocurrency yourself? Then why not try
CryptoHero
, a member of the Novum Group.
Enjoy some of the high performing algorithms that Novum Alpha uses, absolutely free!
Because you can't be up 24 hours trading cryptocurrency markets, CryptoHero's free bots do the trading for you.
Simple and intuitive for crypto beginners to set up and run, CryptoHero is currently available on the
Web
and
iOS
with an Android version ready in 2021.
Try our one click copy bot settings with the button below and enjoy 1-month Premium Subscription absolutely free!
Apr 07, 2021