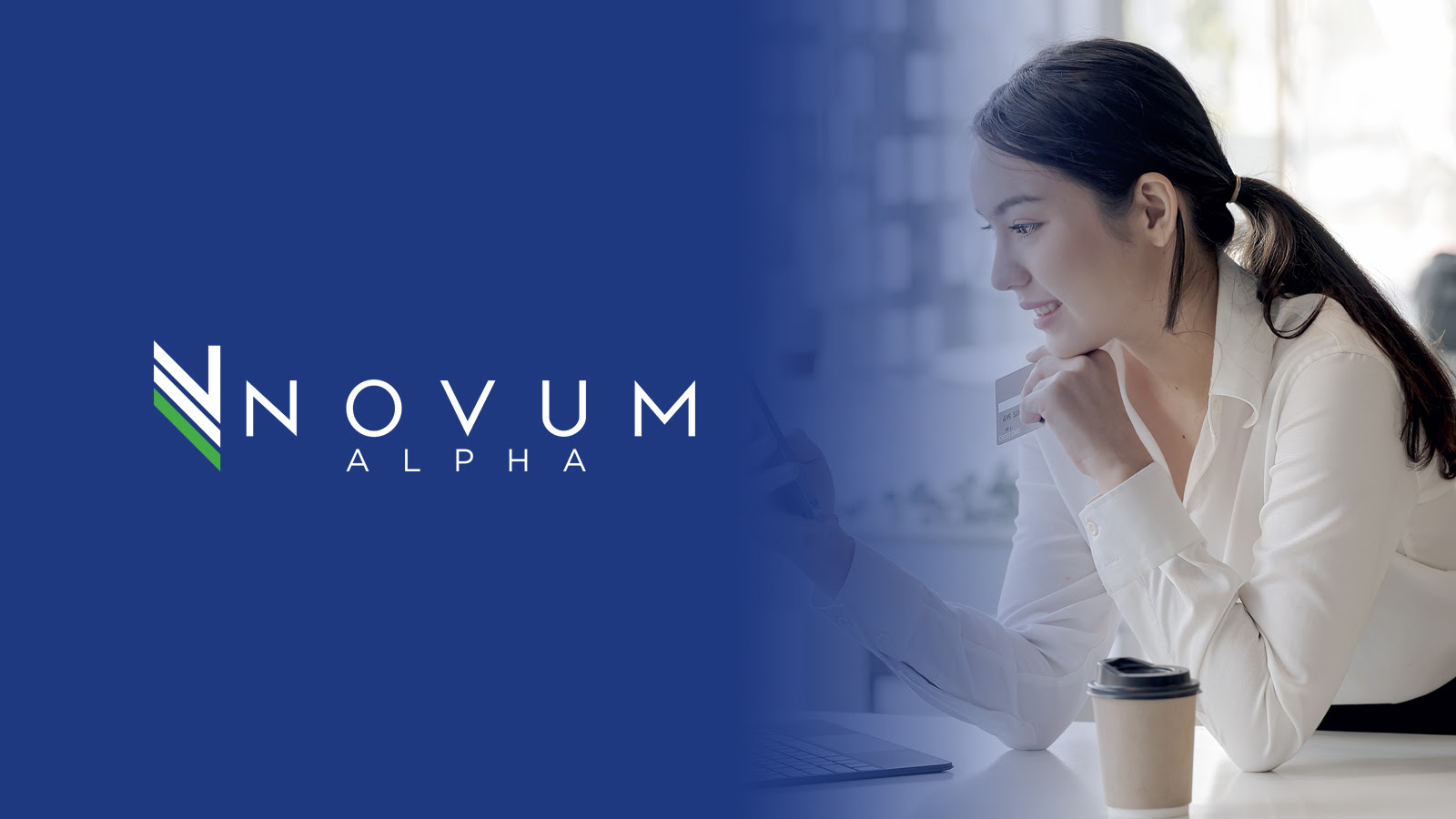 Novum Alpha - Daily Analysis 6 April 2021 (10-Minute Read)
Investors buoyed perhaps by the sense of rebirth and renewal that Easter brings in particular and Spring brings in general, were out in full force, setting new highs for a variety of American indices.
A terrific Tuesday to you as markets appear to turn the corner.
In brief (TL:DR)
U.S. stocks opened higher on Monday with the S&P 500 (+1.44%), tech-centric Nasdaq Composite (+1.67%) and blue-chip Dow Jones Industrial Average (+1.13%) all in the green after the Easter holiday.
Asian stocks opened mixed Tuesday even as U.S. equities rallied to a record on solid economic data that added to evidence of a strengthening recovery.
The U.S. 10-year Treasury yield held at 1.70% as demand for Treasuries appears to be stabilizing.
The dollar held losses as investors chugged after risk assets.
Oil rose with May 2021 contracts for WTI Crude Oil (Nymex) (+1.31%) at US$59.42 after tumbling 4.6% in the previous session with producers unable to coordinate to limit supply and demand falling short of projections.
Gold was little changed with Jun 2021 contracts for Gold (Comex) (+0.42%) at US$1,736.00 even as the dollar was stable.
Bitcoin (+1.45%)

edged higher to US$59,380, on inflation concerns with outflows from exchanges continuing to lead inflows

(outflows suggest that investors are looking to hold Bitcoin in anticipation of rising prices).
In today's issue...
GameStop Joins in the Game
Now Anyone Can Get in on a Pre-IPO Allocation of Shares
Singapore Warns Retail Investors Over Investing in Cryptocurrencies
Market Overview
"Never bet against the U.S. economy," intoned U.S. Federal Reserve Chairman Jerome Powell, during the earliest days of the coronavirus pandemic.
Those comments now appear prescient (for today at least) as Asian stock were weaker amid a wider rally in both stocks and Treasuries on Wall Street .
Investors buoyed perhaps by the sense of rebirth and renewal that Easter brings in particular and Spring brings in general, were out in full force, setting new highs for a variety of American indices.
Meanwhile America's gain has been at the expense of Asia as a rising dollar took a tole on Tokyo's Nikkei 225 (-0.18%) and Seoul's Kospi Index (-0.13%) which were down marginally while Sydney's ASX 200 (+1.09%) and was up, and Hong Kong's Hang Seng Index was closed.
1. GameStop Joins in the Game
GameStop (-1.91%) looks to reinvent itself as a digital company despite stiff competition and no clear plan for reinvention

GameStop set to issue 3.5 million new shares, cashing in on retail investor interest in the company, while longer term the company is likely to come under structural challenges and serious doubts over its business model
What does a struggling company do when retail investors and Redditors pump up its shares for no apparent reason?
Why, sell more of them of course.
Cashing in on the inexplicable buzz surrounding shares of a video game retailer that is simultaneously loved and hated, GameStop is set to issue an additional 3.5 million shares at a value of US$1 billion, sending the stock crashing yesterday.
Shares of GameStop fell by almost 20% at one point yesterday, before recovering most of the losses and ended just slightly down for the day.
To be sure, GameStop has seen its fortunes improve somewhat, revealing an uptick in retail sales on Monday as the U.S. embarks on vaccination in earnest and with pandemic restrictions lifting.
According to GameStop, sales were up 11% for the 9 weeks ended April 3, versus the same period a year ago.
GameStop is also on a drive to reinvent itself, as video game content generally moves online through direct downloading services such as Steam, Google's (+4.19%) Stadia and Microsoft's (+2.77%) Xbox Game Pass.
The fortunes of GameStop had been on the decline for years, as mall traffic faltered and where downloadable game content, and free-to-play games superseded the sale of physical game discs.
But the coronavirus pandemic may have also inadvertently provided an opportunity for GameStop as well – the lifting of pandemic restrictions in many states has seen a rise in consumers wanting to take a trip to the mall.
Special commemorative game paraphernalia outside of the physical game discs themselves, also present an opportunity for GameStop to carve a niche market for itself, as a congregation point for fans of the game to meet in real life, and to shop for physical products in an increasingly digital world.
But it would be a brave investor that is taking a bet on GameStop outside of pure speculation.
Game publishers are looking to take control of the distribution and sale of games themselves, to avoid the pound of flesh claimed by platform providers, including Steam, Apple (+2.36%) and Microsoft.
And digital transformation for GameStop won't come easily either, given that its primary offering lends itself well to digital distribution.
As game publishers look to develop a more direct and intimate relationship with gamers, GameStop's offering looks increasingly irrelevant and antiquated.
2. Now Anyone Can Get in on a Pre-IPO Allocation of Shares
Retail investors are increasingly gaining access to pre-IPO allocations of shares through zero fee trading apps such as Robinhood and SoFi

Increase in retail presence in pre-IPO allocations shifts the power dynamic and investors may hold longer as opposed to cashing out on the first day of the IPO, regardless of performance
It used to be that you had to know someone who knew someone, to get an allotment of pre-IPO shares – the almost surest way to make money in the business.
Whether it was being invited for drinks at the Harvard Club in midtown Manhattan or to lunch at Daniel on the Upper East Side, an IPO allotment was the way the rich and connected backslapped each other and got even richer and more connected.
But the pandemic has upset that traditional power balance and the GameStop saga has hefted a chunk of change (both literally and metaphorically) into the pockets of retail investors.
Retail investors using zero-fee trading apps like Robinhood and SoFi, which can account for as much as a fifth of daily trading volumes on U.S. equity markets, are the 400-pound gorilla that are now demanding for their piece of the action.
Wielding significant volumes, Robinhood and SoFi are allowing their retail investors to buy pre-IPO shares of companies set to list on public markets – a privilege once exclusively the privilege of a select group of investors.
And that trend is changing the power dynamic on Wall Street, where banks would offer these shares to favored clients, sometimes just as a matter of business.
While Asian investors have long had access to pre-IPO allocations in their neck of the woods, in the U.S. and the United Kingdom, such a luxury was until recently, afforded only to hedge funds, institutional investors and high net worth individuals.
IPO shares are particularly attractive because many "pop" on the first day, amid a flurry of interest and speculation once the opening bell gets ringing.
Between 1980 and 2020, the average first-day increase of a U.S. IPO was 18.4%, according to Jay Ritter, a University of Florida professor who studies IPOs.
But there's no such thing as a sure bet, as IPO investors into food delivery service Deliveroo (+2.22%) were quick to discover.
By the end of the first day of trading, shares of Deliveroo sank by 26% and according to Ritter's data, IPOs in the long run tend to slump by as much as 15.8% on average, excluding the first day's pump.
In other words, the day of the IPO is when the so-called "smart money" cashes out.
But that may change with more retail investors getting in on the pre-IPO action.
Unlike professional money managers – retail investors may stick with a share for longer, and may be more invested in the stock on a personal level, like was the case for Airbnb (-0.82%).
When the short-term home rental platform Airbnb went IPO last December, it also made limited amounts of shares available to some of its "hosts" who have since seen the value of their holdings shoot up by as much as 40%.
And while some may criticize these allocations as marketing gimmicks, as retail investors become more powerful in the equity markets, they may be too big to ignore longer term.
3. Singapore Warns Retail Investors Over Investing in Cryptocurrencies
Chairman of Singapore's top financial watchdog warns retail investors to beware of cryptocurrency investments as they could lose all of their money

Warning comes amidst a slew of scams, including the collapse of Singapore-based cryptocurrency investment firm Torque, as well as the unauthorized use of the Prime Minister's Twitter (+0.64%) profile and image to sell cryptocurrencies
The island nation of Singapore is not a very big place. A mere 247 square miles at low tide, you're likely to run into someone you know eventually.
And because it's Singapore, that someone could end up being Ethereum's Vitalik Buterin or Binance's Changpeng Zhao, better known as "CZ."
But the Singapore Prime Minister Lee Hsien Loong selling cryptocurrency? Even that's a bit of a stretch.
According to the Prime Minister Lee, a blockchain platform had misappropriated his Twitter profile and identity to promote the sale of its proprietary cryptocurrency.
In a Facebook post, the Prime Minister revealed,
"The site's creators are anonymous, but I have sent an open tweet out to ask that my name and photo be removed from the site immediately, as I have nothing to do with the platform."
"I urge everyone to remain vigilant when dealing with cryptocurrency platforms."
"If you deal with entities not regulated by the Monetary Authority of Singapore, remember, you won't be protected by the laws administered by MAS."
MAS is the Monetary Authority of Singapore, the country's central bank, as well as its financial regulator.
Cryptocurrencies have become headline news in Singapore of late after Torque, a supposed cryptocurrency investment and trading platform, suddenly defaulted on its investors, with hundreds of millions of dollars' worth of investor funds supposedly dissipated.
Given the public outcry over the shutdown of Torque, and the recent misappropriation of the Singapore Prime Minister's image and profile to sell cryptocurrencies, Chairman of the MAS Tharman Shamugaratnam was quick to warn of the dangers in investing in this nascent asset class.
Responding to a question in parliament on Monday, Shamugaratnam who is Senior Minister and also the Coordinating Minister for Economic and Social Policies, said,
"Cryptocurrencies can be highly volatile, as their value is typically not related to any economic fundamentals."
"They are hence highly risky as investment products, and certainly not suitable for retail investors."
Tharman's warnings come in the wake of the collapse of Torque, which was likely to have been a Ponzi scheme that was disguised as a legitimate Singapore-based cryptocurrency investment.
As Bitcoin rallied to all-time-highs, a backdrop of low yields and increased institutional investor interest in cryptocurrencies makes it a fertile ground for scams to prey on the lack of knowledge and understanding of the digital asset space, particularly from retail investors.
What can Digital Assets do for you?
While markets are expected to continue to be volatile, Novum Alpha's quantitative digital asset trading strategies have done well and proved resilient.
Using our proprietary deep learning and machine learning tools that actively filter out signal noise, our market agnostic approach provides one of the most sensible ways to participate in the nascent digital asset sector.
If this is something of interest to you, or if you'd like to know how digital assets can fundamentally improve your portfolio, please feel free to reach out to me by clicking here.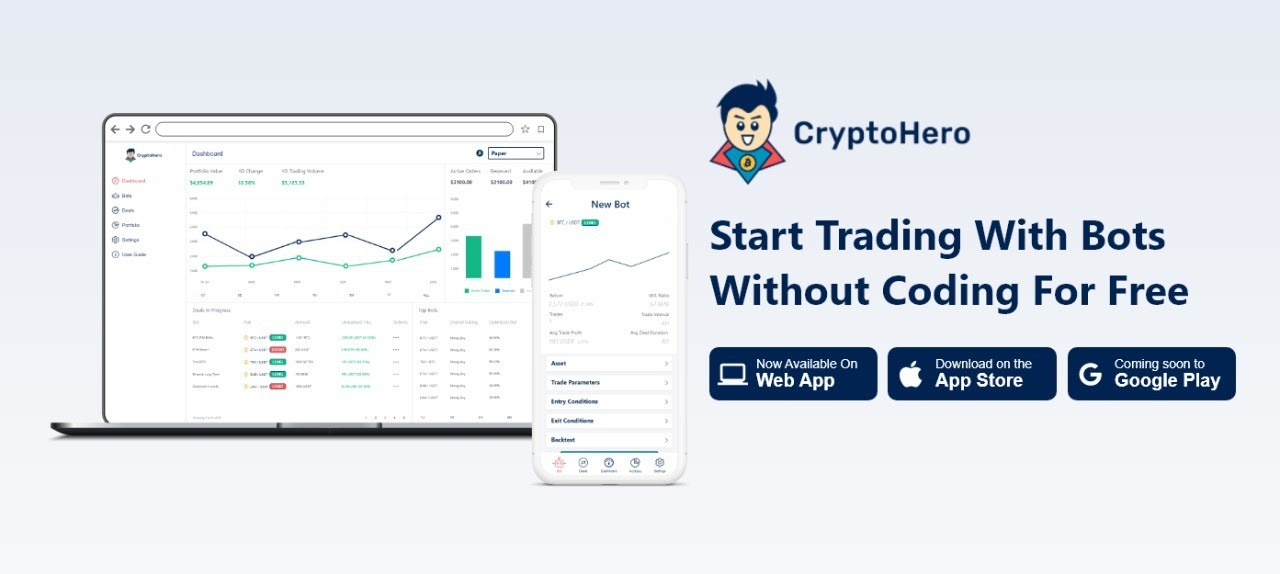 Looking to trade cryptocurrency yourself? Then why not try
CryptoHero
, a member of the Novum Group.
Enjoy some of the high performing algorithms that Novum Alpha uses, absolutely free!
Because you can't be up 24 hours trading cryptocurrency markets, CryptoHero's free bots do the trading for you.
Simple and intuitive for crypto beginners to set up and run, CryptoHero is currently available on the
Web
and
iOS
with an Android version ready in 2021.
Try our one click copy bot settings with the button below and enjoy 1-month Premium Subscription absolutely free!
Apr 06, 2021