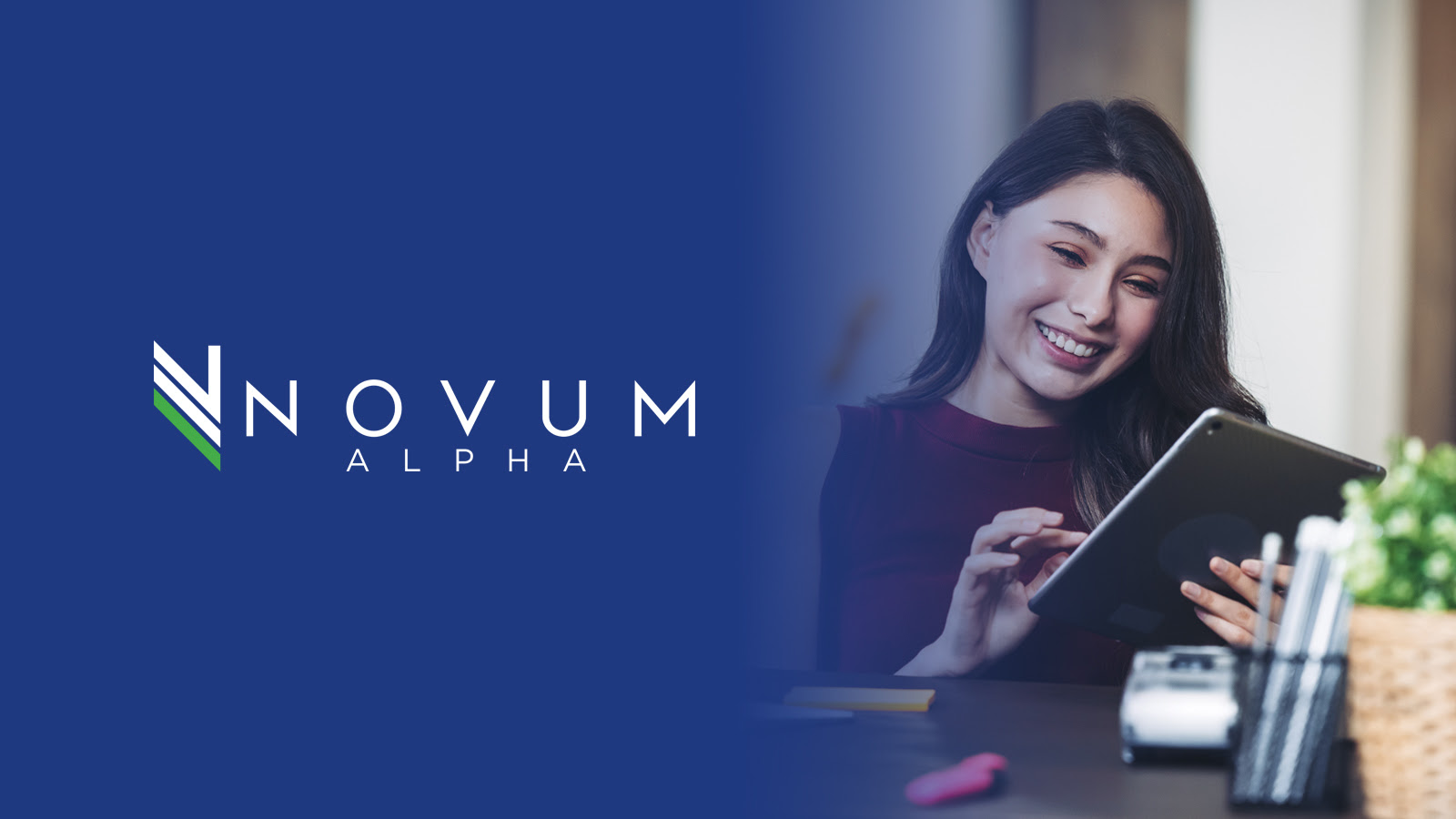 Novum Alpha - Daily Analysis 24 March 2021 (10-Minute Read)
Just when you thought it was safe to take off your mask again (it's actually not going to be safe for awhile) but setbacks in the pandemic front are emerging, battering optimism in stocks of airlines, cruise operators and hotels, just as spring is coming around.
A wonderful Wednesday to you as markets wind lower on concerns of a coronavirus resurgence.
In brief (TL:DR)
U.S. stocks marched into Monday madness in the red as the S&P 500 (-0.76%), blue-chip Dow Jones Industrial Average (-0.94%) and tech-centric Nasdaq Composite (-1.12%) were all lower because of concerns that the coronavirus is making a comeback.
Asian stocks opened mostly weaker after setbacks to the recovery from the pandemic weighed on U.S. equities and oil.
The U.S. 10-year Treasury yield edged down to 1.61% on risk appetite souring.
The dollar was steady.
Oil fell with May 2021 contracts for WTI Crude Oil (Nymex) (-0.10%) at US$57.69 with greater concerns over a return of demand.
Gold was little changed with Jun 2021 contracts for Gold (Comex) (+0.19%) at US$1,730.70 as the dollar held its own.
Bitcoin (-1.36%)

fell to US$54,134 at the open as risk appetite in general waned

(outflows suggest that investors are looking to hold Bitcoin in anticipation of rising prices).
Join our Panel Discussion...
"Digital Assets - Reshaping Finance and the Economy" at World Family Office Forum 2021

✅ Panelists:
Michael J. Saylor, Chairman & CEO, MicroStrategy, Inc.
Patrick Tan, CEO & General Counsel, Novum Alpha
Peter Habermacher, CEO & Co-Founder, Aaro Capital
Raoul Pal, Co-Founder, Real Vision
Bitcoin - What institutional adoption means for investors?
The problem with Fiat money and how Central Banks could evolve?
How does Ethereum differ to Bitcoin? What is DeFi?
Why should Family Offices take Crypto seriously? Best practice approach
✅ Date & Time: Thursday, 25 March 2021 - 14:00 CET (Central European Time)
✅ Free registration here:
https://www.worldfamilyofficeforum.com/registration
In today's issue...
Playing for All the Chips
It Ain't Over Till the Fed Lady Sings
Surge in NFT Prices Pushes Along Fractionalization
Market Overview
Just when you thought it was safe to take off your mask again (it's actually not going to be safe for awhile) but setbacks in the pandemic front are emerging, battering optimism in stocks of airlines, cruise operators and hotels, just as spring is coming around.
Fresh lockdowns in Europe and questions over whether AstraZeneca's coronavirus vaccine efficacy data may have been rushed are casting a pall over sentiment.
Any suggestion that vaccine data and the approval process may have cut corners casts a shadow not just on AstraZeneca, but on all vaccine providers, especially given the name of the operation they were developed under - "Operation Warp Speed."
In Asia, shares were mostly down on Wednesday with Tokyo's Nikkei 225 (-1.05%), Hong Kong's Hang Seng Index (-0.51%) and Seoul's Kospi Index (-0.24%) down, while Sydney's ASX 200 (+0.52%) was the standout as bank shares rose.
1. Playing for All the Chips
Intel's (-3.28%) persistence in continuing to make chips is paying off in the short run for its stock and will pay off as semiconductor capability becomes a strategic resource

Over reliance on overseas makers of chips, in particular in Taiwan could leave top U.S. chip companies vulnerable
If data is the currency of the future, then semiconductors are the wallet that empower that data.
With the U.S., U.K., and Canada joined the European Union to impose sanctions against China over its treatment of the Uyghurs in China's Xinjiang province, strategic resources such as chip manufacturing are particularly contentious.
China has plenty of historical and nationalist reasons to want to retake what it views as the renegade province of Taiwan, which is coincidentally also home to a strategic resource – chipmaking.
Led primarily by Taiwan Semiconductor Manufacturing Co. ("TSMC") (-3.03%), Taiwan has over the past decade developed capabilities in the expensive business of making microchips and companies like AMD (-2.39%) and Nvidia (-0.88%), which has made significant advances in designing chips for artificial intelligence processes, have long used it as a manufacturing base.
But China has been improving its chip foundry capabilities and stockpiling global microchip supplies as well, with actions like sanctions depriving its tech companies like Huawei, access to semiconductors.
So it's no surprise that the Biden administration is keen on bringing some key manufacturing home including chipmaking and which goes some way to explain why Intel, which unlike its competitors has long resisted offshoring chipmaking, will be building US$20 billion to build two new chip foundries in Arizona.
Intel is looking to turnaround its fortunes, outsourcing whenever necessary, but also launching a new service to make chips for other companies.
And that's where Intel may have a leg up on its competitors because the new strategy comes amid a global chip shortage that is wreaking havoc on industries from automobile manufacturing to even Samsung Electronics itself having to delay rolling out new smartphone models.
2. It Ain't Over Till the Fed Lady Sings
Pullback in U.S. Treasury yields shows that the Fed knows what it's doing by standing by to intervene when it comes to recent spikes in U.S. government borrowing costs

Economy is headed in the right direction, but risks still remain, as demonstrated by the recent spike in coronavirus case numbers and fresh lockdowns in Europe, Fed demonstrates its prescience by keeping stimulus and accommodative monetary policy on the table
With more Americans at Spring Break than acne on a teenager's forehead, there may be a false sense that the worst of the pandemic may be behind us.
But far from it, things are getting worse in cities like Chicago, with a worrying uptick in coronavirus infections and an extension of lockdowns in the Netherlands.
And the U.S. Federal Reserve is well aware that this may really just be the end of the beginning.
In prepared testimony before the House Financial Services Committee, Fed Chairman Jerome Powell noted,
"The recovery has progressed more quickly than generally expected and looks to be strengthening."
"But the recovery is far from complete, so, at the Fed, we will continue to provide the economy the support that it needs for as long as it takes."
Powell and Treasury Secretary Janet Yellen will be appearing before the committee as part of congressional oversight of the government's response to the pandemic. Both policy makers will testify again on Wednesday, to the Senate Banking Committee.
In forecasts released last week, Fed policy makers projected that the economy will grow 6.5% in 2021. That would be the fastest pace since 1983 when measured fourth quarter over the same three months a year earlier and would follow a 2.4% contraction in 2020 as a result of the pandemic.
Inflation, as calculated by the personal consumption expenditures price index, is seen in the Fed's median forecast as ending 2021 at 2.4% after clocking in at 1.5% in January.
The Fed has also said it will keep short-term interest rates pinned near zero until the labor market has reached maximum employment and inflation has risen to 2% and is on track to moderately exceed that level for some time.
But a recent rise in coronavirus cases is putting a damper on sentiment, pushing Treasury yields down and validating the Fed's stance to not intervene at that juncture.
That calm and resilience by the Fed should help stabilize markets as well and provide the Fed with an aura of prescience.
3. Surge in NFT Prices Pushes Along Fractionalization
Surge in interest in digital art and non-fungible tokens is promoting the rise of fractionalization of holding NFTs
Digital creations built atop the blockchain lend themselves well to fractionalization more so than physical creations like oil paintings
Can't afford a US$69.3 million Beeple? How about owning a fraction of one?
With non-fungible token ("NFT") and digital art having taken the cryptosphere by storm in 2021 and with pieces such as Beeple's "Everydays: The First 5000 Days" fetching a record-breaking US$69.3 million, not everyone has pockets deep enough to bid on the burgeoning world of cryptocurrency art.
But that's what cryptocurrencies were meant to empower anyway wasn't it? Decentralization and fractional ownership.
Emerging NFT projects are committing themselves to lowering barriers to entry for artists, creators and photographers — making it easier for them to mint their own NFTs and also enabling access to a wider audience by making it possible for buyers to share ownership of an NFT.
Whereas it's probably not possible to share the ownership of a Monet – would you hang it somewhere on odd days and then hang it somewhere else on even ones? – it's entirely possible to fractionalize ownership for NFTs, it's what the blockchain was built for.
Owning just a portion of a piece of digital art is an approach becoming more appealing to collectors, as a way to offer shared ownership.
A new decentralized project called Fractional will allow NFT owners to mint tokenized fractional ownership of their pieces facilitating the buying and selling of percentages of the full NFT.
Additionally, fractionalizing allows for the NFT holder to realize some liquidity from their asset without selling the entire piece.
The platform will also enable users to fractionalize entire collections of NFTs and release them under one shared ownership token allowing those with less knowledge of the scene to invest in digital art compiled by more renowned collectors.
An index NFT if you will.
Another project called DAOfi has launched a decentralized exchange forked from Uniswap for the trading of fractionalized NFTs.
Designed to solve the liquidity problem in secondary markets for NFTs whereby NFT owners have to wait for someone to bid or buy at an asking price for a single piece, DAOfi borrows some of the concepts from decentralized finance, such as automatic market making and liquidity pools to ensure that a "live" market for NFTs exist.
What can Digital Assets do for you?
While markets are expected to continue to be volatile, Novum Alpha's quantitative digital asset trading strategies have done well and proved resilient.
Using our proprietary deep learning and machine learning tools that actively filter out signal noise, our market agnostic approach provides one of the most sensible ways to participate in the nascent digital asset sector.
If this is something of interest to you, or if you'd like to know how digital assets can fundamentally improve your portfolio, please feel free to reach out to me by clicking here.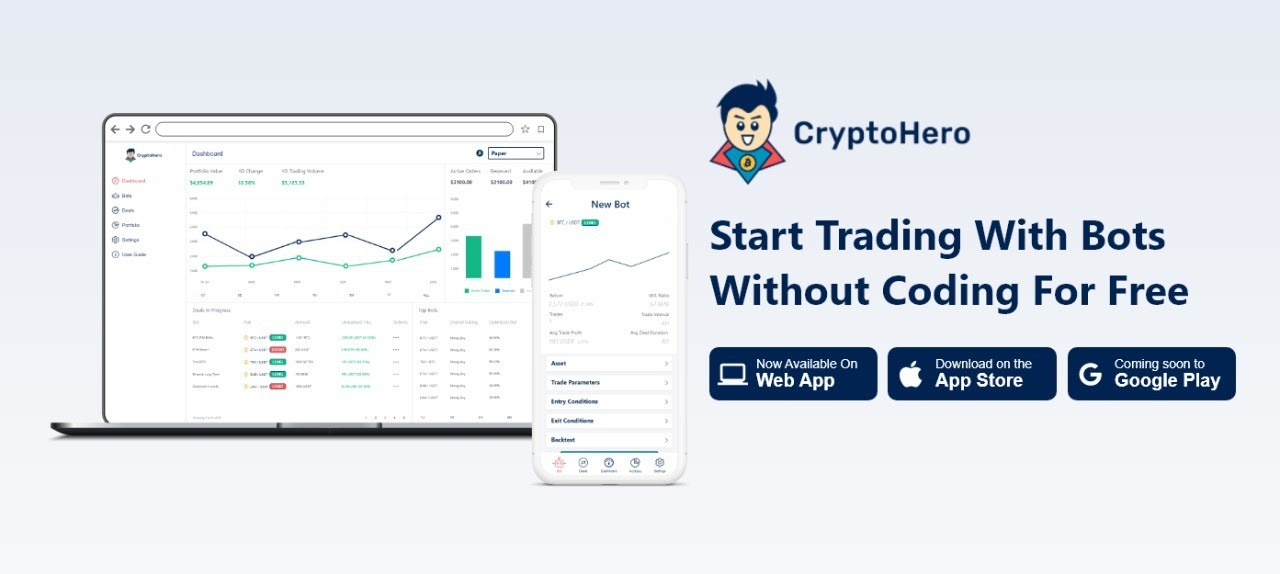 Looking to trade cryptocurrency yourself? Then why not try
CryptoHero
, a member of the Novum Group.
Enjoy some of the high performing algorithms that Novum Alpha uses, absolutely free!
Because you can't be up 24 hours trading cryptocurrency markets, CryptoHero's free bots do the trading for you.
Simple and intuitive for crypto beginners to set up and run, CryptoHero is currently available on the
Web
and
iOS
with an Android version ready in 2021.
Try our one click copy bot settings with the button below and enjoy 1-month Premium Subscription absolutely free!
50,000 DOGE coins giveaway to CryptoHero users!!!
Invite your friends to CryptoHero and you both will get DOGE. Click
here for more detail
.
Mar 24, 2021