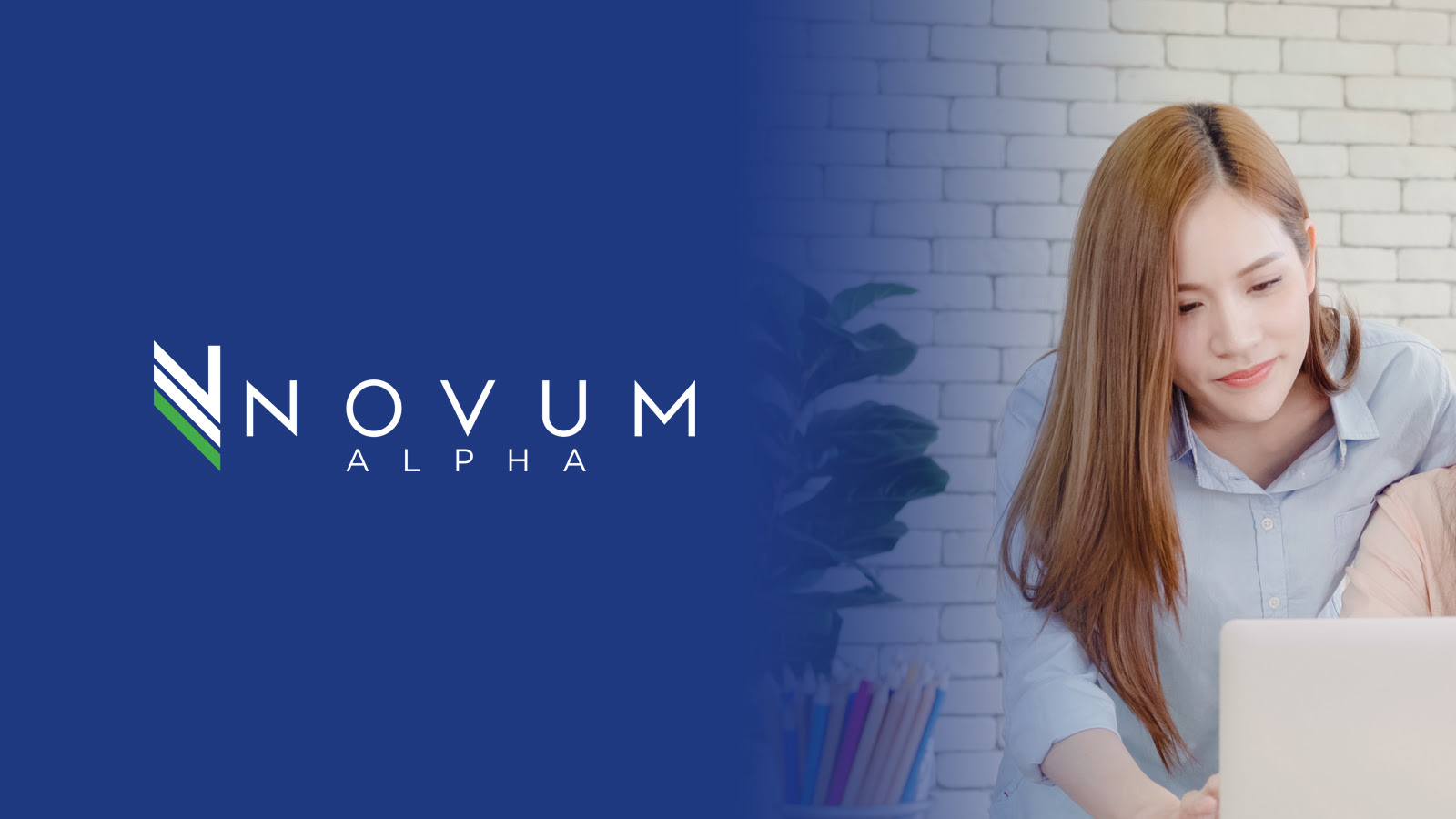 Novum Alpha - Daily Analysis 22 March 2021 (10-Minute Read)
The word of the week is "rudderless." Investors looking for a clear momentum trade this week will be disappointed as equities, bonds and cryptocurrencies appear to be moving sideways in rangebound trading and no clear directional inputs.
Welcome back to a brand new week and I hope you're having a marvelous Monday!
In brief (TL:DR)
U.S. stocks were a mixed bag on Friday as the S&P 500 (-0.06%) and blue-chip Dow Jones Industrial Average (-0.71%) were lower while the tech-centric Nasdaq Composite (+0.76%) was higher as Treasury yields retreated.
Asian stocks fluctuated to start the week, with investors fretting over bond yields and inflation as economic activity picks up.
The U.S. 10-year Treasury yield fell three basis points to 1.69%, just shy of in highest levels in about 14 months.
The dollar advanced against most Group-of-10 currencies.
Oil fell with April 2021 contracts for WTI Crude Oil (Nymex) (-1.11%) at US$60.74 pulled back sharply on weaker demand data.
Gold fell with April 2021 contracts for Gold (Comex) (-0.45%) at US$1,736.10 as risk appetite for commodities in general waned.
Bitcoin (-0.92%)

fell to US$56,726 at the open and appears to be hovering around the US$57,000 level without signs of a clear breakout

(outflows suggest that investors are looking to hold Bitcoin in anticipation of rising prices).
In today's issue...
Trouble with the Turkish Lira as Central Bank Change Rattles
Hedge Funds Harbor Hopes for Asian Recovery
NFTs Explode into a US$1 Billion Business
Market Overview
The word of the week is "rudderless."
Investors looking for a clear momentum trade this week will be disappointed as equities, bonds and cryptocurrencies appear to be moving sideways in rangebound trading and no clear directional inputs.
Shares in Asia, were a mixed bag in the Monday morning session with Tokyo's Nikkei 225 (-2.13%) and Seoul's Kospi Index (-0.09%) down while Kong's Hang Seng Index (+0.39%), and Sydney's ASX 200 (+0.58%) were up slightly.
1. Trouble with the Turkish Lira as Central Bank Change Rattles
Sudden change of Turkey's central bank governor rattles investor confidence and muddies waters of central bank independence

Plunging Turkish lira, which had been on the ascent up till fairly recently sees outflows of funds into Asian currencies
Some investors will no doubt remember the pains from the Asian Financial Crisis of 1997, which saw the fast-growing economies of the region suffer severe setbacks as a result of runs on their currencies.
And Asian markets faced fresh stress tests on Monday as a plunge in the Turkish lira lifted the safe-haven yen and blunted risk appetite, although the fallout so far looked to be relatively contained to that country.
Up till fairly recently, Turkey was considered a high growth country, grouped together with the likes of Russia, South Africa and Brazil.
But geopolitical tensions within the strategically important region as well as souring ties between Turkey's president and western leaders has led to the country falling far short of its potential.
The Turkish lira plunged as much as 15% following President Recep Tayyip Erdogan's shock decision to replace the country's central-bank chief.
The hawkish Turkish central bank governor, Naci Agbal, who was appointed in November, had won market praise by aggressively raising the policy rate to 19%, the highest of any big economy, in an effort to stem in inflation concerns.
However Agbal's shock removal, announced in the early hours of Saturday, came after the bank hiked rates by a greater-than-expected 200 basis points on Thursday in a move designed to curb inflation, currently around 16%, and support the currency.
The plunge erased more than four months of gains in the lira since November and put the lira within a few percentage points of a record low reached earlier that month.
Erdogan's decision to fire Agbal, who had sought to instil some price stability and perception of central bank independence, is a blow to investor confidence and raises concern the country will once again embark on a path of rock-bottom rates.
The initial backlash exceeded some analysts' estimates, and marks a swift reversal of investor enthusiasm toward Turkish markets.
Agbal's replacement, Sahap Kavcioglu, pledged on Sunday to use monetary-policy tools effectively to deliver permanent price stability with the new chief expected to reverse last week's rate increases.
Any weakness in the lira could add to inflationary pressures building in the economy and erode Turkey's real rates, currently the highest in emerging markets after Egypt's.
While Turkey's high nominal rates are a lure for yield hunters, its mercurial inflation and the perception that central bank policy has been too loose for the prevailing economic conditions has made the lira one of the most volatile currencies in the world.
Last year, Turkish banks spent more than US$100 billion of the nation's foreign reserves to support the sinking currency, according to a report by Goldman Sachs. That prompted calls by Turkish opposition for a judicial probe into the nation's official reserves.
In comparison, foreign investors purchased a net US$4.7 billion worth of Turkish stocks and bonds in the months following Agbal's appointment, on confidence that a steady (and hopefully) independent hand was at the helm of the central bank.
Overseas inflows to Turkey through swaps were about US$14 billion during that period, according to Istanbul-based economist Haluk Burumcekci.
Those flows may reverse, as investors grow increasingly jittery over the assertiveness of Turkish President Erdogan and his strong-man tactics.
Asian opportunities also provide a nice foil for investors to measure up the risk-reward ratio of going long on Turkey, and concerns that Japanese retail investors that have built long lira positions, a popular trade for the yield-hungry sector, might be squeezed out, so triggering another round of lira selling.
2. Hedge Funds Harbor Hopes for Asian Recovery
Over US$800 billion in hedge fund money is eyeing opportunities in Asia to power their returns

Financial centers Hong Kong and Singapore are likely to benefit, and are exploring new investment vehicles including SPACs and VCCs
Asia, its essence captured in Disney's latest animated movie Raya: The Last Dragon, portrays a region of mystique, spice and opportunity.
And it appears that investors are catching on to the region for more than just dumplings as hedge funds focused on Asia are predicting a surge of new money from North America and Europe as investors move away from overvalued U.S. assets to tap the early pandemic recovery in China and other parts of the region.
A recent Credit Suisse survey of more than 200 institutional investors with some US$812 billion in hedge fund assets showed Asia-Pacific was the most-sought after region with 55% net demand, the highest level of interest in over a decade.
By comparison, net demand for North America stood at just 20%, with the figures reflecting the share of investors planning to raise allocations minus those planning to trim.
Speaking with Bloomberg, Richard Johnston, Asia head at Albourne Partners in Hong Kong noted,
"The areas we are seeing most demand for are China equities, low-net hedge funds and private credit."
With the Chinese economy one of the first to reflect a recovery from the coronavirus pandemic, more American and European investors are headed to the Far East in search of opportunity.
The investment shift could help foster growth in Asia's relatively small hedge fund industry, centered largely in Hong Kong and Singapore.
Some 200 family offices have already set up shop in Singapore to take advantage of opportunities, including the family office of Sergey Brin, the billionaire cofounder of Google.
Investors around the world are trying to find ways of profiting from the region's economic growth, and Asia hedge funds have outperformed global peers.
Johnston, who advises investors on alternative investments, said some North American institutions are pushing China allocations to 15% to 20% of their overall investments in a range of asset classes.
The surge in monetary and fiscal stimulus in North America and Europe may also push some investors to park more money in Asia, skirting the frothiness of U.S. markets.
Regulatory changes that have made it easier for hedge funds to invest in China are also boosting demand, as are innovative new investment vehicles including the variable capital company or VCC out of Singapore.
The VCC aims to provide the same level of discretion investors have come to expect, while ensuring the high levels of compliance and tax advantages that the global financial center has come to gain a reputation for.
3. NFTs Explode into a US$1 Billion Business
Non-fungible tokens or tokens that are uniquely identified, present an opportunity for artists and creators to gain a more equitable share of revenue from their creations

Recent sale of digital art by Beeple for US$69.3 million is drawing in more creators to NFTs
How much for a GIF? The NFT or non-fungible token market has ballooned to US$1 billion almost overnight and captured the imagination of artists and blockchain enthusiasts all over the world.
And powering that revolution has been Alchemy, the technology behind every major NFT platform such as Makersplace, OpenSea, Nifty Gateway, SuperRare and Cryptokitties. Alchemy allows its customers to connect to the Ethereum blockchain so transactions can be read and written to the world's most used blockchain – think of them as the APIs or application programming interface between the front end of a website and the Ethereum blockchain.
Founded in 2017 by Nikil Viswanathan and Joe Lau, the San Francisco-based Alchemy was initially only open to general, rather than private, customers last August.
Since then, transactions using Alchemy technology have grown 54-fold to power US$25 billion worth of Ethereum projects such as decentralized finance startups and NFT platforms.
Alchemy's first customer was Matt Hall, the co-creator of CryptoPunks. Hall and his partner John Watkinson have since seen over US$130 million of the low-fi pixelated people he and his partner create change hands on various NFT platforms, with the priciest selling recently for about US$7.6 million.
While Alchemy is helping create a new type of business model known as decentralized finance, or DeFi, and facilitates financial transactions without a trusted intermediary, reducing transaction fees and friction, it's in the NFT space where it really shines.
Alchemy empowers platforms like OpenSea to provide its users access to smart contracts to connect an artist and buyer directly.
The blockchain element is crucial because it enables a digital item like a CryptoPunk to have scarcity and be linked to its authenticated owner, giving it a value previous digital items couldn't claim.
But how can something digital be scarce?
Sure, anyone can download a digital copy of any digital work, but ownership is an exclusive and expensive club.
Because the blockchain ensures the certainty that it's yours forever and that everyone knows because the blockchain is transparent, NFTs provide a unique value proposition that has just come into maturity.
Ironically, because it's easier to make digital copies, the demand for the original will be even stronger – NFTs create digital scarcity in an age of internet abundance, and there's an intangible value to that.
As was witnessed in China, demand for designer knockoffs (regardless of their quality) fell significantly as Chinese became wealthier and more demanded to own the originals created by French or Italian fashion houses.
One of the obvious benefits of buying art, is that it lets you financially support creators that you like, and that's true with NFTs as well. Buying an NFT typically also comes with some basic usage rights, like being able to post the image online or even better, setting it as your profile picture, so everyone will know you own it.
But more importantly, there are bragging rights with NFTs and a blockchain entry to back it up.
Ultimately, knowing that you own the original imbibes an unquantifiable sense of satisfaction that collectors are willing to pay for.
There will always be people willing to pay for fakes, but in a world that feels increasingly commoditized, even more are likely to shell out for ownership of an original.
NFTs are just an extension of the times.
What can Digital Assets do for you?
While markets are expected to continue to be volatile, Novum Alpha's quantitative digital asset trading strategies have done well and proved resilient.
Using our proprietary deep learning and machine learning tools that actively filter out signal noise, our market agnostic approach provides one of the most sensible ways to participate in the nascent digital asset sector.
If this is something of interest to you, or if you'd like to know how digital assets can fundamentally improve your portfolio, please feel free to reach out to me by clicking here.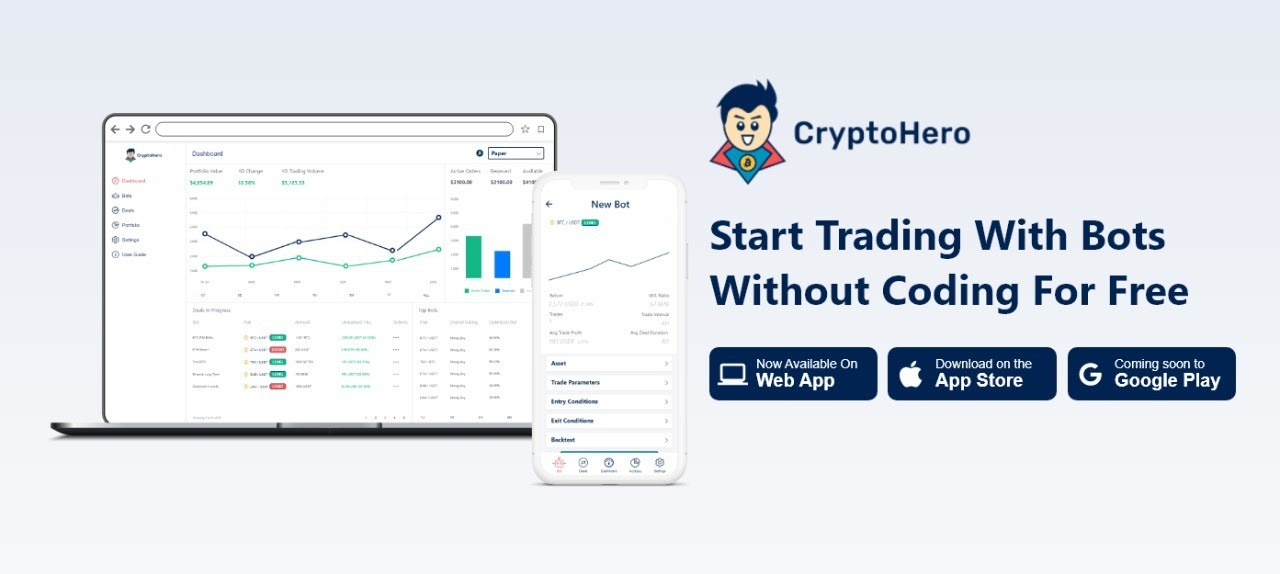 Looking to trade cryptocurrency yourself? Then why not try
CryptoHero
, a member of the Novum Group.
Enjoy some of the high performing algorithms that Novum Alpha uses, absolutely free!
Because you can't be up 24 hours trading cryptocurrency markets, CryptoHero's free bots do the trading for you.
Simple and intuitive for crypto beginners to set up and run, CryptoHero is currently available on the
Web
and
iOS
with an Android version ready in 2021.
Try our one click copy bot settings with the button below and enjoy 1-month Premium Subscription absolutely free!
50,000 DOGE coins giveaway to CryptoHero users!!!
Invite your friends to CryptoHero and you both will get DOGE. Click
here for more detail
.
Mar 22, 2021