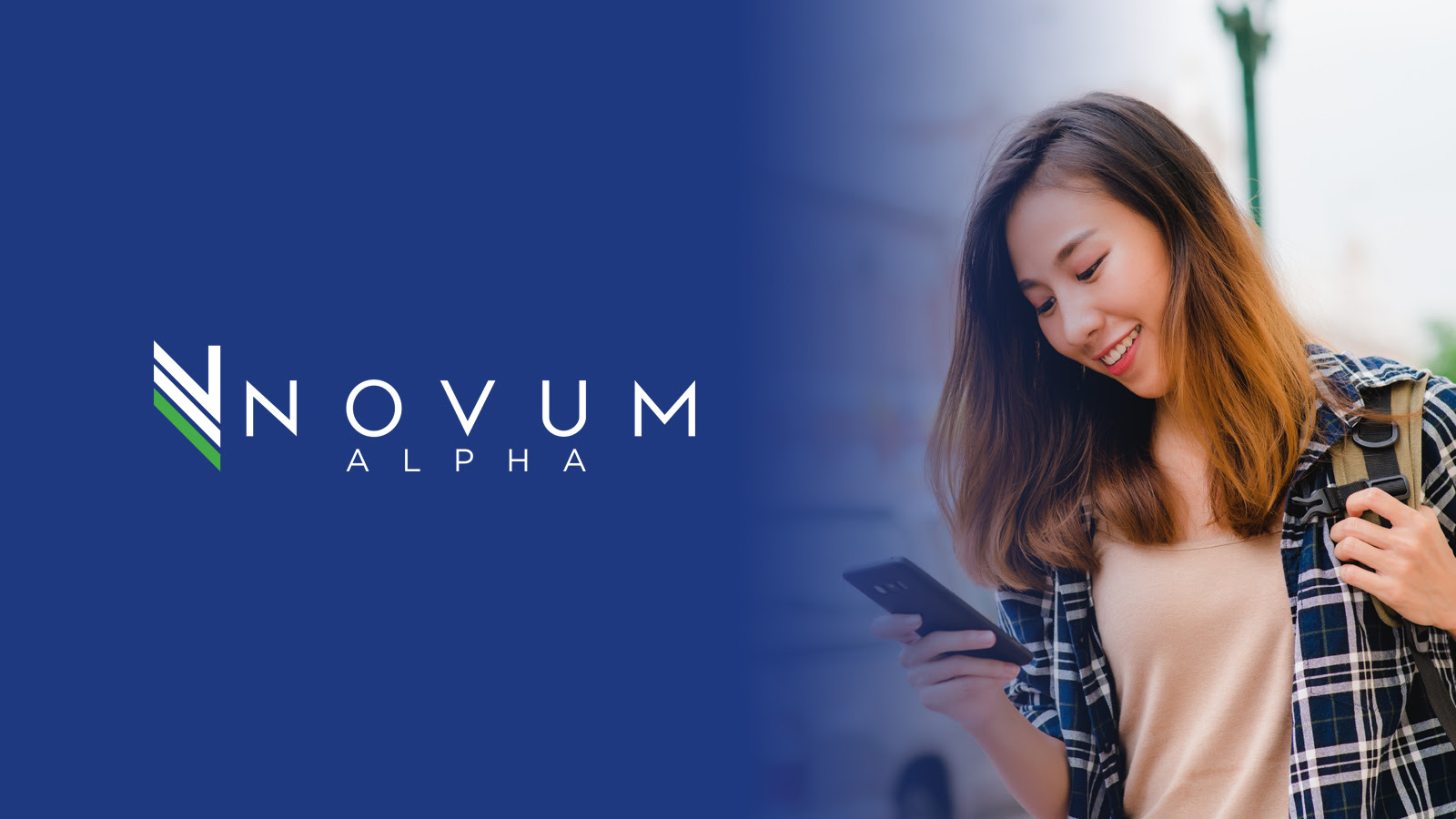 Novum Alpha - Daily Analysis 17 March 2021 (10-Minute Read)
Markets hang on to every word that utters from the high officials at that temple of monetary policy, the U.S. Federal Reserve. Like the Pope to Catholics, U.S. Federal Reserve Chairman Jerome Powell's words have the power to move markets and that's why investors are sitting on the sidelines, avoiding any major moves before clear monetary policy projections and action on asset purchases are made clear.
Hoping you're having a wonderful Wednesday as the markets wind into the U.S. Federal Reserve's rate setting meeting to get a glimpse of the central bank's forecasts for the next few quarters.
In brief (TL:DR)
U.S. stocks wavered in the week leading up to the U.S. Federal Reserve's all-important rate-setting meeting later today with the S&P 500 (-0.16%), and blue-chip Dow Jones Industrial Average (-0.39%) down slightly while the tech-centric Nasdaq Composite (+0.09%) led the pack as familiar pandemic trading themes played up again.
Asian stocks were a mixed bag at the open Wednesday as investors weigh the strength of the economic recovery in anticipation of the Federal Reserve's policy statement.
The U.S. 10-year Treasury yields crept up to 1.63% as the Fed began its two-day policy meeting, with expectations high that the Fed won't intervene to bring down yields.
The dollar continued to waver ahead of clear Fed policy forecasts.
Oil rose slightly with April 2021 contracts for WTI Crude Oil (Nymex) (+0.02%) at US$64.81 as the dollar wavered.
Gold was little changed with April 2021 contracts for Gold (Comex) (-0.09%) at US$1,729.40.
Bitcoin (+3.87%)

rose to US$56,445 after a sharp selloff earlier in the week

as inflows into exchanges continued to lead outflows albeit at a much slower rate (inflows suggest that investors are looking to sell Bitcoin in anticipation of falling prices).
In today's issue...
Biden's Looks to Hike Taxes for the Rich
Countries Across Europe Suspend Oxford/AstraZeneca Covid-19 Vaccine
India's Back to Banning Bitcoin All Over Again
Market Overview
Markets hang on to every word that utters from the high officials at that temple of monetary policy, the U.S. Federal Reserve.
Like the Pope to Catholics, U.S. Federal Reserve Chairman Jerome Powell's words have the power to move markets and that's why investors are sitting on the sidelines, avoiding any major moves before clear monetary policy projections and action on asset purchases are made clear.
Most investors are pricing in more of the same, while the U.S. economic recovery is picking up speed and inflation concerns while relevant, have yet to be realized, unemployment remains high.
The Fed is more or less expected to keep its asset purchase program unchanged and interest rates low as planned all the way to 2023, and while everybody knows that, it's comforting to be told as well.
Christians may know that Jesus loves them, but we still need priests and pastors to remind us regularly.
For investors, just know that the Fed loves you as well, and will keep the liquidity taps flowing.
In Asia, stocks wavered with Tokyo's Nikkei 225 (+0.02%) and Hong Kong's Hang Seng Index (+0.67), up marginally while Seoul's Kospi Index (-0.77%) and Sydney's ASX 200 (-0.63%) all went red as investors sat on the sidelines ahead of the key U.S. policy meeting.
1. Biden's Looks to Hike Taxes for the Rich
Buoyed by his success in passing his US$1.9 trillion fiscal stimulus package, U.S. President Joe Biden is looking to hike taxes, particularly capital gains taxes

Slim chance that tax hikes might get passed and increased capital gains taxes as well as corporate taxes could hurt investor sentiment, punishing low margin firms and rewarding companies which have more options when determining where their revenues originate
It's as yet unclear whether or not U.S. President Joe Biden is any good with a bow and an arrow, but there's no doubting that he's looking to make history by eyeing one the biggest tax hikes in almost three decades and taking from the rich to give to the poor, well, sort of at least.
Buoyed by his success in passing his US$1.9 trillion fiscal stimulus package with few compromises, Biden is now eyeing the first major tax hike since 1993 that will help fund some of his long-standing economic and infrastructure plans.
The Biden administration is drawing up its plan at a time when at least half a dozen states are also considering raising taxes for the wealthy in response to the economic fallout from the coronavirus pandemic.
And the proposed policies collectively could shape the way millions of Americans save, spend and manage their finances for years.
An independent analysis of those proposals by the Tax Foundation estimated that the top 1% of taxpayers would see their after-tax income reduced by around 11.3% in 2021 and the top 5% would see it shrink by 1.3%. Those in the 90th to 95th percentile would see their after-tax incomes reduced by 0.2%.
While Biden has rejected a wealth tax, as proposed by progressive Democratic Senator Elizabeth Warren, he has called for expanding the estate tax's reach, as well as taxing capital gains and dividends at the ordinary income tax rate of 39.6% for those making more than US$1 million.
These capital gains taxes if implemented, could have serious implications on currently frothy asset markets and may force investors to reassess their asset allocation strategies, including what they invest in and how.
Income tax rates would edge up to 39.6% from 37% for those making above US$400,000, who would also face a 12.4% Social Security payroll tax.
While middle class families will be spared a direct tax raise, Biden's plan to raise the corporate tax rate from 21% to 28% might still affect middle and lower-income individuals.
Higher corporate taxes could eat into earnings, reducing the amount that companies can spend on pensions and employee stock plans and encourage firms to offshore more of their incoming revenues, keeping them just beyond the reach of the United States.
The tax proposal is also an opportunity to fund Biden's plan to increase U.S. employment, which includes US$400 billion for manufacturing and US$300 billion for research and development.
Tax earnings could also boost infrastructure, combat climate change, expand help for the poor, and address the inequities in the tax system.
And that should help companies like Intel, which still has substantial manufacturing resources in the U.S., as well as solar companies and even electric vehicle makers.
To be sure, any tax changes will have to move through Congress, and Biden has almost no power to push through his plan via an executive order.
Even though they hold a slight majority in the Senate, Democrats would need at least ten Republicans to back the bill to move it under regular Senate rules. But Republicans are signalling they are prepared to fight, with Senate Minority Leader Mitch McConnell saying last month the two parties will "have a big robust discussion about the appropriateness of a big tax increase."
Odds are low that the proposed tax hikes will make it through, but then again, the same was said of Biden's US$1.9 trillion fiscal stimulus.
2. Countries Across Europe Suspend Oxford/AstraZeneca Covid-19 Vaccine
Oxford/AstraZeneca coronavirus vaccine faces fresh setback as more countries in Europe join a growing list to suspend use of their Covid-19 vaccine

Coronavirus infections are surging in Germany and Italy is returning to lockdown, increasing the danger that Europe may return to a third wave of pandemic lockdowns as coronavirus infections surge
Just when you thought it was safe to take the jab…
Countries across Europe have suspended the Oxford/AstraZeneca Covid-19 vaccine over concerns the jab may cause blood clots, even though healthcare officials and the World Health Organization say there is no evidence of such problems.
Germany, Italy, France, Spain and the Netherlands have joined a growing list of countries that have suspended the use of the Oxford/AstraZeneca vaccine with Norway, Denmark and Bulgaria suspending their use of the vaccine last week.
The United Kingdom however remained defiant, with Prime Minister Boris Johnson, declaring that the U.K.'s healthcare regulator saw "no reason to discontinue" use of the vaccine, with Downing Street reaffirming that the jab was deemed by regulators to be both "safe and effective."
The World Health Organization has sought to downplay ongoing safety concerns, saying last week that there is no link between the Oxford/AstraZeneca shot and an increased risk of developing blood clots.
The United Nations health agency has also urged nations not to pause the Oxford/AstraZeneca inoculation programmes.
The European Medicines Agency said it was investigating instances of blood clots and has called an extraordinary meeting this Thursday "to conclude on the information gathered and any further actions that may need to be taken".
Concerns over the Oxford/AstraZeneca vaccine could not have come at a worse time for Europe, especially as Italy enters into a fresh nationwide lockdown and coronavirus infections are already surging in Germany, prompting healthcare officials to warn of a third wave.
German ICU doctors are already urging lawmakers for an "immediate return" to partial lockdown.
Even as optimism remains high for a return to normalcy in both the U.S. and Europe, with effective vaccines being administered, lockdown fatigue and an restive population are putting pressure on healthcare systems with the risk of a third wave clear and present.
Already, the U.S. state of Florida is seeing a fresh surge in coronavirus cases as pandemic weary Americans head to the Sunshine State for Spring Break, sans mask and sans social distancing.
To be sure, vaccinations are proceeding in earnest, but they are not occurring at the rate which would make an immediate removal of restrictions and return to normalcy possible.
There is a chance that a third wave could force renewed lockdowns, even against a backdrop of vaccinations and investors might rotate into the pandemic trades, sending already spiking U.S. Treasury yields back down again and tech stocks clawing back losses.
3. India's Back to Banning Bitcoin All Over Again
New Delhi looking to ban Bitcoin in one of the widest bans on cryptocurrencies proposed by any national government to date
Official comments however reveal that Indian lawmakers are not entirely certain that they can even enforce such a ban, but see it as more of an attempt to adopt blockchain while dumping on cryptocurrencies
For a country that literally banned its own money (the 50 and 100 rupee notes were banned before the measures were walked back, but not without plunging India into monetary chaos), it's no big surprise that India would be looking to prohibit a rival to money.
The Indian government is proposing a new law banning cryptocurrencies, under which anyone involved in trading or merely holding such digital assets could be fined.
The bill, one of the world's strictest policies against cryptocurrencies, would criminalize possession, issuance, mining, trading and transferring cryptocurrencies.
In a move reminiscent of "de-monetization," New Delhi is looking to give cryptocurrency holders up to six months to liquidate their cryptocurencies, after which penalties will be levied.
But unlike the effort to ban the 50 and 100 rupee notes, trying to enforce a nationwide ban on cryptocurrencies is likely to be far more challenging for New Delhi.
While there is no official data in India about the number of cryptocurrency investors and the worth of their investments, industry experts estimate that there are over eight million investors whose cryptocurrencies could be worth in excess of several hundred million dollars.
Indian officials are confident of getting the bill enacted into law as Prime Minister Narendra Modi's government holds a comfortable majority in parliament.
If the ban becomes law, India would be the first major economy to make holding cryptocurrency illegal, well beyond what neighbor China, which has banned mining and trading but not possession, has not attempted.
To be sure, this is hardly the first time that New Delhi has attempted a ban on cryptocurrencies, and despite government threats, cryptocurrency transaction volumes in India have been swelling and Indian investors are believed to hold some US$1.4 billion in crypto-investments.
User registrations and money inflows at local cryptocurrency exchange Bitbns are up 30-fold from a year ago, and Unocoin, one of India's oldest exchanges, added 20,000 users in January and February, despite concerns over a ban.
Top Indian officials have called cryptocurrency a "Ponzi scheme", but Finance Minister Nirmala Sitharaman this month eased some investor concerns.
Speaking to CNBC-TV18, Sitharaman said,
"I can only give you this clue that we are not closing our minds, we are looking at ways in which experiments can happen in the digital world and cryptocurrency. There will be a very calibrated position taken."
"We don't have a problem with technology. There's no harm in harnessing the technology."
The Reserve Bank of India (RBI), India's central bank, is already working on launching its own digital currency.
What can Digital Assets do for you?
While markets are expected to continue to be volatile, Novum Alpha's quantitative digital asset trading strategies have done well and proved resilient.
Using our proprietary deep learning and machine learning tools that actively filter out signal noise, our market agnostic approach provides one of the most sensible ways to participate in the nascent digital asset sector.
If this is something of interest to you, or if you'd like to know how digital assets can fundamentally improve your portfolio, please feel free to reach out to me by clicking here.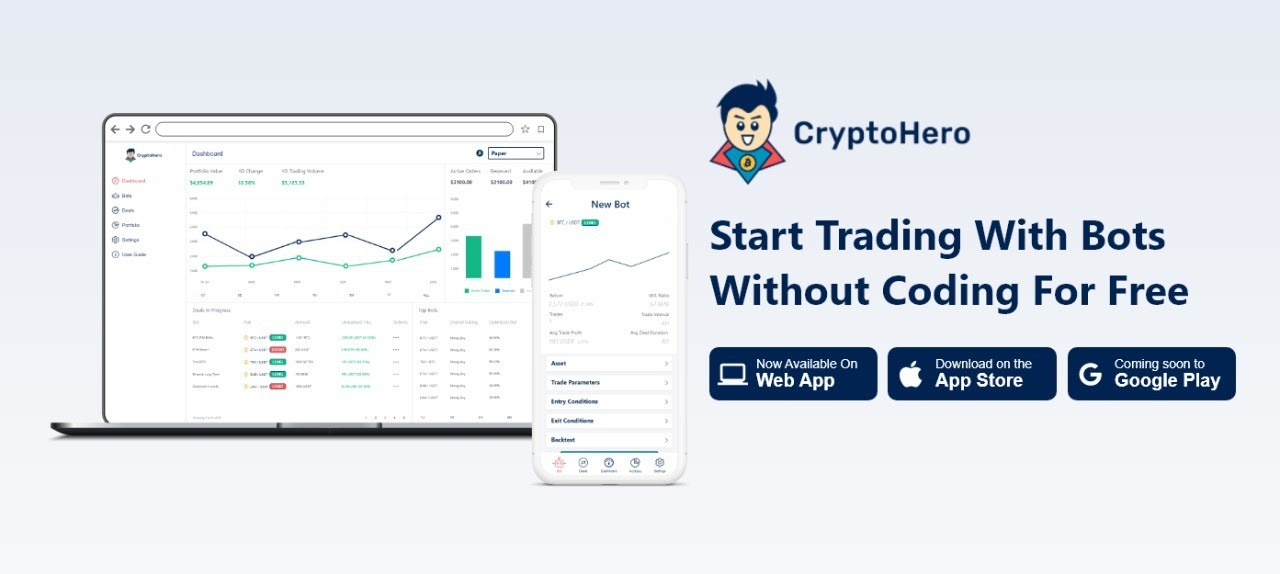 Looking to trade cryptocurrency yourself? Then why not try
CryptoHero
, a member of the Novum Group.
Enjoy some of the high performing algorithms that Novum Alpha uses, absolutely free!
Because you can't be up 24 hours trading cryptocurrency markets, CryptoHero's free bots do the trading for you.
Simple and intuitive for crypto beginners to set up and run, CryptoHero is currently available on the
Web
and
iOS
with an Android version ready in 2021.
Try our one click copy bot settings with the button below and enjoy 1-month Premium Subscription absolutely free!
50,000 DOGE coins giveaway to CryptoHero users!!!
Invite your friends to CryptoHero and you both will get DOGE. Click
here for more detail
.
Mar 17, 2021