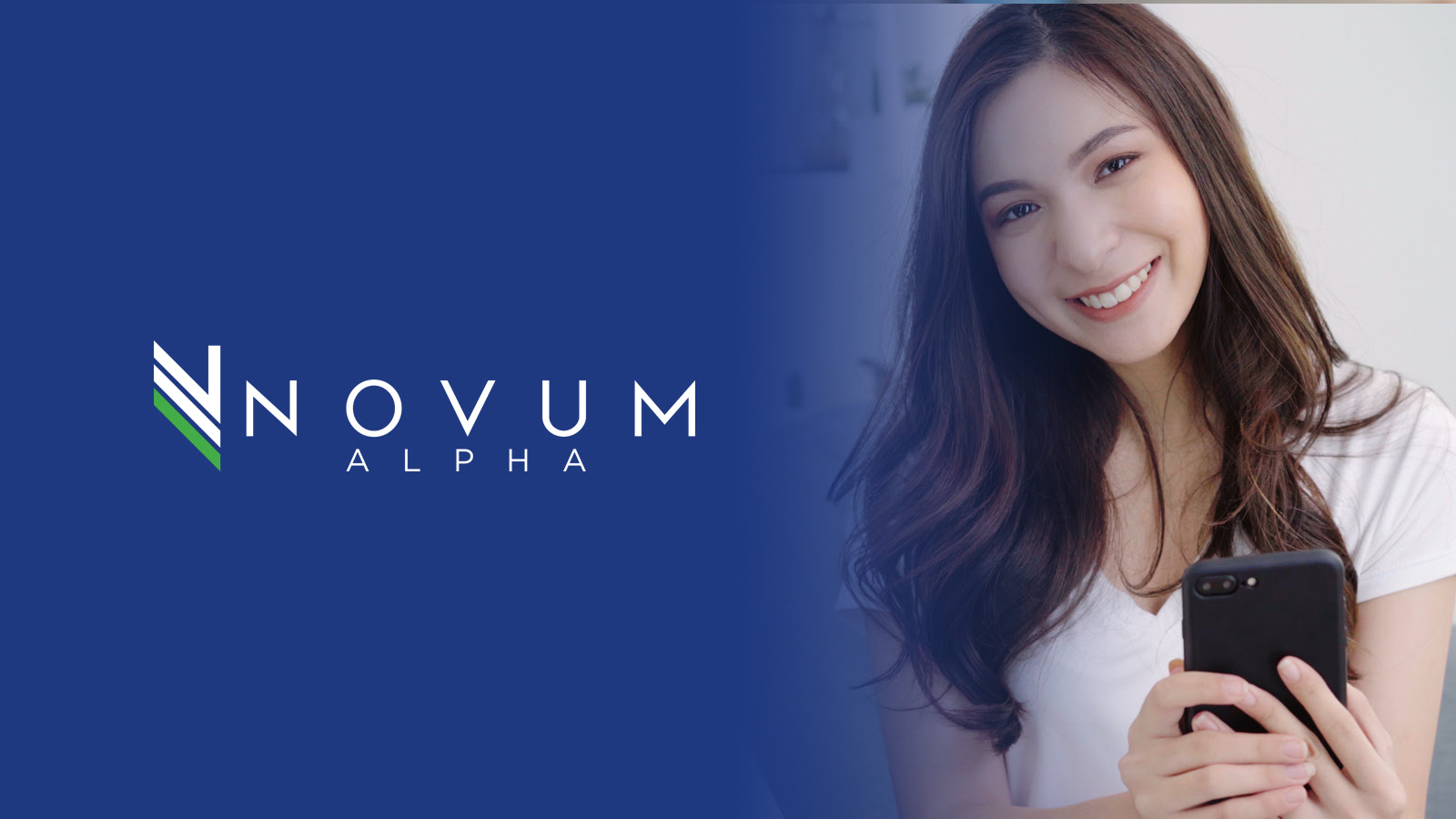 Novum Alpha - Daily Analysis 12 March 2021 (10-Minute Read)
Anticipation is one thing, actualization is an entirely different ball game and it looks like actualization is in as Biden's US$1.9 trillion fiscal stimulus package has finally arrived, leading to a flurry of risk-on sentiment and sending them higher.
A fantastic Friday to you as markets are full of good cheer!
In brief (TL:DR)
U.S. stocks roared into Thursday with the S&P 500 (+1.04%), blue-chip Dow Jones Industrial Average (+0.58%) and tech-centric Nasdaq Composite (+2.52%) all up as Biden signed his first major piece of legislation, the US$1.9 trillion pandemic relief package.
Asian stocks took their cue from Wall Street and reveled in fiscal stimulus, opening mostly up on Friday morning.
The benchmark U.S. 10-year Treasury yield edged up slightly to 1.542% but stayed mainly rangebound which was good enough for investors to take on more risk.
The dollar continued to decline.
Oil edged up with April 2021 contracts for WTI Crude Oil (Nymex) (+0.61%) at US$65.84, on optimism and risk appetite.
Gold slipped with April 2021 contracts for Gold (Comex) (+0.19%) at US$1,721.60 as investors poured into industrial commodities and inflation concerns were put on the back burner.
Bitcoin (+0.30%)

briefly topped US$57,000 before pulling back to US$56,869 as investors continue to bet on the cryptocurrency with fiscal stimulus and the prospect of an ETF. Outflows from exchanges led inflows (outflows suggest that traders are looking to hold Bitcoin in anticipation of higher prices).
In today's issue...
Coupang Copies Amazon's Business Model, Can it Copy its Profits Too?
Warren Buffett's Investing Philosophy Would Have Left the World Poorer
Bitcoin is Bubbling on ETFs and Stimulus
Market Overview
Anticipation is one thing, actualization is an entirely different ball game and it looks like actualization is in as Biden's US$1.9 trillion fiscal stimulus package has finally arrived, leading to a flurry of risk-on sentiment and sending them higher.
Asian stocks rallied on Friday morning, with Tokyo's Nikkei 225 (+0.78%), Seoul's Kospi Index (+1.05%) and Sydney's ASX 200 (+0.82%) were higher in the morning session, while and Hong Kong's Hang Seng Index (-0.28%) was slightly lower on profit taking.
1. Coupang Copies Amazon's Business Model, Can it Copy its Profits Too?
Coupang IPO biggest Asian firm listed on Nasdaq since Alibaba, with shares priced above their initial target

Less clear what the prospects of Coupang will be, given its focus on the South Korean market and similar offering that will meet with stiff competition in markets outside its home market
We've all heard the stories, insane working hours, having to relieve yourself at your workstation because of quotas, and burning through billions of dollars in pursuit of market share.
But no, this isn't Amazon (+1.83%), it's a South Korean version called Coupang (+40.71%), and its IPO has been the biggest listing of an Asian firm on Nasdaq since Chinese e-commerce giant Alibaba Group Holding (+2.77%).
Dubbed "Korea's Amazon," Coupang, which is backed by SoftBank Group (+2.28%) and is now valued at over US$84 billion deserves the moniker as many of its services, though catered for the South Korean market, have been clearly inspired by Amazon.
From Rocket Delivery, which promises same-day delivery, to its doubling of net revenue in 2020 to US$12 billion, while still managing to turn in a loss of US$475 million, Coupang has all the hallmarks of an early Amazon, or does it?
Amazon provided the world a precedent for what an e-commerce giant could look like.
Burning through money for the better part of a decade, Amazon chased market share and customer satisfaction in its early years, forsaking profitability.
And during that time, then-Amazon CEO Jeff Bezos would write regularly to investors sharing with them his grand vision of becoming the most dominant online retailer in the world, but that they would have to wait for profits to come, and for Amazon's share price to reflect that.
For those who waited, the bet on Amazon paid off, and handsomely.
Investors looking at Coupang today are left to wonder if this Asian-born Amazon wannabe could pull off the same stratospheric growth as Amazon and have priced it into shares of the company.
For starters, Coupang's current market of South Korea is much smaller than Amazon in the United States and Alibaba in China.
And one of Coupang's core competencies, as described by founder and CEO Bom Kim at a 2019 panel discussion is its ability to customize solutions,
"Customizing our solutions around the constraints in the market to fulfill universal needs is really unique, and that's really behind our growth."
Which suggests that Coupang is intending to take on other geographical markets for its next stage of growth, localizing where necessary and tailoring processes for these markets.
The only problem? Most of these other markets are either saturated or fragmented.
Take for instance Southeast Asia, a region of some 645 million people, but with as many as 11 different markets and one that Sea Ltd (+9.01%) a Singapore-headquartered e-commerce and gaming company dominates through its app Shopee.
Japan, China and the U.S. all have their own established e-commerce platforms and competitors have generally shied away from offerings directly competing with Amazon or Alibaba.
So where will Coupang get its next phase of growth from?
That is less clear.
Unlike Amazon, which was creating an entirely new market segment, the decade or so of losses could be contextualized, Coupang on the other hand is a bit of a tougher sell.
The company isn't doing anything that hasn't been done before and some of which it probably shouldn't even do.
Despite Coupang's popularity, it has faced increasing scrutiny after reports of several deaths among delivery and logistics staff who were allegedly overworked.
Sound familiar?
And hyper-localization is nothing new, with Amazon's offerings in the various countries it operates in all tailored to suit domestic tastes.
Even then, Amazon has exited markets as well, including China and struggled previously with Amazon Prime Now, a 2-hour grocery delivery service in India which it eventually shut down.
Which is why it's challenging to see where Coupang's next stage of growth will come from.
Unlike the early 2000s when Amazon literally came to define and then dominate online shopping, that industry is now far more mature, and competitors lurk at every corner.
At the same panel discussion in 2019, Kim said,
"What takes you to the next level is to not settle because customers will never settle. Challenge yourself and say, 'how can you let the customer have it all?' If the customer has it all, they can't live without you."
Words that could just as easily have come out of Jeff Bezos' mouth in 2009. The only difference? Amazon today is wildly profitable, Coupang is not and warned that it may never be.
Investors would do well to take those warnings seriously.
2. Warren Buffett's Investing Philosophy Would Have Left the World Poorer
Buffett's investment methodology would have deprived the world of some of its most important innovations

Even when Buffett does bet on technology, it's been with "safe" and well-established companies rather than fuel innovation
Don't invest in things you don't understand, make few investments, and spend copious amounts of time reading financial statements before putting any money down.
That investment philosophy has formed the basic core of what Warren Buffett has done to pave his way to riches and after surpassing US$100 billion in net worth two days ago, more attention than ever is being placed on how that wealth was amassed.
Buffett often quips about airlines and in a 2007 letter to shareholders in Berkshire Hathaway's annual report, noted how "if a farsighted capitalist had been present at Kitty Hawk, he would have done his successors a huge favor by shooting Orville (the one flying the plane) down."
Buffett wasn't advocating murder, but rather he rued the day that the airplane was ever invented because airlines are so desperately difficult businesses to turn a profit from, as Buffett himself can painfully attest to, having lost money on them in the 1980s and again in 2020 when the pandemic struck.
But had Buffett's hypothetical capitalist managed to shoot poor Orville out of the sky, we'd still be on a 2-day boat ride from Tokyo to Los Angeles.
So how would Buffett feel about electric vehicles?
Probably no different.
But the world would be a lot worse for wear if all investors behaved like Buffett.
That Tesla's (+4.72%) shares have risen (recovered) of late and are expensive, has led investors to pour into other electric vehicle upstarts, including NIO (+11.40%), BYD (-1.46%) and Nikola Corporation (+6.84%) to name a few.
For all of these companies to succeed seems unlikely, but those that do, should ideally help to make the world better as we try to de-carbonize our mobility solutions.
And isn't that the point of investing after all? For a better tomorrow?
The failures of today fund the fortunes of tomorrow.
Entrepreneurs rarely, if ever, succeed on their first venture, but the lessons that they learn from each subsequent iteration, prepare them for success later down the line and the opportunity to contribute to the world in a meaningful way.
It's probably too early to say whether electric vehicles will be a good boom or a bad boom, but even if it's a bad boom, it won't be a complete washout.
The knowledge of how to make more efficient electric motors and higher-capacity batteries will remain even if the companies that developed that technology don't.
And consider how most legacy car makers hadn't seriously pursued electric vehicles until Tesla gave them a run for their money.
Today, almost every major vehicle maker has a suite of electric vehicle offerings.
If Tesla hadn't existed, it's hard to think these legacy automobile manufacturers would have made that push into electrification in earnest or organically.
Yet had Buffett bet on Apple (+1.65%) or Amazon in the early days, his investors would have seen many multiples of return on their investment.
Instead, Buffett made those investments into Apple and Amazon when they were already well-established companies and when the potential for further appreciation is more constrained and predictable.
If Berkshire Hathaway does one day bet on Tesla, you can be sure that the company would by then be a veteran electric vehicle maker, with a cult following (it already has one) and a significant market share.
But if the world relied on investors like Buffett, we probably would never have had electric cars to begin with.
3. Bitcoin is Bubbling on ETFs and Stimulus
Fiscal stimulus is fueling Bitcoin towards a new all-time-high as risk-on sentiment is fueling inflows into the cryptocurrency
Race to launch a Bitcoin ETF is heating up in the U.S. with Grayscale the latest to launch another attempt and hiring a dedicated ETF team to get across the finish line
Although the ink on Biden's stimulus checks is barely dry, investors are spending money like it's free.
Risk-on sentiment has gained momentum again and helped push Bitcoin close to its record high set last month, as U.S. President Joe Biden signed the US$1.9 trillion pandemic relief bill into law.
Over the past month, every correction in Bitcoin has presented an opportunity for investors to load up, with each subsequent dip shallower than the previous one, and offering more investors a chance to join in to restart the move upwards.
Up more than seven-fold in the past year amid increasing institutional interest, Bitcoin maximalists are also eagerly anticipating more activity in the ETF market.
An ETF or exchange traded fund would provide easy retail access to Bitcoin for investors, something that has thus far eluded the space.
While Bitcoin ETF-like instruments exist elsewhere, including in Europe and now Canada, there is a growing sense that the holy grail of ETFs, a U.S.-based ETF is close to the finish line.
Even Grayscale, creator of the infamous "Grayscale Premium," the difference between the cost of a share in Grayscale Bitcoin Trust and the price of Bitcoin, the underlying asset it is meant to track, has thrown its hat into the ETF ring.
A recent search of LinkedIn has revealed that Grayscale, the world's first institutional-grade gateway to Bitcoin, is looking to hire an entire ETF team from the ground up.
The race to launch a U.S. Bitcoin ETF is heating up, with U.S. regulators already considering several filings for a Bitcoin ETF, including ones from VanEck Associates and Bitwise Asset Management.
Allegations of price manipulation and large swings in the underlying asset have previously been hurdles for a Bitcoin ETF, but competition from other jurisdictions which have gone ahead to approve Bitcoin ETFs may be what eventually sways U.S. regulators.
And first mover advantage matters, which could be why Grayscale is scrambling to throw their hat in the Bitcoin ETF ring.
Last month Canada's Purpose Bitcoin ETF saw far higher trading volume out the gates than Evolve Fund Group's Bitcoin ETF, which launched just a day later.
To be sure, Grayscale had filed to create a Bitcoin ETF in the past with the U.S. Securities and Exchange Commission, but it doesn't currently have any active filing.
Alternatively, Grayscale could simply roll up its US$35 billion Grayscale Bitcoin Trust, the largest Bitcoin fund in the world, into an ETF, which from many regulatory angles would be the simplest and neatest way to get started.
What can Digital Assets do for you?
While markets are expected to continue to be volatile, Novum Alpha's quantitative digital asset trading strategies have done well and proved resilient.
Using our proprietary deep learning and machine learning tools that actively filter out signal noise, our market agnostic approach provides one of the most sensible ways to participate in the nascent digital asset sector.
If this is something of interest to you, or if you'd like to know how digital assets can fundamentally improve your portfolio, please feel free to reach out to me by clicking here.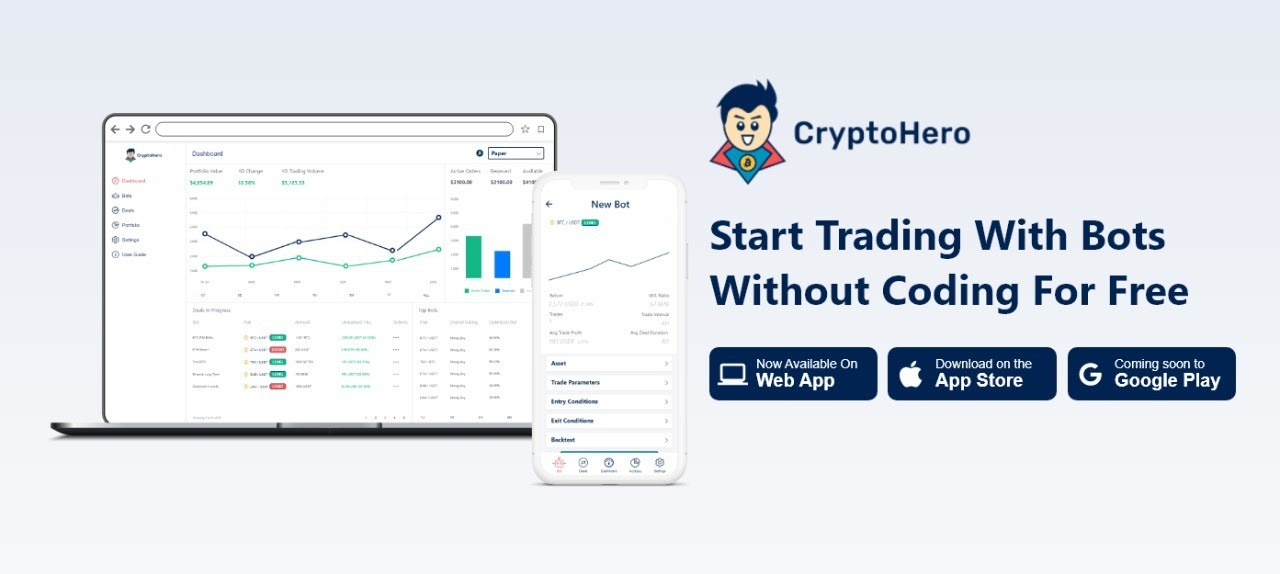 Looking to trade cryptocurrency yourself? Then why not try
CryptoHero
, a member of the Novum Group.
Enjoy some of the high performing algorithms that Novum Alpha uses, absolutely free!
Because you can't be up 24 hours trading cryptocurrency markets, CryptoHero's free bots do the trading for you.
Simple and intuitive for crypto beginners to set up and run, CryptoHero is currently available on the
Web
and
iOS
with an Android version ready in 2021.
Try our one click copy bot settings with the button below and enjoy 1-month Premium Subscription absolutely free!
50,000 DOGE coins giveaway to CryptoHero users!!!
Invite your friends to CryptoHero and you both will get DOGE. Click
here for more detail
.
Mar 12, 2021