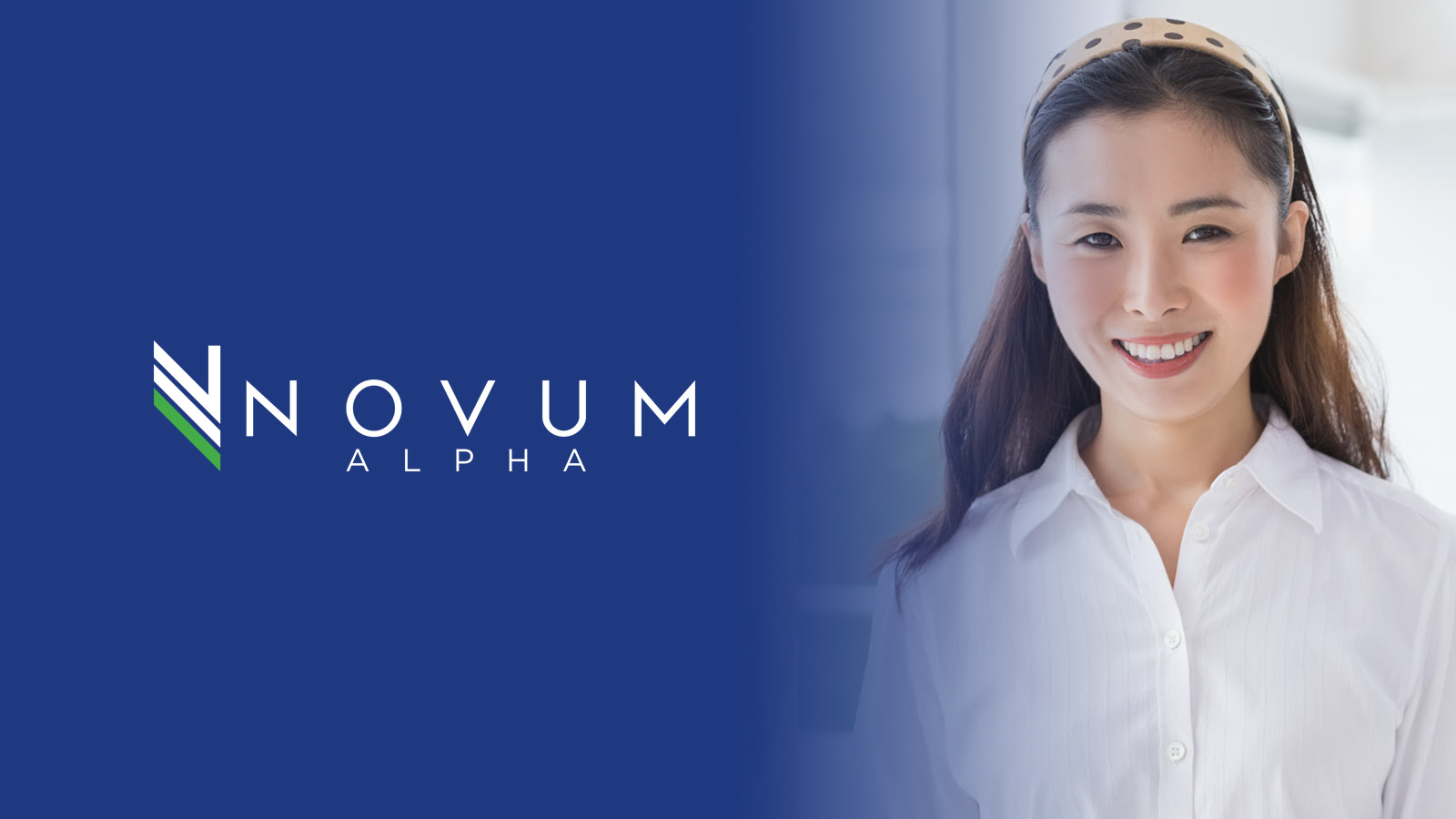 Novum Alpha - Daily Analysis 3 March 2021 (10-Minute Read)
Don't worry the U.S. Federal Reserve has your back - and investors are noticing that as officials at the Fed reassured jittery markets that the Fed wouldn't taper asset purchases anytime soon, in response to rising bond yields.
A most wonderful Wednesday to you as we beat our way into the midweek.
In brief (TL:DR)
U.S. stocks ticked down on Tuesday with the S&P 500 (-0.81%), blue-chip Dow Jones Industrial Average (-0.46%) and tech-centric Nasdaq Composite (-1.69%) all pulling back as investors wrestled with volatility in both bond and stock markets.
Asian stocks were steady Wednesday after an overnight retreat on Wall Street amid concerns about excessive investor optimism.

The benchmark U.S. 10-year Treasury yield rose about two basis points to 1.410%, but shows signs of slowing as the U.S. Federal Reserve made clear that volatility in the bond markets would preclude it from prematurely withdrawing asset purchases.

The dollar was little changed.
Oil slipped back with April 2021 contracts for WTI Crude Oil (Nymex) (-0.13%) at US$59.67 the OPEC+ alliance said to be set to agree to a production boost later this week.
Gold rose with April 2021 contracts for Gold (Comex) (+0.30%) at US$1,732.80 as investors priced in continued fiscal and monetary stimulus.
Bitcoin (-1.02%)

fluctuated below US$50,000 at US$48,881 as investors weighed the prospect of greater regulation as Gary Gensler looks set to be confirmed as the head of the U.S. Securities and Exchange Commission and with outflows from exchanges continuing to lead inflows (outflows suggest that traders are looking to hold Bitcoin in anticipation of higher prices).
In today's issue...
Beijing Bubble Warning Sinks Sino-Sentiment
It's the Business Model Stupid
The Cryptocurrency Industry Has a New Sheriff in Town
Market Overview
Don't worry the U.S. Federal Reserve has your back - and investors are noticing that as officials at the Fed reassured jittery markets that the Fed wouldn't taper asset purchases anytime soon, in response to rising bond yields.
No real surprises here, many had expected the Fed to at least verbally confirm some degree of support, and in Asia, markets opened higher Wednesday morning with Tokyo's Nikkei 225 (+0.06%), Sydney's ASX 200 (+0.67%), Hong Kong's Hang Seng Index (+1.00%) and Seoul's Kospi Index (+0.10%) all up.
1. Beijing Bubble Warning Sinks Sino-Sentiment
Chinese stocks pullback sharply as Beijing warns of bubble risks, prompting investors to worry about a crackdown on markets similar to 2015

Unlikely that any correction in Chinese stocks, which are not much traded by foreign funds or have broad international exposure, will have wider implications on global markets
As investors fret the end of cheap credit, Beijing threw a wet blanket on the risk party as China's top banking watchdog warned about the need to tamp down leverage, amid the rising risk of asset bubbles globally and within the local property sector.
The blowback was swift, with that spirit of good times, Kweichow Moutai (+3.98%), a fiery sorghum-based liquor whose prices can challenge even the rarest whiskies, led stocks lower in Asia.
With markets addicted to liquidity, central banks are struggling to determine how and when to pare back stimulus, just as economies recover from the pandemic.
Risk assets were roiled last week, when bond traders pulled long bets on interest rate increases, with the U.S. 10-year Treasury yield hitting its highest yield this year.
And while bond markets have since mellowed somewhat (yields are still much higher than at the start of the year) deleveraging has had particular resonance with Beijing, where the key priority for President Xi Jinping has been to reduce the size of the country's massive debt mountain.
Chairman of the China Banking and Insurance Regulatory Commission and Party Secretary of the People's Bank of China Guo Shuqing noted that speculation in the Chinese property market is "very dangerous" and warned that bubbles in both U.S. and European financial markets may soon burst.
But this is hardly the first time that Beijing has rained on speculators.
In 2015, Chinese authorities put in restrictions to reign in margin trading which had inflated Chinese stocks to an unsustainable bubble, the inevitable crash saw Beijing panic and try to stop stock price declines, reinstating margin trading and lowering requirements, but it was too little too late.
Major Chinese brokerages helped shore up markets by pledging some US$20 billion to buy Chinese stocks – if nothing else, Beijing would be wont not to repeat that episode.
To be sure, China is in a heap of debt, about 280% of GDP in November, the highest ratio according to data compiled by Bloomberg since 2014.
Many analysts are betting that Beijing, in its upcoming National People's Congress, will announce some tightening to policy, and that could provide an unexpected shock to markets – but whether or not that shock will ripple outwards to other markets remains to be seen.
If nothing else, American monetary policy more heavily shapes market movements than Chinese.
And with the prospect of the Biden administration's US$1.9 trillion fiscal stimulus package being passed, and accommodative monetary policy promised by the U.S. Federal Reserve – prospects for risk assets remain strong.
There may come a day when Beijing's belt tightening can roil global markets, but as evidenced by the 2015, somewhat self-contained and in many ways, self-inflicted crash in Chinese equities – that day is not any time soon.
2. It's the Business Model Stupid
Reorganization of car rental company Hertz sees shareholders losing all of their money

Wall Street scores one against Main Street as specialized distressed lenders and other creditors stand to make billions from loans to Hertz while day traders led by the Reddit brigade stand to lose their shirts
There's no doubt that Redditors have significant power – they can rally even the most obscure and struggling stocks, sending them to ridiculous heights, before they inevitably plummet back to earth.
But even the power of retail investors can't fix a broken business model.
Even before the pandemic, the likes of Hertz and other car rental companies were under pressure from the car sharing apps like Turo that enabled people to turn their underutilized cars into cash generating assets by renting them out – a model similar to Airbnb (-3.32%).
So, when day traders sent the bankrupt Hertz soaring by almost 900%, Hertz made hay while the sun shone, recognizing that the brief window to capitalize on its stock rally was short.
However, it's not possible to breathe life into the dead (except maybe Jesus, but even then), and yesterday, a reorganization plan to end Hertz once and for all, after a 9-month journey through bankruptcy protection, will see shareholders of the once great car rental company get zero cents in the dollar – for shares that were as recently as three months ago trading around US$2.50.
Once again, Wall Street wins as creditors of Hertz, which include some of Wall Street's biggest names in distressed lending, will be paid a hundred cents in the dollar after collecting millions in fees and interest payments for financing the company's reorganization.
Even Hertz's unsecured bondholders will have the option to take a cash payout of 70% of the face value of their bonds, or roll their debt into new financing.
The list of potential winners in the Hertz reorganization reads like a who's who in the specialized world of bankruptcy debt investors, who snap up bonds and debt at pennies on the dollar and push for a higher recovery in court.
But equity investors who paid as much as US$5.53 a share for Hertz, after the company filed for bankruptcy, will be completely wiped out – a reminder of the dangers and limits of Reddit-led charges into bankrupt companies.
Yet it's not as if investors weren't warned.
Even as Hertz tried to sell more stock last year, it warned investors that the shares would likely end up worthless, despite managing to unload some 13.9 million shares for around US$28 million.
Hertz had filed for bankruptcy protection last May, as the coronavirus pandemic forced the near shutdown of the global travel industry.
For shareholders, the complete loss of their investment into Hertz should serve as a stark reminder of the risks involved with following the investment advice of nameless, faceless and leaderless investing hordes derived from internet messaging boards.
3. The Cryptocurrency Industry Has a New Sheriff in Town
Prospective head of the U.S. Securities and Exchange Commission Gary Gensler's comments at his Senate confirmation hearing sends Bitcoin momentarily lower
Gensler spoke of the need to weed out fraud and manipulation in cryptocurrency markets, in what ought to have been seen as a welcome initiative
Bitcoin and friends wavered slightly in the morning trading session during Tuesday's Senate confirmation for Biden's pick to head up the U.S. Securities and Exchange Commission, Gary Gensler.
Bitcoin dipped to its lowest level in days as Gensler noted that ensuring the cryptocurrency markets are free of fraud and manipulation, will be a challenge for the agency that he is slated to head.
Bitcoin slipped to around US$47,000 after those comments but has since recovered and is pressing hard on US$50,000.
Gensler has a long history with cryptocurrencies, having spoken and written about the nascent asset class for years and with his most recent gig teaching about cryptocurrencies and blockchain at MIT's Sloan School of Management.
Yet nothing that Gensler expressed at his confirmation hearing was out of the ordinary or in any way shape or form, inconsistent with his previously expressed views on cryptocurrencies.
Gensler has long viewed the cowboy nature of the cryptocurrency market as one being ripe for regulation.
But with greater regulation, ironically, come greater opportunity, which makes yesterday's dip all the more puzzling.
Cryptocurrency advocates have been calling for clearer regulation for almost a decade.
And while some jurisdictions have outright banned cryptocurrencies, others have adopted a more piecemeal approach, regulating some portions of the sector, whilst leaving the others to flourish.
Unprecedented fiscal and monetary stimulus helped to thrust Bitcoin and cryptocurrencies into the spotlight last year and a crypto-savvy Gensler to helm the U.S. Securities and Exchange Commission could not have come at a better time.
The hope of course is that Gensler will push for more comprehensive cryptocurrency regulations and potentially pave the way for that long-awaited U.S. Bitcoin ETF, a move that can only place even more upward pressure on Bitcoin's dollar price.
What can Digital Assets do for you?
While markets are expected to continue to be volatile, Novum Alpha's quantitative digital asset trading strategies have done well and proved resilient.
Using our proprietary deep learning and machine learning tools that actively filter out signal noise, our market agnostic approach provides one of the most sensible ways to participate in the nascent digital asset sector.
If this is something of interest to you, or if you'd like to know how digital assets can fundamentally improve your portfolio, please feel free to reach out to me by clicking here.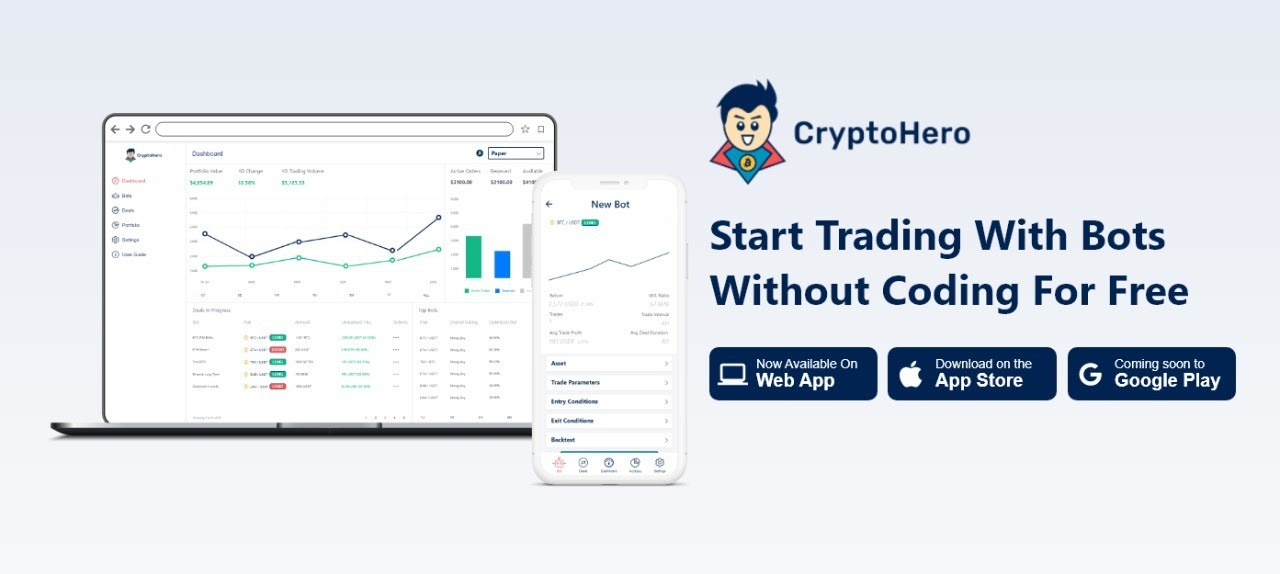 Looking to trade cryptocurrency yourself? Then why not try
CryptoHero
, a member of the Novum Group.
Enjoy some of the high performing algorithms that Novum Alpha uses, absolutely free!
Because you can't be up 24 hours trading cryptocurrency markets, CryptoHero's free bots do the trading for you.
Simple and intuitive for crypto beginners to set up and run, CryptoHero is currently available on the
Web
and
iOS
with an Android version ready in 2021.
Try our one click copy bot settings with the button below and enjoy 1-month Premium Subscription absolutely free!
50,000 DOGE coins giveaway to CryptoHero users!!!
Invite your friends to CryptoHero and you both will get DOGE. Click
here for more detail
.
Mar 03, 2021