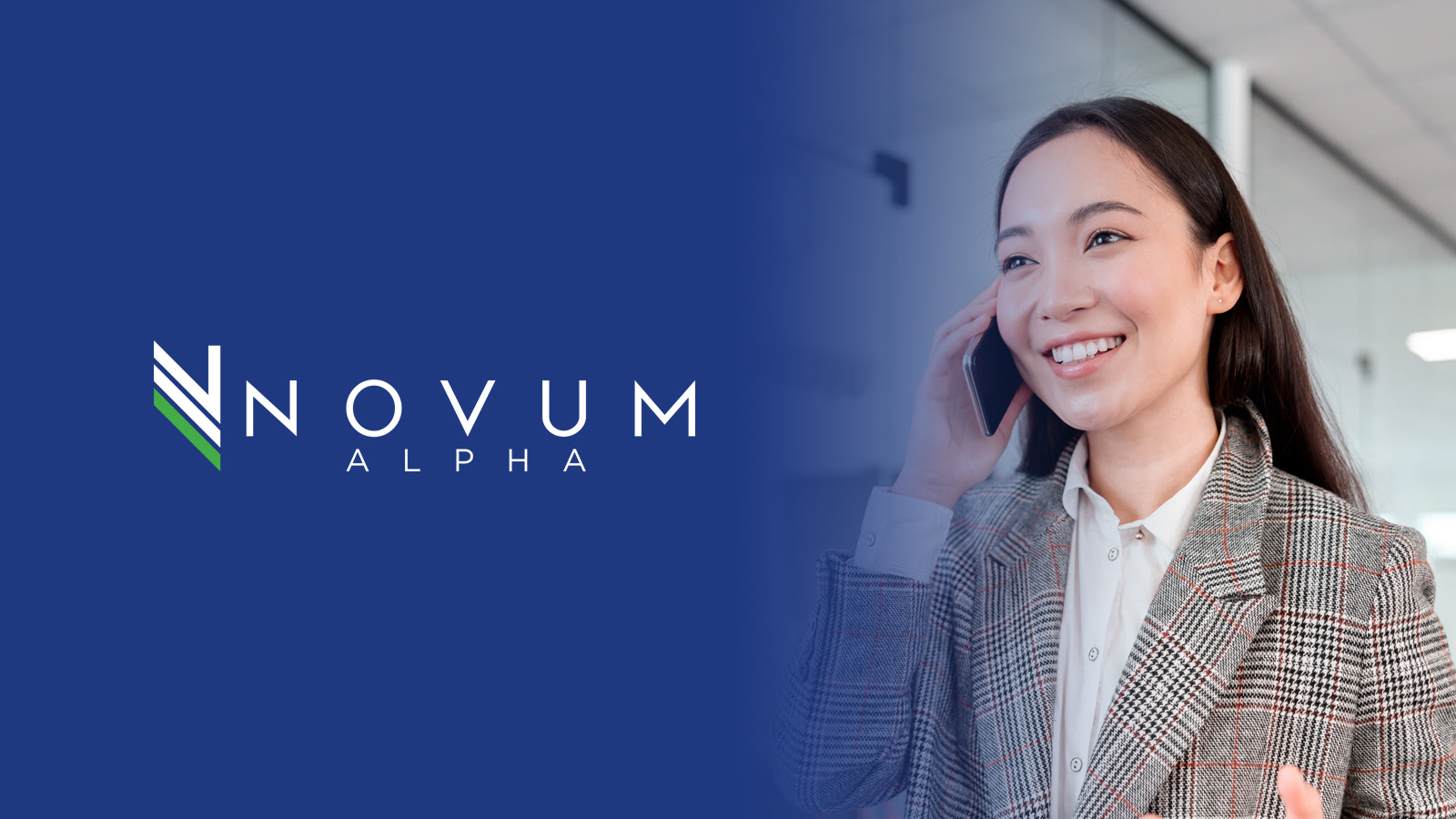 Novum Alpha - Daily Analysis 18 February 2021 (10-Minute Read)
With the Lunar New Year holiday over (although there are still days to run, everyone's more or less back at work), Chinese investors have been pouring into markets the way soup is poured into a hotpot.
Terrific Thursday to you!
In brief (TL:DR)
U.S. stocks stayed consistent with the reflation trade as the S&P 500 (-0.03%) and tech-centric Nasdaq Composite (-0.58%) were down slightly while the blue-chip Dow Jones Industrial Average (+0.29%) was up as investors poured into more economically-exposed sectors of the market.
Asian stocks drifted after a mixed U.S. session as investors weighed strong retail sales against concerns about inflation.

The benchmark U.S. 10-year Treasury yield steadied at 1.270% after pulling back from a one-year high (yields fall when bond prices rise).

The dollar dipped.
Oil rose again as concerns over the recovery of Texas oil production facilities grew and with March 2021 contracts for WTI Crude Oil (Nymex) (+1.11%) at US$61.82.
Gold was little changed with April 2021 contracts for Gold (Comex) (+0.26%) at US$1,777.40, with any gains due more to a rising dollar than to any shifts in sentiment surrounding bullion.
Bitcoin

(+6.10%) continued to rise at US$52,343 with outflows from exchanges leading inflows as investors poured into the cryptocurrency yet again (outflows typically suggest that traders are looking to hold Bitcoin in anticipation of higher prices).
In today's issue...
Down on the Dollar? Asian Alternatives Beckon
GameStopped? For Penny Stocks It's Still Game On
Bitcoin Mania or is there Method to the Madness?
Market Overview
With the Lunar New Year holiday over (although there are still days to run, everyone's more or less back at work), Chinese investors have been pouring into markets the way soup is poured into a hotpot.
Chinese stocks opened to a bang of firecrackers but Asian stocks didn't follow suit, with the response mostly mixed.
Meanwhile, word out on the Street is that the U.S. Federal Reserve has no intention to curb its massive appetite for assets, with a policy meeting suggesting that the Fed intends to keep up its asset-purchase program for "some time."
In Asia, markets were mixed on Thursday's morning session with Tokyo's Nikkei 225 (+0.06%) and Sydney's ASX 200 (+0.07%), up marginally, while Seoul's Kospi Index (-0.56%) and Hong Kong's Hang Seng Index (-0.30%) were lower as Chinese investors stuck more closely to home.
1. Down on the Dollar? Asian Alternatives Beckon
Spinoff of Millennium Management is betting big on Indonesian rupiah and Singapore dollar against the greenback

Indonesia's nickel reserves and battery demand as well as Singapore's push to be a wealth hub are seen as positive factors for their respective currencies
Israel Englander and Ronald Shear may be unfamiliar names, but they're the founders of Millennium Management, which was started in 1989 with US$35 million and as of 2019 had some US$39.2 billion in assets under management.
And now their highly successful Millennium Management is spinning off to build bullish positions in the Indonesian rupiah and the Singapore dollar, betting that measures adopted by the two countries could see a boost to their currencies.
Millennium Management, a multi-strategy hedge fund has had success betting on currencies before, and it appears that its spinoff is betting on the rupiah to rise as Indonesia positions itself to become a regional electric vehicle hub.
The bullish bet on the Singapore dollar also comes from the view that there will be a faster vaccine rollout in the rich country, while the Thai baht and Philippine peso are expected to weaken.
With nearly a quarter of the global reserves of nickel, there is an expectation that Indonesia will see a production boom in battery-grade nickel, an essential component for lithium-ion batteries in electric vehicles and a variety of other electronics such as mobile phones.
Battery makers such as Contemporary Amperex Technology (-4.98%) and LG Chem (-1.04%) have already pledged investments in Indonesia while Tesla (+0.24%) is exploring plans to start an electric vehicle battery project there, with such investments likely to raise demand for the rupiah accordingly.
Data from Bloomberg suggests that those bets may be well placed, with the rupiah already one of the strongest Asian currencies this year, having slid some 1.3% against the greenback last year.
The bullish case for the Singapore dollar is based on projections that the island ought to complete its inoculation program by the end of the second quarter, which may help it open its borders by June, ahead of its Asian neighbors.
And as the Southeast Asia region becomes richer, Singapore's drive to attract family office money could pave the way for more capital inflows, not just from the region, but also U.S. and Europe, allowing the Singapore dollar to appreciate further.
2. GameStopped? For Penny Stocks It's Still Game On
Penny stocks are now the retail investor favorite as trading moves to off-venue markets or over-the-counter forums for trading in shares

U.S. Securities and Exchange Commission is looking more closely as trading volume in these off-venue markets explodes, but pump-and-dump schemes will continue to be pervasive unless the liquidity taps should suddenly be turned off
GameStop (-7.21%) may no longer be front page news, but the retail investors that drove the video game retailer to dizzying heights, only to see it crashing back down again, are still very much on the prowl.
With far smaller market caps and lower levels of liquidity, retail investors are moving into penny stocks with a fervor that makes GameStop look like a mere opening act.
The shadowy and lightly regulated firms that trade on off-exchange venues run by firms like OTC Markets (think of them as the back alleys for weed versus your licensed grow shop) have seen an explosion in transactions with over 1 trillion shares changing hands.
In a world where a tweet from Elon Musk can send the market cap of a literal joke cryptocurrency Dogecoin soaring into the billions, it should come as no surprise that penny stocks are back in vogue.
But the mayhem in these off-market venues has attracted the scrutiny of the U.S. Securities and Exchange Commission ("SEC"), which last week suspended trading in SpectraScience, a firm that saw its shares surge some 633% before the halt.
Not bad for a company which hadn't filed a report in years and whose phone number doesn't even work.
The SEC action noted that "social media accounts may be engaged in a coordinated attempt to artificially influence" SpectraScience's share price.
You think?
And SpectraScience (don't even ask what their business model is, there is none), is hardly the only penny stock that has made it big in the Dogey world of retail trading, because on any given day, there are more than a dozen or so similar stocks being touted as the next GameStop.
Forget about your Bloomberg terminal, Stocktwits and Twitter (-2.93%), as well as other online chatrooms often presage a stock's massive rally.
Before the SEC shutdown the party at SpectraScience, the firm saw 3.5 billion shares traded in a single day, or about 12 times the average in 2020.
The SEC suspended trading of SpectraScience last week due to what it described as "questions regarding the accuracy and adequacy of information about the company in the marketplace and potentially manipulative trading activity."
In what is increasingly looking like the penny stock pump-and-dump schemes of the 1990s, some analysts are suggesting that the retail swell can continue to be a force, until traders start losing money that they don't have.
But with massive amounts of liquidity sloshing through the financial system, both fiscal stimulus and loose monetary policy suggest that this sort of trading behavior still has legs to run.
With economies continuing to remain under lockdown and international borders unlikely to re-open any time soon, with some suggesting that given the current rate of coronavirus inoculation, it could take as long as another 7 years before things get back to normal, governments have no choice other than to keep printing money.
Inevitably, that money will start chasing up assets (or at least whatever counts as one these days) before they start chasing up inflation.
3. Bitcoin Mania or is there Method to the Madness?
Bitcoin soars to new all-time-high above US$52,000
Volatility still lower than 2017, with macro factors and futures activity suggesting that the rally remains sustainable
To understand the tale of Bitcoin one first needs to understand where we are in the market cycle right now – and that is in the midst of madness, the only logical thing to do is make money.
Whether it's ball bearings or Bitcoin, trying to assess the markets with a traditional lens right now would only leave an investor blind to the myriad opportunities that only a market distorted by excess liquidity could provide.
Bitcoin surged yesterday to US$52,000 for the first time ever, with little signs of letting up in what some are suggesting is emblematic of speculative froth in markets flooded with stimulus.
The cryptocurrency faithful counter such allegations of speculation with their own narrative – that Tesla's purchase of US$1.5 billion worth of Bitcoin, as well as MicroStrategy (-1.38%) boosting its convertible debt sale to US$900 million to buy Bitcoin and cutting the coupon to 0% making it essentially a straight bet on Bitcoin, is fueling the most recent rally.
And while there are as many reasons to explain Bitcoin's rally as there are Bitcoin investors, it is entirely possible that MicroStrategy and Tesla's move into the cryptocurrency, ostensibly as a hedge against inflation, may spur other firms to do the same.
A recently concluded Gartner Survey of finance executives and CFOs revealed that as many as 5% are looking to put Bitcoin on their books before the year is up.
And data compiled by Bloomberg suggests that traders don't see an end to the Bitcoin rally, with spreads continuing to widen between active contracts and March futures.
That bullishness on Bitcoin has seen some spillover into the stock market as well, with shares of Asian cryptocurrency-adjacent firms such as Monex Group (+2.49%) soaring by 11% to hit a 13-year high, while Hong Kong's BC Technology Group (-0.95%) closed at a new record.
But the volatility in Bitcoin continues to remain high – with its 60-day realized volatility the highest since May of last year, though comparisons with 2017, show that volatility is still below the peak of the last boom and bust in Bitcoin.
Perhaps it's institutional investors or perhaps it is retail investors, with Bitcoin, there are as many valid reasons as you can possibly make up.
What can Digital Assets do for you?
While markets are expected to continue to be volatile, Novum Alpha's quantitative digital asset trading strategies have done well and proved resilient.
Using our proprietary deep learning and machine learning tools that actively filter out signal noise, our market agnostic approach provides one of the most sensible ways to participate in the nascent digital asset sector.
If this is something of interest to you, or if you'd like to know how digital assets can fundamentally improve your portfolio, please feel free to reach out to me by clicking here.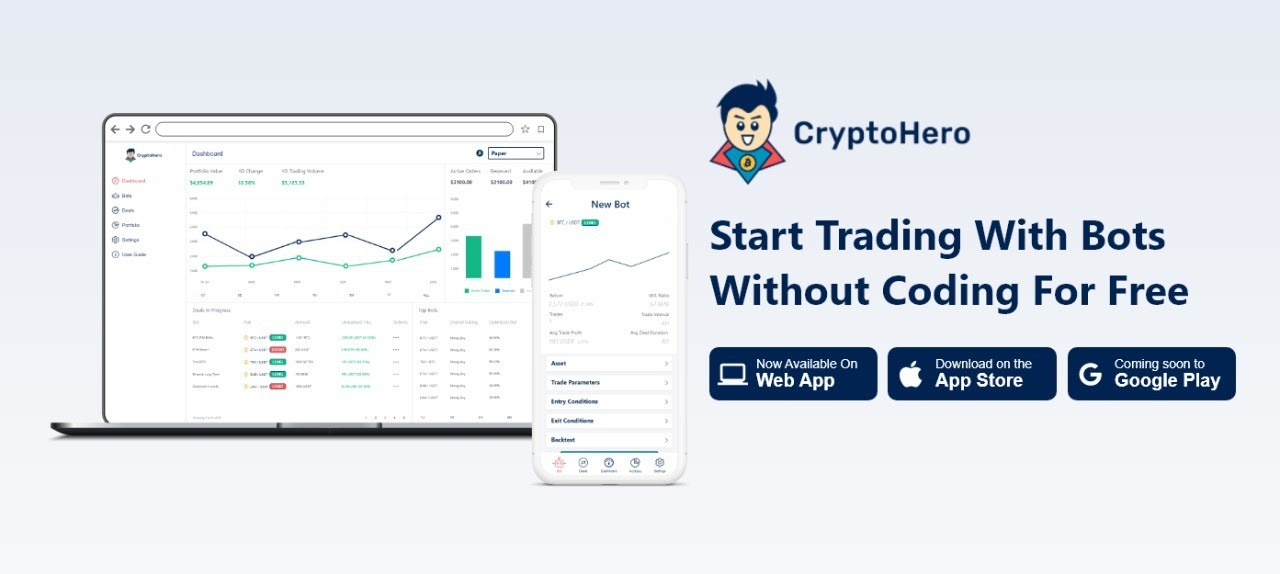 Looking to trade cryptocurrency yourself? Then why not try
CryptoHero
, a member of the Novum Group.
Enjoy some of the high performing algorithms that Novum Alpha uses, absolutely free!
Because you can't be up 24 hours trading cryptocurrency markets, CryptoHero's free bots do the trading for you.
Simple and intuitive for crypto beginners to set up and run, CryptoHero is currently available on the
Web
and
iOS
with an Android version ready in 2021.
Try our one click copy bot settings with the button below and enjoy 1-month Premium Subscription absolutely free!
Feb 18, 2021