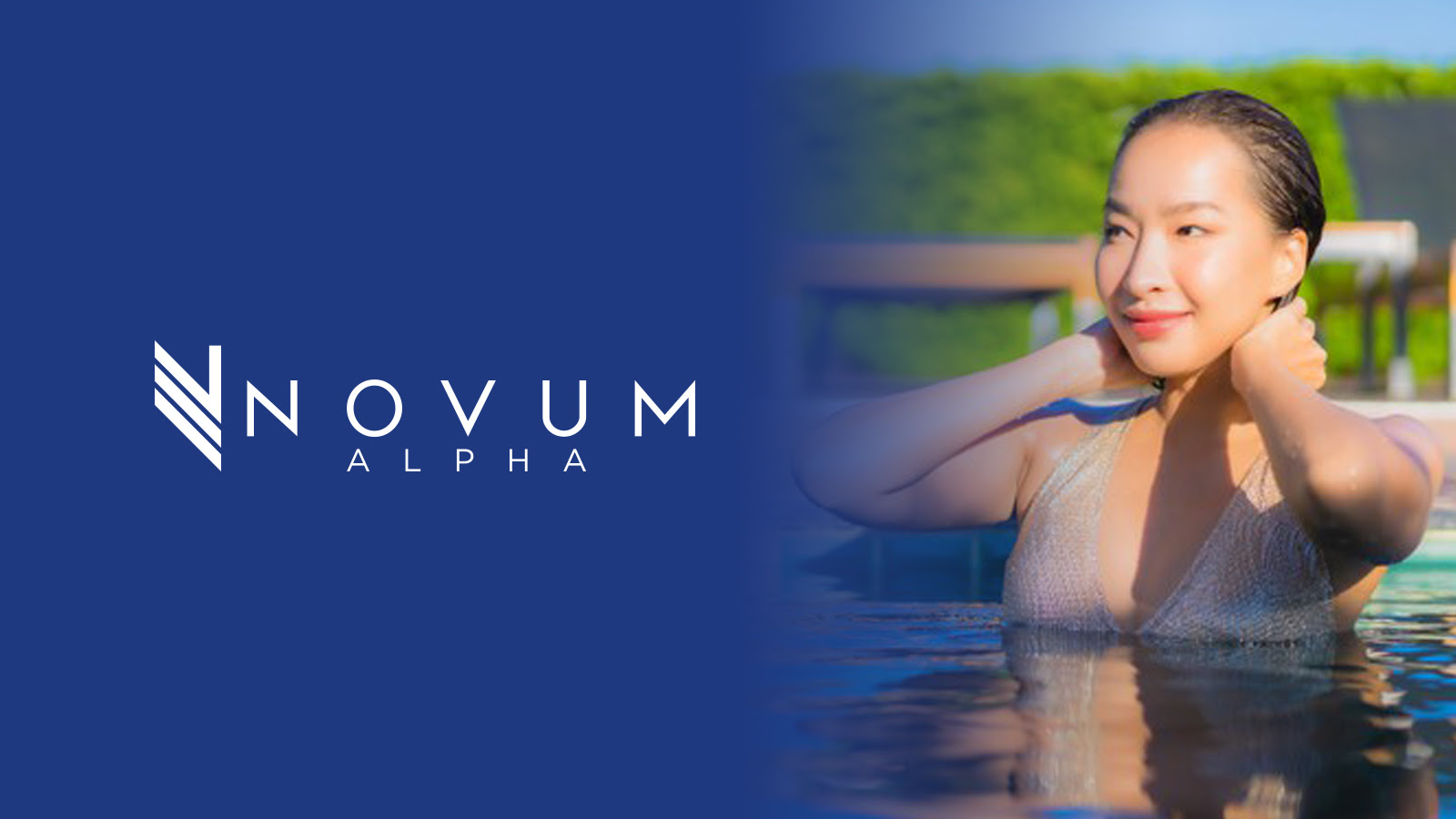 Novum Alpha - Weekend Edition 23-24 January 2021 (10-Minute Read)
A wonderful weekend to you, markets ended the week a mixed bag as it became apparent that Biden's spending powers are not as free as one would have hoped.
In brief (TL:DR)
U.S. stocks pulled back with the S&P 500 (-0.30%) and blue-chip Dow Jones Industrial Average (-0.57%) both down as economically-sensitive stocks saw fund outflows while the tech-centric Nasdaq Composite (+0.09%) saw slight gains buoyed by Netflix (-2.53%) growth.
Asian stocks ended the week all down on concerns that America may not have the political will to spend its way out of the pandemic.
U.S. 10-year Treasury yields pulled back to 1.086% from 1.110% as risk sentiment soured with investors reverting to familiar pandemic themes of tech stocks and Treasuries (yields fall when bond prices rise).
The dollar was firmer, as Biden's fiscal spending package faces roadblocks in Congress.
Oil fell sharply with March 2021 contracts for WTI Crude Oil (Nymex) (-1.62%) down at US$52.27 as a stronger dollar and concerns over economic recovery in the U.S. weighed on investor sentiment.
Gold corrected with February 2021 contracts for Gold (Comex) (-0.50%) at US$1,859.90 from US$1,869.40 as the dollar strengthened and Treasuries gained.
Bitcoin (-1.62%) rebounded to US$32,000 over the weekend as inflows into exchanges slowed but still continued to outpace outflows (inflows typically suggest that traders are looking to sell Bitcoin in anticipation of lower prices).
In today's issue...
Biden Discovers His Spending Powers Are Fettered
Time for Tech to Turn Things Around
Bitcoin's Rollercoaster Week Rattles Investors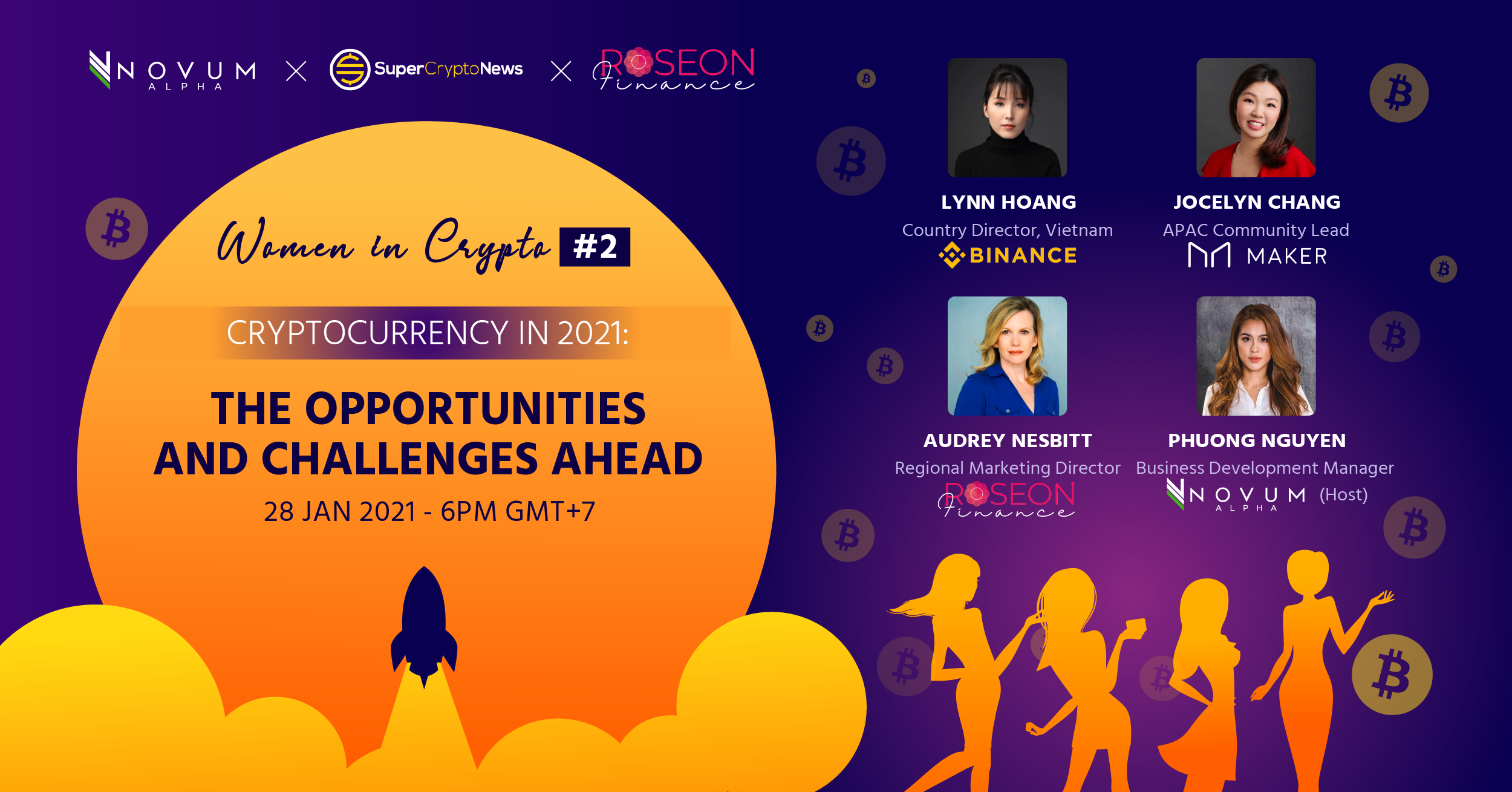 Don't miss
"Women in Crypto #2: Cryptocurrency in 2021 - Opportunities and Challenges"
webinar with female guest speakers from
Binance
,
MakerDAO
and
Roseon.Finance
. Learn about the latest trends in 2021, best practices and their journeys into this field!
Date & Time: Thursday, 28 Jan 2021 - 6PM (GMT+7)
Market Overview
Biden's looking increasingly like he'll have to bide his time when it comes to his expansive and expensive fiscal stimulus package for the American people.
With only a razor-thin majority in the Senate, the Biden administration will need to have some support from Republican Senators to get any spending bill ultimately approved.
While Republicans and Democrats hold the Senate jointly 50-50, Senate rules allow for Vice President Kamala Harris to cast the deciding vote, but complicated Senate rules including what's known as a "nuclear option" require that some bills need 60 votes to pass.
Politics has combined with the pandemic to push markets lower as investor sentiment turned sour on the prospect that stimulus, could possibly be watered down or slow to come.
Stocks in Asia understandably ended last week lower with Tokyo's Nikkei 225 (-0.44%), Sydney's ASX 200 (-0.34%), Hong Kong's Hang Seng Index (-1.60%) and Seoul's KOSPI (-0.64%), all in the red heading into the weekend.
1. Biden Discovers His Spending Powers Are Fettered
Biden administration contending with worsening economic conditions, rising unemployment, but could face resistance from Congress in trying to pass US$1.9 trillion spending bill

Markets are likely to revert to familiar themes of Treasuries and tech stocks this week as politicians haggle over Biden's proposed stimulus package
"I maintain, that an absolute prince who knows how to govern can extend his credit further and find needed funds at a lower interest rate than a prince who is limited in his authority."
- John Law, Scottish Economist, one-time French Finance Minister
Biden may be President, but he's realizing that he's no prince and in his first few days in office, has discovered the limits of his power as congressional opposition to his sweeping stimulus plan has crystalized.
Investors betting on Biden's US$1.9 trillion stimulus package will have a nail-biting finish with Biden struggling to make the case to more moderate Republicans including Maine's Susan Collins who sees little need for a big new spending bill after last month's US$900 billion package.
Biden is warning of rising unemployment, hunger and homelessness if lawmakers vacillate on the proposed stimulus.
Americans are being battered by soaring coronavirus infections, fresh lockdowns and a healthcare system on the brink of collapse.
And a government report for December due on Friday, is expected to show the worst back-to-back monthly declines in personal spending since last March, when the pandemic hit.
While U.S. stocks hit record highs last week, much of that rally was based off expectations that Biden would get his proposed stimulus package across the line.
Things don't look quite as certain this week.
The economic data that comes out in the coming weeks will need to be extremely dire, for Biden to rely on the razor-thin margin that the Democrats have in the Senate to get his stimulus bill across the line.
Democrats and Republicans hold the Senate 50-50 and Senate rules provide for Democratic Vice President Kamala Harris to cast the deciding vote in the event of a deadlock, but the Biden administration can't assume that Democratic Senators will back his stimulus package 100% either or that the stimulus proposal will get mired in complex Senate voting rules, which provide for filibuster and a so-called "nuclear option."
As such, investors can expect a choppy week ahead for stocks, with a piecemeal approach to stimulus, where some of Biden's plan is adopted but the rest is sloughed off for debate later, likely to dent market confidence as to just how much Biden can achieve in his first hundred days.
Americans may soon wake up to the realization that president's come and go, but politics stays pretty much the same.
2. Time for Tech to Turn Things Around
Netflix adds 2 million more subscribers than expected fueling rebound in tech stocks

Tech stocks likely to be the only bright spot as investors question whether a rotation into more cyclical sectors may be premature
In May last year, U.S. Federal Reserve Chairman Jerome Powell said in a "60 Minutes" interview,
"But I would just say this. In the long run, and even in the medium run, you wouldn't want to bet against the American economy."
"American economy" might just as easily have been replaced with "American tech stocks."
After lagging behind the broader market for months, the world's largest tech companies have started to perk up this week ahead of earnings and all it took was Netflix to remind investors that the sector still has plenty of growth left in it.
Last week, the five biggest tech firms by market cap posted their best gains in almost three months after Netflix shares soared, on the back of its two million new subscribers more than analyst estimates.
Big tech had been lagging broader market gains since the last two months of 2020, as investors, buoyed by coronavirus vaccines, and the incoming Biden administration, started to bet on other economically more sensitive stocks such as airlines, hospitality, leisure, retail and financials.
But a raging coronavirus pandemic and renewed lockdowns have dented optimism of a speedy economic recovery.
And as the Biden administration has uncovered the true extent of the damage from the coronavirus, left behind by the previous administration, investors have fled to tech for safety, one of the few sectors still capable of growing under these economic conditions.
Biden and his team were shocked to find that the previous administration had no coronavirus vaccine roll-out strategy.
Microsoft (+0.44%), Apple (+1.61%) and Facebook (+0.60%) are all due to report earnings this week with Microsoft likely to demonstrate market share gains as well as expanded profits from an improved operating environment created by the pandemic.
As more companies have had their employees working from home, the suite of Microsoft's productivity tools as well as demand for its cloud services have all helped to contribute to the bottom line.
Most of the major tech stocks, including Amazon (-0.45%), Google (+0.45%), Apple, Facebook and Microsoft are still trading at well below 10 times projected sales, which contrasts nicely against software firms, especially fresh IPOs like Snowflake (-0.22%), which is priced at more than 80 times.
3. Bitcoin's Rollercoaster Week Rattles Investors
Bitcoin faces several macro headwinds in the coming week, from a lack of fiscal stimulus to concerns over regulatory limitations
Volatility in Bitcoin, while par for the course, serves as a stark reminder to investors that this is still a nascent asset class and prone to both bouts of exuberance and hopelessness
For Timothy Smith, the recent rally in Bitcoin and cryptocurrencies felt like déjà vu. The 45-year-old software engineer from San Jose, California had seen this all before.
In the autumn of 2017, swept up in the Bitcoin mania, Smith, like so many others, bought Bitcoin as it was approaching its (at the time) highest price of close to US$20,000, only to see Bitcoin crash soon thereafter and languish for years until 2020.
Smith still laments how he should have held on to his Bitcoin, most of which was acquired around US$18,000 and sold closer to US$3,000 and "kept the faith."
So when Bitcoin rallied again in 2020, he sat out, convinced that it was another bubble waiting to pop.
Then Bitcoin surged to a record of almost US$42,000 in the first week of 2021.
And Smith had a change of heart and bought in again, this time paying around US$40,000 per Bitcoin when the cryptocurrency pulled back slightly.
Smith is now staring down paper losses on his Bitcoin holdings of around 20%, in less than a week and is facing the same gut-wrenching feelings he had three years ago.
Is this the end of the beginning or the beginning of the end?
The sharp selloff in Bitcoin last week is stoking fresh questions about the sustainability of the cryptocurrency rally.
Prices for Bitcoin have tumbled by about 12% this past week, marking the sharpest correction since last September and while Bitcoin did rebound after crashing below the psychologically important US$30,000 level of support, many are wondering where the cryptocurrency is headed next.
But volatility is part and parcel of Bitcoin trading, with intraday swings of 10% looking to make Bitcoin fairly "stable" by cryptocurrency standards.
Trying to find a reason for rallies or corrections in the Bitcoin market is a bit like playing a game of Clue.
Was it Grayscale Investments, in the institutional markets with its Grayscale Bitcoin Trust?
Or was it fresh new Bitcoin funds, momentum chasers, billionaire day traders, companies or even institutional investors?
Theories explaining movements in the cryptocurrency markets are as volatile and changeable as the markets themselves.
Yet Bitcoin could face some stronger headwinds in the immediate term.
Surging to almost US$42,000 at the beginning of this month, Bitcoin and other risk assets were buoyed by expectations of fresh stimulus from an incoming Biden administration and financial markets still awash with fiscal stimulus.
But as signs that the effect of that stimulus is starting to wane and the Biden administration realizing that that it doesn't have carte blanche when it comes to signing stimulus checks, it's Congress that does, Bitcoin has room to correct lower.
And Biden's pick for Treasury Secretary, Janet Yellen, who during a Senate confirmation hearing noted that cryptocurrencies were "mainly" used for illegal purposes and urged lawmakers to "curtail" their use, also stoked fears and a sharp pullback for Bitcoin.
What happens next depends a lot on whether such comments by Yellen translates into actual regulation by lawmakers and whether Biden can get his expansive fiscal spending package across the line, which will help Bitcoin's narrative.
Welcome to Bitcoin investing – come for the rollercoaster, stay cause you can't get off the ride.
What can Digital Assets do for you?
While markets are expected to continue to be volatile, Novum Alpha's quantitative digital asset trading strategies have done well and proved resilient.
Using our proprietary deep learning and machine learning tools that actively filter out signal noise, our market agnostic approach provides one of the most sensible ways to participate in the nascent digital asset sector.
If this is something of interest to you, or if you'd like to know how digital assets can fundamentally improve your portfolio, please feel free to reach out to me by clicking here.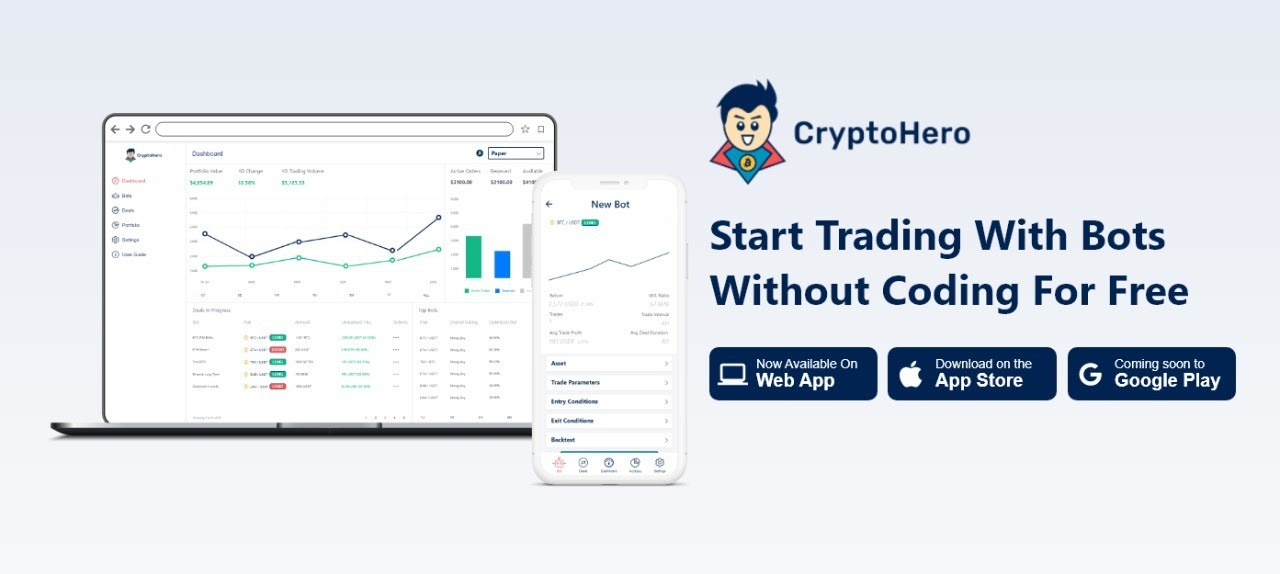 Looking to trade cryptocurrency yourself? Then why not try
CryptoHero
, a member of the Novum Group.
Enjoy some of the high performing algorithms that Novum Alpha uses, absolutely free!
Because you can't be up 24 hours trading cryptocurrency markets, CryptoHero's free bots do the trading for you.
Simple and intuitive for crypto beginners to set up and run, CryptoHero is currently available on the
Web
and
iOS
with an Android version ready in 2021.
Try our one click copy bot settings with the button below and enjoy 1-month Premium Subscription absolutely free!
Jan 24, 2021