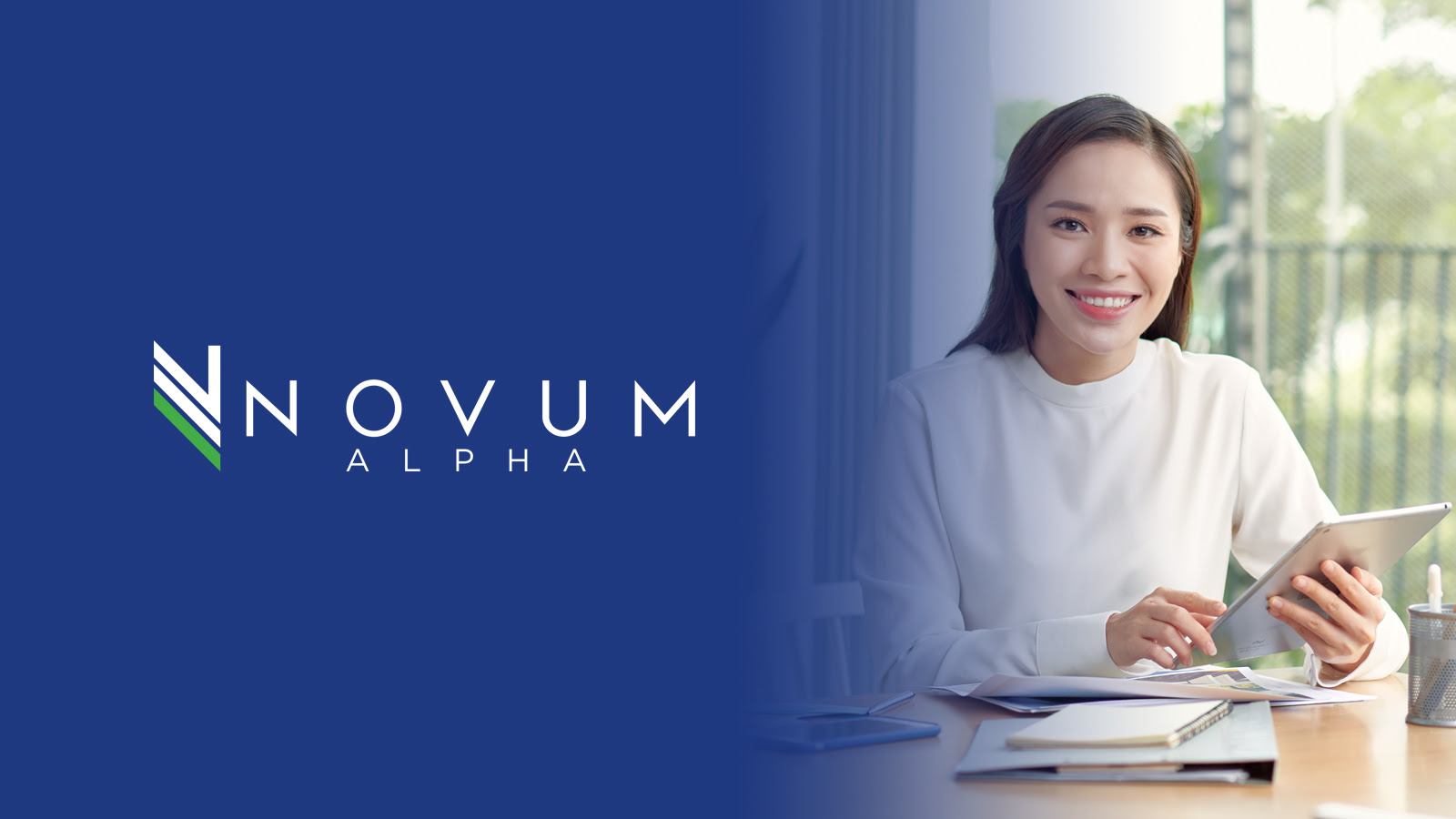 Novum Alpha - Daily Analysis 30 March 2021 (10-Minute Read)
It's only ever a problem if everyone wants to get out at once. Some US$35 billion worth of market cap was wiped out last Friday as banks and prime brokers unwound billions of dollars' worth of highly leveraged bets taken out by a low-profile family office called Archegos Capital.
Top of the Tuesday to you as markets are tumbling because of the massive unwinding of highly levered positions last week.
In brief (TL:DR)
U.S. stocks were a mixed back at the open on Monday with tech taking down the S&P 500 (-0.09%) and tech-centric Nasdaq Composite (-0.60%) all higher, because of the messy unwinding of billions of dollars' worth of leveraged trades, while value stocks in the blue-chip Dow Jones Industrial Average (+0.30%) were left relatively unscathed.
Asian stocks fluctuated in early trade as investors weighed rapid progress in the U.S. vaccine rollout against the risk of further fallout from recent block sales.
The U.S. 10-year Treasury yield increased to 1.71% to kick off the week as fiscal stimulus ripples through the economy.
The dollar held gains.
Oil edged up with May 2021 contracts for WTI Crude Oil (Nymex) (+0.50%) at US$61.84 on bets that the soon-to-be reopened Suez Canal will see a short term spike in demand.
Gold fell with Jun 2021 contracts for Gold (Comex) (-0.25%) at US$1,710.40 on the back of a weaker dollar.
Bitcoin (+3.82%)

surged higher to US$57,671, as news of Visa using a dollar-based stablecoin buoyed sentiment and with outflows leading inflows for the first session in almost a week

(outflows suggest that investors are looking to hold Bitcoin in anticipation of rising prices).
In today's issue...
The Pandemic is Far from Over
Honor Amongst Thieves? Think Again
Bitcoin Bounces Back on Visa News
Market Overview
It's only ever a problem if everyone wants to get out at once.
Some US$35 billion worth of market cap was wiped out last Friday as banks and prime brokers unwound billions of dollars' worth of highly leveraged bets taken out by a low-profile family office called Archegos Capital.
Indicted for insider trading in 2012, Bill Hwang, the principal at Archegos Capital had somehow managed to convince banks to provide him with credit to juice up off-exchange bets that may force the U.S. Securities and Exchange Commission to look more closely into this highly opaque segment of the market.
In Asia, indices came remained mixed in the morning trading session with Tokyo's Nikkei 225 (-0.21%) and Sydney's ASX 200 (-0.39%) down while Seoul's Kospi Index (+0.61%) and Hong Kong's Hang Seng Index (+0.30%) were up slightly in the morning trading session.
1. The Pandemic is Far from Over
U.S. Centers for Disease Control and Prevention warns that the pandemic situation is worsening despite vaccinations, with reversal in trends resembling the situation in Europe

Combination of pandemic fatigue and complacency as vaccines are administered are providing the rich and fertile ground for a return to pandemic-themed trades, including a rotation back into tech and Treasuries
Coronavirus vaccinations are proceeding in earnest across the U.S. and in Daytona Beach, Florida, the Spring Break capital, hordes of revelers are partying like it's 1999.
But the pandemic is far from over.
And the head of the U.S. Centers for Disease Control and Prevention is warning that a dreaded fourth wave of infections could be unleashed unless Americans wear masks and stick with social distancing measures, warning of "impending doom" even as infections, hospitalziations and deaths begin to spike again.
Speaking at a press briefing on Monday, Rochelle Walensky fought back tears of desperation as she outlined a series of warning signals and said she was fearful as a fourth wave of coronavirus infections loomed.
Coronavirus infections are up 10% from a week earlier, as are hospitalizations, which have started to rise again.
"I'm going to reflect on the recurring feeling I have of impending doom. We have so much to look forward to, so much promise and potential of where we are and so much reason for hope, but right now I'm scared."
Walensky noted that most disconcerting, the U.S. trajectory seems to look "similar" to that of the European Union a few weeks ago, before a sudden spike in coronavirus infections forced a fresh set of lockdowns.
Even as the CDC's Walensky warns of things getting worse, states officials are lifting restrictions at levels the CDC wouldn't recommend.
Americans suffering from pandemic fatigue are understandably eager to return to some semblance of normalcy, even as new coronavirus variants take hold and spread.
Many governors have expressed reluctance to lockdown their states again regardless of how bad things get.
And while some 51 million Americans have received both doses of the vaccine, they're only considered fully vaccinated about two weeks after the final dose is administered.
Which is why the reversal into value stocks may still be a risky trade and the selloff in tech, premature.
There is more than an outside chance that the U.S. experiences the same debilitating fresh wave of infections as was the case in Europe.
And while Europe was far slower in administering vaccines compared to the U.S. the uptick in travel as well as the abandonment of pandemic safety measures by many Americans could create the perfect conditions for a fourth wave.
If a fourth wave should hit American shores, expect the familiar pandemic trades to make a comeback, including a sharp decline in Treasury yields, a spike in gold and Bitcoin as well as a rally for tech stocks, particularly Zoom Video Communications (-3.61%) and other tech stars of the pandemic.
2. Honor Amongst Thieves? Think Again
Unwinding of Archegos Capital's highly leveraged trading positions was intended to be orderly, but banks undercut each other in a race for the exits

Regulators are likely to investigate allegations of market manipulation and question the off-market transactions that led to some US$35 billion in market value wiped out last Friday
The problem with the showdown at the O.K. Corral is that everyone had a gun and no one was afraid to use it.
Even as the banks which had enabled Bill Hwang's family office Archegos Capital to take massive amounts of leveraged bets on stocks were discussing among themselves how to facilitate an orderly unwinding of those positions, their traders were rapidly dumping positions behind the scenes.
And when efforts to co-ordinate between Archegos Capital's lenders failed to materialize, days of chaotic trading ensued, leading up to last Friday's massive fallout of shares from Chinese firms like Baidu, to embattled U.S. media companies ViacomCBS (-6.68%) and Discovery Communications (-1.60%).
Yet before the troubles at Archegos Capital had burst into public view, like mafia dons, trading representatives from the biggest banks on Wall Street, including Goldman Sachs (-0.51%), Morgan Stanley (-2.63%), Credit Suisse (-13.83%), UBS Group (-3.90%) and Nomura Holdings (-1.04%) met to discuss an orderly unwinding of the troubled and highly-levered trades.
Each of the banks had allowed Archegos Capital to take on billions of dollars of exposure to volatile stocks through swap contracts (off market contracts that are a type of contract for difference) while Hwang was struggling to deal with margin calls triggered by a plunge in ViacomCBS shares due to a fresh analyst downgrade.
An orderly unwinding of Arhegos Capital's positions could have limited the market impact and the hit to the banks' own balance sheets as they worked to sell down stakes in companies that Hwang had amassed through the derivative instruments.
But it soon became apparent that while the banks' representatives were discussing that possibility of an orderly exit, their trading desks were trying to get ahead of the rest of the market by dumping those positions.
By last Friday, it was every bank for itself, with Goldman Sachs firing the opening salvo, pitching global investors on billions of dollars of Archegos-linked stocks, even as it knew that the shares were likely to dive and with Morgan Stanley doing the same just hours later.
The prime brokers who weren't as fast, including Credit Suisse and Nomura Holdings were left holding the can, with the Japanese lender warning that its losses could hit US$2 billion.
But while some of the banks may have got out ahead of this episode, there will almost certainly be regulatory blowback and greater scrutiny, with bankers already being summoned by the U.S. Securities and Exchange Commission and the Biden administration monitoring the situation.
3. Bitcoin Bounces Back on Visa News
Bitcoin and Ether rebound on news that Visa will be facilitating settlement using USDC - regulated dollar-backed stablecoin
Merchants still demonstrate reluctance to accept cryptocurrencies and stablecoins are an important halfway house towards wider adoption
For those unfamiliar with the world of cryptocurrencies, stablecoins are a key variable in both buying and selling digital assets and their derivatives.
Bitcoin and other cryptocurrencies, particularly Ether, rose yesterday as payment service provider Visa (+0.46%) announced that it would be issuing its own dollar-backed stablecoin to settle transactions.
The move comes as blockchain technology gains more acceptance in the legacy financial system and as PayPal announced earlier that it would be facilitating the use of cryptocurrencies for payments and settlement.
Ether rose faster than Bitcoin as Visa announced that through its pilot program it would be using USD Coin to settle transactions over the Ethereum blockchain, with the help of cryptocurrency platform Crypto.com and Anchorage, a digital asset bank, expanding the service to more partners later this year.
Visa's Chief Product Officer Jack Forestall said in a statement on Monday that the firm's move was partly an effort to serve fintech companies,
"Crypto-native fintech want partners who understand their business and the complexities of digital currency. The announcement today marks a major milestone in our ability to address the needs of fintechs."
Another dollar-backed stablecoin may also help to fuel demand for cryptocurrency derivatives on regulated exchanges.
For now, USDT or Tether, the controversial dollar-backed stablecoin, remains the most widely used stablecoin to gain access to a wide range of cryptocurrency derivatives, as well as to buy cryptocurrencies directly such as Ether or Bitcoin.
The sheer number of USDT-based trading pairs eclipses its closest stablecoin rivals, mainly because USDT had a first-mover advantage and many cryptocurrency issuances, especially initial coin offerings, were pegged to USDT, in the absence of alternatives.
Visa's initiative also provides cryptocurrency investors an off-ramp from their digital assets as well, with the potential to use the sale proceeds from the sale of cryptocurrencies, convert them to the dollar-based stablecoin used by Visa, and then to use those dollars across Visa's vast network.
While more financial institutions are cottoning on to cryptocurrencies, merchants, outside of Tesla (-1.20%), are still somewhat reluctant to accept them for payment given their volatility.
And while traditional financial firms are beginning to embrace cryptocurrencies and launch blockchain projects, some remain skeptical of mainstream adoption, including Blythe Masters, one of cryptocurrency's earliest and most high-profile proponents, now turned skeptic.
Masters, a former JPMorgan Chase (-1.55%) executive who now helms Motive Capital, criticized cryptocurrencies for being mainly used as a vehicle for speculation and was unlikely to displace alternative stores of value.
What can Digital Assets do for you?
While markets are expected to continue to be volatile, Novum Alpha's quantitative digital asset trading strategies have done well and proved resilient.
Using our proprietary deep learning and machine learning tools that actively filter out signal noise, our market agnostic approach provides one of the most sensible ways to participate in the nascent digital asset sector.
If this is something of interest to you, or if you'd like to know how digital assets can fundamentally improve your portfolio, please feel free to reach out to me by clicking here.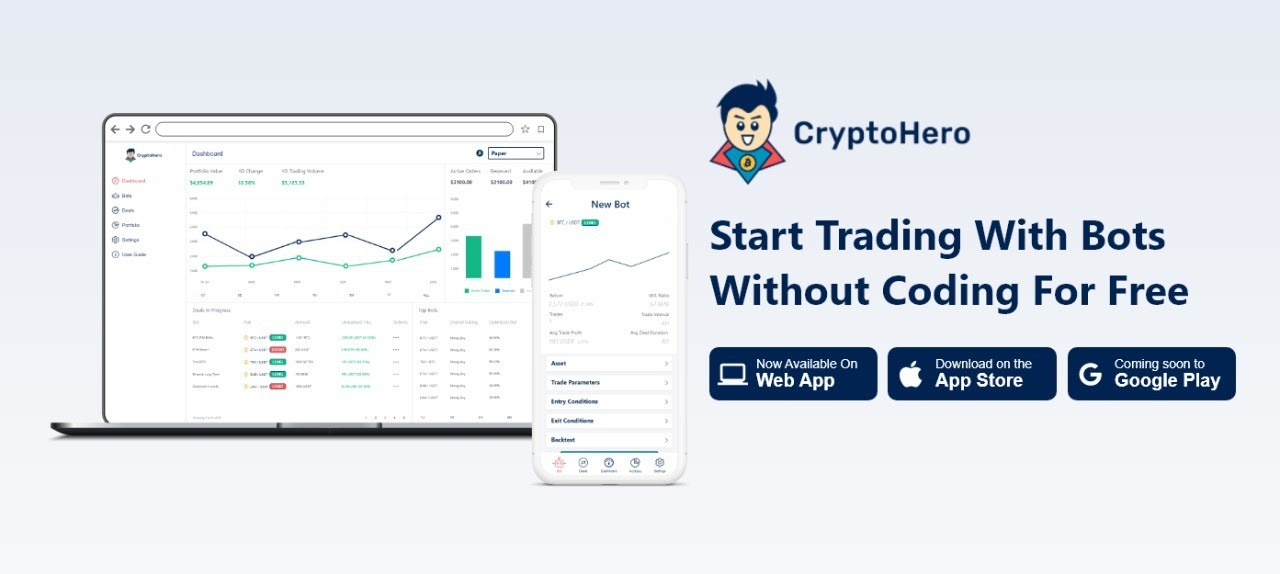 Looking to trade cryptocurrency yourself? Then why not try
CryptoHero
, a member of the Novum Group.
Enjoy some of the high performing algorithms that Novum Alpha uses, absolutely free!
Because you can't be up 24 hours trading cryptocurrency markets, CryptoHero's free bots do the trading for you.
Simple and intuitive for crypto beginners to set up and run, CryptoHero is currently available on the
Web
and
iOS
with an Android version ready in 2021.
Try our one click copy bot settings with the button below and enjoy 1-month Premium Subscription absolutely free!
50,000 DOGE coins giveaway to CryptoHero users!!!
Invite your friends to CryptoHero and you both will get DOGE. Click
here for more detail
.
Mar 30, 2021