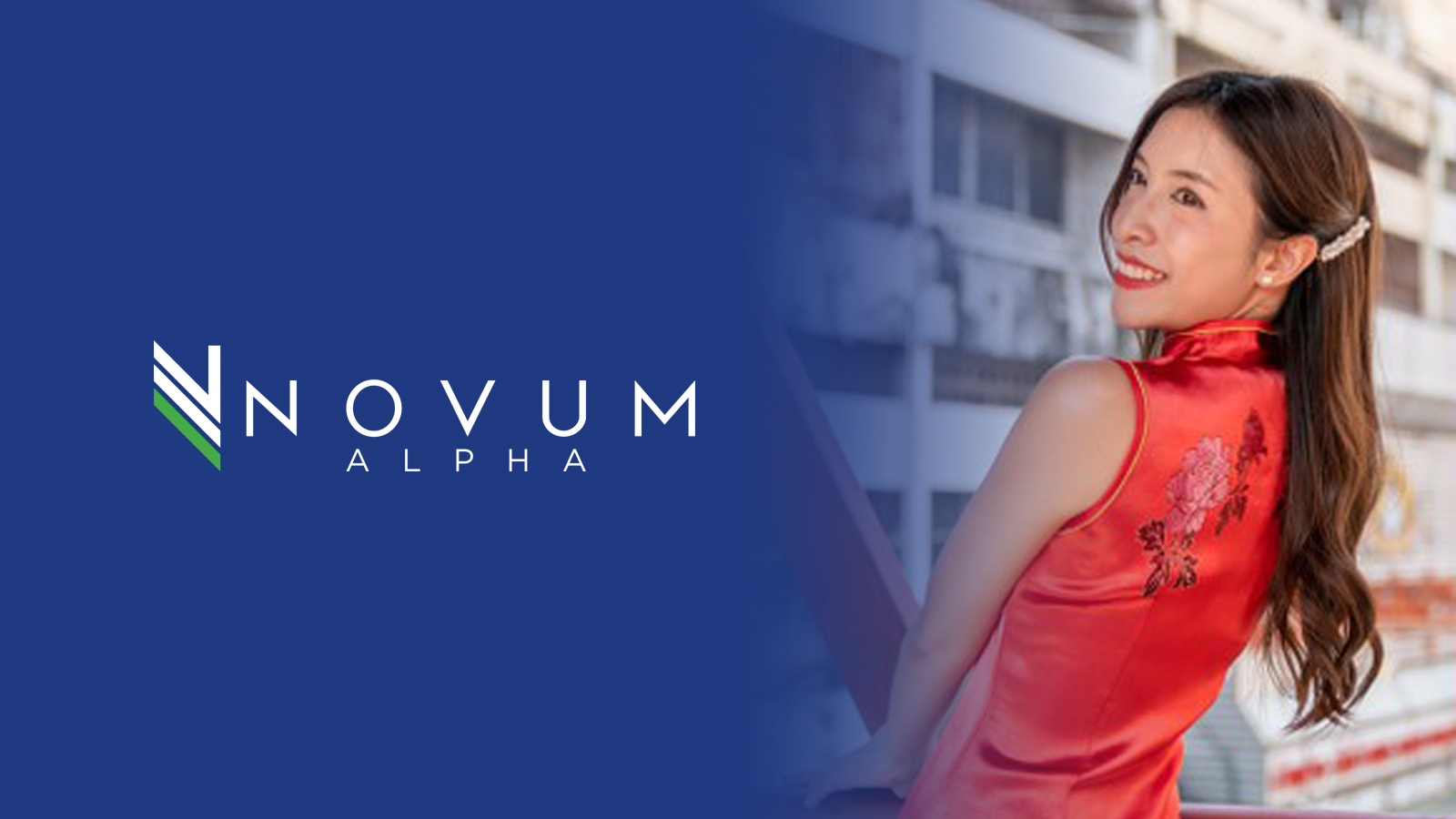 Novum Alpha - Weekend Edition 13-14 February 2021 (10-Minute Read)
A lot is going on in Washington at the moment and the U.S. Senate has its attention divided on the one hand with Biden's ambitious US$1.9 trillion stimulus package while having to contend with the impeachment of ex-president Donald Trump. Both actions, which will set the path of America's economy and democracy for decades to come have therefore served to both distract and focus the attention of America's lawmakers at a time when the country is still contending with a coronavirus crisis that shows no signs of abating. 
Novum Alpha - Weekend Edition 13-14 February

2021 (10-Minute Read)
Welcome to the weekend and for those continuing their Lunar New Year celebrations, may you have a happy, healthy and prosperous one filled with friends and family - socially distant of course.
In brief (TL:DR)
U.S. stocks ended the week on a high with the S&P 500 (+0.47%), tech-centric Nasdaq Composite (+0.50%) and blue-chip Dow Jones Industrial Average (+0.47%) were all higher on signs that Washington would move ahead with a fresh spending bill.
Asian markets remained closed for the Lunar New Year holiday.

The benchmark U.S. 10-year Treasury yield galloped higher to 1.210% (yields rise when bond prices fall) on higher than ever expectations of a fresh stimulus package.

The dollar rose slightly, making up for some lost ground against major trading peers.
Oil rebounded sharply with March 2021 contracts for WTI Crude Oil (Nymex) (+2.11%) at US$59.47 as speculators started to take bets on the key commodity.
Gold slid further with April 2021 contracts for Gold (Comex) (-0.20%) at US$1,823.20 as investors moved into other risk assets.
Bitcoin (-1.32%) slipped to US$46,950.00, on profit taking and as the initial euphoria over more institutions into Bitcoin slid as inflows into exchanges lead outflows slightly (inflows typically suggest that traders are looking to sell Bitcoin in anticipation of lower prices).
In today's issue...
An Insatiable Appetite for Stocks
Nvidia's Arm Wrestling with the Biden Administration
U.S. Bitcoin ETF Feels Closer Than Ever
Market Overview
A lot is going on in Washington at the moment and the U.S. Senate has its attention divided on the one hand with Biden's ambitious US$1.9 trillion stimulus package while having to contend with the impeachment of ex-president Donald Trump.
Both actions, which will set the path of America's economy and democracy for decades to come have therefore served to both distract and focus the attention of America's lawmakers at a time when the country is still contending with a coronavirus crisis that shows no signs of abating.
But there is growing confidence that Biden's fiscal stimulus plan will get passed and markets are certainly betting on it.
The prospect of onshoring more manufacturing in the U.S. as well as a shift in focus towards domestic supply chains has weighed on export-oriented markets like Japan and Australia.
And that was reflected as the only two markets not closed for the Lunar New Year holiday slid slighty with Tokyo's Nikkei 225 (-0.14%) and Sydney's ASX 200 (-0.63%) ending the week lower.
1. An Insatiable Appetite for Stocks
Stock funds continue to be hot favorites for global investors, especially with the popularity of passive investing showing no signs of waning

Excess liquidity across all markets and asset classes is making it harder for investors to determine if markets are at risk of the bubble bursting or are merely responding to record low yields and interest rates
With central banks printing cash like it's going out of fashion, investors globally have poured a record US$58 billion into stock funds this past week, while simultaneously clearing out cash holdings.

Although there are no signs of inflation currently, investors aren't sticking around to find out when central banks will get what they wish for.

The lion's share of the stock fund flow was unsurprisingly to sectors seen as best able to withstand the effects of the pandemic, which some healthcare experts predict may last for as long as seven years.

According to EPFR data collated by Bank of America (+1.49%), tech-focused funds saw a record inflow of some US$5.4 billion last week to Wednesday.

At the same time, global investors poured US$13.1 billion into bonds while taking some US$10.6 billion out of cash reserves.

That data reflects how the prospect of effective coronavirus vaccines, record low interest rates and expectations of economic recovery this year, have whet investor appetites for risk assets.

Investors are feeling particularly bullish on expectations of fresh fiscal stimulus from the Biden administration.

But risks remain – stocks and bonds are at potentially overextended valuations and there are concerns that Biden's US$1.9 trillion fiscal stimulus package could stoke inflation.

To be sure, the warning signs are almost everywhere – some of Europe's previously most dicey sovereign bonds have seen record take up rates, and the yield on so-called junk bonds (low rated or unrated debt) has fallen below 4%.

That conditions have surpassed historical bubbles though is not entirely accurate either.

Although stocks are looking frothy, they have yet to surpass valuations last seen since the dotcom bubble because of record low yields and by some estimates are still some ways away from those levels.

But that's also a bit like saying that the earth is rising just because the tide is out - the problem this time is that the tide appears to be out everywhere.
2. Nvidia's Arm Wrestling with the Biden Administration
Nvidia's (-1.90%) proposed acquisition of chip designer Arm comes under greater regulatory scrutiny

Acquisition of Arm may find some advocates within the Biden administration which is eager to beef up America's prowess in several strategic areas against rival China, including chip manufacture and cementing its lead in chip design
Small is seldom beautiful when it comes to the chipmaking business.
Given the enormous amounts of capital required to set up chip foundries, it's no small wonder that the costly endeavor of making chips has largely been left to a handful of companies, including Intel (+1.90%), TSMC (+0.80%) and Samsung Electronics.
Chip design on the other hand is a high-margin and lucrative business – which is what firms like Nvidia and the United Kingdom-based Arm are involved in.
Whereas Nvidia specializes in chips for graphics processing and data centers, Arm is a designer-for-hire and will be designing Apple's (+0.18%) next generation of chips for its personal computers.
The marriage of Nvidia and Arm then would seem a natural union – like peanut butter and jelly.
But not if U.S. competition authorities have a say in it, with the U.S. Federal Trade Commission opening an in-depth review over Nvidia's planned acquisition of Arm.
Regulators in the United Kingdom and Europe are also opening their own independent inquiries into the deal, with China potentially objecting to the Nvidia acquisition.
Arm's designs are the secret sauce in the majority of smartphones given their low power consumption, a capability that Nvidia is looking to deploy into its data center chips just as demand for cloud computing and artificial intelligence is soaring, requiring more energy-efficient processors.
Competitors worry that if allowed to acquire Arm, Nvidia could potentially favor its own data center needs over that of others as well as gain access to sensitive information over its rivals as Arm would necessarily share its future product plans with its parent.
While Nvidia has sought to reassure both rivals and regulators alike that it has no intention of doing so, and will continue to allow Arm to run independently, such promises are just that – promises.
Nonetheless, recent chip shortages in the U.S. which saw vehicle production lines ground to a halt may prompt the Biden administration to bless the marriage, in an attempt to reassert America's superiority in the chip business.
While the majority of chipmaking is still dominated by TSMC and Samsung Electronics, the U.S. still leads the world in chip design and the acquisition of Arm could cement that lead even further.
As such, while Nvidia may face several levels of regulatory challenges, the odds are good that it will be able to close the deal.
It helps that the U.K. has also just recently separated from the European Union too, meaning that while the E.U. may voice its objections, the final blessing will ultimately come from Nvidia and Arm's parents – U.S. and U.K. regulators.
3. U.S. Bitcoin ETF Feels Closer Than Ever
Canada approves its first Bitcoin ETF
Experience with marijuana-based funds could pave the way for the U.S. to also approve its own Bitcoin ETF, following in the lead of Canada
It has been the dream of Bitcoin maximalists for almost a decade – that elusive Bitcoin ETF to rule them all – but the U.S. Securities and Exchange Commission has rejected repeated efforts to launch one, in particular because of allegations that Bitcoin is susceptible to manipulation.
Yet the circle seems to be closing as America's cousin to the north, Canada, looks set to be the first country in North America to approve a Bitcoin ETF.
Purpose Investments has revealed that Canadian regulators have approved a Bitcoin ETF named Purpose Bitcoin ETF, making it the first jurisdiction on the American continent to do so.
And unlike CME Group's (+0.91%) cash-settled Bitcoin futures, Purpose's Bitcoin ETF will be physically settled.
Although the Purpose Bitcoin ETF will also be the first officially labeled Bitcoin "exchange traded fund," Europe has long boasted several physically-backed Bitcoin exchange traded products that effectively function like an ETF.
And while Europe's innovation with regards to a Bitcoin-like ETF may have put some pressure on the U.S. Securities and Exchange Commission ("SEC") to approve the same, Canada's regulatory approval of an ETF may hit closer to home.
Canada was first to the punch to release marijuana-related funds, a move that was soon followed in the U.S. and some analysts suggest that the U.S., especially with the cryptocurrency-savvy Gary Gensler helming the SEC, may be one step closer to following suit.
Current institutional-grade Bitcoin trusts, such as Grayscale Bitcoin Trust, trade at substantial premiums over the underlying assets that they are meant to track, with U.S. investors piling in rather than purchasing the cryptocurrencies themselves and handling the tricky business of custody.
Proponents of a U.S. Bitcoin ETF argue that such a structure would help to bring prices closer to the value of the net underlying asset.
So far in the U.S. VanEck Associates and Bitwise Asset Management have ETF filings that are awaiting approval, but ongoing regulatory hurdles include objections to Bitcoin's infamous volatility and allegations of manipulation.
If marijuana was any indication, America may just follow where Canada has dared to tread.
What can Digital Assets do for you?
While markets are expected to continue to be volatile, Novum Alpha's quantitative digital asset trading strategies have done well and proved resilient.
Using our proprietary deep learning and machine learning tools that actively filter out signal noise, our market agnostic approach provides one of the most sensible ways to participate in the nascent digital asset sector.
If this is something of interest to you, or if you'd like to know how digital assets can fundamentally improve your portfolio, please feel free to reach out to me by clicking
here
.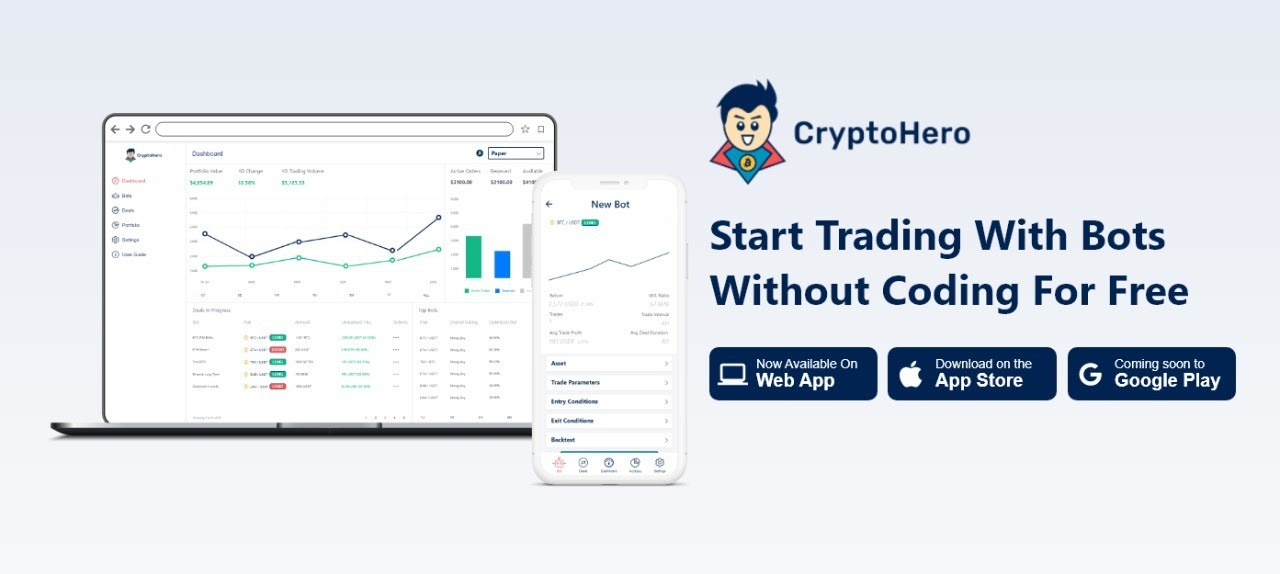 Looking to trade cryptocurrency yourself? Then why not try
CryptoHero
, a member of the Novum Group.
Enjoy some of the high performing algorithms that Novum Alpha uses, absolutely free!
Because you can't be up 24 hours trading cryptocurrency markets, CryptoHero's free bots do the trading for you.
Simple and intuitive for crypto beginners to set up and run, CryptoHero is currently available on the
Web
and
iOS
with an Android version ready in 2021.
Try our one click copy bot settings with the button below and enjoy 1-month Premium Subscription absolutely free!
Feb 13, 2021