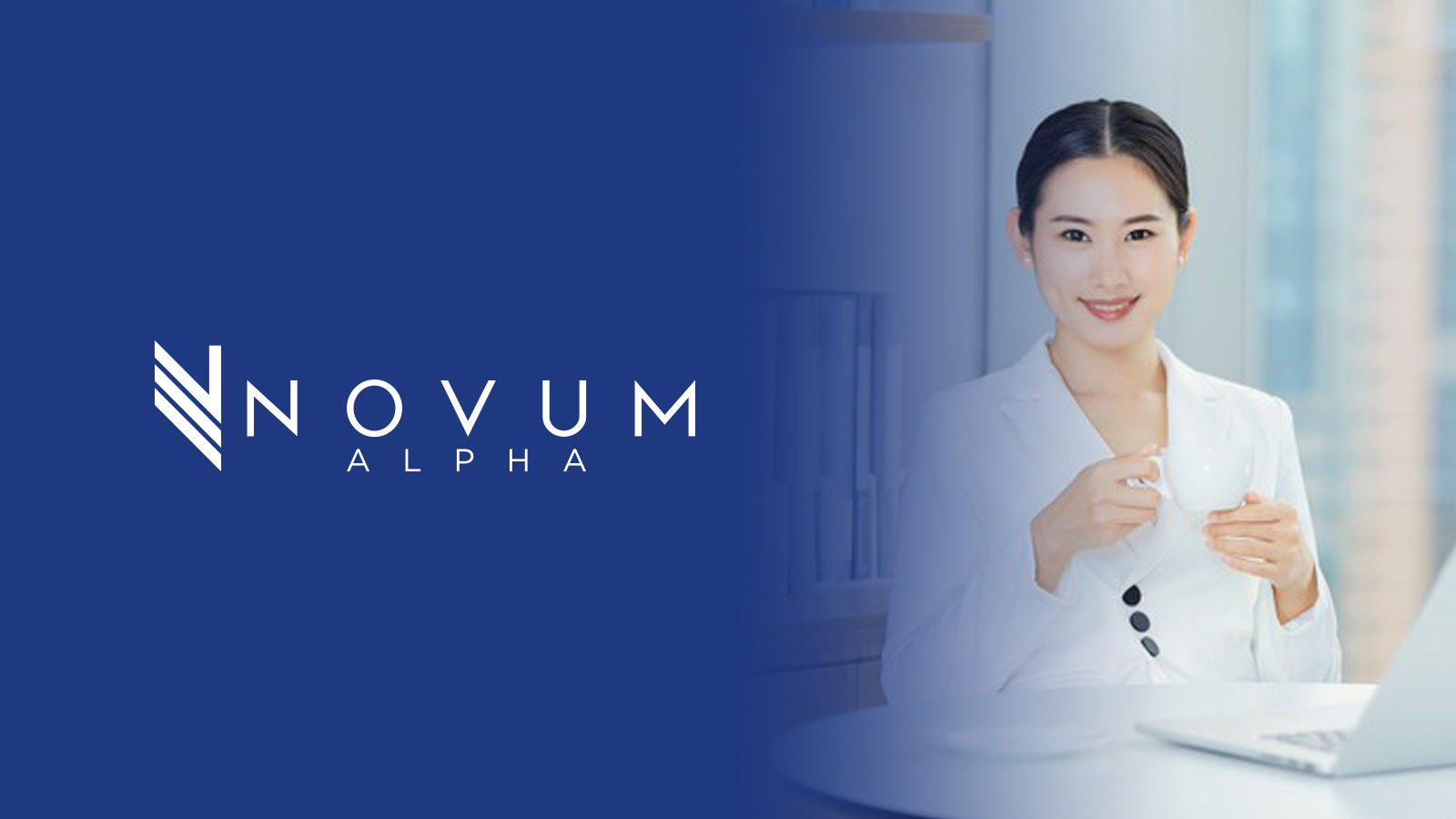 Novum Alpha - Daily Analysis 3 December 2020 (8-Minute Read)
Top of the Thursday to you and I hope you're having a terrific one so far!
In brief (TL:DR)
Investors drove non-tech indices higher with the S&P 500 (+0.18%) and blue-chip Dow Jones Industrial Average (+0.20%) higher, while the tech-centric Nasdaq Composite (-0.05%) was lower as investors rotated into value stocks out of tech.
Asian stocks opened the morning session mainly higher
U.S. 10-year Treasury yields dipped one basis point to 0.930% as investors bought more strongly into risk assets, specifically economically-sensitive stocks in sectors such as hospitality, financials and energy (yields rise when bond prices fall).
The dollar touched a more than two-year low as investors opted for more risky assets.
Oil slipped slightly with January 2021 contracts for WTI Crude Oil (Nymex) (-0.33%) at US$45.13 from US$45.28 with no clear path over supply cuts proposed in January by OPEC nations.
February 2021 contracts for Gold (Comex) (+0.07%) rose to US$1,831.40 from US$1,830.20, mainly on the back of a weaker dollar.
Bitcoin (+1.74%) rose to US$19,183 from US$18,855 as flows reversed with outflows from exchanges leading inflows (outflows typically suggest that investors are looking to hold Bitcoin in anticipation of price rises).
In today's issue...
The Pandemic Ain't Over Till the Fat Lady Sings, Literally
Banking on Growth Stocks for Better or Worse
Money is Whatever Someone is Willing to Give you in Exchange for It
Market Overview
Stocks are taking a breather but sentiment continues to be positive as Democratic leaders in the U.S. signaled a readiness to do a deal to get a fresh stimulus package out the door before the year's end.
The news brought fresh cheer to a market already rotating into stocks most battered by the pandemic and saw the dollar hit fresh lows.
In Asia, markets were mainly up
with Tokyo's Nikkei 225 (-0.28%) the only standout amidst fresh coronavirus infections while Sydney's ASX 200 (+0.25%), Hong Kong's Hang Seng Index (+0.34%) and Seoul's KOSPI (+0.21%), were up.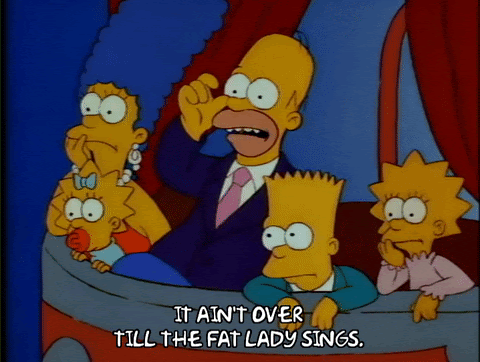 1. The Pandemic Ain't Over Till the Fat Lady Sings, Literally
Top OECD economists are warning that markets may be pricing in a rapid recovery when the reality may be far different

A refusal to be vaccinated and the actual efficacy of a vaccine remain issues that will continue to plague a smooth and holistic global economic recovery
In music lessons across the island nation of Singapore, there is no singing. Churches and other places of worship across the city state echo with the sounds of prerecorded choirs or piped music and live bands are banned.
With the coronavirus pandemic restrictions, people are singing, just not with each other.
And while the prospect of coronavirus vaccines has boosted hopes of an end to the pandemic, the picture painted by some of the world's top economists is less sanguine.
On Tuesday, the Organization for Economic Cooperation and Development (OECD) said that government restrictions and fears of infection will continue to weigh on the global economy well into next year, even as vaccine developments offer hope of an end to the pandemic.
According to the OECD's Chief Economist Laurence Boone,
"It's not like we get a vaccine and in a month everything returns to normal."
The OECD has cut its growth forecasts for rich economies, citing a recent surge in infections across Europe and the United States that has prompted a fresh wave of restrictions and increased caution in spending by both households and businesses.
Growth for the U.S. next year has been slashed to 3.2% from 4% while the Eurozone is expected to grow at 3.6% from an earlier OECD estimate of 5.1%, and China is likely to do the best at 8%.
The OECD forecasts are based on a "cautious" view of the logistics of manufacturing and deploying the coronavirus vaccines, as well as levels of take-up in populations skeptical about the safety of receiving such a vaccine.
Boone added,
"For most of next year, we will have to rely on non-pharmaceutical interventions to keep on living."
And while sentiment is positive of an imminent recovery, the pandemic is far from over, and we'll know it when we can all start singing in public again, for now, our tunes will just have to be sung in the shower.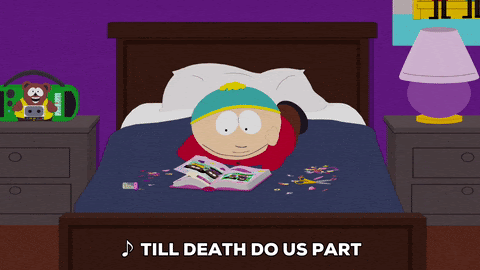 2. Banking on Growth Stocks for Better or Worse
Money managers once criticized for not making larger shifts into tech firms are now finding themselves saddled with portfolios that are overweight on the largest U.S. tech companies

Unclear if recent rotation into value stocks including hospitality, travel, financials and energy will be durable or premature, but managers will be looking to make up lost performance in the final weeks of the year
As a bastion of value investing, Warren Buffett's Berkshire Hathaway (+0.33%) sure has plenty of its fortunes tied up in a single growth stock, Apple (+0.29%).
As the pandemic saw a flight to tech stocks, shares of Apple have soared and now make up 43% of Berkshire Hathaway's entire portfolio.
So much for diversification.
But the problem is not specific to Berkshire Hathaway.
As the coronavirus pandemic swept across countries, white-hot gains in tech stocks and almost nothing else, cornered money managers into an ever-shrinking pool of megacap tech firms that they are now struggling to unwind.
Announcements of not one, but several effective coronavirus vaccines, has fueled a recebt rotation out of tech and into languishing sectors such as hospitality, travel, energy and financials.
The swift and sudden whipsaw in stocks caught many money managers flatfooted, as evidenced by the S&P 500, which is increasingly tech-heavy, eke out a rise of 0.18% yesterday, while financial firms surged 1% and energy producers soared 3%.
Initially criticized for not betting big enough on the biggest tech companies, money managers are now seeing their response to that criticism resulting in underperforming benchmarks.
And with just a few weeks left till the end of the year – a time when investors typically review their portfolios and decide whether to enter or exit funds for the next year – managers may be forced to decide whether to fight the flight into value stocks, or stick to tech.
If investors in general rotate into value stocks, managers may not have much say in the matter.
By the end of November, the fortunes of the five largest tech firms, Microsoft (-0.39%), Amazon (-0.51%), Facebook (+0.34%), Alphabet (+1.65%) and Apple trailed the rest of the S&P 500 by 5%.
And while 55% of value funds tracked by the Bank of America (+1.29%) beat their benchmarks, only 40% of growth funds outperformed.
But growth stocks haven't been abandoned altogether and the preference by some managers for tech firms may be reflective of a level of doubt over the speed of any economic recovery, especially when coronavirus infections and deaths are breaking new records in the United States.
Misinformation and skepticism are also raising questions over how many people will be willing to receive a coronavirus vaccine even when it becomes available.
Concerns also remain over the production, distribution and capability of the coronavirus vaccine.
Yet it doesn't matter what the reality on the ground is, what matters is what markets as a whole think it will be.
And if value stocks hijack the investment narrative, managers can't afford to fight the markets and will be looking to rotate back into economically-sensitive stocks to close their performance gaps in the last few weeks of the year.
Individual investors may want to see if they'd like to do the same.
3. Money is Whatever Someone is Willing to Give you in Exchange for It
PayPal (-1.84%) may have ambitions to create a digital currency super app the likes of Ant Financial's multi-tentacled digital finance platform which encompasses insurance, microlending, investments and payment
For one of the world's biggest digital payment enablers PayPal, cryptocurrencies are as good as money, so long as merchants are willing to accept them in exchange for goods and services.
At its core, money is a made-up thing, a scorecard for deciding who owns what.
And the more people accept cryptocurrencies as payment, the more the blockchain which cryptocurrencies sit atop, becomes a legitimate means of keeping score.
At least that's what PayPal and an increasing number of companies are betting on.
Speaking at a Web Summit conference on Wednesday, PayPal CEO Dan Schulman said that the use of cryptocurrencies is set to go mainstream as more merchants take a "digital first" approach to payments.
According to Schulman, as more businesses move to accept payments via smartphones or QR code and more customers start using digital wallets, these will serve as "natural complements" to cryptocurrencies.
In October, PayPal announced that its 364 million users can now buy, sell and hold cryptocurrencies, including Bitcoin, Ether, Bitcoin Cash and Litecoin, using digital wallets with the firm.
This marks a significant departure for PayPal in that a purchase of cryptocurrencies using PayPal's digital wallets isn't quite the equivalent of topping up a debit card, but represents an investment in cryptocurrencies as well.
PayPal has helpfully allowed users to also sell their cryptocurrencies as well, making it not just a digital wallet, but a quasi-investment platform.
On top of that, PayPal is enabling its users to spend that cryptocurrency at its over 26 million merchants.
That news sent the price of Bitcoin and Ethereum soaring and Bitcoin has since surpassed its all-time-high, before consolidating lower.
But PayPal's ambitions may stretch well beyond just pure payments.
When asked who he sees as the firm's biggest competitor, Schulman said he's keeping an eye on Ant Financial, China's largest mobile payment company that also has interests in a swathe of financial services, including microlending, investments and insurance.
Schulman noted that Ant Financial's comprehensive digital wallet included "all elements of financial services, all elements of shopping."
For now, PayPal is "all elements of shopping" only.
But that may be set to change once its cryptocurrency wallets get under way and it's entirely conceivable that PayPal may one day enable users to do such things as loan out cryptocurrencies for interest (acting like a bank) and allowing users to insure their deposits.
Schulman said that PayPal's biggest opportunity was to move away from cash and toward digital payments, a trend that was already in motion, but has since been accelerated by the pandemic.
Those shifts in payment behavior may yet prove durable and if cryptocurrencies one day become as widely accepted as the euro, yen or the dollar, then PayPal intends to be at the nexus of that universe.
What can Digital Assets do for you?
While markets are expected to continue to be volatile, Novum Alpha's quantitative digital asset trading strategies have done well and proved resilient.
Using our proprietary deep learning and machine learning tools that actively filter out signal noise, our market agnostic approach provides one of the most sensible ways to participate in the nascent digital asset sector.
Dec 03, 2020