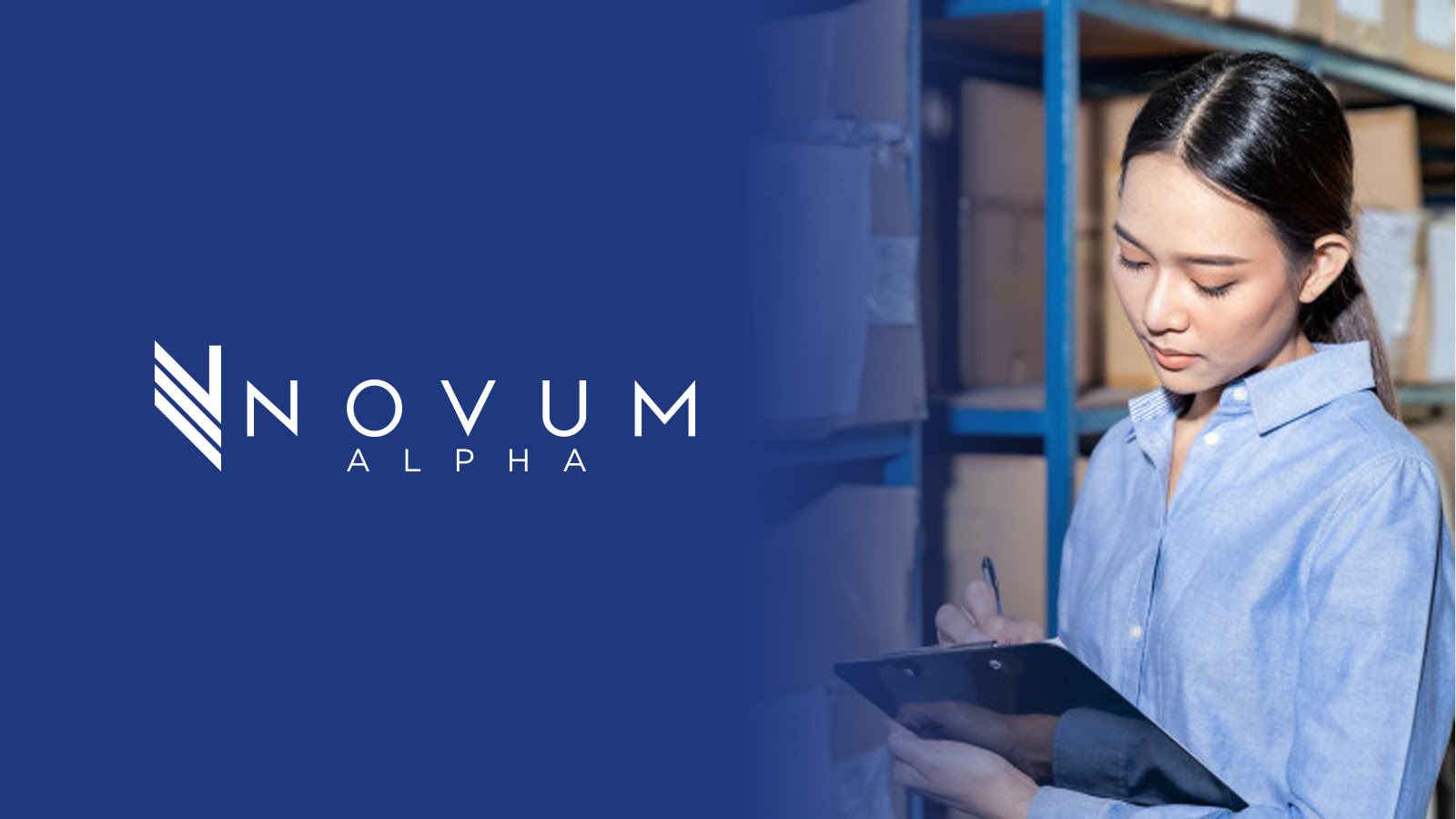 Novum Alpha - Daily Analysis 20 November 2020 (8-Minute Read)
TGIF and I hope you're having a fantastic Friday!
In brief (TL:DR)
U.S. stocks rose slightly with the S&P 500 (+0.39%), tech-heavy Nasdaq Composite (+0.87%) and blue-chip Dow Jones Industrial Average (+0.15%) pulled up primarily by tech stocks as investors factored in a fresh wave of lockdowns in the U.S. and Europe.

Asian stocks were mostly higher in the morning trading session as investors started preparing for a weaker dollar in 2021.

The yield on U.S. 10-year Treasuries decreased about one basis point to 0.820% as investor risk appetite waned (bond yields typically fall when Treasury prices rise).
The dollar steadied on increasing concerns over political turmoil in Washington and heightened coronavirus concerns.
Oil inched higher with December contracts for WTI Crude Oil (Nymex) (+0.05%) at US$41.76 from US$41.74 as traders sat on the sidelines.
Gold edged up as December contracts for Gold (Comex) (+0.18%) rose to US$1,864.80 from US$1,861.50.
Bitcoin (+0.11%) rose slightly to US$17,816 from US$17,796 as outflows from exchanges continued to lead inflows, albeit at a slower pace (outflows typically suggest that investors are looking to hold Bitcoin in anticipation of price increases).
In today's issue...
Trump Administration's Scorched Earth Policies Hit Home
Can a Pandemic ever be good for the economy?
Bitcoin and the Two Percent
Market Overview
Markets are seeing some chop towards the end of the week as politics and pandemic are mixing in a heady cocktail that has added to low-level market panic.
The U.S. Treasury Department is looking to allow some U.S. Federal Reserve lending programs lapse by the end of the year, handicapping both the central bank and incoming Biden administration's ability to respond quickly should markets turn south.
Asian markets were choppy but mostly up in the morning trade, with
Tokyo's Nikkei 225 (-0.34%), down slightly while Sydney's ASX 200 (+0.09%), Seoul's KOSPI (+0.22%) and Hong Kong's Hang Seng Index (+0.19%) up in the pre-lunch trading session.
1. Trump Administration's Scorched Earth Policies Hit Home
Trump's Treasury Department moves to allow crucial central bank lending programs to lapse by the end of this year, dramatically weakening the toolkit available to the U.S. Federal Reserve to address any unforeseen economic shocks

Although actual usage of these Fed tools was low, their presence helped to bolster investor and lender confidence and their removal may mean the incoming Biden administration will have less tools at its disposal should financial markets weaken
Decent house guests tend to leave their accommodation in the same or better condition than when they arrived.
Not so the Trump administration.
In the dying days of Trump's reign, the petulant president and his officials are laying waste in a scorched earth policy that will ultimately hurt millions in a deplorable act of vengeance.
The latest victims of Trump's spitefulness have been a swathe of emergency lending facilities set up by the U.S. Federal Reserve at the start of the coronavirus pandemic but for which the Treasury Department has decided not to extend.
In a letter to Fed Chairman Jerome Powell yesterday, U.S. Treasury Secretary Steven Mnuchin asked the central bank to return unused funds from five emergency programs ahead of their expiration in December, including schemes to buy corporate debt and lend to medium-sized businesses.
Top Fed officials are warning that the withdrawal is premature, especially as the economic outlook remains fragile and with a continued surge in coronavirus cases in the U.S.
The withdrawal of lending facilities by Trump's Treasury Department, is akin to the recent wave of U.S. military withdrawals in Afghanistan and handicaps the Fed's ability to deal with unanticipated economic shocks.
Although Fed officials consider the credit facilities a key part of their arsenal to deal with the economic effects of the coronavirus, only a small fraction of the available lending capacity was ever actually used.
Most companies and local governments ended up securing better funding terms through the regular capital markets, while others complained that the terms of the Fed's facilities were too strict.
But that misses the point.
While borrowers may indeed have found more suitable products elsewhere, the implied Fed backstop meant that lenders were incentivized to offer loans where needed, and to improve the terms of those loans.
More likely though is that Trump is looking to punish the American people who voted for someone other than him, and the removal of these emergency credit facilities could significantly hamper the incoming Biden administration's ability to tackle the economic fallout from the pandemic, especially if new weakness start to appear in markets.
2. Can a Pandemic ever be good for the economy?
Historically, pandemics have precipitated periods of economic prosperity, but it remains to be seen if any good will come out of the coronavirus pandemic

Long term death of service jobs may put strains on the economy as populations struggle to retrain and retool
While there is little argument that pandemics destroy livelihoods, take lives and cripple economic growth, history students will point to their subsequent periods which ushered in ages of prosperity, as one possible silver lining.
In the 14th century, the Black Death and the mass casualties that ensued, actually improved the prospects for survivors in a largely agrarian, subsistence economy, who now had more land to till and labor shortages drove up wages.
And some historians suggest that the 1918 flu pandemic helped tip the balance of power in the latter days of the First World War towards the Allies as Germany and Austria saw considerably more infections than France or Great Britain.
But there may be no such parallel with the coronavirus pandemic, notes Harvard University economist Edward Glaeser.
Many lesser-skilled workers whose employment exists only in jobs that require face-to-face interactions are seeing their jobs disappear, many of them permanently as even fast-food chains like McDonalds move towards contactless interactions through touchscreen ordering booths.
And the trend towards remote working, already in motion before the pandemic, has been accelerated as companies increasingly question the conventional wisdom of siting offices in crowded and expensive cities – which means less workers popping down for a coffee at their corner Starbucks (-0.15%).
According to Glaeser,
"Selling a latte with a smile is a safe haven in a world of automation. That urban opportunity disappears when the smile turns into a source of peril rather than a source of pleasure."
At the Bloomberg New Economy Forum, President of the European Central Bank Christine Lagarde, also suggests that the rush to celebrate the medical breakthrough of a coronavirus vaccine should be tempered with reality and any economic recovery is likely to be in fits and starts,
"While the latest news on a vaccine looks encouraging, we could still face recurring cycles of accelerating viral spread and tightening restrictions until widespread immunity is achieved."
"The recovery may not be linear, but rather unsteady, stop-start and contingent on the pace of vaccine roll-out."
With one in ten jobs dependent on travel and tourism, the greater challenge facing the global economy is funneling money into the "real" economy, the bus companies, the airlines, the tour guides, restaurants and souvenir shops, instead of the financial economy, where money just spins around in search of trading profits.
Ultimately, if the coronavirus pandemic does usher in a subsequent period of prosperity, that will only be obvious with the benefit of hindsight.
For now, there is merely a glimmer of light at the end of what could be a long tunnel.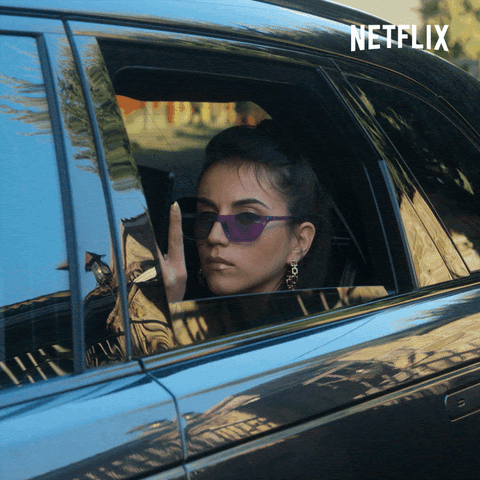 3. Bitcoin and the Two Percent
Control over Bitcoin is far more centralized than ideologues would have investors believe with the vast majority of Bitcoin held in a small minority of Bitcoin addresses

Bitcoin whales - holders of large amounts of Bitcoin - have the potential to dramatically affect the price of Bitcoin, exposing newer retail-sized investors to large price swings
For all the talk of decentralization and democratization, Bitcoin in reality is a lot more centralized than its foundational ideology would suggest.
With the world's first cryptocurrency soaring by over 60% this past month, many are pointing to how PayPal (+0.41%) is facilitating widespread adoption and ownership by institutions and individuals, yet a study of Bitcoin addresses suggests that that adoption may be less widespread than imagined.
The majority of wealth stored on the Bitcoin blockchain is concentrated in a handful of Bitcoin addresses (digital wallets which store Bitcoin), with about 2% of all Bitcoin addresses controlling 95% of Bitcoin globally.
As Bitcoin's price has soared, so has that concentration, with a study of these so-called Bitcoin "whales" showing that they have been increasing their stakes of the world's biggest cryptocurrency by market cap.
And that could be a problem as more smaller players enter the Bitcoin market, because the movement of a Bitcoin whale can have a huge ripple effect, with a single trade subjecting smaller investors to large price swings.
That fact is not lost on Bitcoin whales.
With such massive holdings of Bitcoin, a decision to dump Bitcoin on any given day actually hurts a Bitcoin whale more than it helps.
Instead, Bitcoin whales are more likely to cautiously liquidate relatively small amounts of Bitcoin over time, rather than risk a supply-side shock and collapsing the price of Bitcoin by selling a larger chunk all at once.
And given the length of time that it's taken for Bitcoin to recover from its depths – it only just hit its highest dollar value in three years - Bitcoin whales may also be reticent to rock the boat too much.
More eyes are on Bitcoin and these whale addresses, than at any time in the past as well.
Whereas Bitcoin whales could operate relatively unnoticed during the retail frenzy of 2017, a burgeoning cottage industry that monitors Bitcoin flows actively has meant that so-called "pumps and dumps" are more complicated to execute.
More sophisticated blockchain analysis also means that it's harder, though not impossible, to obfuscate Bitcoin wallet flows.
Yet with over 70% of Bitcoin addresses with less than 0.01 Bitcoin in them, the cryptocurrency waters are still very much dominated by the biggest creatures in the ocean – Bitcoin whales.
What can Digital Assets do for you?
While markets are expected to continue to be volatile, Novum Alpha's quantitative digital asset trading strategies have done well and proved resilient.
Using our proprietary deep learning and machine learning tools that a
ctively filter out signal noise, our market agnostic approach provides one of the most sensible ways to participate in the nascent digital asset sector.
Nov 20, 2020