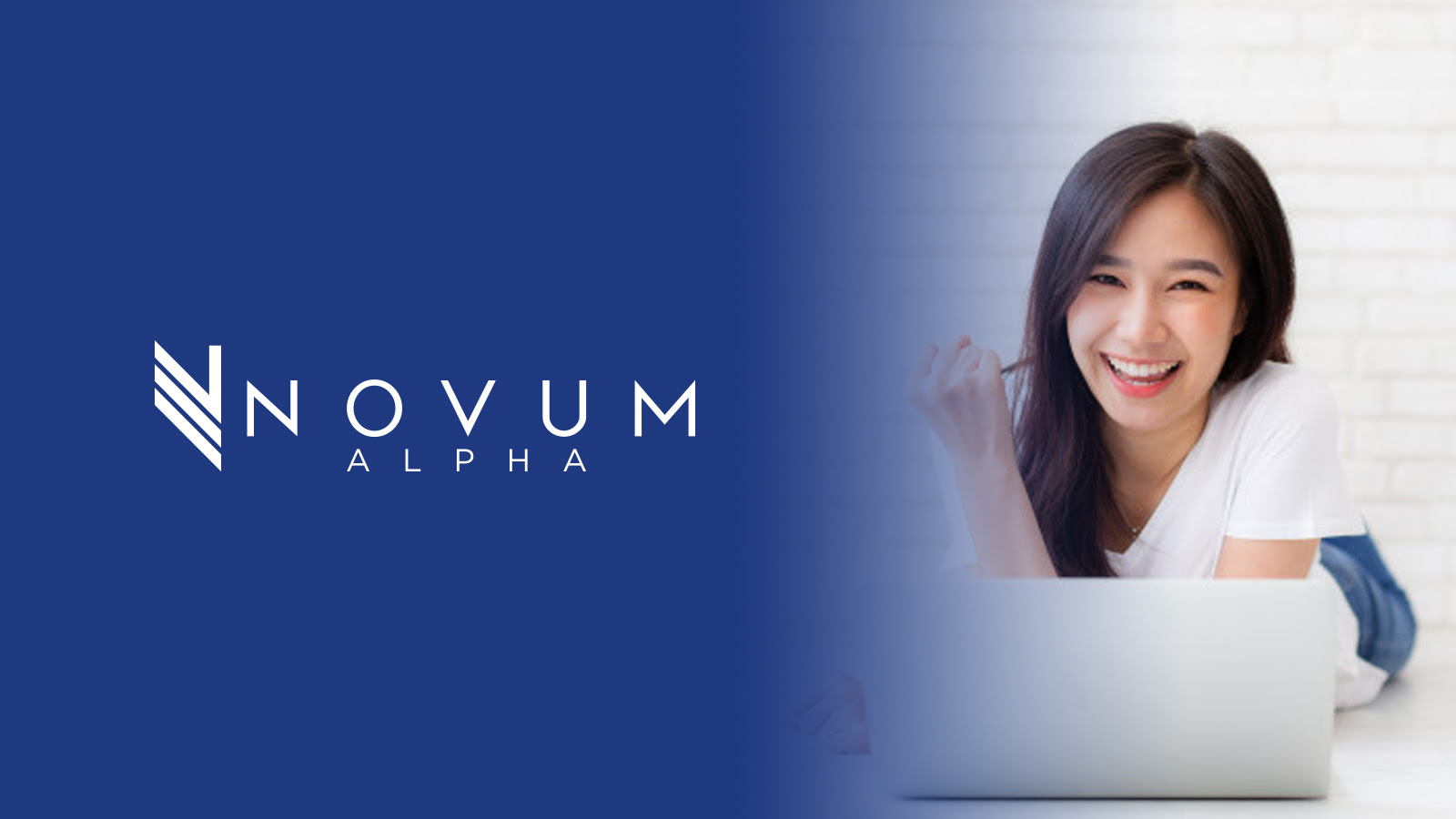 Novum Alpha - Daily Analysis 19 November 2020 (8-Minute Read)
I trust you're having a terrific Thursday even if markets are coming to grips with the fact that a coronavirus vaccine in the lab is very different from one in the arm.
In brief (TL:DR)
U.S. stocks fell sharply entering the midweek as the S&P 500 (-1.16%), tech-heavy Nasdaq Composite (-0.82%) and blue-chip Dow Jones Industrial Average (-1.16%) were all down on concerns over the coronavirus and fresh restrictions on movements and activities.

Asian stocks were mostly down in the morning trading session, as investors contended with optimism over coronavirus vaccines against surging cases in Europe and the U.S.

U.S. 10-year Treasuries rose as yield fell to 0.860% from 0.906% as investor risk appetite waned (bond yields typically fall when Treasury prices rise).
The dollar fell as the U.S. Federal Reserve hinted that more monetary policy moves were on the way.
Oil edged lower with December contracts for WTI Crude Oil (Nymex) (-1.00%) at US$41.40 from US$41.82 as traders come to grip with soaring rates of coronavirus infections in the United States and as a fresh wave of lockdowns looks possible.
Gold slipped as December contracts for Gold (Comex) (-0.18%) fell to US$1,870.60 from US$1,873.90, with investors looking to Bitcoin instead.
Bitcoin (+0.66%) rose despite the fall in other markets, pushing past US$17,000 and surging to US$17,796.00 from US$17,585 as outflows from exchanges continued to lead inflows (outflows typically suggest that investors are looking to hold Bitcoin in anticipation of price increases).
In today's issue...
Bullish on Emerging Markets
Fed Chairman Warns that Markets May be Getting Ahead of Themselves
Bitcoin - Everything & Nothing All at Once
Market Overview
A needle in the arm it appears, is worth two in the lab.
Just as markets turned bullish with the prospect of a coronavirus vaccine, reality has started to bite that the pandemic is far from done with wreaking havoc.
Surging cases in the United States has forced New York City to shutdown schools and fresh restrictions are casting a long shadow over positive sentiment of a prospective economic recovery.
Asian markets were mostly down in the morning trade, with
Tokyo's Nikkei 225 (-0.54%), Sydney's ASX 200 (-0.14%) and Seoul's KOSPI (-0.16%) all down marginally while Hong Kong's Hang Seng Index (+0.49%) was up as China continues to report positive economic data.
1. Bullish on Emerging Markets
A majority of fund managers managing over half a trillion dollars in assets are increasingly looking to emerging markets for growth next year

Expected weakness in the dollar and a coronavirus vaccine are factors buoying bullishness on emerging market equities
With tech stocks on the S&P 500 looking increasingly bubbly, and the dollar showing signs of weakness, investors wondering if their money wouldn't be better spent in emerging markets in Asia.
In a recent survey of fund managers by Bank of America (-2.07%), a growing number of investors are betting that emerging markets will be among next year's winning asset classes, wagering that a coronavirus vaccine will help spur a global economic recovery.
Managers surveyed collectively hold some US$526 billion in assets, with the survey highlighting the bullishness of emerging markets as part of a broader rotation theme, which also included small-caps, value stocks and banks.
During the height of the coronavirus pandemic, and when it wasn't at all certain when and if a vaccine would ever be developed, investors bid up defensive plays such as tech stocks, bolstered by the belief that these firms would form a handful that would do well regardless of infection rates.
Now that a prospective vaccine is on the horizon, previously languishing sectors have made a comeback, in particular because tech stocks have reached eye-watering valuations.
And with an incoming Biden administration likely to lead to a weaker dollar, investors have been moving into emerging market equities, which have climbed over 2% since Pfizer (+0.78%) and BioNTech's (+4.04%) announcement that they had developed a coronavirus vaccine with over 90% efficacy.
The technology sector of the S&P 500 has risen 32.55% this year, whereas MSCI's emerging market equities are up only 8%, suggesting that as vaccine distribution gets under way, there is plenty of room for upside.
According to the Bank of America survey, over half of respondents are now seeing their favored trade for 2021 as emerging markets, ahead of both the S&P 500 and oil, while a growing number of investors are starting to believe that emerging market currencies are undervalued.
The dollar has shed 5.78% against the Chinese yuan this year alone.
As one of the first countries to get the coronavirus pandemic under control, China's massive domestic market has been powering a surge in consumption that has allowed its economy to recover faster than much of the western world where infections continue to surge.
Countries in Asia are also among those that have managed to curb their coronavirus infections more ably than the rest of the world, and with the exception of perhaps Indonesia and the Philippines, are likely to see their economies recover more quickly once a vaccine is widely available.
The narrative of emerging markets offering better value has rippled into investor sentiment, especially as bets on large U.S. tech firms becomes an increasingly crowded trade.
And as the real economy recovers, it helps to remember that tech companies are ultimately enablers and platform companies that provide a pipe from which to access actual goods and services – the very companies whose stocks have languished during the pandemic.
Tech firms still need real businesses to manufacture, market and sell their products and services, and emerging markets are where much of this economic activity occurs.
2. Fed Chairman Warns that Markets May be Getting Ahead of Themselves
U.S. Federal Reserve Chairman Jerome Powell warns that there is still a long road ahead in an economic recovery even in the face of a coronavirus vaccine

Investors piling into "value" stocks may be jumping the gun as a vaccine will still take months to manufacture and possibly even longer to distribute
The positive news that a coronavirus vaccine may just be around the corner is obscuring the fact that the U.S. just crossed 250,000 deaths because of the pandemic, with over 1 million Americans infected and New York City shutting its schools.
Like Debbie Downer, U.S. Federal Reserve Chairman Jerome Powell is warning an increasingly euphoric market that it is still too soon to say how a potential vaccine would change the economic outlook.
And that makes sense.
Locked away in our homes for the better part of this year, it's completely understandable that investors are eager to lap up any bit of positive news.
However, Powell is urging for caution, and in a virtual question-and-answer session held Tuesday noted,
"With the virus now spreading at a fast rate, the next few months may be very challenging. We've got a long way to go."
"Even in the best case, widespread vaccination is months into the future."
Promising reports about the efficacy of new coronavirus vaccines have propelled stocks to records in recent weeks, but the prospect of a "miracle cure" is a double-edged sword, because it lures people and policymakers into complacency.
If people think that a vaccine is around the corner, they may take less precautions and more liberties, dispensing with the masks and abandoning all pretense towards social distancing, potentially sparking a fresh wave of infections.
Governments, which are already up to their eyeballs in debt in order to prop up flailing economies, may be reluctant to issue fresh stimulus packages and allow the markets to sort themselves out as a vaccine becomes progressively available.
And given the current state of the global economy, that would be an unmitigated disaster.
The most recent retail sales reports out of the U.S. has marked slower growth, and as coronavirus infections mount, more states are beginning to impose restrictions on commercial activity.
Unemployment is starting to creep up in the U.S. as well and there will be some sectors which will need longer to recover, such as global travel.
With billions of vaccinations being needed to return to the pre-pandemic days, that could still be years in the making and any complacency in the interim would be rewarded by soaring infection rates and unexpected economic shocks.
Yet Democrats entering the House of Representatives next year will do so with a weakened majority and it looks increasingly likely that the Republicans will continue to dominate the Senate, meaning that the odds of a generous stimulus package in a nascent economic recovery look scant.
For that reason, investors rotating into value stocks and other more economically sensitive sectors of the economy may be doing so prematurely.
We may have found a compass, but we haven't found our way out of the woods just yet.
3. Bitcoin - Everything & Nothing All at Once
Bitcoin has soared past US$18,000, but has pulled back on profit-taking

As Bitcoin closes in on the proverbial US$20,000 ceiling, investors are wondering if this isn't another bubble, and this time may truly be different
Depending on who you ask, Bitcoin is either a store of value or a lottery ticket.
Increasingly, and to the surprise of investors everywhere, Bitcoin is turning out to be both.
While long derided as too volatile to serve as a store of value, akin to digital gold, Bitcoin has enjoyed a resurgence and a resilience this year in the face of considerable adversity.
Seizing the spotlight from gold this year, Bitcoin has been touted as a hedge against risks including a further decline in the dollar or a pickup in inflation, widening its gain over the precious metal.
Up over 150% for the year, Bitcoin's price relative to gold is at its highest in almost three years, coinciding with Bitcoin's highest price in almost three years.
The ascent in Bitcoin has come as investors search for portfolio buffers amidst concerns that the dollar could drop by as much as a fifth next year, as the U.S. economy recovers from the pandemic and on expectations of fresh stimulus packages with a new Democratic President.
Bitcoin then, has emerged as the hedge of choice against potential dollar debasement, quantitative easing by the U.S. Federal Reserve, higher government debt in a Democrat-controlled government or a steepening yield curve.
Adding to those bullish narratives for Bitcoin, the class of investors who have started to take positions on the cryptocurrency has also expanded to include institutions, including listed companies such as Square (-1.26%) and MicroStrategy (+2.29%), as well as high profile investors from Paul Tudor Jones to Stanley Druckenmiller.
But as Bitcoin closes in on US$20,000 just as many investors are wondering if this isn't another repeat of 2017, where Bitcoin's furious run-up to US$20,000 precipitated a crash that has taken almost three years to recover from.
Qualitatively of course, this time really is different.
Whereas Bitcoin's boom in 2017 was fueled primarily by speculation from retail investors and ill-advised fund raising through mostly hollow initial coin offerings (ICOs), Bitcoin has risen in a far more measured manner this year.
The lack of media hype surrounding Bitcoin's rise also helps to build its status as a maturing, if nascent, asset class.
And while much of the speculation in 2017 was fueled by hopes of a Bitcoin exchange traded fund and ICOs, its most recent rally has been led in large part by PayPal's (-1.13%) move to allow its users to spend cryptocurrencies across its network of over 26 million merchants.
While users may not be in a rush to spend Bitcoin, being seen by many as a store of value as opposed to a medium of exchange, the possibility of spending cryptocurrency instead of having to swap it back out to fiat currency to purchase goods and services is simultaneously liberating and empowering the cryptocurrency ecosystem.
Bitcoin surged past US$18,000 in recent days but has since pulled back as traders consolidate below that level, a welcome respite to what has otherwise been a breathtaking surge in its dollar value.
What can Digital Assets do for you?
While markets are expected to continue to be volatile, Novum Alpha's quantitative digital asset trading strategies have done well and proved resilient.
Using our proprietary deep learning and machine learning tools that actively filter out signal noise, our market agnostic approach provides one of the most sensible ways to participate in the nascent digital asset sector.
Nov 19, 2020