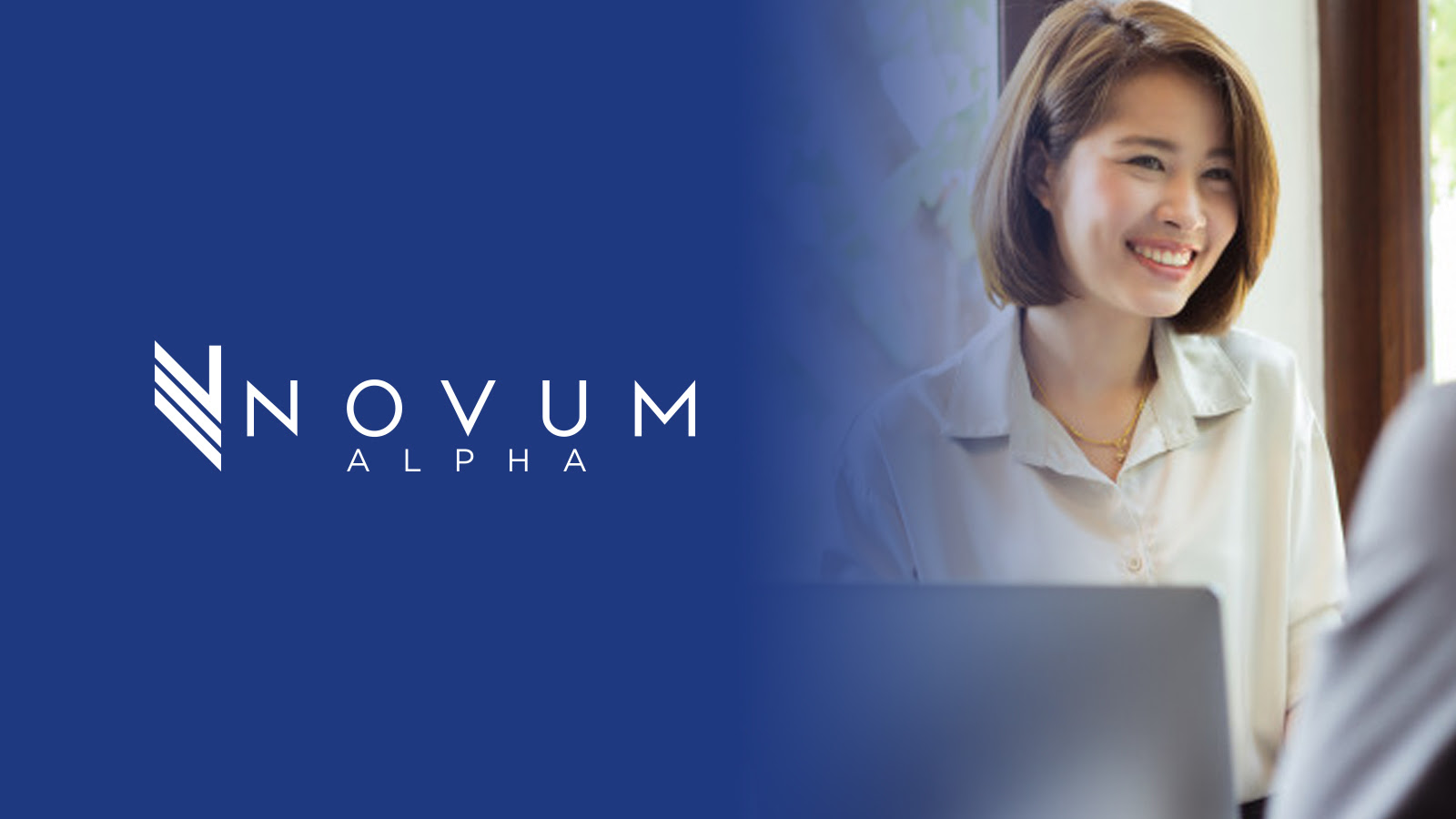 Novum Alpha - Daily Analysis 22 October 2020 (8-Minute Read)
I trust you're having a terrific Thursday, but markets? Not so much.
In brief (TL:DR)
U.S. stocks pulled back yesterday with the S&P 500 (-0.22%), blue-chip Dow Jones Industrial Average (-0.35%) and tech-heavy Nasdaq Composite (-0.28%) all down slightly after a top U.S. intelligence official has revealed that both Russia and Iran have attempted to interfere with next month's U.S. presidential elections.
Asian stocks fell on the geopolitical intrigue between Russia, Iran and the United States.
U.S. 10-year Treasuries fell further with yields rising to 0.815% from 0.796% (yields typically rise when Treasury prices fall) as investors dumped assets to hold onto the dollar.
The dollar rose on geopolitical uncertainty as investors considered the implications of the American intelligence revelation of alleged election meddling by Iran and Russia.
Oil continued to slide, with November contracts for WTI Crude Oil (Nymex) (-0.45%) at US$39.85 from US$40.03 after an industry report revealed a surprise rise in American crude stockpiles.
Gold pulled back slightly, as December contracts for Gold (Comex) (-0.26%) slipped to US$1,924.40 from US$1,929.50 in the previous session, with further falls stemmed by longer placed bets on bullion.
Bitcoin (+7.67%) rose sharply to trade at US$12,892 from US$11,973, as outflows from exchanges raced ahead of inflows and on the back of news that PayPal (+5.50%) would now facilitate cryptocurrency purchases and use with merchants (outflows suggest that traders are taking Bitcoin off the blocks in anticipation that price will rise).
In today's issue...
Sometimes Doing Nothing is Everything
Rents Are Falling in the World's Most Expensive Cities
Cryptocurrency - It's Not Real Until You Can Use PayPal to Spend It
Market Overview
Proof that politics doesn't work like a multisig wallet, two out of three branches of government in the U.S. are inching closer to a fresh stimulus package but the odds of that clearing the last branch, the Senate, are between slim and none.
It looks increasingly unlikely that Washington will be able to hammer together a last-minute stimulus deal before elections in November and markets are balking at the prospect.
Adding to the uncertainty, a top U.S. intelligence official has revealed that both Russia and Iran have allegedly sought to influence the outcome of the 2020 U.S. elections, but since 2016, news of foreign manipulation of elections is hardly surprising anymore.
Key to the pullback in markets has been the unlikely prospect of stimulus and Asian markets were mostly down in the morning session on Thursday with
Tokyo's Nikkei 225 (-0.55%), Seoul's KOSPI (-0.77%) and Hong Kong's Hang Seng Index (-0.52%) all down, while Sydney's ASX 200 (+0.06%) was up marginally and is likely to finish the day lower.
1. Sometimes Doing Nothing is Everything
Given the uncertainty surrounding U.S. elections, many investors are choosing to sit out the volatility, taking out hedges and otherwise doing nothing

Although a Biden victory at the U.S. presidential election seems likely, investors, stung by the memories of 2016 have decided that polling is too unreliable and have opted to take out hedges to prepare for any number of possible outcomes
With just days to a U.S. presidential election that could alter the course of global markets, some seasoned investors who have lived through the most tumultuous periods in history are doing something unexpected – sitting it out.
While polls point to a clear win for the Democratic party, and potentially on a scale large enough to sweep both houses of Congress and the White House, their political platform, which would entail higher taxes and greater regulation, might see a substantial upset in both stock and bond markets.
Yet many investors are still mindful that the world also expected a Clinton to be running for re-election at this point in history, as opposed to a Trump.
And that has persuaded more than a handful of investors to prepare for a range of outcomes, from a contested result (the worst case scenario) and the inevitable volatility that will bring, to a close call that could mark the beginning of a wave of lawsuits and even greater political instability.
The best outcome would obviously be a clear decision either way.
For a country that prides itself on sporting events that always hold a clear winner (it's why Americans are not huge fans of soccer), a hung election with both Trump and Biden winning equal numbers of electoral college votes would be an unmitigated disaster.
Because U.S. election are a binary event, some investors are looking for trades that are likely to do well regardless of the outcome and in this regard there are some creative investment ideas – including buying into defense stocks and gun manufacturers.
Reduced volumes in the past few days suggest that there are more than a handful of investors sitting on the sidelines, with many portfolios spread across several asset classes and industries to hedge against the inevitable volatility in the aftermath of November's U.S. elections.
Options prices have also risen sharply, as investors globally have sought to hedge out as much risk as possible, but some are starting to question if the high cost of these hedges may be counterproductive.
To be sure, the cost of the hedge shouldn't exceed the risk of a bad trade, but with the expectations that volatility and movements should run far higher than anticipated, some investors at least, are willing to take the risk that these hedges will expire worthless.
Part of the problem is of course that polling has off late been less reliable.
In recent times polling has proved relatively inaccurate, from Brexit, to the election of populist leaders from Jair Bolsonaro of Brazil, to Donald Trump in the United States – polls are now viewed with greater skepticism than before.
And that's not to mention the unpredictable impact that social media has on influencing an electorate, as evidenced in 2016.
Investors looking to find safe haven however may be disappointed – U.S. Treasuries, long the favorite go-to, are yielding close to zero, with little opportunity for the bonds to rally further, regardless of levels of uncertainty.
And gold has demonstrated a greater correlation with risk assets such as stocks than at any time in recent history.
Against this backdrop, it's not at all surprising if investors want to check out for awhile.
Wake me up when November ends.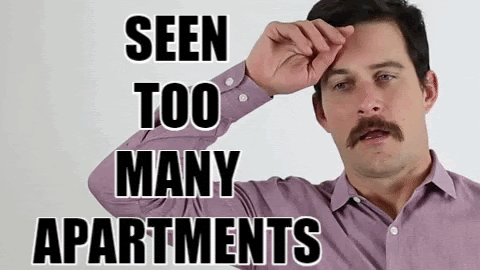 2. Rents Are Falling in the World's Most Expensive Cities
Rentals in global cities such as Sydney, New York, London, Singapore and San Francisco have been falling

Property prices in major global cities have been softening, but an impending crash seems less likely, especially given the prolonged low interest rate environment
Romy Miller is packing his bags.
The long-time resident of one of the world's most expensive cities, Singapore, is calling it quits and heading back home to Ireland.
But it's not because Miller is fed up with the city state, rather, it's because he just lost his job working in petrochemicals and has no other choice but to head home.
Whether it's because of the pandemic or personal circumstances, thousands of expatriates are fleeing global cities from Singapore to Sydney, and rents in what were once the hottest districts are plummeting.
With international students stuck at home, who would normally bolster demand, more people than ever are moving out of once bustling districts, refusing to pay premiums to be at what is no longer the center of things.
Remote working, a trend that had been on the rise for years before the coronavirus pandemic, thanks to advances in technology and improved internet speeds, have now made living in the city less relevant than it used to be.
The trend has overturned the balance of power between landlords and tenants and once global cities are seeing their expatriate communities slowly but surely, trickling out.
What's less clear is if they'll ever return.
In New York, apartments in Manhattan are asking for rents at their lowest level since 2013, while vacancies have tripled from a year ago – the median rent in the Big Apple has tumbled some 11%.
Across the continent in San Francisco, tech firms have been telling staff that they should expect to work remotely well into next year, and many may even choose to so permanently, with rents in the City by the Bay falling fast.
Singapore has been particularly hardest hit. The city state that's only 50 km wide and smaller than New York City has seen the drop in rentals not because people are moving out of the city, but moving away for good.
With much of the demand for centrally-located rental units in the city coming primarily from expatriates, the pandemic has taken the shine off many elements of expatriate life in Singapore, with regional travel curtailed and friends and family now seeming very far away.
Making things harder for landlords is that Singapore is facing its worst recession in history and the government is putting pressure on firms to hire more locals.
For now, rents are 8% down from a year ago in Singapore and some 13% off their peak in 2013, with many tenants insisting on shorter leases so that they can drop and roll if they need to.
And while rents are coming down, property prices haven't fallen, yet.
Corporate owners may choose to sit on vacant properties and wait for the markets to return, but individual investors may find that their financiers do not have a similar level of patience.
So far in cities like Singapore at least, government measures including the deferment of mortgage payments, means that fire sales for property haven't increased, but a check of the number of mortgagee sales has seen an uptick in recent months.
Anecdotal evidence also suggests that some Singapore landlords may be looking to sell before property prices take a genuine beating.
But with interest rates low and with yield in short supply, property will likely continue to be resilient, vacant or not.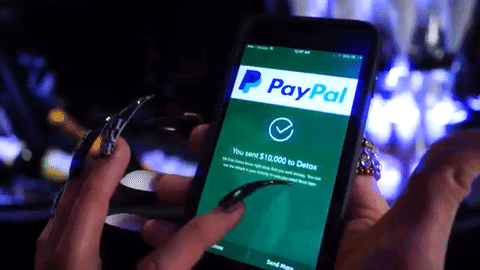 3. Cryptocurrency - It's Not Real Until You Can Use PayPal to Spend It
PayPal will onboard cryptocurrencies by 2021, allowing users to both buy, sell and hold cryptocurrencies
Cryptocurrencies can now be used to pay merchants as well using PayPal, with merchants receiving fiat currency if they so choose and customers being able to pay using crypto
It's official, you can use PayPal to buy anything online, including cryptocurrencies.
On Wednesday, digital payment services provider joined the cryptocurrency market and now allows customers to buy, sell and hold Bitcoin and other cryptocurrencies using the firm's online wallets (not to be mistaken with a digital wallet).
The move sent Bitcoin soaring, clearing past US$12,000 and testing the US$13,000 level.
With PayPal, cryptoheads can now use their cryptocurrencies to shop with over 26 million merchants on the network starting in 2021.
According to PayPal, the firm is looking to encourage global use of digital currencies and prepare its network to accept new ones that may be developed by central banks and even corporations.
Come next year, U.S. account holders will be able to buy, sell and hold cryptocurrencies in their PayPal wallets and the firm has plans to expand to other countries in the first half of 2021.
And while PayPal is hardly the first payment services company to provide access to cryptocurrencies, it is by far the one with the largest reach.
Square (-4.26%), whose founder Jack Dorsey recently announced that the firm was putting US$50 million of its treasury into Bitcoin, as well as Robinhood Markets, have long allowed users to buy and sell cryptocurrencies, but PayPal has 346 million active accounts and processed some US$222 billion in the second quarter alone.
With PayPal, holders (or hodlers if you will) of large amounts of cryptocurrency now have a means to spend it because payments on PayPal will be settled using fiat currencies such as the dollar, allowing customers to pay in cryptocurrencies, but merchants to receive dollars instead.
Time to start shopping.
What can Digital Assets do for you?
While markets are expected to continue to be volatile, Novum Digital Asset Alpha's quantitative digital asset trading strategy has done consistently well and proved resilient.
Using our proprietary deep learning tools that actively filter out signal noise, our market agnostic approach provides one of the most sensible ways to participate in the nascent digital asset sector.
Oct 22, 2020