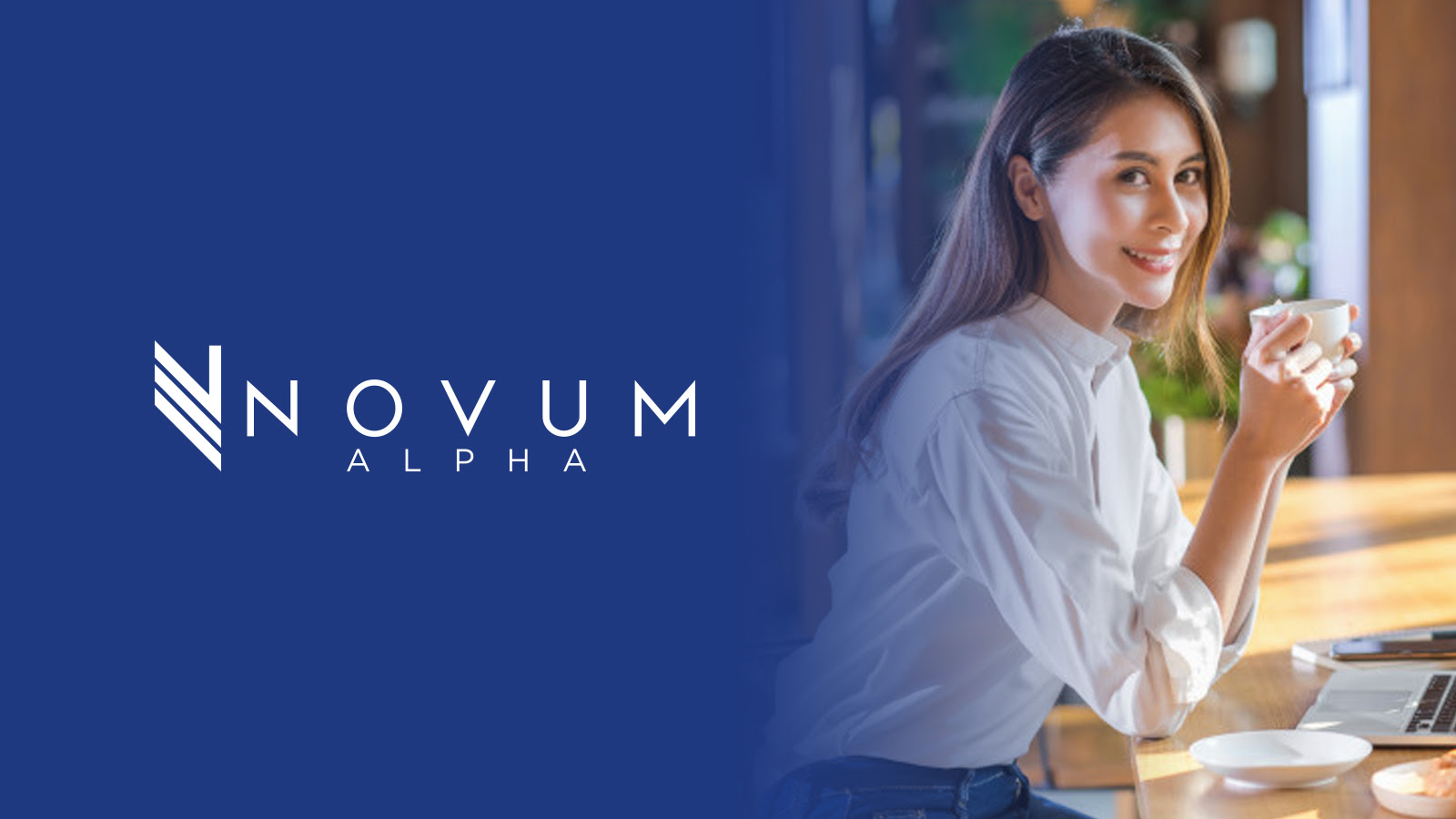 Novum Alpha - Daily Analysis 21 October 2020 (8-Minute Read)
Welcome to your Wednesday and I hope that you're having a wonderful one!
In brief (TL:DR)
U.S. stocks rose yesterday with the S&P 500 (+0.47%), blue-chip Dow Jones Industrial Average (+0.40%) and tech-heavy Nasdaq Composite (+0.33%) all up slightly.
Asian stocks rose on the back of a possible 11th hour stimulus package out of Washington that is buoying stocks in the U.S. markets.
U.S. 10-year Treasuries saw further slides with yields rising to 0.796% from 0.760% (yields typically rise when Treasury prices fall) as investors rotated back into risk assets.
The dollar

continued its slide on increasing prospects of a Biden victory.

Oil continued to slide, with November contracts for WTI Crude Oil (Nymex) (-0.70%) at US$41.41 from US$41.70 and with concerns over a lack of demand.
Gold rose together with stocks, as December contracts for Gold (Comex) (+0.16%) edged up to US$1,918.50 from US$1,915.40 in the previous session on the prospect of fresh stimulus out of Washington.
Bitcoin (+2.20%) rose sharply to trade at US$11,973, from US$11,716, testing US$12,000 at one stage before pulling back on a weaker dollar and heightened risk appetite, as outflows from exchanges galloped ahead of inflows (outflows suggest that traders are taking Bitcoin off the blocks in anticipation that price will rise).
In today's issue...
Who wins in November and why should I care?
Some Tech Companies Are Just Antitrust Proof
Bitcoin Tests US$12,000 Cementing Its Dominance
Market Overview
Politics is just like a game of chicken, whoever blinks first loses. The only problem is that while Congress and the White House are engaged in a staring contest, the markets are the chicken trying to cross the road and not get splatted by a oncoming truck.
With hours before House Democratic Speaker Nancy Pelosi's deadline on pandemic stimulus negotiations, investors are betting on a resolution as the two sides are drawing closer on some policy differences.
But that's political theater, in the markets, that means more turmoil.
Investors however are not blinking, betting that U.S. politicians can't risk heading into elections without delivering something, especially U.S. President Donald Trump who is far behind in the polls and may lose the White House.
Asian markets were cautiously optimistic (as is the Asian way) on Wednesday with
Tokyo's Nikkei 225 (+0.29%), Seoul's KOSPI (+0.32%), Sydney's ASX 200 (+0.06%) and Hong Kong's Hang Seng Index (+0.11%) all up in that most Asian of ways - cautiously.
1. Who wins in November and why should I care?
Most polls are pointing to a Biden victory at the U.S. presidential elections, including many which had predicted a Trump victory in 2016

A Biden victory will put immediate strain on the dollar, boost inflation and see a sharp correction in stocks, as well as the almost certain legal challenges that will be mounted by the Trump campaign in defeat and defiance
You may not be an American citizen, but whoever wins in November's U.S. presidential elections will have a profound impact on your investment portfolio.
Despite the rise of China, the United States continues to be the world's foremost capital market – even Chinese companies want to get listed on the New York Stock Exchange.
And rate setting by the U.S. Federal Reserve, influences interest rates in much of the rest of the rich world.
So who wins in November, matters.
With less than two weeks to the election, it is still too early to call and although polls seem to suggest a Biden victory, as 2016 has clearly demonstrated, polls can be wrong as well.
Throwing a spanner into the mix is that U.S. elections are being held in the midst of a raging pandemic and many votes are being mailed in, with the unavoidable legal wrangling that these mail-in ballots will no doubt attract.
For investors though, that just means more uncertainty right until the dust finally settles.
A Trump victory would see a short term boost for markets, with companies expecting more corporate tax cuts and looser regulations, whereas a Biden win would see an almost immediate pullback in U.S. equities, a slide in the dollar on concerns of greater stimulus, and a rise in the value of both gold and Bitcoin in anticipation of inflation.
For now at least, every reputable poll, and even those who called a Trump victory in 2016 despite polling to the contrary, are predicting a Biden win.
And voting has already begun, with millions of votes already being cast across the United States by mail.
But one model in particular, American University Allan Lichtman's 13 Keys, which has correctly predicted 30 years of presidential outcomes (including a Trump victory in 2016) is calling for a Biden win.
Trump's abysmal handling of the coronavirus pandemic, destruction of the short term and long term economy, as well as this summer's protests against racial injustice, have all put the president over the threshold for an impending loss – only the second time an incumbent would have lost the presidency, the first being George H.W. Bush.
It'll be a nail-biting finish to be sure, but for investors, regardless of exposure, the best advice is to buy some hedges for a short term pullback - take it as the cost of insurance.
2. Some Tech Companies Are Just Antitrust Proof
U.S. Justice Department lawsuit against Google (+1.38%) on antitrust grounds sees stock in the tech giant rise

Microsoft (+0.20%) provides a good precedent of how it may be impossible to break up big tech
Towards the end of the last century, a defiant, bespectacled Bill Gates appeared before Congress to argue his case that Microsoft was not abusing its market power in the software industry.
Despite over 90% of computers using the Windows operating system, Gates argued that the technology world was very competitive. Of course it was, for everyone else except Microsoft.
The U.S. Department of Justice sued Microsoft soon after, ordering that the company be broken up, a decision which the firm appealed and reached settlement, and the rest as they say, is history.
Bill Gates eventually had to step down from the firm he helped build, but today, Microsoft's Windows operating system is still found in, yes, you guessed it, over 90% of computers everywhere.
Which is why it comes as no surprise that when the biggest antitrust case in a generation hit Google on Tuesday, shares in the tech giant not only didn't fall, they rose as if in defiance.
Part of the reason why Google's shares didn't take a hit is because the lawsuit filed by the Justice Department contained few surprises and the implications of the antitrust suit had already been baked into the firm's share price.
But the precedent of Microsoft suggests more likely that investors are expecting the suit and its remedies, will have little if any effect on Google's long term prospects to generate cash.
The courts could of course force Google to stop paying partners such as Apple (+1.32%), the billions of dollars it does each year to make Google the default search engine on its devices and browsers, but even if users have more choice, they may inevitably choose Google anyway.
Case in point, we could all eat healthier, but there's a reason why McDonald's (+0.64%) is still around.
To be fair, it could have been a whole lot worse for Google, with some critics calling for the breakup of the company's various business units which are all intertwined in valuable ways, including YouTube, Maps, Chrome, GSuite and the Android mobile operating system.
And while there are still risks to Google, especially since state attorneys general are planning state-level action, Sundar Pichai and his colleagues at Google can take some comfort in the Microsoft settlement.
Shareholders can as well.
3. Bitcoin Tests US$12,000 Cementing Its Dominance
Bitcoin tests US$12,000 level for the first time in over a month
Secular rise of Bitcoin has not benefited other cryptocurrencies and comes on the back of macro factors as well as a decoupling with stocks
Bitcoin moved ahead of stocks, decoupling with risk assets and clearing the US$12,000 level for the first time in over a month.
The firstborn cryptocurrency cleared US$12,000 before retreating slightly and now trades just slightly below that level.
Some analysts are suggesting that the next level to watch is US$13,800.
Bitcoin's bullish price momentum comes on the back of a string of positive news for cryptocurrencies in general.
Over the weekend, China's central bank, the People's Bank of China, rained down US$1.5 million of digital yuan on the citizens of the southern city of Shenzhen, in an experiment over usage and adoption.
Analysts say that as the digital yuan gains wider adoption in the Middle Kingdom, demand for Bitcoin should increase, as there is still a large body of Chinese who would prefer that their financial transactions be kept obscured from the prying eyes of Beijing.
Earlier this month, two U.S.-listed companies, MicroStrategy (+3.00%) and Square (-0.65%) announced that they were moving more of their treasury into Bitcoin, as a hedge against inflation and to diversify their balance sheets.
And over the past week, Jerome Powell, Chairman of the U.S. Federal Reserve, in a panel hosted by the International Monetary Fund, revealed that the Fed is actively evaluating the costs and the benefits of a central bank-issued digital currency.
But while these macro moves have been positive for Bitcoin, they've come at the cost of the so-called "altcoins" or other cryptocurrencies which are not Bitcoin.
While most altcoins tend to move in synchronicity with Bitcoin, the rally in Bitcoin yesterday was a secular one, with altcoins being left out of the party.
Whether or not the altcoins will catch up remains to be seen – much will rely on whether Bitcoin can sustain this most recent bout of bullishness and which will fuel interest in other pockets of potential – it is that spillover which should help to boost altcoin prices.
What can Digital Assets do for you?
While markets are expected to continue to be volatile, Novum Digital Asset Alpha's quantitative digital asset trading strategy has done consistently well and proved resilient.
Using our proprietary deep learning tools that actively filter out signal noise, our market agnostic approach provides one of the most sensible ways to participate in the nascent digital asset sector.
Oct 21, 2020