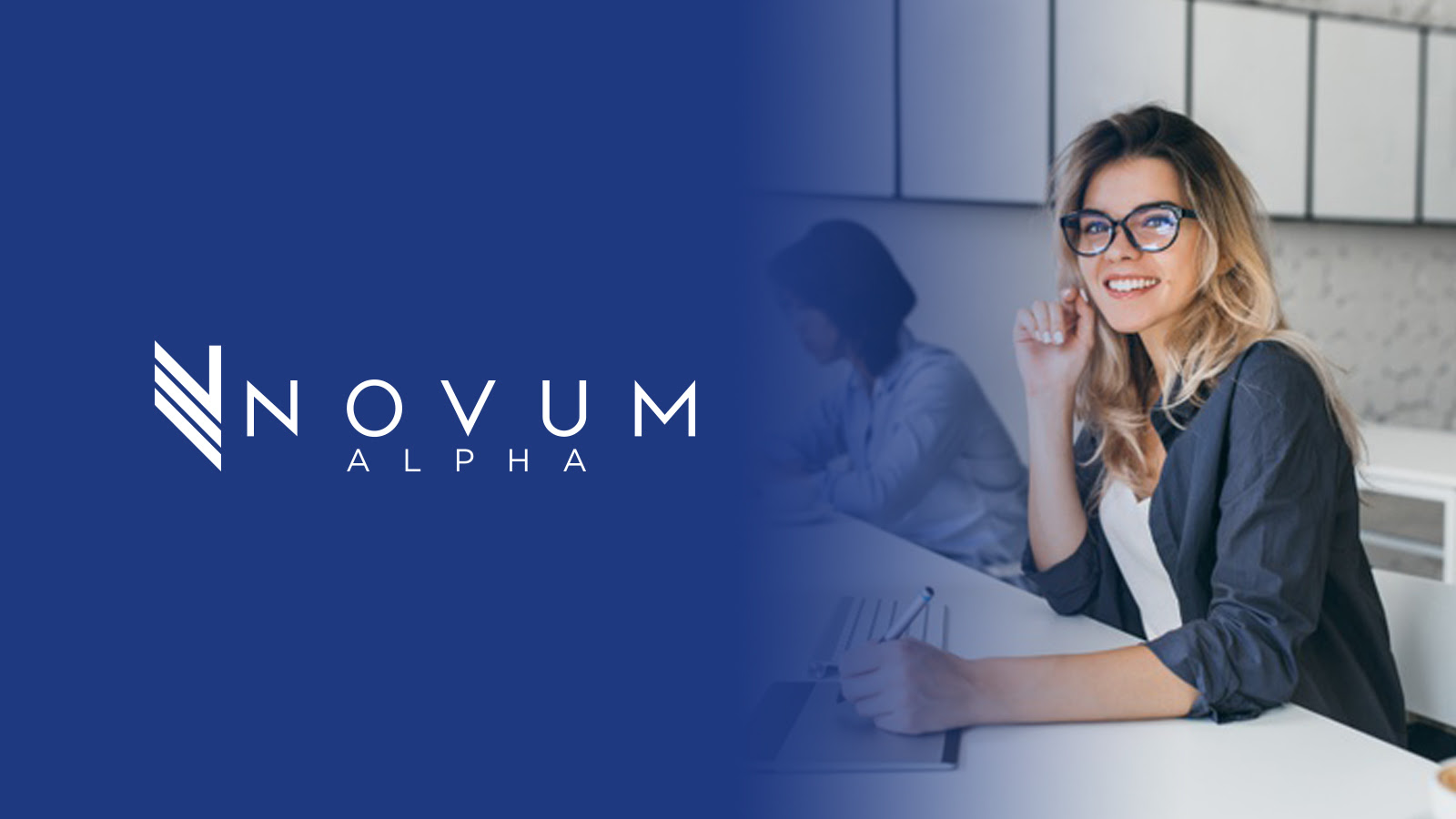 Novum Alpha - Daily Analysis 19 October 2020 (8-Minute Read)
Happy Monday and I hope you're having a wonderful start to your week! Markets are certainly looking up!
In brief (TL:DR)
U.S. stocks ended last week mixed with the S&P 500 (+0.01%) and blue-chip Dow Jones Industrial Average (+0.39%) up, while the tech-heavy Nasdaq Composite (-0.36%) saw a selloff. Futures activity suggests that U.S. stocks are likely to open higher on optimism over stimulus negotiations.
Asian stocks opened up on bullishness that Washington may yet cobble together an 11th hour stimulus package.
U.S. 10-year Treasuries closed lower on Friday with yields edging up to 0.746% from 0.730% in the previous session (yields typically rise when Treasury prices fall) and look set to continue slipping into this week.
The dollar continued its slide as optimism over stimulus from Washington was reignited.
Oil dipped, with November contracts for WTI Crude Oil (Nymex) (-0.29%) at US$40.76 from US$40.93 ahead of a crucial OPEC meeting, where expectations of supply cuts are low.
Gold firmed with December contracts for Gold (Comex) (+0.14%) at US$1,904.10 from US$1,901.30 in the previous session on rising expectations of stimulus weakening the dollar.
Bitcoin (+0.66%) rose coming out of the weekend to trade at US$11,450, from US$11,300 on the back of a weaker dollar and as outflows from exchanges continued to outpace inflows albeit at a slower pace (outflows suggest that traders are taking Bitcoin off the blocks in anticipation that price will rise).
In today's issue...
Coronavirus Surges & Central Bankers Stick to the Only Script They Know
Value Investors Are Taking a Beating
The One Exchange to Decentralize Them All
Market Overview
The coronavirus pandemic is chasing the world down as the northern hemisphere is heading into peak flu season for the winter months.
Elections in the U.S. are practically days away, while stimulus talks in Washington have reached a fever pitch.
There is a palpable sense that more than ever, politicians and people are realizing that time is running out.
U.S. House of Representatives Speaker, Democrat Nancy Pelosi, has issued a 48-hour ultimatum to the White House for progress on stimulus negotiations, while in signs of growing desperation, U.S. President Donald Trump has renewed his offer to go beyond the tabled dollar amounts that the Democrats are proposing.
Meanwhile, in the U.S. Senate, a churlish Mitch McConnell remains resistant, rallying his fellow Republican senators to do nothing while America burns.
Better than a Netflix (-2.06%) remake of The West Wing, the genuine political drama unfurling on Capitol Hill is enough to make your stomach turn.
But more than a handful of investors are betting that just like a good drama series, the political theater in Washington will have a happy ending.
Asian markets saw strong positive gains at the start of this week with
Tokyo's Nikkei 225 (+1.02%), Seoul's KOSPI (+0.67%), Sydney's ASX 200 (+1.07%) and Hong Kong's Hang Seng Index (+0.94%) all up strongly.
1. Coronavirus Surges & Central Bankers Stick to the Only Script They Know
Resurgence of coronavirus cases in rich countries is putting pressure on embattled central bankers who are quickly running out of tools to boost their economies

Service-heavy economies mean that job losses are likely to be pervasive and persistent, with central banks in the rich world at risk of debasing their currencies with further rounds of monetary stimulus
It was always going to be touch-and-go.
There was a small window of opportunity during the summer months when much of the rich world could have adhered to strict lockdowns, worn masks and practiced sufficient social distancing to reduce the spread of the coronavirus.
Instead, they went to the beach, maskless and shirtless, and those summertime chickens have come home to roost (roast).
As the cooler temperatures of autumn give way to the frigidity of winter, the coronavirus pandemic is entering a deadly second phase in the northern hemisphere.
And global central bankers are under no illusion that the worst is over, issuing fresh warnings about new government restrictions, struggling recoveries and threats to jobs.
Economists have long measured how advanced an economy is by the proportion of its services sector, yet that sector is also the most vulnerable now to the coronavirus pandemic.
At an online seminar hosted by the Group of 30 developed nations, otherwise known as the G30, central bankers from the eurozone, Japan and the United Kingdom spoke with one voice with concern over their economies.
European Central Bank (ECB) President Christine Lagarde conceded that fresh lockdowns could further hinder an economic recovery that is already starting to fade.
And with services accounting for almost three-quarters of jobs in the eurozone, Lagarde warned that the destruction of work would worsen already challenging circumstances.
Making things worse is that the services recovery will be slower because it doesn't benefit from durable goods manufacturing which typically enjoys a boost from pent-up demand.
But central bankers in the developed world are also at a loss for what to do next.
Interest rates have already been slashed to zero – in Germany and Japan bonds pay out negative yields.
Previously unthinkable rescue packages from the ECB have seen widespread approval from eurozone countries.
And that means central bankers will stick to their existing scripts – when all you have is a hammer, everything looks like a nail.
So expect more monetary stimulus, but there's a limit to how much more the ECB and other developed countries can cheapen their currencies without risking longer term damage to their value.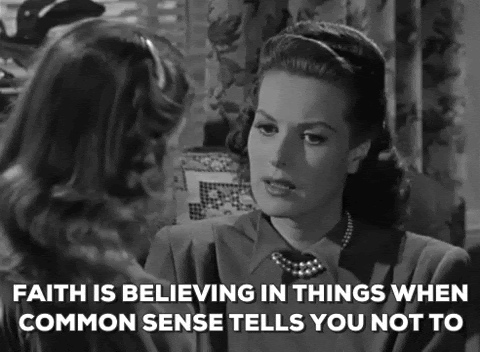 2. Value Investors Are Taking a Beating
Value investors have taken a beating over the past decade, a situation worsened by fiscal and monetary stimulus in the wake of the coronavirus pandemic

Low interest rates have seen growth stocks outperform value stocks by a factor of 3 since 2008
The problem with "value" is that it assumes an objective measure, when really, it's a subjective one.
Which is why pricing art is known as "valuation" and not "observation."
And it's also why the mantra of so-called "value investing," preached by that high priest of value investments Warren Buffett, has attracted a cult-like following.
Practitioners of the value investing religion believe that hidden within the financial reports of thousands of listed companies, are unloved and cheap companies in often unfashionable industries, just waiting to become the next Berkshire Hathaway (+0.30%).
But the value investing faith has been deeply shaken this past week as AJO Partners, a US$10 billion value-focused hedge fund, announced that it would shut down and return money to clients, blaming the decision on the length and depth of the value downturn.
Yet bouts of underperformance in value stocks is nothing new – they did abysmally during the dotcom bubble, only for their proponents to inherit perpetually smug faces when it was over.
And Nobel laureate economist Eugene Fama has demonstrated how value investors have been rewarded over time since at least the 1920s.
Part of the reason that cheap stocks are staying cheap (or in some cases becoming even cheaper), is that they tend to be in more economically-sensitive sectors, where growth has been anemic since the 2008 financial crisis.
And sagging bond yields, even well before the coronavirus pandemic, had pushed investors into expensive, faster-growing stocks like tech stocks, for years.
The other reason of course has been fiscal stimulus and persistently low interest rates.
In the decade following the (at the time) unprecedented rescue package from the 2008 financial crisis, U.S. growth stocks returned some 300%, or 3 times more than their value stock counterparts.
The other part of the problem is the way "value" is measured.
Historically the main way of measuring what a "value" stock is, is by comparing a company's stock price with its book value, a measure of assets less liabilities.
But the problem with these metrics is that they exclude intangible assets such as brand value and intellectual property, which these days, thanks to the commoditization of production capabilities, often takes up the bulk of a company's worth, as compared with hard assets like factories and machinery.
To say that the cult of value investing has had its "come to Jesus" moment is premature.
Like most major religions, value investing has been tested and proved resilient for decades.
And concepts like brand value and intellectual property introduce noise into stock pricing, being even more subjective forms of valuation.
As protectionism rises, and the pandemic has demonstrated just how optimized our global supply chain is, there may yet be a turnaround for value investors, especially as production facilities closer to home markets, become more prized.
And historically, the more pain that value investors suffer, the stronger their comeback has been.
As with any other religion, value investors will need a heap of faith, and perhaps even more importantly, strong constitutions.
3. The One Exchange to Decentralize Them All
Uniswap surges ahead to become the world's fourth largest cryptocurrency exchange by volume
Decentralization of exchanges makes them tricky for regulators because there is no centralized authority to target should these exchanges facilitate nefarious activities
"One dex to rule them all, one dex to list them,
one dex to bring them all, and on uniswap, decentralize them."
- Lord of the Dexes, a soon to be released novel
With the heat being brought to bear on centralized exchange founders such as BitMEX and a key executive from OKEx being investigated by Chinese authorities, many centralized exchanges and their owners will no doubt be looking over their shoulders to see whether they're next.
Because the cryptocurrency space evolves so rapidly, centralized exchanges, which were the first to appear on the scene, are now facing a plethora of challenges from regulators scrutinizing their procedures to prevent money laundering, as well as having to deal with falling liquidity and trading volumes.
And that has provided an opportunity for decentralized exchanges to shine, in particular Uniswap.
In the less than two years since its launch, Uniswap's average trading volume has risen to about US$220 million a day, according to data from CoinMarketCap, a cryptocurrency data tracker.
Fueling the rise of decentralized exchanges or dexes has been automated market making which uses liquidity pools to facilitate price discovery, negating the need for market makers as in the case of centralized exchanges.
The rise of Uniswap has made it the world's fourth largest cryptocurrency exchange in the world, behind industry behemoths Binance, OKEx and Huobi.
Because Uniswap and other dexes don't charge fees for listing tokens on their exchange and there's no need for know-your-customer or anti-money laundering measures, coin issuers and traders have been flocking to them.
Dexes are also the preferred platforms for cryptocurrency trading strategies such as yield farming where triple-digit returns are the norm, by pooling and lending cryptocurrencies in exchange for interest and fees.
Decentralized finance or DeFi apps are also designed to let users borrow, trade and take out insurance directly from each other, without any intermediaries such as banks and has led to the creation of hundreds of new apps and accompanying tokens in recent months.
And unlike centralized cryptocurrency exchanges, Uniswap is run by software that's not controlled by anyone.
While a team of programmers works to improve it, it's largely governed by a community of its own users, making it the responsibility of everyone, without being accountable to anyone.
For now, that works in Uniswap and other dexes' favor, but it remains to be seen whether regulators will take kindly to its blindingly obvious ability to facilitate some of the more nefarious activities that cryptocurrencies are notorious for.
What can Digital Assets do for you?
While markets are expected to continue to be volatile, Novum Digital Asset Alpha's quantitative digital asset trading strategy has done consistently well and proved resilient.
Using our proprietary deep learning tools that actively filter out signal noise, our market agnostic approach provides one of the most sensible ways to participate in the nascent digital asset sector.
Oct 19, 2020