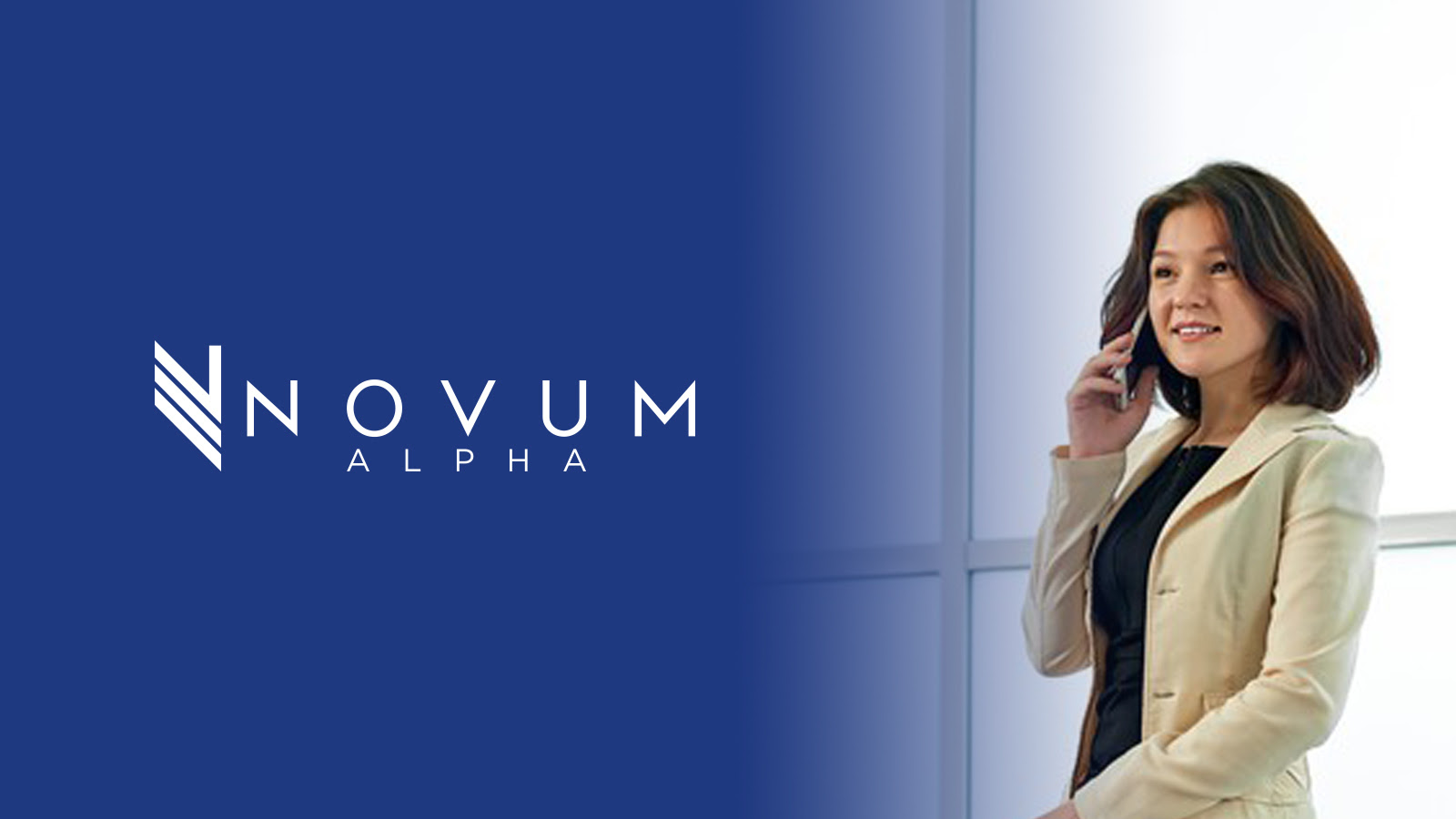 Novum Alpha - Daily Analysis 13 October 2020 (8-Minute Read)
Turning into Tuesday and I hope you're doing terrific because markets are set to be volatile this Tuesday, despite a strong showing on Monday.
In brief (TL:DR)
U.S. stocks opened the week with a bang, with the S&P 500 (+1.64%), tech-heavy Nasdaq Composite (+2.56%) and blue-chip Dow Jones Industrial Average (+0.88%) all up, as earnings estimates for the third quarter are revised upwards.
Asian markets were a mixed bag as investors took in the news of a setback in the development of a coronavirus vaccine before U.S. markets open later today.
U.S. 10-year Treasuries were closed for trading for Columbus Day - a bank holiday.
The dollar advanced against major trading partners, as investors weighed a potential setback in the development of a coronavirus vaccine versus a surge overnight in technology shares.
Oil looks likely to remain flat, with November contracts for WTI Crude Oil (Nymex) (-0.05%) at US$39.41 from US$39.43 as fears over supply disruptions ease.
Gold continued to rise with December contracts for Gold (Comex) (-0.31%) at US$1,922.90 from US$1,928.90 in the previous session as investors weighed the possibility of a Democratic win at the elections stoking inflation.
Bitcoin (+0.96%) started the week up at US$11,500 (GMT 0200) as exchange outflows continued to lead inflows (outflows suggest that traders are taking Bitcoin off the blocks in anticipation that price will rise).
In today's issue...
A Democrat Victory at the U.S. Elections Could Cause Some Immediate Chaos
The Chinese Yuan Is Not The Safe Haven You Were Looking For
BitMEX Debacle Paves The Way for DeFi
Market Overview
Things move fast during these uncertain times and nowhere is this more evident than news that Johnson & Johnson
(+0.58%)
, one of the pharmaceutical companies in a race to develop a coronavirus vaccine, reported that its vaccine study was paused due to an unexplained illness in a vaccine trial participant.
One of the fundamental tenets of the practice of medicine is to first do no harm.
And if it turns out that a coronavirus vaccine could kill you even if the disease itself doesn't, then things are not looking good for the vaccine, or for humans in general.
Part of the challenge with developing a coronavirus vaccine is that all viruses are not "alive" in the traditional sense - they have no existence or can even be considered sentient, outside of infecting a host organism's cells.
In other words, we're literally fighting a zombie apocalypse, just not a Hollywood version of one, which makes it all the more terrifying.
Understandably, because Asian markets were the first to respond to the news, stocks were a mixed bag in choppy morning trade, with
Tokyo's Nikkei 225 (-0.18%),and Seoul's KOSPI (-0.36%) down while Sydney's ASX 200 (+1.07%) and Hong Kong's Hang Seng Index (+2.20%) were up in sharp contrast.
Part of the divergence is because some investors are betting on China rolling out a coronavirus vaccine before anyone else, which will benefit the Australian economy (which supplies China with resources) and of course Hong Kong, which supports Chinese capital market activity.
1. A Democrat Victory at the U.S. Elections Could Cause Some Immediate Chaos
If Democrats win big at the November elections, expect markets to pull back immediately thereafter, but do well longer term

Historically, stocks and other risk assets have done well with Democrats in charge, but wider stimulus and social packages are likely to weigh down on the dollar and boost inflation

Asset such as gold and Bitcoin can be considered if factoring in a Democrat clean sweep
Say what you like about U.S. President Donald Trump, but he's certainly lived up to his reputation as a reality TV star, the only problem is that the rest of the world must live in that reality.
But for investors who are fatigued by the constant volatility of a Trump presidency, a Democrat majority in both houses of Congress and a Biden White House, could pave the way for increased regulation on businesses and higher taxes – all of which would be bad news for U.S. equities.
However, divided party control of the various levers of U.S. government would be even worse, spelling political gridlock and uncertainty over stimulus packages.
Some investors are already betting on uncertainty surrounding U.S. elections, as evidenced by both a rising dollar and Japanese yen, while gold and Treasuries have seen demand as well, despite a recent rebound in stocks.
And then there's the issue of the dollar, which is especially pertinent for foreign investors in U.S. stocks.
The greenback has been strong throughout the Trump administration, but if Democrats win, generous stimulus packages could see the dollar weaken substantially and while this would make American assets cheaper, they would also devalue current U.S. assets held by foreign investors.
Another possibility is that the status quo is maintained – a Trump presidency, Democratic control of the House of Representatives and a Republican majority in the Senate – which would lead to limited change in the markets.
Investor focus would then shift to the progress of stimulus negotiations in Congress, but the economic outlook appears grim at best.
A second term for Trump could be seen as "pro-business" with the possibility that corporate taxes in the U.S. being slashed from 35% to 21%, but while tech stocks are outperforming, many other stocks continue to languish, suggesting that investors do not see a broad recovery in the short term.
Another Trump term is probably not good news for investors in Asia though, as tensions with China are expected to ratchet up.
A Democratic clean sweep would likely entail a higher deficit, a weaker dollar and increased risk of inflation, implying lower real rates, and making non-yielding assets such as gold and Bitcoin more attractive.
But in the long run, a Democratic victory would be supportive of risk assets, and historically, markets have done better with Democrats in charge, just that investors should brace themselves for a shock in the immediate aftermath of any change in leadership.
2. The Chinese Yuan Is Not The Safe Haven You Were Looking For
Chinese yuan slides on central bank intervention to make it easier to bet against the yuan

Active and unforeseeable intervention by the central bank in the Chinese yuan, and a lack of full convertibility makes it difficult for the yuan to sit alongside the Swiss franc and Japanese yen as a haven currency for now
In Imperial China, magistrates would make decisions by throwing down a wooden hu, typically made of bamboo, as a means of emphasizing the finality of their decision, and with the confidence that such verdict would be swiftly executed.
But at the same time, such decisions could also be arbitrary and catch many a petitioner by surprise.
Which is why investors looking for alternatives to the greenback, and who had considered shifting into the Chinese yuan, were caught by surprise when the Chinese central bank sent the yuan plunging yesterday.
The yuan's biggest rally in 15 years was brought to an abrupt halt when the People's Bank of China ("PBoC"), the central bank, cut the cost of betting against the Chinese yuan to zero.
On Saturday, the PBoC announced that lenders would no longer be required to hold reserves when buying foreign currencies and foreign currency forward contracts – a move that suggests that while Beijing will tolerate some yuan strength, as its global role grows, it won't accept the sharp rallies that could threaten China's export-oriented economy.
Markets which have already baked in a Biden victory, have pushed the yuan higher recently and could send it soaring should those assumptions come to fruition.
As one of the first countries to begin recovery from the coronavirus, investors globally have poured money into China's stock and bond markets, which have rallied on the back of an economic rebound from the disruption caused by the pandemic.
But it's unclear how much the PBoC's move will achieve in the long term.
Simply making it cheaper to bet on foreign currencies doesn't mean that investors will do so.
And higher Chinese interest rates will continue to attract foreign demand for yuan-denominated bonds.
But the moves by the PBoC to forcibly intervene in the yuan means that unlike the Swiss franc or the Japanese yen, the yuan has some ways to go before achieving haven status, not that it ever wanted to anyway.
3. BitMEX Debacle Paves The Way for DeFi
BitMEX was one of the first cryptocurrency derivative exchanges which asked few questions as to who its users were

Authorities in the U.S. are in pursuit of BitMEX's U.S. founders but decentralized exchanges now facilitate the same sort of activity that BitMEX enabled

Decentralized exchanges and a move towards decentralized finance, with no KYC and AML procedures in place will be far more difficult to police
Visitors to the sunny island of Seychelles will be surprised to know that the destination is not just known globally for its azure blue waters and white sand beaches, but also because it's light touch regulations encourage some of the most controversial companies to locate there.
The latest company to come under regulatory fire has been cryptocurrency derivatives exchange BitMEX.
Earlier this month, the U.S. Department of Justice brought criminal charges against the founders of BitMEX while the Commodity Futures Trading Commission brought civil charges.
So far, only one BitMEX founder has been apprehended, while the rest remain at large and continue to operate the cryptocurrency exchange.
At the heart of BitMEX's woes is that it had virtually no anti-money laundering ("AML") or know-your-customer ("KYC") procedures in place for users of the exchange until fairly recently.
As recently as January this year, to open a BitMEX account and start trading, all a user needed was an email and a 2-factor verification instrument – users regularly used anonymous email services such as Protonmail and so-called "burner" phones, which couldn't be traced back to their users.
BitMEX operated under the assumption that as long as it blocked traders with IP addresses from problematic jurisdictions where KYC and AML rules were more strictly enforced, it would be fine.
In reality, virtual private networks or VPNs, which have the ability to make a computer's internet connection look like it's coming from a different country, have meant that circumventing such restrictions was easy - and BitMEX even encouraged traders to use such services.
Yet these more problematic jurisdictions likely formed the bulk of where most of BitMEX's users came from.
Actions by U.S. authorities against BitMEX's founders suggest that the cryptocurrency exchange model that services anonymous clients in countries which take KYC and AML seriously, may no longer work.
Which means that even if your cryptocurrency exchange is located in any one of a dozen island nations with light-touch regulations, it could still come under the ambit of regulatory dragnets, as governments work together to prevent money laundering.
And that has shifted the focus of the cryptocurrency community towards decentralized finance or DeFi – with one slight caveat, the founders of decentralized exchanges are still well known and very public.
A decentralized exchange simply provides a platform where users can anonymously trade in various different cryptocurrencies without any KYC or AML.
Previously, such decentralized exchanges which simply match lenders with borrowers and buyers with sellers, hadn't taken off because of a lack of liquidity.
But with automated market makers, a class of decentralized exchanges where traders interface with a smart contract (a self-executing contract) and liquidity pools, the issue of liquidity may finally have been solved.
In the past, a centralized exchange was needed to ensure that for every buyer there was a seller, to enable execution.
And that led to a tsunami of fake volume being generated to give users the impression that an exchange had substantial liquidity.
But in a DeFi liquidity pool, there are no buy or sell orders as in a traditional centralized exchange.
Instead, liquidity pools are used to facilitate trading.
And because everything is on the blockchain, there's no fake liquidity either.
A liquidity pool contains two assets in a trading pair and the relative percentage of each token in that pool is what determines the theoretical price of a particular asset.
If there are discrepancies between the liquidity pools' pricing (inefficiency) and the pricing on say a centralized cryptocurrency exchange, arbitrageurs then move in to trade out that inefficiency to enable price discovery.
Importantly, all of this can be done anonymously – anyone with an internet connection and some cryptocurrency can participate in a liquidity pool to trade.
There's no accounts to create and no login details.
And while authorities are coming after centralized exchanges such as BitMEX, they may find that coming after decentralized exchanges may be slightly more difficult.
Because almost all of the code on decentralized exchanges is open source (anyone can copy the software code and create their own rival decentralized exchange), and because the liquidity pools are held together by smart contracts, most of which exist on the Ethereum blockchain, there isn't anyone to "target" in the traditional sense, even if authorities go after the initial creators of these protocols.
So while BitMEX's recent troubles reflect growing regulatory attention and understanding of the dangers posed by exchanges which allow users to trade anonymously, it also shines a spotlight on how decentralized exchanges in the DeFi space can do precisely that as well.
What can Digital Assets do for you?
While markets are expected to continue to be volatile, Novum Digital Asset Alpha's quantitative digital asset trading strategy has done consistently well and proved resilient.
Using our proprietary deep learning tools that actively filter out signal noise, our market agnostic approach provides one of the most sensible ways to participate in the nascent digital asset sector.
Oct 13, 2020