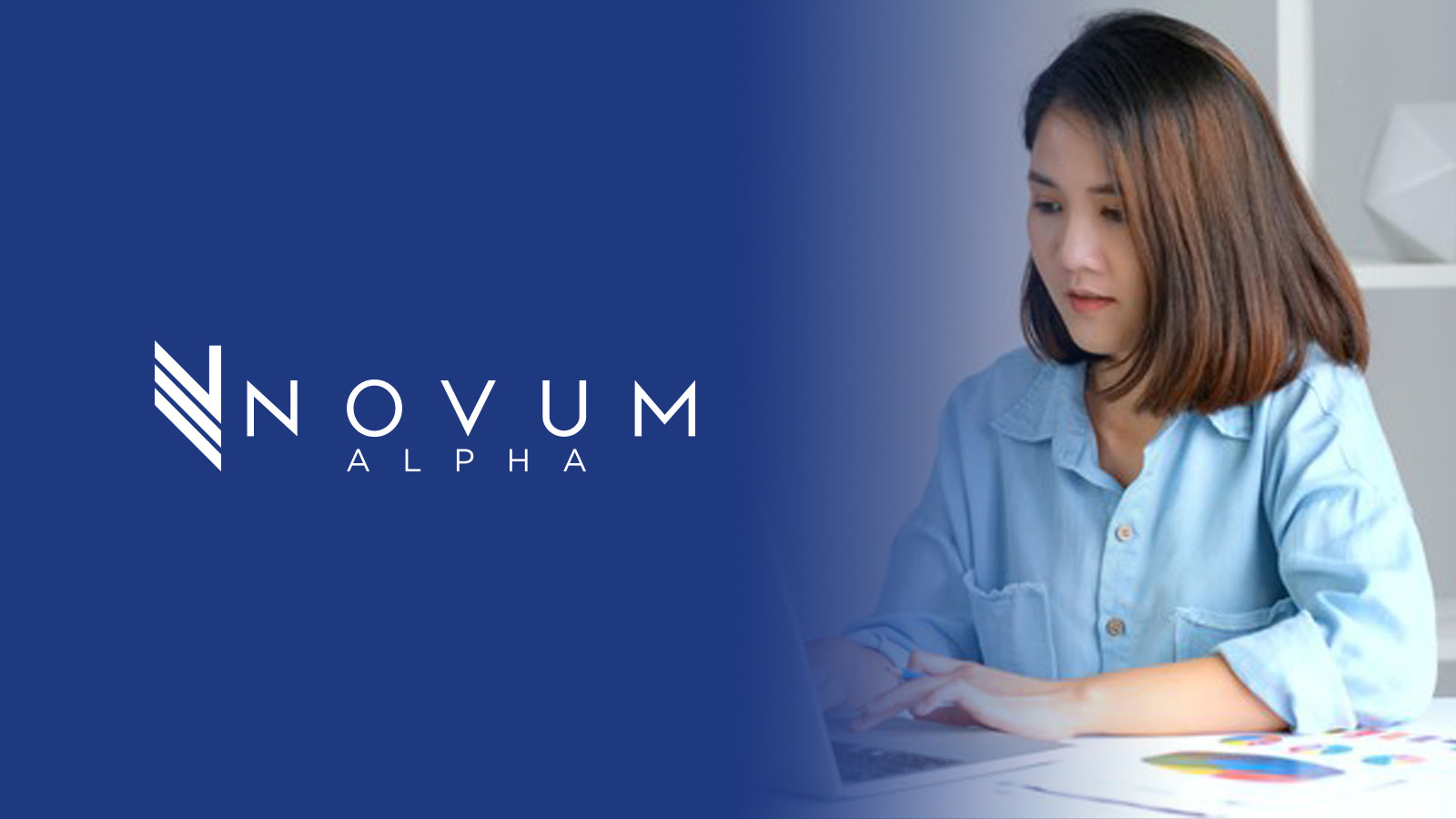 Novum Alpha - Daily Analysis 12 October 2020 (8-Minute Read)
Welcome to the start of another week and a happy Monday to you!
In brief (TL:DR)
U.S. stocks closed up on Friday with the S&P 500 (+0.88%), tech-heavy Nasdaq Composite (+1.39%) and blue-chip Dow Jones Industrial Average (+0.57%) all up as third quarter earnings season gets underway.
Asian markets were mostly up in the morning trading session buoyed by sentiment from Wall Street.
U.S. 10-year Treasuries closed flat last week as yields rose to 0.775% from 0.773% staying within the bounds of their normal range (bond prices normally fall as yields rise) and with yields likely to continue rising slightly this week as a Democratic win appears more likely.
The dollar continued to slide in Asian trading, as investors bet on emerging market risk assets.
Oil looks likely to remain flat, with November contracts for WTI Crude Oil (Nymex) (+0.32%) at US$40.28 from US$40.15 as the path of Hurricane Delta looks likely to do minimal damage to oil production facilities off the U.S. Gulf Coast.
Gold continued to rise with December contracts for Gold (Comex) (+0.33%) at US$1,932.60 from US$1,926.20 in the previous session as the dollar slid and risk appetite rose.
Bitcoin (+0.86%) started the week up at US$11,392, as exchange outflows soared from the day before (outflows suggest that traders are taking Bitcoin off the blocks in anticipation that price will rise).
In today's issue...
A Democratic Election Sweep in the U.S. Could Mean Big Wins For Asia
Do Quarterly Earnings Reports Matter In Times Like These?
Bitcoin Boosts Shares of Square
Market Overview
Welcome to the start of a brand new week as the United States inches ever closer to elections.
As more investors have been pouring into the Chinese yuan, the Chinese central bank's rule change to allow for a weaker yuan has seen the currency slide going into the week.
Part of the reason of course is to ensure that the yuan doesn't become overheated, but also to help to keep exports affordable for China's trading partners.
Stocks in Asia were all mostly up with only Tokyo's Nikkei 225 (-0.41%), down while Sydney's ASX 200 (+0.08%), Seoul's KOSPI (+0.34%) and Hong Kong's Hang Seng Index (+0.41%) were all up cautiously.
1. A Democratic Election Sweep in the U.S. Could Mean Big Wins For Asia
A Democratic clean sweep of power in the United States would be the best outcome for Asian investors

Although polls show a likely Biden victory at the U.S. presidential elections, investors are understandably wary of a repeat of 2016's election results which saw polls favoring Hillary winning by a comfortable margin

Options and hedging activity in 2020's U.S. presidential elections is substantially more expensive than in 2016, investors are once bitten twice shy and nothing is certain when it comes to the U.S.
After four years of the Trump administration, investors in Asia are understandably anxious over elections in the U.S. – their outcome has more than a little impact on the fortunes of stocks in Asia.
Even though not a single thing that Asian investors do can alter the outcome of those elections, they can certainly hope and they can certainly dream.
And the dream of course is of a Democratic clean sweep of all of the levers of power, from the White House to Congress.
Because a clean sweep would provide a boost for Asian stocks, while reducing the allure of the region's bonds.
A Democratic clean sweep would enable the Democrats to roll out substantial fiscal stimulus and benefit Asian stocks by reviving the U.S. economy and trade flows to Asia.
And fiscal stimulus would push Treasury yields higher (to allow for more borrowings) while curbing appetite for debt in historically more risky sovereign debt from South Korea and Thailand.
Because Congress is where the stimulus gets approved, what happens in the U.S. Senate will be key.
It's widely assumed that the Democrats will take the House of Representatives, but the Senate, because two senate seats are allocated for each state, regardless of their population, becomes slightly more tricky.
Markets will ultimately focus on fiscal stimulus as opposed to any big increase in taxes and if U.S. growth improves, the U.S. is likely to be importing more from Asia.
It is barely three weeks to the elections and while polls show that Biden has a substantial lead over Trump, let's not forget 2016.
Asian investors are adjusting portfolios in the worst case event of contested or close run results and hedges such as yen option prices have soared.
But a Biden victory would likely signal an easing of trade tensions with Asia in general and China in particular, as will a reduction in uncertainty.
Investors seem to already be baking in the election results, with the MSCI Asia Pacific Index of stocks rising as much as 0.6% last Thursday, their highest levels in five weeks and overall the Index has risen by over 2% this month.
There is also the possibility of a knee-jerk selloff of the dollar following a Democratic clean sweep of all of government – boosting dollar-denominated assets across the board.
Until the dust settles, expect more volatility right up to the very last moment, meanwhile, Asian investors can do little more than spectate, and perhaps buy an option or two.
2. Do Quarterly Earnings Reports Matter In Times Like These?
Third quarter earnings results are coming out from S&P 500 companies and analysts are adjusting estimates upwards

Lagging indicator is likely to show improved earnings as most of the U.S. emerged from lockdown and the economy reopened, but more crucial to stock prices is sentiment, political uncertainty and stimulus
We make excuses. We make excuses for ourselves, we make excuses for other people, we make tons of excuses for a variety of reasons.
Excuses give us breathing space. It makes us feel like we're somehow less accountable.
Quarterly earnings missed estimate? Blame the pandemic. Revenues fell short of targets? Political instability.
Regardless of excuses, analysts are forecasting that earnings of America's biggest firms are likely to be better than excuses would otherwise allow.
Raising their third quarter earnings estimates, a slew of Wall Street analysts seem to be suggesting that things in the U.S. economy aren't as bad as they may seem.
Overall, the companies of the S&P 500 are projected to report a 21% fall in third quarter earnings from a year before, according to data from FactSet.
So far, nothing surprising here (especially since the world is still very much in the midst of a global pandemic).
But that's a significant improvement from the 25.3% decline that had been projected at the start of summer and a substantial improvement from the early summer months where earnings plunged by almost 32%.
Part of the reason of course is expectations versus reality.
When all you see around you is death and suffering, it's tough to be upbeat about anything, even prospective earnings.
But surveys of business owners in the U.S. show a marked improvement in sentiment and while the pace of retail spending in the U.S. has cooled, it increased in August, for the fourth consecutive month on the back of a 6-month peak in consumer sentiment.
Stocks are still relatively pricey though – with the S&P 500 trading at a valuation equivalent of 21.6 times forward earnings for the next 12 months, well above the historical average of 16.
Investors assume that things are either going to get a lot better, or high valuations in a low interest rate environment are a sign of the new normal.
One of the key sectors which investors would be well advised to monitor in the third quarter would be technology.
With such a dramatic shift into digital, thanks in no small part to the pandemic, investors would be well served by seeing if this shift has taken on any degree of permanence, even as many economies globally have reopened (the risk of infection be damned).
Again, the question is one of expectation versus reality.
Because tech firms were the least affected by the pandemic (in some cases many of them actually booked record gains), unreasonably high expectations could see tech stocks falter even if these estimates are missed just by a bit.
Ultimately, an estimate is just that – an estimate.
Just like the 2016 polls predicting a Hillary Clinton victory at the presidential elections was just that – a poll.
Against a backdrop of political uncertainty surrounding one of the most tumultuous U.S. elections in recent times, anything could happen.
And as third quarter earnings reports spew forth, it's important to remember that investing on the basis of last quarter's results is like trying to drive forward by only looking out of the rearview mirror.
What matters more perhaps is market sentiment on political uncertainty in the U.S., any significant changes in a world struggling to keep the coronavirus pandemic at bay, and whether any further rounds of stimulus are forthcoming.
Earnings reports and their attendant estimates are an interesting distraction.
3. Bitcoin Boosts Shares of Square
Shares of payments services provider Square (+2.06%) rose after the firm announced that it was diversifying some of its dollar deposits into Bitcoin
Square's bet on Bitcoin has already yielded a 6.4% return in just over a week, with an average purchase price of US$10,617, and with Bitcoin now trading around US$11,300
Move may encourage other listed companies to consider moving assets into Bitcoin as part of overall treasury management and portfolio diversification, especially in a low interest rate environment
Being a payment service provider is one of those businesses that nobody pays attention to unless they stop working.
If all you've got is a credit card, then a busted terminal at the gas station could be a problem.
So when payment services provider Square, which invented one of the world's smallest credit card readers that could be attached to a smartphone, entered the industry, it did so to little fanfare.
Unless you were a small business owner, the quiet revolution in payments wasn't news to you.
And when Square made it possible for nearly all its customers to buy and sell Bitcoin through its Cash App in January 2018, Bitcoin had already crashed from its high of almost US$20,000, leading some to wonder if Square had come too late to the party.
But it really is more of a matter of time and space.
Because last week when Square announced that it would be shifting some US$50 million of its balance sheet into Bitcoin, shares in the payment services provider rose by 1.6% immediately following the announcement.
And Square's stock price has been on a tear this year, having nearly tripled in 2020 alone.
In a
3-page whitepaper
, Square documented how it executed the transaction, along with how it plans to store, insure and account for the Bitcoin on its financial statements.
The 4,709 Bitcoins purchased by Square works out to approximately US$10,617 per Bitcoin, and going into this week, it looks like Square's bet has immediately paid off.
With the price of Bitcoin rising to US$11,300 over the weekend, Square is looking at a paper profit of just over US$3.2 million or 6.4% returns.
Not too bad for what is essentially a treasury deposit to diversify its largely dollar-denominated balance sheet.
Square joins a growing list of listed U.S. companies diversifying their deposits away from dollar deposits or Treasuries.
Persistently low interest rates and negative real yields may cause other company boards to consider doing the same.
What can Digital Assets do for you?
While markets are expected to continue to be volatile, Novum Digital Asset Alpha's quantitative digital asset trading strategy has done consistently well and proved resilient.
Using our proprietary deep learning tools that actively filter out signal noise, our market agnostic approach provides one of the most sensible ways to participate in the nascent digital asset sector.
Oct 12, 2020