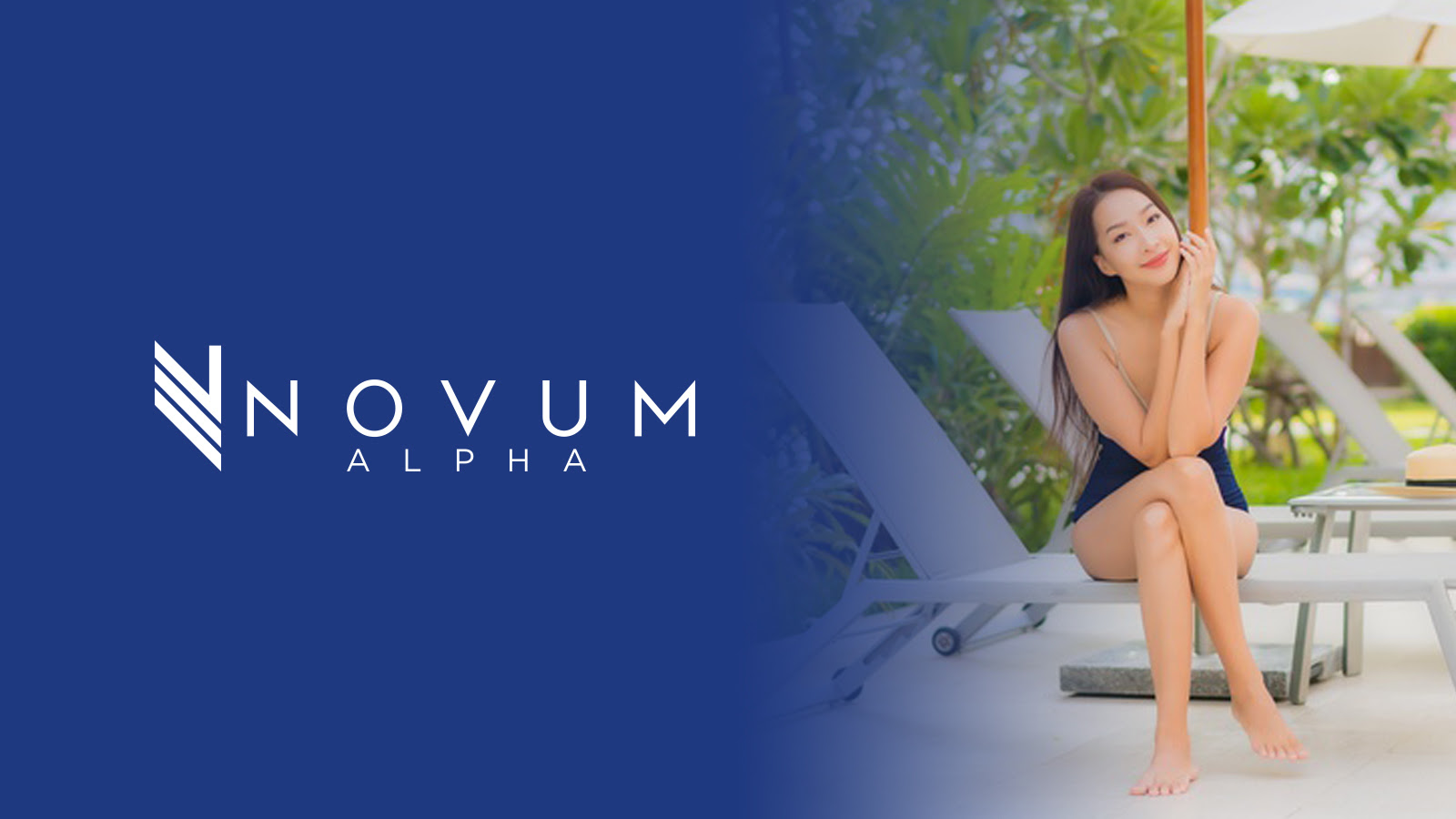 Novum Alpha - Weekend Edition 10-11 October 2020 (10-Minute Read)
If you're a fan of the more slow-paced South Korean dramas then hold on to your sofa cushion because the past week in markets has had so many plot twists it feels like it might have been directed by Quentin Tarantino
In brief (TL:DR)
U.S. stocks closed up on Friday on signs of a decisive U.S. presidential decision with the S&P 500 (+0.88%), tech-heavy Nasdaq Composite (+1.39%) and blue-chip Dow Jones Industrial Average (+0.57%) all up.
Asian markets are likely to open up when trading resumes on Monday, buoyed by positive sentiment out of the U.S. and signs of recovery in China.
U.S. 10-year Treasuries were mainly flat as yields rose to 0.775% from 0.773% staying within the bounds of their normal range (bond prices normally fall as yields rise).
The dollar continued its slide, losing ground to major trading partners and the Chinese yuan as investors continued to bet on risk assets.
Oil corrected, with November contracts for WTI Crude Oil (Nymex) (-1.43%) at US$40.60 from US$41.18 as the path of Hurricane Delta off the U.S. Gulf Coast's oil-rich production facilities looks set to avoid most of them.
Gold rose and peaked with December contracts for Gold (Comex) (+0.69%) at US$1,926.20 from US$1,903.50 in the previous session as the dollar slid and risk appetite rose.
Bitcoin (+1.99%) soared over the weekend to trade at US$11,300 from US$10,900 on Friday, as exchange outflows soared from the day before (outflows suggest that traders are taking Bitcoin off the blocks in anticipation that price will rise).
In today's issue...
As Wall Street Goes, So Goes Asia - Maybe
In Times of Turmoil, Is There a Yuan for Your Dollar?
Central Banks Are Open For Banking on Cryptocurrencies
Market Overview
Whew! What a week it's been! Thankfully markets are none the worst for the wear and U.S. stocks climbed to their best finish in three months.
Investors are increasingly betting on a clear and decisive Democrat victory at the U.S. elections and a Biden presidency.
The decisiveness is important because any close election result will, well, result in political turmoil in the U.S., with the endless lawsuits that that will entail - markets will be volatile should that outcome play out.
Because the election results will be in dispute for months to come, in such a worst case scenario, there will be scant thought to stimulus or economic recovery as the political elite battle it out in the Supreme Court.
And while polls are suggesting that a Biden victory is more or less a given, let's not be goldfish and recall that these same polls also predicted a Hillary win in 2016. Rumor had it that staffers were referring to Hillary as "Madam President" instead of "Madam Secretary" in private.
To count Biden's win before it's actually counted would be premature.
Investors are best advised to hedge against volatility by buying some Vix exposure or other volatility hedges.
There is an off chance that the U.S. election results will be a close-run thing and judging by the options pricing, there are more than a few investors betting on that.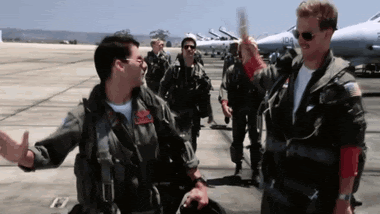 1. As Wall Street Goes, So Goes Asia - Maybe
Against increasing political uncertainty and the coronavirus pandemic in Europe and the U.S., Asian stocks have outperformed their U.S. counterparts since September

Asian stocks likely to continue to outperform given a recovery in China and a potential Democratic clean sweep in U.S. elections in November
For the most part, stocks this year, especially in Asia, have followed a pretty standard script – depending on what was happening at the U.S. Federal Reserve and Washington, Asian stocks would respond accordingly.
The correlation between Asian stocks and Wall Street was so consistent you could set your watch to it.
But since hitting an all-time low relative to the S&P 500 in September, the MSCI Asia Pacific Index has outperformed the U.S. benchmark by almost 5%.
Has the pupil become the master?
Possibly. Part of the reason for the secular rise in Asian stocks is that unlike the rich nations of Europe and the United States, Asia has (more or less) gotten the coronavirus pandemic under control.
In China, life has almost returned back to normal, with domestic travel fueling a surge in air traffic and maskless Chinese everywhere.
The U.S. on the other hand has plenty of people moving around without masks, which is continuing to feed the pandemic.
Throw in the uncertainty of elections in the U.S. in the midst of a pandemic and it's completely understandable why investors are somewhat jittery over U.S. stocks.
There is also growing expectation that a Biden victory at the White House and a Democrat clean sweep of the both houses of congress in November's U.S. elections, would be beneficial for Asian stocks, by reviving the U.S. economy and opening up trade flows.
Asian stocks will also benefit from continued weakness in the dollar as well as China's recovery.
2. In Times of Turmoil, Is There a Yuan for Your Dollar?
Chinese yuan has outperformed dollar at the highest rate in over a decade, leading some to wonder if it has achieved haven status

A lack of convertibility and centralized control of financial institutions as well as lack of depth and liquidity in Chinese bond market means that the yuan may be an interesting trade, but is far from a "safe haven" currency
In many parts of the world, a U.S. dollar account is often seen as a mark of good financial hygiene, and a status symbol even.
But with the recent rise of the Chinese yuan, some are wondering out loud if the Middle Kingdom's dollar-alternative might yet one day serve the same role.
The Chinese renminbi (or people's currency if you will) more commonly referred to as the yuan, has capped its best quarter in over a decade relative to the dollar, putting it on par in times of crises with currencies traditionally deemed safe such as the Japanese yen and the Swiss franc.
With a massive interest-rate premium over the rest of the world, and signs that the Chinese economy is on the mend from the worst of the coronavirus, investors are pouring into the yuan.
But consider that China's tightly managed currency is also rising at a time when money continues to flow into risk assets such as stocks and cryptocurrencies and the yuan's purported "safe haven" status becomes less evident.
To be sure, buying the yuan during times of volatility is hardly new – in 2017 as North Korea fired missiles into the Sea of Japan, the yuan was a better bet than the yen (which sort of makes sense if you consider that the missiles were aimed at Japan).
But the yuan could also plunge at the drop of a tweet, as demonstrated in early 2018 when the Trump administration slapped its first round of tariffs on Chinese goods, sending the yuan falling.
Which is why viewing the yuan as a "safe haven" would be somewhat misled – not least because of strict capital controls over yuan flow.
The Chinese yuan, while attractive as a trade, is not yet fully convertible and lacks the economic and institutional properties for which the euro and dollar are prized for.
The People's Bank of China ("PBoC"), the Chinese central bank, continues to retain an iron fist over the yuan, dictating its direction by 2% on either side, but has recently allowed reference rates to rise more strongly than expected.
But the PBoC has also made some counter moves in the yuan's appreciation, making it easier to bet against the yuan, cutting costs of trading some foreign exchange forward contracts, or derivatives often used to speculate against currencies, to zero, from 20% earlier.
For the yuan to truly achieve haven status, at the very least, it would need to full convertible status, and Chinese bonds would need to have a far more open and liquid trade.
Part of the reason that foreign investors hold on to dollars is the ability to buy U.S. stocks and Treasuries easily when they need to – Chinese restrictions on foreign ownership of stocks (recently eased) and a lack of liquidity in the Chinese bond market means that the yuan doesn't enjoy such attributes.
Ultimately, for the yuan to achieve haven status, Beijing would need to institute several reforms that provide some semblance of an institutional framework, such as an independent central bank for start.
But given the unlikelihood of that occurring, with even Chinese citizens limited to no more than US$50,000 worth of foreign exchange purchases per year, the yuan is an interesting trade, but that doesn't make it a safe haven.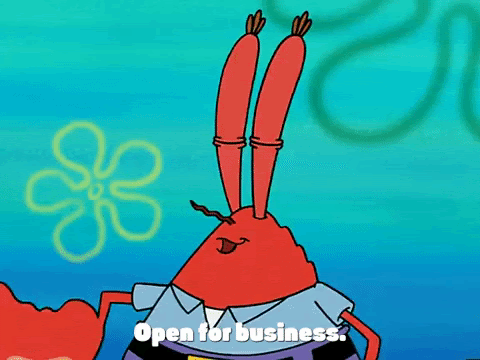 3.
Central Banks Are Open For Banking on Cryptocurrencies
As many as one-in-ten central banks surveyed by the Bank of International Settlements is looking to issue their own digital currency within the next 1-3 years

Central banks are open to co-existing with cryptocurrencies like Bitcoin provided that they co-exist with cash and other legal tender
"Video killed the radio star, video killed the radio star, pictures came and broke your heart."
- The Buggles, "Video Killed The Radio Star" from the album "The Age of Plastic"
Yet radio is still very much with us today. It may no longer be the primary means for communication, but neither has it gone the way of the dinosaurs.
And for all the talk of digitalization, especially of currencies, there is little to suggest that fiat currencies in the form of dollars and notes is likely to disappear entirely either.
A report from the Bank of International Settlements ("BIS"), suggests that central banks are willing to tolerate cryptocurrencies, even private sector issuances, provided that they co-exist with cash and other forms of legal tender and be very cheap, or free to use.
The BIS report comes hot on the heels of an announcement by the European Central Bank that it would start public consultation and experimentation with digital currencies – a major step towards creating a digital euro.
Only a few years ago, cryptocurrencies were derided by policymakers, with Benoit Coeuré, Head of the BIS Innovation Hub, terming Bitcoin "the evil spawn of the financial crisis."
Now that that "evil spawn" has refused to die, European central bankers and policymakers are learning to live with cryptocurrencies and even raise their own, lest their legacy financial systems should be left behind.
Several factors have accelerated the cause of cryptocurrencies, and in particular the push to develop central bank digital currencies, not least of which has been Facebook's move to launch its own digital currency, as well as the coronavirus pandemic.
Last year, Facebook's ambitious Libra cryptocurrency project met with widespread regulatory resistance, not least of which would be because if successful, it could potentially become the de facto currency for billions of people around the world, bigger than the population of any single country and more powerful.
Because Facebook also owns Instagram and Whatsapp, Libra has the potential to weave a seamless financial ecosystem, allowing the unbanked to remit Libra through Whatsapp (which enjoys widespread use in Southeast Asia) while Facebook and Instagram could facilitate ecommerce usage of Libra.
The existential threat to national currencies provided sufficient impetus for central banks, which had initially been dismissive of issuing their own digital currencies, to study the space more carefully.
In many parts of the world, working committees were hastily set up by central banks and special government task forces were resourced, which makes Beijing, which has already launched its own central bank digital currency (albeit in a limited format) seem prescient in contrast.
The possibility that physical notes and coinage could also serve as a disease vector has also fueled a push towards digital currencies.
According to a survey of 66 central banks by the BIS earlier this year, 80% were actively engaged in studying digital currencies, up from 70% the year before and the proportion of central banks that say that they were likely to issue a digital currency in the next 1-3 years doubled to a tenth.
But don't worry, digital won't kill the physical star, you'll still find notes and coinage in a museum somewhere, but you'll need to pay for the entry digitally.
What can Digital Assets do for you?
While markets are expected to continue to be volatile, Novum Digital Asset Alpha's quantitative digital asset trading strategy has done consistently well and proved resilient.
Using our proprietary deep learning tools that actively filter out signal noise, our market agnostic approach provides one of the most sensible ways to participate in the nascent digital asset sector.
Oct 11, 2020