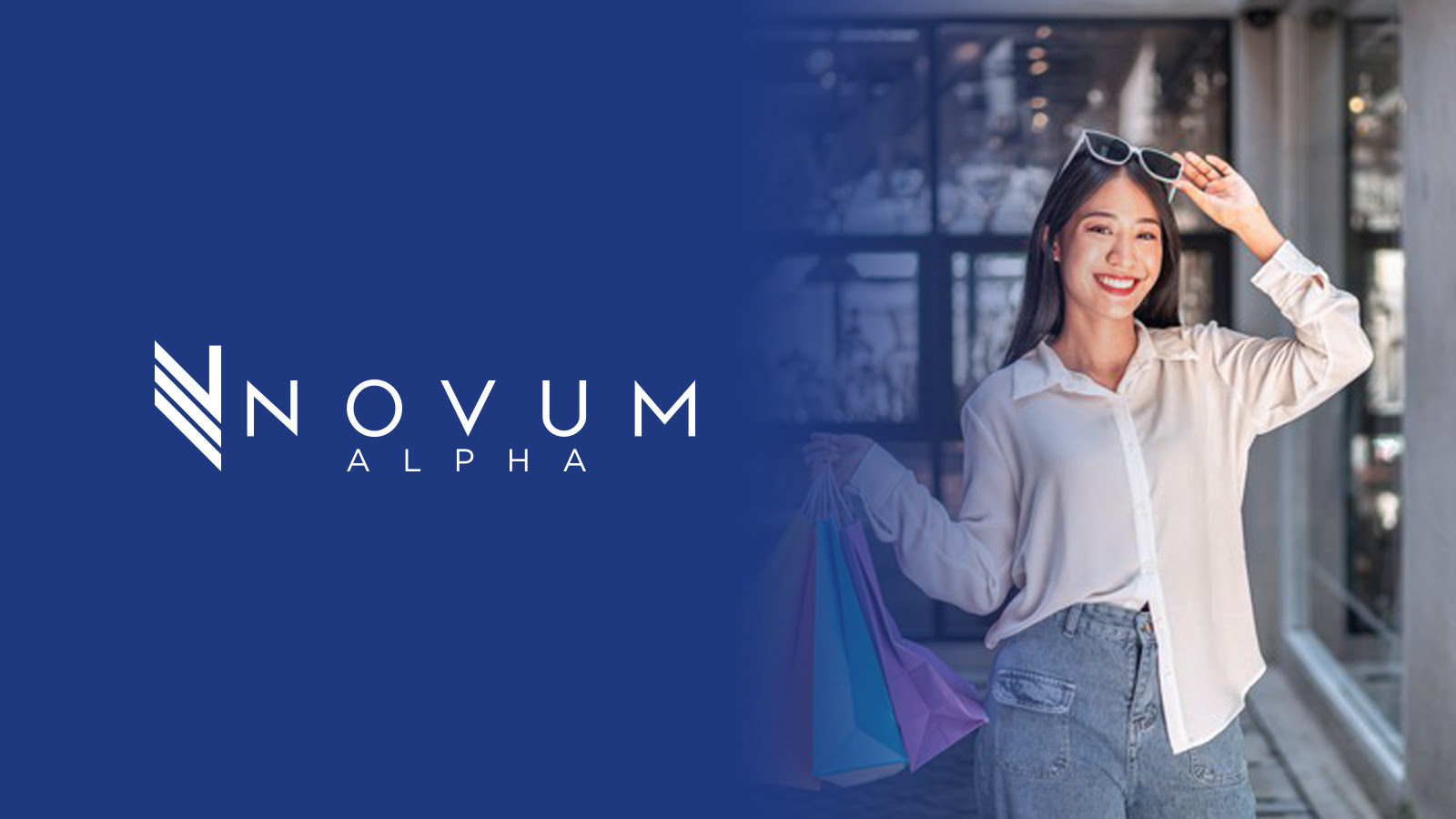 Novum Alpha - Daily Analysis 9 October 2020 (10-Minute Read)
It's the last day of the week and I hope you're looking forward to the weekend to avoid some of the volatility and the madness that is the markets.
U.S. stocks continued to rise on Thursday on hopes of another round of stimulus with the S&P 500 (+0.80%), tech-heavy Nasdaq Composite (+0.50%) and blue-chip Dow Jones Industrial Average (+0.43%) all up.
Asian markets continued to take their cue from Wall Street and were clocking positive numbers in the morning trading session.
U.S. 10-year Treasuries continued to slip as yields rose to 0.773% from 0.784% on increasing risk appetite (bond prices normally fall as yields rise).
The dollar slid as investors rotated back into risk and emerging markets.
Oil rose sharply, with November contracts for WTI Crude Oil (Nymex) (+3.23%) at US$41.18 from US$39.89 as a hurricane brewed along the oil-rich gulf coast region of the United States threatening to disrupt production.
Gold rose and peaked above US$1,900 for December contracts with Gold (Comex) (+0.69%) at US$1,903.50 from US$1,890.30 in the previous session on a slipping dollar.
Bitcoin (+1.99%) rose sharply to trade at US$10,900 (GMT 0100) as exchange outflows led inflows at a higher pace from the day before (outflows suggest that traders are taking Bitcoin off the blocks in anticipation that price will rise).
In today's issue...
Borrow Now, Worry About Payback Later
Make IBM Stock Great Again
It's Hip to be Square as it Bets Big on Bitcoin
Market Overview
It's become increasingly difficult to judge U.S. markets with President Donald Trump just a reach away from his Twitter account.
Having previously cancelled all negotiations with House Democrats on a proposed US$2.2 trillion stimulus bill, the Trump administration appears to have had a change of heart, and is now leaning towards a large-scale stimulus bill.
Seizing the advantage, House Speaker, Democratic Representative Nanci Pelosi has warned that there'll be no bailout for embattled airlines in the absence of a larger stimulus package.
The Trump administration was initially looking to rollout piecemeal relief for specific sectors of the economy, but now is looking at wider measures.
But given how the President is still under the influence of psychoactive drugs as part of his coronavirus treatment, having been administered dexamethasone - a powerful steroid which side effects include aggression, anxiety, mood swings and depression, it's impossible to say if the White House will change course.
Yet there seems to be a perceptible shift in that of late Trump's handlers have grown bolder, making decisions for a President whom they feel may already be subtly incapacitated.
Across the Pacific s
tocks in Asia were almost uniformly up on the possibility of more stimulus out of Washington, with Tokyo's Nikkei 225 (+0.05%) and Seoul's KOSPI (+0.21%) up, while Sydney's ASX 200 (-0.14%) was down and Hong Kong's Hang Seng Index had yet to open at time of writing.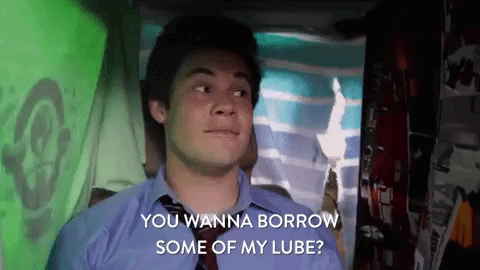 1. Borrow Now, Worry About Payback Later
True emerging market debt picture is obscured by China's provision of such loans

Emerging market corporate indebtedness can very quickly become nationalized as government-owned or linked businesses set off a wave of defaults
Long-time critic of debt crises and subsequent restructurings, World Bank Chief Economist Carmen Reinhart is now singing a different tune.
A former Harvard University professor, told the Financial Times in an interview that right now developing countries should take on new debt to help them fight the economic impact of the coronavirus pandemic,
"While the disease is raging, what else are you going to do? First you worry about fighting the war, then you figure out how to pay for it."
The analogy is unfortunate though, as history is replete with examples of countries where crushing debt after armed conflict, chose to default or to start another war instead of repay their debts.
Reinhart has long argued that developing economies have a far lower tolerance for debt than the rich world and the pandemic will only exacerbate the problem.
But it's not the traditional creditor nations who are supplying the cash this time.
European nations and the United States have issued their own debt on an unprecedented level – instead it's China which has emerged as a significant source of credit to many emerging economies.
Beijing's caginess about how much it lends to whom is also masking the true extent of developing economy debt.
And that, Reinhart warns, could be a problem.
Because the private sector is working on the assumption that a country's debts are much lower than they actually are, businesses could get blindsided in messy and unanticipated sovereign debt defaults.
Compound the fact that many of the loans taken on in developing countries are denominated in dollars and the problem is exacerbated – any shock that weakens a national currency will seriously curtail repayment capability.
But unlike previous debt crises, much of the borrowings in developing economies this time has been taken on by companies, whether government-owned or otherwise, according to the Institute of International Finance (IIF).
According to the IIF, debts owed by non-financial companies in the 30 largest emerging markets rose to 96% of GDP in the first quarter of this year alone.
Reinhart warns that in a crisis, much of these private borrowings would very quickly become public in a series of bailouts.
In many developing countries, the lines between business and politics are unclear at best and ignored as a matter of course.
And with governments in developing countries already propping up undercapitalized banks, struggling property developers and bankrupt airlines, the extent of the unraveling, when it inevitably occurs, could be far worse than the current economic impact of the coronavirus crisis.
The problem is that while borrowing is easy enough, payback's a b*tch.
2. Make IBM Stock Great Again
IBM plans to hive off all non-cloud computing related businesses by end of 2021

Move marks a shift away from the non-growth sectors of on-site managed infrastructure and other projects

IBM stock will become more reflective of growth prospects in the cloud computing business
Japan's culture of "kawaii" or "cute" revolves around miniaturization.
If something is pleasant when in large format, it is even cuter in mini form.
And around the world that has translated to the shrinking of any number of items, under the guise of "cuteness" – even stocks.
So when Apple and Tesla split its stocks to make them more accessible (and so much cuter!) to the retail crowd, they were not disappointed.
Shares of the two companies immediately rose on announcement of the stock split.
Because stock splits can make a previously unaffordable per unit share, suddenly affordable, and, well, cute.
And while a stock split in and of itself does not add any value to a company or its business model, a corporate split can.
Which is precisely what IBM intends to do.
Despite the rise in the fortune of cloud computing companies this year, due in no small part to the urgent and exponential demand in such services, with more people working remotely than ever, IBM, a pioneer in the field, was left pretty much out of every headline.
Yet that may be set to change.
Yesterday IBM announced that it plans to spin off its managed infrastructure business (the side of the firm that manages physical computing hardware in server rooms), which accounts for roughly a quarter of revenue, by the end of 2021.
Shareholders should welcome the news and they did so by sending IBM's stock sharply higher.
On premise equipment management has been in decline for years, ever since cloud computing services and high speed internet networks made it more cost effective to have servers stored in the cloud – IBM's spinoff is an admission that cloud-related software is here to stay.
From a shareholder's point of view, the move by IBM now makes the company's stock more attractive.
IBM is spinning off all its non-cloud units that have been languishing for years, including outsourcing projects and management services of computing operations for companies, while the better cloud-oriented businesses with actual growth prospects remain at the heart of the company.
And IBM has proved that it can compete as its US$34 billion acquisition of Red Hat has solidified market leadership of key cloud software segments such as Kubernetes and cloud container management, spurring an 18% jump in the unit's revenue versus an overall 5% decline in IBM's overall revenue.
By hiving off non-cloud related businesses, IBM is positioning its stock as a more pureplay cloud company providing investors cleaner access to growth-oriented sectors.
Small may be cute, but it may also be profitable.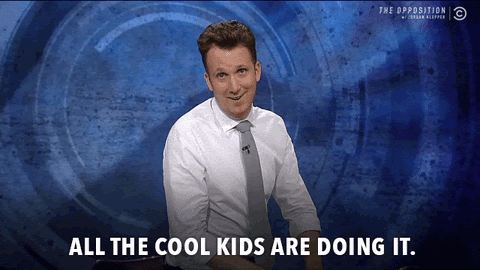 3. It's Hip to be Square as it Bets Big on Bitcoin
Payment services provider Square ups bets on Bitcoin, joining a growing list of high profile and listed companies investing in the space

With negative real yields from bonds, the non-yielding nature of Bitcoin is less of a disadvantage for the cryptocurrency when considering asset allocation
Payment services firm Square has made an investment of about US$50 million in Bitcoin, or about 1% of Square's total assets, at the end of the second quarter of this year.
Cementing Square CEO Jack Dorsey's view that Bitcoin is the currency of economic empowerment, Square, in a regulatory filing, revealed that it had purchased some 4,709 Bitcoins, likely as the price of Bitcoin was rising in the second quarter of this year.
In a statement yesterday, Square's Chief Financial Officer, Amrita Ahuja said,
"We believe that Bitcoin has the potential to be a more ubiquitous currency in the future. For a company that is building products based on a more inclusive future, this investment is a step on that journey."
And of all of Bitcoin's investors, Square is in a uniquely placed position to do so.
As a payment services provider, Square, which created a simple smartphone credit card reader that acts as a credit card payment gateway for independent vendors, has long been a pioneer in cryptocurrency, allowing merchants to accept Bitcoin as far back as 2014.
Last year Square Crypto was added, to contribute to the open source work in Bitcoin and other cryptocurrencies.
But what's stopping wider acceptance of cryptocurrencies isn't payment networks.
Cryptocurrency network transactions are slow, compared with legacy credit card systems, but as scores of developers around the world are working to improve those issues, Square is positioning itself to reap the benefit of cryptocurrencies one day becoming a more common means of payment.
Square is hardly the first high profile company to make a splash into cryptocurrencies in as many months.
In August, MicroStrategy made headlines when it announced that it had bought US$250 million worth of Bitcoin, or the better part of the company's treasury.
And last month, MicroStrategy's CEO announced that he had bought an additional US$175 million more Bitcoin and that he intended to continue buying.
Earlier this year, billionaire hedge fund investor Paul Tudor Jones told CNBC that he had almost 3% of his net worth in Bitcoin.
With negative real yields from U.S. Treasuries, a prolonged low-interest rate environment for the foreseeable future may see more investors coming into Bitcoin, because its lack of yield under such circumstances makes non-yielding assets such as Bitcoin and gold more acceptable.
What can Digital Assets do for you?
While markets are expected to continue to be volatile, Novum Digital Asset Alpha's quantitative digital asset trading strategy has done consistently well and proved resilient.
Using our proprietary deep learning tools that actively filter out signal noise, our market agnostic approach provides one of the most sensible ways to participate in the nascent digital asset sector.
Oct 09, 2020