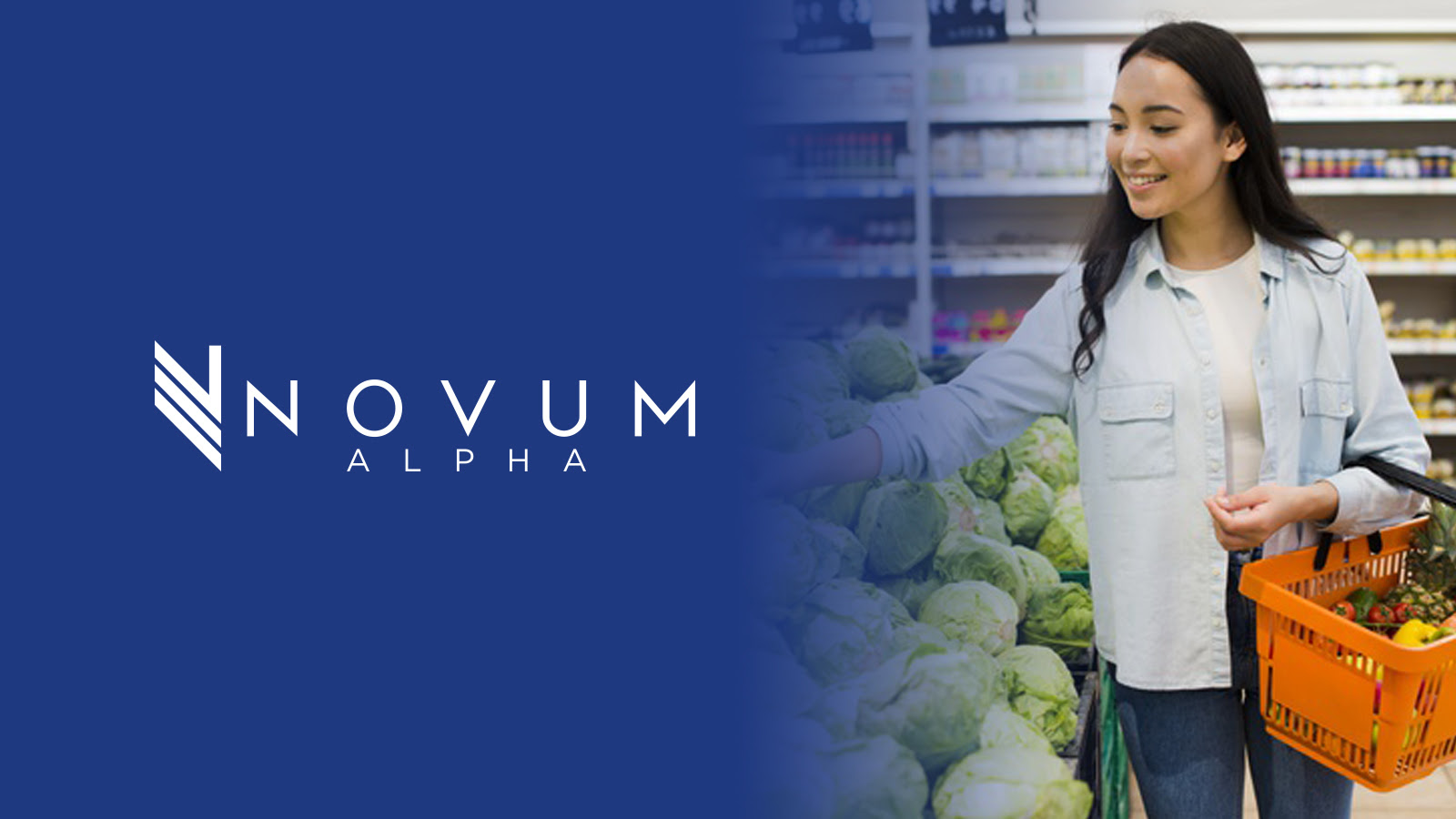 Novum Alpha - Daily Analysis 8 October 2020 (10-Minute Read)
Markets are experiencing more turns than a roller coaster at Six Flags as the off-again, on-again prospect of stimulus from Washington is churning gut wrenching volatility.
U.S. stocks were up sharply on Wednesday as a possibly schizophrenic U.S. President Donald Trump hinted he may yet be open to another stimulus package and the S&P 500 (+1.74%), tech-heavy Nasdaq Composite (+1.88%) and blue-chip Dow Jones Industrial Average (+1.91%) all marked sharp gains.
Asian markets were all up, buoyed by the remote prospect of stimulus out of the United States
U.S. 10-year Treasuries edged up to 0.784% as investors poured into stocks and other risk assets and bonds fell (bond prices normally fall as yields rise) on the prospect of further rounds of stimulus.
The dollar was mostly flat, as investors adopted a wait-and-see approach to stimulus.
Oil was mostly flat, with November contracts for WTI Crude Oil (Nymex) (-0.15%) at US$39.89 from US$39.95 as traders sat on the sidelines and with the dollar unchanged.
Gold was mostly flat as well for December contracts with Gold (Comex) (-0.03%) at US$1,890.30 from US$1,890.80 in the previous session and with the dollar static.
Bitcoin (+0.65%) rebounded to trade at US$10,650 (GMT 0200) as exchange outflows led inflows albeit at a slower pace from the day before (outflows suggest that traders are taking Bitcoin off the blocks in anticipation that price will rise).
In today's issue...
Trump Got Their Drugs, Investors Will Want Their Stocks
Don't Worry The U.S. Federal Reserve Hasn't Abandoned You Yet
DeFiant - The Decentralized Finance Party is Far From Over
Market Overview
Is it the steroids talking or is a changeable U.S. President Donald Trump just acting out another scene in the political theater that is the White House.
Either way, markets were whipsawed for the most part of yesterday as a fusillade of tweets emanated from somewhere within the White House, threatening everything and backtracking on anything.
Markets were full of cheer as Trump appeared to soften his stance on stimulus, calling on Congress to pass piecemeal coronavirus relief measures, including aid for embattled airlines to avert widespread layoffs, as well as loans to small businesses.
While Trump can't be seen to be siding with the Democrats and lending support to their proposed US$2.2 trillion stimulus bill, he also can't be seen to be doing nothing so close to elections.
Historically, America doesn't negotiate with terrorists and as such, Trump's earlier intention to hold the American people hostage pending his reelection may have been ill-advised.
His sudden back track (maybe the steroids wore off) was likely his political advisers telling him that the American people would not take kindly to being used as pawns in his own political game.
And his apparent softening on stimulus caused markets to reverse course as investors bet that Congress may yet pull together an 11th hour package - and at the very least, some help should be forthcoming.
Stocks in Asia were uniformly up on the prospect, with Tokyo's Nikkei 225 (+0.49%), Seoul's KOSPI (+0.28%), Sydney's ASX 200 (+1.00%) and Hong Kong's Hang Seng Index (+1.09%) all higher in the pre-lunch trading session.
Yesterday we warned that investors could expect more volatility now that Trump has returned to the White House, now that volatility is on steroids and there's no place to hide from the tweets.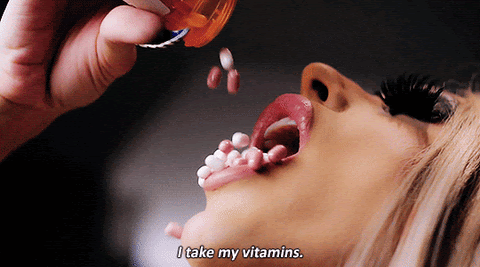 1. Trump Got Their Drugs, Investors Will Want Their Stocks
Cocktail of unapproved and experimental drugs that U.S. President Donald Trump has received for his coronavirus treatment will now be in hot demand despite not having completed clinical trials

Trump has become a walking testimony for the efficacy of these drugs, despite not having run the full course, not knowing their contraindication and not fully understanding the implications of their method of administration or the drug cocktail itself

Investors are betting on these stocks as the front runners for a coronavirus treatment, whereas an effective vaccine could be further down the road
As more information came out about the cocktail of experimental, but potentially life-saving drugs that U.S. President Donald Trump received for his coronavirus treatment, the companies that make those drugs saw their stocks rise along with the President's health.

Of the many experimental therapies that Trump has received, some have shown promise in early-stage patients but haven't finished being tested.

As a precautionary measure, the President received Regeneron Pharmaceutical's (+1.73%) antibody drug cocktail, which he is now hailing as a lifesaver, as well as Remdesivir, made by Gilead Sciences (+0.51%).

Regeneron's antibody therapy is experimental, and Trump received it on compassionate-use grounds, which allows unapproved medicines to be used in patients with serious diseases who don't have other treatment options.

Judging by his tweet storm, the drugs worked.

Better than a drug commercial, Trump has now become the walking, talking, tweeting, spokesperson for Regeneron.

The problem though is that Regeneron's antibody cocktail isn't available to a coronavirus sufferer if you're not the President of the United States – because the drug hasn't yet received approval from the U.S. Food and Drug Administration (FDA).

A class of monoclonal antibody treatments that have long been used to treat other infectious diseases Regeneron's solution has also been pursued by the likes of Eli Lily (+3.35%) and GlaxoSmithKline (-0.60%) to treat the coronavirus and are in various stages of clinical testing.

But there's no bigger endorsement of the efficacy of these drugs then the leader of the free world strutting his stuff and dramatically unmasking himself on the terrace of the White House.

And that could create challenges for the companies that produce the drugs that Trump is using.

Because Trump received so many experimental drugs at so early a stage in his coronavirus infection, it's hard to say which drug helped him overcome the coronavirus, or indeed if any of them did.

One individual's experience with a cocktail of therapies hardly forms the scientific basis with which to safely unleash them on the general population.

And we don't know if Trump simply recovered of his own accord – but we do know that some of these experimental therapies were administered to the President as a matter of precaution.

Yet Trump's apparent recovery (he's hardly out of the woods yet, the disease can take anywhere between seven days and two weeks to manifest more serious life-threatening conditions), would certainly see Americans demanding that the drugs be approved and made available.

But there are plenty of unknown unknowns, which could potentially lead to the Trump administration strong arming the FDA to approve the therapies that worked on him, with scant data on the side effects of the interactions of the therapies used in concert.

The side effects of Regeneron are hardly known, because the sample size for the drug was very small, while those of Remdesivir and the steroid dexamethasone which Trump received as well, are more widely documented.

Regardless, Trump's endorsement of these drug therapies will boost the stocks of these pharmaceutical companies, the science and safety of their products will just need to catch up with their stock prices.
And that could have a ton of unintended consequences.
2. Don't Worry The U.S. Federal Reserve Hasn't Abandoned You Yet
Minutes of Federal Open Market Committee reveals that U.S. Federal Reserve's muted response last month to any further quantitative easing or new measures was more a function of protocol than pandemic

Fed must be seen to be giving politicians the opportunity to intervene in the economy before stepping in

Meeting minutes helped to further fuel market sentiment
Say you've been waiting for the boy of your dreams to ask you to prom.
You've dropped hints, cast furtive glances at him from across the classroom and he's responded. So why hasn't he asked yet?
It's only a week left to prom and you've turned down several other invitations, what do you do? You ask him yourself that's what.
And as the minutes of the Fed's Federal Open Market Committee (FOMC) held last month have been released – it's evident that the Fed is prepared to take matters into their own hands if Congress fails to act.
There's just so much the Fed can do – it can't approve spending – that's for Congress to achieve, but it can do everything else.
Potentially heralding an increase in how much or what the Fed buys, meeting minutes reveal that he Fed is considering to alter or increase bond-buying, perhaps even before the end of this year as a way to bolster the U.S. economy's slowing recovery from the pandemic.
Substantively, the Fed did very little in September, basically pledging to keep rates low until inflation cleared 2% and the U.S. economy hit maximum employment, it didn't commit to further quantitative easing or expanding the Fed's balance sheet.
And that was a disappointment for investors as markets started to slip in September.
But now it's clear from the FOMC minutes that part of the reason (implied within the meeting minutes), was the hope that Congress would fill the void and if unable to do so, then the Fed would have to step in to do whatever it could.
While the Fed cannot usurp the role of Congress, since it's job is to supplement where other branches of the government either are unable or unwilling to act, it had to be seen to afford Congress the opportunity to make the first move.
But politicking has since stymied the ability of Congress to pass a stimulus bill and the FOMC meeting minutes show a deep concern by the Fed over financial stability.
The minutes must no doubt be reassuring for investors, as evidenced by already buoyant markets, confident that the Fed has their backs.
In law there is a saying that "justice must be seen to be done," which simply means protocol is there for a reason – to instill faith in institutions.
The Fed was never going to abandon the American economy, it was simply waiting its turn to save it.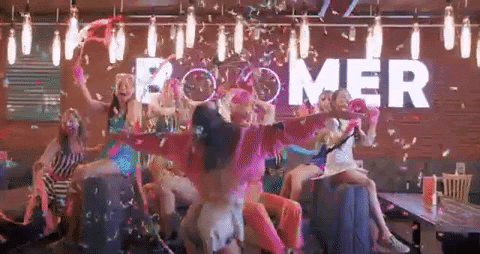 3. DeFiant - The Decentralized Finance Party is Far From Over
DeFi yields and governance tokens may have taken a tumble but the value of transactions as well as the amount locked in smart contracts has continued to surge
Decentralized exchange volume reflects a potentially sustainable turn away from centralized exchanges to decentralized exchanges as the financial services space within the cryptocurrency industry continues to evolve
You may not be getting the thousand-plus percent returns that made the decentralized finance or DeFi corner of the cryptoverse so famous, but that may yet be a good thing.
While the value of DeFi tokens as well as the yield paid out to liquidity providers (or depositors) may have fallen, the total value locked or TVL in decentralized finance continues to suggest that the party may not be over.
Data from Dune Analytics revealed that last month, Uniswap, the top decentralized exchange, processed about US$15.3 billion in volume, compared to Coinbase, a centralized and regulated U.S. cryptocurrency exchange where only US$13.6 billion swapped hands.
Uniswap's success of course was in part due to two factors, the explosive growth of yield farming of governance tokens and the launch of Uniswap's own governance token which launched around the same time.
For the uninitiated, DeFi users "farm" new governance tokens by staking various cryptocurrencies, especially Ether.
DeFi protocols then release their underlying governance tokens in an automated and decentralized manner, to users who stake their cryptocurrencies and make them available for other users to borrow, in what are known as "liquidity pools."
These "liquidity pools" were the main source of astronomical yields from "staking" cryptocurrencies, but have since fallen dramatically.
Yet despite a considerable slowdown in yield farming as well as a near-collapse in acquiring DeFi governance tokens (which give holders a right to vote and determine a protocol's governance, for instance transaction fees and yields), Uniswap's volume has continued to remain high.
What this does suggest though is that ostensibly at least, there is still substantial demand for decentralized exchanges.
But overall the biggest winner from the DeFi craze has got to be Ethereum, where over 90% of DeFi protocols are built upon.
What can Digital Assets do for you?
While markets are expected to continue to be volatile, Novum Digital Asset Alpha's quantitative digital asset trading strategy has done consistently well and proved resilient.
Using our proprietary deep learning tools that actively filter out signal noise, our market agnostic approach provides one of the most sensible ways to participate in the nascent digital asset sector.
Oct 08, 2020