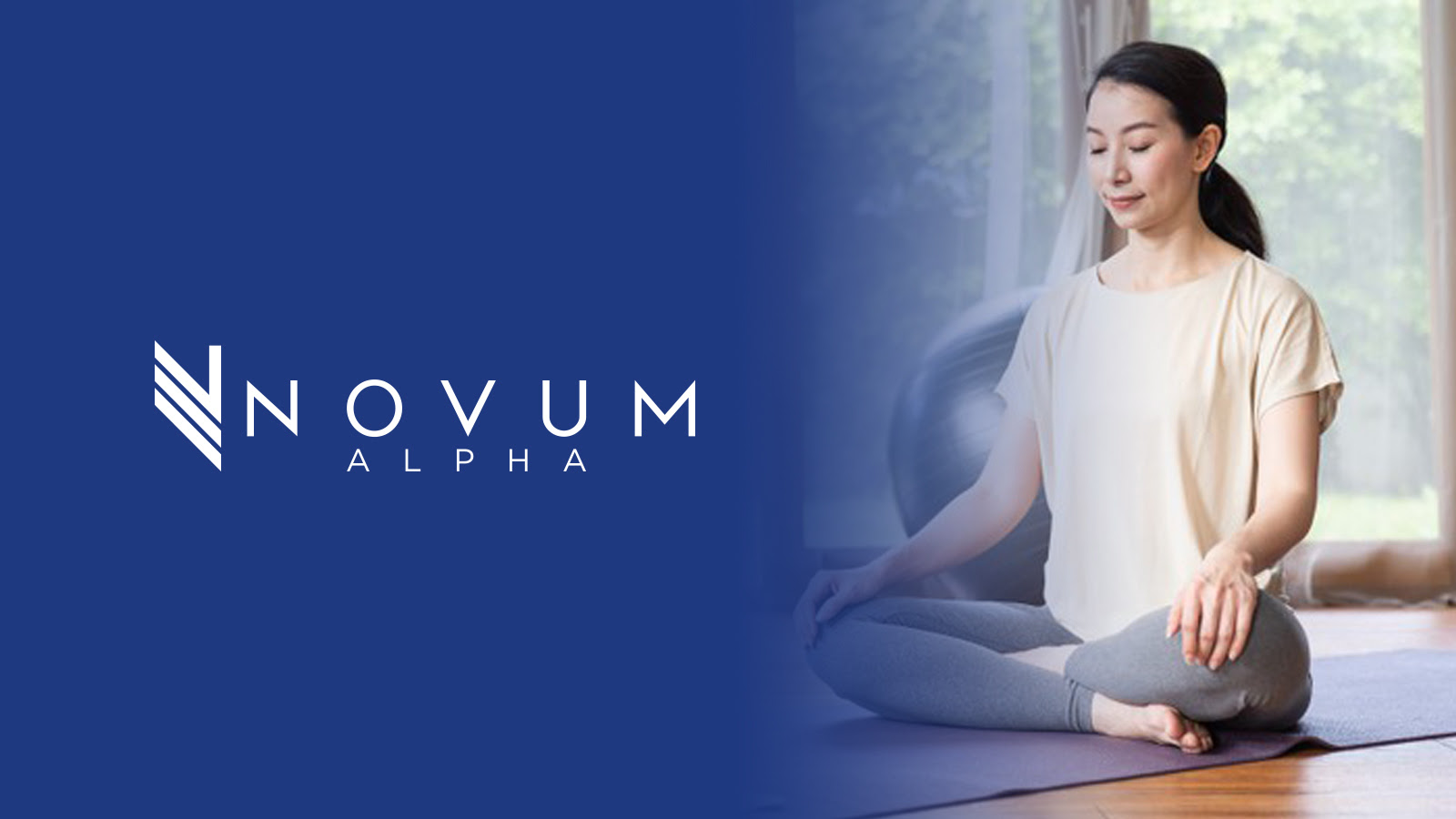 Novum Alpha - Daily Analysis 7 October 2020 (10-Minute Read)
With more plot twists than an episode of Days of Our Lives, here are your markets today
U.S. stocks plunged on Tuesday as an apparently healthy U.S. President Donald Trump was discharged from hospital with the S&P 500 (-1.40%), tech-heavy Nasdaq Composite (-1.57%) and blue-chip Dow Jones Industrial Average (-1.34%), all marking losses.
Asian markets were down in the morning trading session as the Trump administration killed off any prospect of an immediate round of stimulus out of Congress.
U.S. 10-year Treasuries settled at 0.741% compared with 0.760% as investor expectation of a further round of stimulus from Congress dimmed.
The dollar extended gains as investors bet on there being no new stimulus packages for the rest of the yea.
Oil slid, with November contracts for WTI Crude Oil (Nymex) (-2.14%) at US$39.80 from US$40.67 on tepid economic data out of the U.S. with signs of a slowing recovery.
Gold slipped for December contracts with Gold (Comex) (-1.36%) at US$1,882.90 from US$1,908.80 in the previous session, on the back of a rising dollar.
Bitcoin (-1.61%) pulled back to trade at US$10,582 (GMT 0200) as exchange outflows led inflows and as the dollar rose (outflows suggest that traders are taking Bitcoin off the blocks in anticipation that price will rise).
In today's issue...
Is there any Hedge Against U.S. Election Instability?
Fed Warns That the U.S. Economy Needs More Help, Good Luck Finding It
Brits Can't Bet on Cryptocurrency Derivatives Any More, Not At Home at Least
Market Overview
U.S. President Donald Trump must be feeling healthy again despite having contracted the coronavirus, because in a torrent of tweets, the leader of the free world also unwound any progress that House Democrats had made with the Trump administration on a further round of stimulus.
God only knows how much the U.S. economy needs another round of stimulus but an obstinate Trump has noted that the U.S. economy is well on the road to recovery even without it.
But then that's the observation you would expect someone who doesn't look at hard numbers and facts to make.
However someone with actual access to data and the willingness to analyze it has observed that things are not well at all with the U.S. economy.
A usually restrained U.S. Federal Reserve Chairman Jerome Powell, has now come forth with greater urgency to plead with politicians to do more for the American economy as the earlier round of stimulus loses steam.
Stocks in Asia were mostly down feeding off the negative energy from Wall Street with Tokyo's Nikkei 225 (-0.48%) and Seoul's KOSPI (-0.01%) in the red, while Sydney's ASX 200 (+0.59%), and Hong Kong's Hang Seng Index (+0.90%) were up on Chinese demand and positive economic data out of the Middle Kingdom.
Investors should brace themselves for even more volatility in the coming period, because Trump has returned to the White House.
1. Is there any Hedge Against U.S. Election Instability?
Risk of stock market selloff in the aftermath of November's U.S. presidential election has investors trying to find hedges or risk management tools to protect their portfolios

Options on stocks are increasingly more expensive and investors are considering alternative tools such as emerging market debt and even Chinese bonds

There is no equivalent for U.S. Treasuries, especially given their immensely liquid market and ease of conversion
The ongoing political theater in Washington no doubt continues to keep investors on their toes and wondering if there are indeed any safe harbors at all for their monies.
One of the biggest fears? A stock market sell-off in the aftermath of the election, and with good reason.
The past year has demonstrated how traditional safe assets have served investors poorly as an equity hedge – government bonds barely moved despite almost rock bottom yields, and gold prices have steadily declined since they first started showing weakness in September.
Even Bitcoin, has come off US$12,000 and is lower on muted volumes.
Ahead of a potentially disputed U.S. presidential election result after November, if we even get a result by the end of the year considering the number of mail-in ballots because of the pandemic, investors are understandably looking around to see if there aren't any other alternative safe havens.
In the past, government bonds were relied upon to provide the sort of cushion for when stocks declined, minimizing overall portfolio losses – but unprecedented intervention from central banks since the outbreak of the coronavirus has dampened their efficacy.
One strategy has been to just take out insurance on volatility itself – investors have been pouring into futures contracts for the Vix volatility index – but their rising cost has forced many to actively search alternatives.
Other strategies include short-selling currencies that mirror stock movements (such as the Australian dollar versus the Japanese yen), buying derivatives that provide insurance against falls (e.g. put options) and taking up emerging market bonds that offer higher yields, but at elevated levels of risk – all to hedge against a potential stock market rout.
And while alternatives such as Chinese bonds, which are now the world's second largest bond market, are still at attractive prices, they're not completely devoid of risk.
Ultimately, seasoned investors will know that buying the asset is easy, but how do you get rid of it when you need to?
To that end, there is still no equivalent to U.S. Treasuries, where a US$20 trillion Treasury market offers unparalleled liquidity, making it easier to both exit and enter trades.
While there may be cheaper alternatives to Treasuries, they're cheaper for a reason.
2. Fed Warns That the U.S. Economy Needs More Help, Good Luck Finding It
U.S. Federal Reserve Chairman Jerome Powell makes urgent plea to politicians to intervene in the economy by way of a stimulus package as economic data from the U.S. suggests a plateauing of recovery

U.S. President Donald Trump remains obstinate and has cancelled negotiations with House Democrats on a pared down US$2.2 trillion package which sent stocks plunging

Possibility of an economic decline may be catalyst to prompt politicians to do more to intervene and intermediate term market rout may provide some buying opportunities
As a newly invigorated U.S. President Donald Trump struts his stuff on the terraces of the White House, demonstrating to supporters and critics alike that the coronavirus couldn't cull him, one of his first moves after being discharged from hospital was to abruptly end negotiations with House Democrats on a proposed US$2.2 trillion stimulus package for the American people.
After weeks of negotiations between top House Democrats and the Trump administration, Trump said he was suspending negotiations because the U.S. economy was doing well without any additional spending – any talks would be revisited next month.
The move sent stocks plunging almost immediately.
U.S. Federal Reserve Chairman Jerome Powell has warned that the U.S. needs government spending and this time his calls have taken on an urgency that had been previously absent, following signs that the U.S. economic recovery has lost steam in recent weeks.
Monthly job gains have flattened and job vacancies have cooled at a time when household incomes have fallen, while consumer spending has eased.
And despite a rebound in global trade, the U.S. has been very much left out of the party, with its largest monthly trade deficit in over a decade, as imports rose far quicker than exports, according to the U.S. Commerce Department.
Although Powell applauded the initial government pandemic response, which saw Congress approving US$3 trillion in spending, in record time, the good work from that stimulus is at risk of coming unwound as a follow-through has been found wanting.
Powell has highlighted two key risks – that rapid initial gains from reopening the U.S. economy could plateau and that a prolonged slowdown could trigger "typical recessionary dynamics, as weakness feeds on weakness."
And it's the latter scenario that investors should most worry about.
For now, the Fed's consistent policy – keeping benchmark rates near zero and purchasing unprecedented amounts of government securities, while offering to lend directly to businesses, cities and states – have helped to stave off a total market collapse.
But as Powell rightly points out, more needs to be done.
Stocks are already starting to look shaky and as more dire economic data starts to come out of the fourth quarter, a typically slower period, investors betting on stocks, against a backdrop of political uncertainty, may be in for a rude shock.
3. Brits Can't Bet on Cryptocurrency Derivatives Any More, Not At Home at Least
United Kingdom financial watchdog bans cryptocurrency derivative trading in retail investors
Move likely to affect only regulated brokerages and push more U.K. crypto derivative trading activity to offshore venues such as Binance and BitMEX
Sorry lads, the casino's closed.
The United Kingdom's financial watchdog, the Financial Conduct Authority (FCA) has banned the sale of cryptocurrency derivatives for retail investors.
First proposed over a year ago, the FCA claims that the ban would prevent some US$69 million in losses a year for retail investors when it comes into force in 2021.
Retail customers with existing cryptocurrency derivative holdings will be allowed to remain invested for as long as they wish.
Cryptocurrency derivatives are offered by a range of onshore and offshore firms in the United Kingdom, including CMC Markets and IG Group, but the vast majority are still offered beyond the reach of the FCA on exchanges such as Binance and BitMEX.
And the recent rise of decentralized exchanges after this summer's boom in decentralized finance means that the FCA ban is likely to have limited genuine effect on the trade.
Unlike regulated entities like CMC Markets and IG Group, the vast majority of cryptocurrency derivatives trading occurs on offshore cryptocurrency exchanges like Binance, which is domiciled in Malta, and BitMEX which is housed in the Seychelles.
Which is why it's unclear how much the FCA ban will ultimately achieve.
In 2018, the FCA introduced leverage limits for cryptocurrency contracts for difference, but these instruments tend to be traded with regulated brokers and are hardly the most popular with traders.
Meanwhile on cryptocurrency derivative exchanges like BitMEX, traders can get up to 100 times leverage with almost no restriction on who can avail themselves of those levels of leverage.
In a statement referring to the 2018 leverage limit and its inadequacy, the FCA said that existing regulations,
"Do not address the concerns we have with the underlying cryptoassets and retail consumers' inability to value these derivatives reliably."
which prompted the recent complete and total ban on retail investors availing themselves of cryptocurrency derivatives.
Speaking with Bloomberg, FCA interim executive director of strategy and competition, Sheldon Mills said,
"Significant price volatility, combined with the inherent difficulties of valuing cryptoassets reliably, places retail consumers at a high risk of suffering losses from trading crypto-derivatives."
"We have evidence of this happening on a significant scale. The ban provides an appropriate level of protection."
Hardly.
For degenerate gamblers, the leveraged exchanges of the cryptocurrency wilderness beckon and there is little the FCA can do to stop it.
If nothing else, the most recent FCA ban will just push more cryptocurrency trading activity from regulated exchanges to offshore ones.
Binance and BitMEX could not be more pleased.
What can Digital Assets do for you?
While markets are expected to continue to be volatile, Novum Digital Asset Alpha's quantitative digital asset trading strategy has done consistently well and proved resilient.
Using our proprietary deep learning tools that actively filter out signal noise, our market agnostic approach provides one of the most sensible ways to participate in the nascent digital asset sector.
Oct 07, 2020