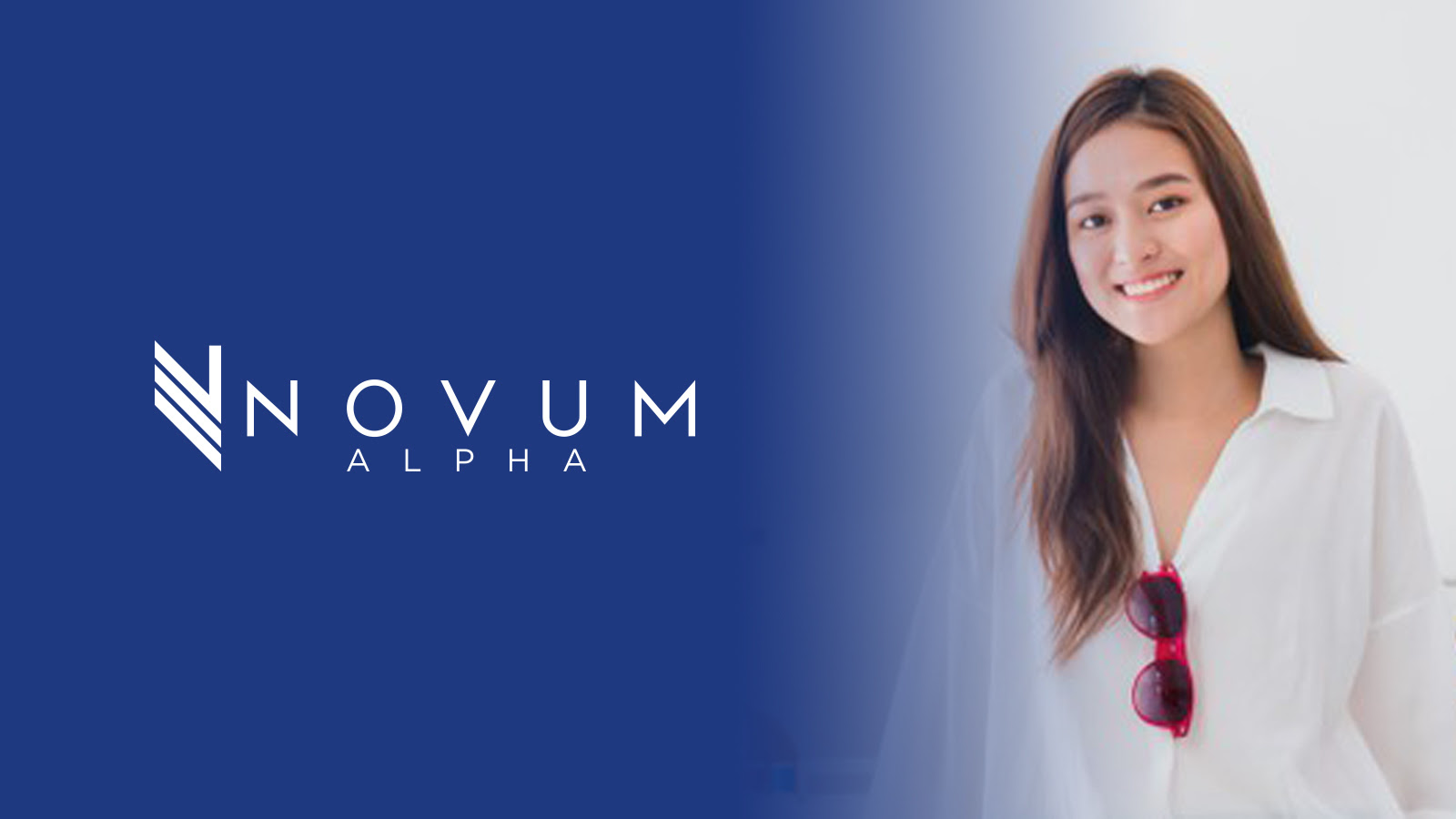 Novum Alpha - Daily Analysis 6 October 2020 (10-Minute Read)
I hope your Tuesday is turning out to be a great one, because for U.S. President Donald Trump, his health is fueling the health of markets.
U.S. stocks opened sharply higher on Monday as U.S. President Donald Trump was discharged from hospital with the S&P 500 (+1.80%) , tech-heavy Nasdaq Composite (+2.32%) and blue-chip Dow Jones Industrial Average (+1.68%), all up.
Asian markets were up in them morning session on the back of positive sentiment from Wall Street.
U.S. 10-year Treasuries slid as yields ticked higher to 0.760%, from 0.694% last Friday and look set to continue declining as investors have returned to a "risk-on" view.
The dollar slipped as investors rotated into other assets and on the prospect of a stimulus just before elections.
Oil rose marginally on optimism of shift in focus from politics to economics, with November contracts for WTI Crude Oil (Nymex) (+0.28%) at US$39.33 from US$39.22.
Gold traded flat for December contracts with Gold (Comex) (-0.07%) at US$1,918.80 from US$1,920.10 in the previous session, with inflation fears ebbing.
Bitcoin (+0.42%) started the week up at US$10,755, on improving risk appetite as exchange outflows led inflows (outflows suggest that traders are taking Bitcoin off the blocks in anticipation that price will rise).
In today's issue...
Trump's On Steroids and What That Says About His Coronavirus Condition
How can chaos in the U.S. strengthen the dollar?
Europe Inches Closer to Minting Its Own Digital Currency
Market Overview
U.S. President Donald Trump may be out of the hospital, but he's not out of the woods just yet as any medical professional with experience in the coronavirus will attest to.
Because the coronavirus typically takes two weeks and not days to run its course, Trump's discharge to the White House, where no information has been provided regarding his care there, says very little about his actual health.
While other world leaders who have contracted the coronavirus have lived to tell the tale, in some cases, such as the United Kingdom's Boris Johnson, their experience with mortality was touch-and-go at some stages.
And even with the coronavirus, there are different levels of severity and slight variation in strains depending on geographical location of infection.
Nonetheless markets rallied on Monday as for now at least, the U.S. President appears to be on the road to recovery.
Stocks in Asia were all up with Tokyo's Nikkei 225 (+0.33%), Sydney's ASX 200 (+0.17%), Seoul's KOSPI (+0.51%) and Hong Kong's Hang Seng Index (+1.32%) all up strongly on Trump's improving condition.
Investors should still remain cautious because just as Trump's temperament, the coronavirus can change course on a dime.
1. Trump's Discharge is Buoying Markets - Should We Be Worried?
U.S. President Donald Trump is discharged from Walter Reed Medical Center and in a show of strength took off his mask to supporters for a photo opportunity

Pre-existing political risks have not dissipated, investors may be pricing into markets a "less bad" situation rather than any optimism over the coming period

Expect markets to remain volatile even after more information on Trump's physical condition is revealed - the coronavirus is a long drawn-out disease and a patient's condition can turn very rapidly and unexpectedly
U.S. President Donald Trump has been discharged from Walter Reed Medical Center and presumably, his condition after being infected with the coronavirus, has improved sufficiently for him to return to the White House.
Stocks have rallied upon news of his discharge, yet the political concerns that were present before he had been infected with the coronavirus are still as prevalent as ever.
We've simply moved from complete and total chaos to the regular levels of potential chaos.
Let's not forget, Trump hasn't committed to a peaceful transition of power should he lose November's election.
Three days do not a recovery make from the coronavirus – complications can continue to exist for the U.S. President and he's far from out of the woods.
We don't know if the White House has been converted into a coronavirus care ward, to shore up the appearance of strength for the embattled Trump, who saw his poll numbers plummet after a dismal showing at a recent debate with Democratic presidential candidate Joe Biden.
There are simply too many unknown unknowns for markets to be of good cheer this early.
Yet that hasn't stopped stocks from stomping ahead on Monday.
But investors should still hedge actively, because several days of contradictory information from White House doctors and advisers mean that the true portrait of Trump's health, as with so many things surrounding this American president, are far from certain.
2. A Tech Battle Heads to the U.S. Supreme Court - Tech Could Change Forever
Oracle (+1.24%) and Google (+1.87%) head to the U.S. Supreme Court to duke it out on whether APIs, an integral tool to make software interoperable (talk to each other) can be considered proprietary

A loss for Google would stifle competition, disruptive new innovation and continue to shroud what constitutes "fair use" when it comes to software

A win for Oracle would cement legacy software companies' dominance and entrench their market position further
We all love a David and Goliath story, but what about a Goliath and Goliath battle?
A decade-long legal tussle between Google and Oracle will finally come to a head before the U.S. Supreme Court this week with many in the tech industry watching closely, but investors should pay attention as well.
At stake is Oracle's claim for US$9 billion worth of damages over Google's alleged illegal use of its software, but not just any software, at hand is the future of Application Programming Interfaces or APIs, which allow software interoperability and which companies, including Novum Alpha regularly make use of.
If Google loses the battle before the Supreme Court, it would greatly increase the power of companies that leverage the most widely used technologies, undermining competition and essentially destroying the open source ethos that the early days of Silicon Valley was built upon.
In a nutshell, APIs are the interfaces that grant access to particular functions in another program – if a new piece of code uses the same APIs as an existing, widely used piece of software, then it is much easier for developers to repurpose code that they have already written, to run on the new platform.
The Oracle-Google cases hinges on whether developers need permission to copy the APIs used in other programs.
Reusing APIs is a common way for tech companies to make products interoperate with the most widely used tech platforms and saves a lot of work and cost for companies.
But if tech companies can restrict how others use their APIs, it could allow them to block disruptive new competitors and stifle innovation, which would be a boon to legacy software companies like Microsoft (+2.03%) , Oracle, Cisco Systems (+0.78%) as well as Dell Technologies (+1.56%) .
Google will have an uphill battle – it'll need to convince 5 out of 3 Supreme Court Justices to overturn earlier rulings against it on this matter, and the untimely passing of Supreme Court Justice Ruth Bader Ginsburg could not have come at a worse time for the company.
Oracle would only need a 4-4 tie to win, leaving the rest of the tech industry facing uncertainty over the legal status of APIs and copying of the same.
A likely Oracle win could see a bump in the stocks of other software giants.
3. BitMEX Founders May Face Prison Sentences - What does this mean for DeFi?
BitMEX founders have been indicted by U.S. authorities for failing to prevent money laundering on their platform as well as not registering their activities with the Commodities and Futures Trading Commission

Successful case against BitMEX founders could spell trouble for decentralized exchange founders, whose platforms require no identification to borrow money, make loans or trade in a variety of digital assets
Earlier this month, the young founders of cryptocurrency derivatives pioneer BitMEX were indicted in New York by federal prosecutors claiming that they had served American customers while flouting U.S. banking laws.
Having invented perpetual Bitcoin futures that were easy for retail investors to understand and access, BitMEX also allowed leveraged bets by a factor of as much as 100.
Founded in 2014, BitMEX quickly established itself as a top cryptocurrency derivatives exchange because of its super fast execution speed, making money by matching buyers and sellers regardless of market direction.
But the founders of BitMEX now face prison sentences if found guilty of violating the Bank Secrecy Act and other U.S. laws on money laundering.
So far only one arrest has been made while the other founders remain at large.
Concurrently, the U.S. Commodities and Futures Trading Commission (CFTC) has started a civil suit against BitMEX alleging that in order to serve U.S. customers, BitMEX was required to register with the CFTC and establish adequate programs to ensure that its platform wasn't used for illegal purposes such as money laundering.
Federal prosecutors are alleging that executives at BitMEX chose to ignore these requirements, despite knowing that U.S. residents were still using the exchange and that the controls that they had in place were ineffective.
If BitMEX's founders are found guilty, it could have wider implications for the cryptocurrency industry in general.
Until recently, many centralized cryptocurrency exchanges have registered their legal entities in hospitable offshore locations, BitMEX for instance is domiciled in Seychelles, while Binance, the world's top cryptocurrency derivatives exchange is registered in Malta.
But a successful federal case against BitMEX's founders in the New York courts would mean that as long as Americans are found on an exchange, the U.S. might claim jurisdiction over its founders, or executives, regardless of where they may be.
And that may have implications for the founders of decentralized exchanges which have become all the rage this past summer.
Decentralized exchanges work by creating a platform for anonymous users to swap virtually any digital asset with each other, without the usual know-your-customer and anti-money laundering requirements.
Users can borrow digital assets, even dollar-based and regulated stablecoins, make loans, trade digital assets or derivatives, all without producing a single piece of identification or proving the source of funds.
And while the recent rise of decentralized finance or DeFi has created opportunities in the cryptocurrency industry, with about US$12 billion in assets involved in the ecosystem, it's also managed to escape the scrutiny of regulators, for now at least.
Because most DeFi exchanges have highly visible founders, many of whom are American citizens or U.S. residents – the outcome of the BitMEX trial could have grave implications on their business models, as well as their own personal liberty.
Oct 06, 2020