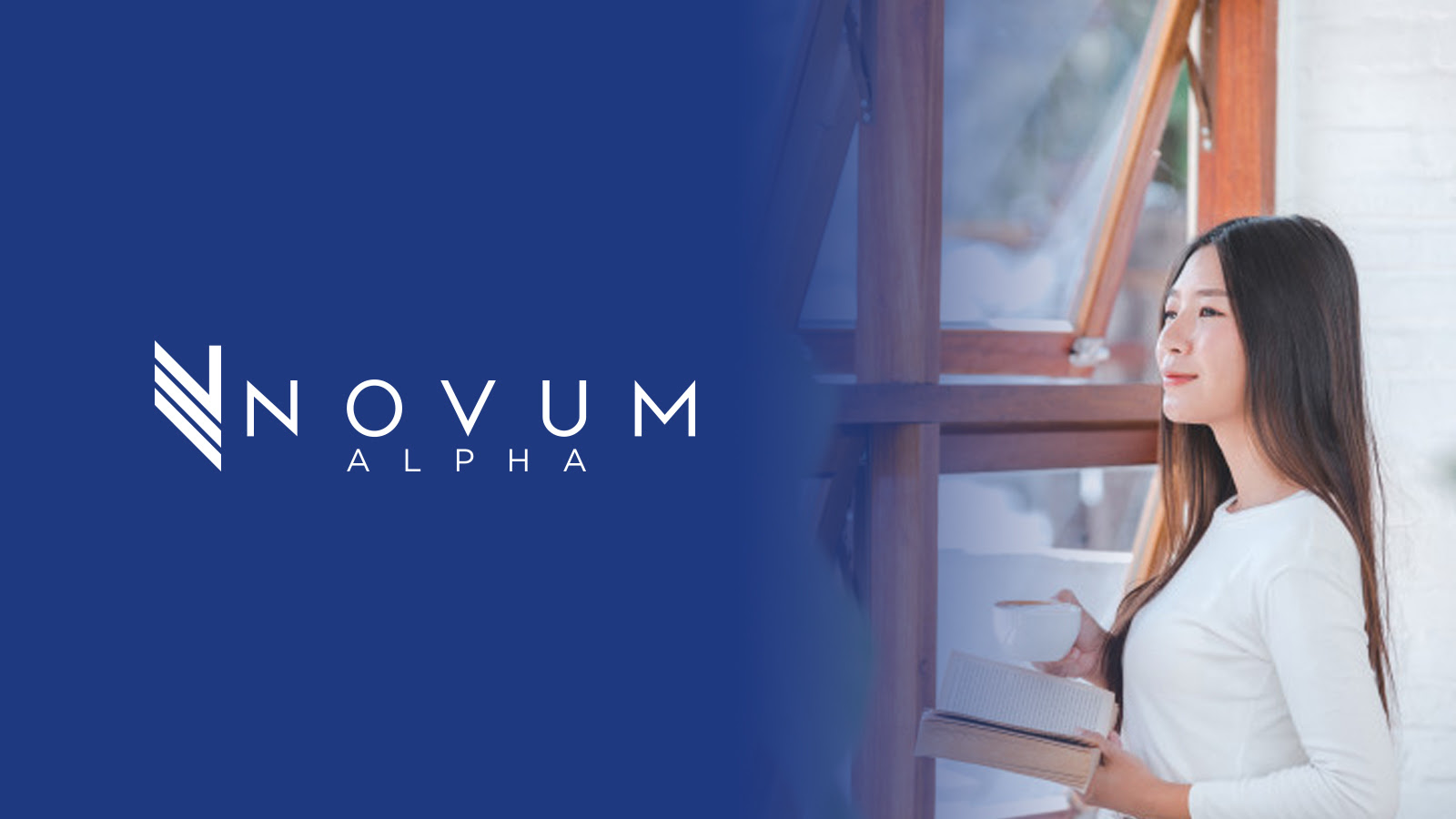 Novum Alpha - Daily Analysis 5 October 2020 (10-Minute Read)
Welcome to the start of a brand new week and it looks like Trump may be feeling a little bit better. Political theater or pandemic politics? You decide.
U.S. stocks were down on Friday as U.S. President Donald Trump was diagnosed with the coronavirus and the S&P 500 (-0.96%) , tech-heavy Nasdaq Composite (-2.22%) and blue-chip Dow Jones Industrial Average (-0.48%), all reversed gains for the week.
U.S. futures activity points to markets opening up this week as Trump's improving condition is buoying sentiment.
Asian markets were up this morning as investors grew optimistic over Trump's improving health.
U.S. 10-year Treasuries sank as yields rose to 0.698% from 0.677%, last Friday and look set to continue declining as investors are likely to pour into stocks today on increased risk appetite.
The dollar looks set to ease today as investors peek their heads out and start nibbling at other assets.
Oil plunged last week with November contracts for WTI Crude Oil (Nymex) (+1.62%) at US$37.65 from US$37.05, but may seem some slight gains today as sentiment overall improves.
Gold traded flat for December contracts with Gold (Comex) (-0.19%) at US$1,904.00 from US$1,907.60 in the previous session, but investors can expect some pickup today as all assets outside the dollar inch upwards.
Bitcoin (+1.49%) started the week up at US$10,700, on improving risk appetite as exchange outflows led inflows (outflows suggest that traders are taking Bitcoin off the blocks in anticipation that price will rise).
In today's issue...
Trump's On Steroids and What That Says About His Coronavirus Condition
How can chaos in the U.S. strengthen the dollar?
Europe Inches Closer to Minting Its Own Digital Currency
Market Overview
Never has so much market action hinged on the health of one man.
A 24-hour news cycle and social media have meant that U.S. President Donald Trump's coronavirus condition could impact trillions of dollars of market value.
On Sunday, Trump took a short drive outside the Walter Reed Medical Center where is being hospitalized, to wave at supporters and in what was obviously intended as a show of strength in the ongoing theater that is American politics.
But the coronavirus is a tricky beast and while Trump may be well now, as markets have certainly priced in, there is no guarantee about his condition as an infection typically takes at least two weeks to run its course.
Regardless stocks in Asia were all up with Tokyo's Nikkei 225 (+1.40%), Sydney's ASX 200 (+2.23%), Seoul's KOSPI (+1.10%) and Hong Kong's Hang Seng Index (+1.60%) all up strongly on Trump's improving condition and positive U.S. stock futures activity.
Whatever your personal opinions of the U.S. President may be, for now at least, his health is crucial to the health of markets.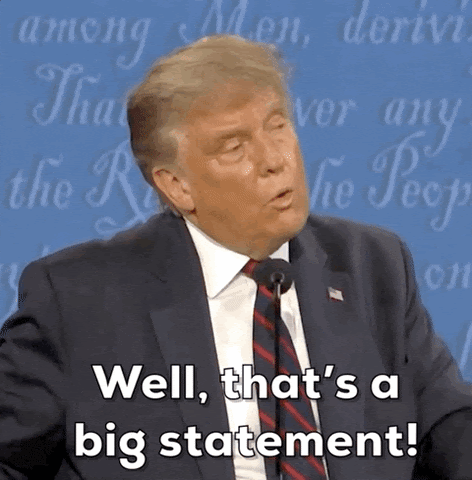 1. Trump's On Steroids and What That Says About His Coronavirus Condition
Trump's impending discharge from Walter Reed Medical Center may be more a function of politics than a diagnosis of his health

Pandemic may be playing second fiddle to politics as the President aims to demonstrate strength ahead of elections, regardless of the severity of his coronavirus condition
Investors outside of the U.S. who are scratching their heads wondering how U.S. President Donald Trump's coronavirus infection affects markets need only refer to how his tweets can wipe off billions of dollars' worth of market capitalization to make sense of the madness.
To be sure, Trump is neither the first nor likely to be the last president to suffer from health issues – Kennedy suffered from chronic poor health privately and the severity of Roosevelt's polio was deliberately kept from the public eye.
The difference of course is that these days, hardly anything can be obscured, except perhaps for Trump's tax returns, but even that has surfaced of late.
Which is why White House medical staff suggesting that Trump could be discharged as early as today may not be immediate cause for investors to celebrate.
According to the White House medical team, dexamethasone, a powerful steroid typically used on severe coronavirus patients, was recently administered to Trump.
Considered a potential breakthrough therapy in severe coronavirus cases, the drug is meant to reduce the likelihood of death in those who need oxygen support or are on a ventilator.
But Trump's medical team have been coy over whether or not the President is receiving oxygen now, or has at any time in the past.
Because the coronavirus is a two-stage infection – it's impossible to breathe easy (pardon the pun) about the President's condition, for now at least.
And often the most life-threatening symptoms come not from the coronavirus itself, but when the immune system spirals out of control – otherwise known as a cytokine storm where the body overproduces immune cells and essentially kills itself.
But the President's impending discharge from hospital today may be more a function of politics than pandemic.
The White House has long had its own medical facilities, in the event that any Commander-In-Chief should require immediate medical attention, with both emergency medical and trauma capability.
And it's been speculated that in the early days of the pandemic, the White House was also fitted out with the equipment needed to care for the President should he ever contract the coronavirus.
Which means that the President's discharge from Walter Reed may simply be him taking his coronavirus treatment back to the White House and which doesn't speak to his condition in any meaningful way.
On Sunday, the President took a ride in an armored SUV to surprise his supporters and in a show of strength before returning back to the Walter Reed medical center, and this suggests that news about his discharge today may be in line with that performance.
By way of comparison, when the United Kingdom's Prime Minister Boris Johnson contracted the coronavirus, his condition was stable in the initial stages before deteriorating rapidly, where he was close to death before he was able to recover.
U.S. futures activity is suggesting that investors are pricing in a speedy and certain recovery for Trump, but if the coronavirus has taught us anything, there's no such thing as certainty when it comes to this pandemic.
2. How can chaos in the U.S. strengthen the dollar?
Dollar is unlike any other national currency in that any crisis, even of America's own creation, would see a flight to safety in the greenback

Biggest drag on dollar value would be increased fiscal or monetary stimulus - uncertainty actually favors dollar bulls
If a currency's value is supposed to represent investors' confidence in a country, how can chaos in that very country cause its currency to rise?
In any other part of the world, political turmoil would typically see a run on the national currency, but the U.S. is not simply another part of the world that can be ignored and confined to the dust heap of history.
With the world's largest economy and most powerful military, the dollar is a global reserve currency and used to denominate everything from bullion to Bitcoin in terms of measuring value.
Which is why last Friday, as stocks slid, the dollar rose on news that U.S. President Donald Trump and the First Lady were diagnosed with the coronavirus.
Expectations for increased volatility approaching U.S. elections had already seen the dollar rise since the start of September and rising coronavirus infections as well as a possible second wave in Europe have also seen investors favor the greenback against the euro.
But there is one thing that could see the dollar decline in favor of stocks and other assets – where the U.S. Federal Reserve is headed.
Although the last Fed meeting before elections was last month, the minutes of that meeting have yet to be released and investors will be pouring over the wording of the minutes as they are released on Wednesday.
The Fed's meeting minutes will provide greater insight on U.S. monetary policy and the central bank's latest approach to setting interest rates (what are the conditions under which an interest rate hike would be considered) as well as measures to support the U.S. economy.
Although U.S. Federal Reserve Chairman Jerome Powell has already made clear last month that the Fed would tolerate higher rates of inflation to balance out prolonged periods of undershooting the 2% target, he was not specific on the measures to be taken to stoke inflation.
Speaking in vague terms, Powell said that rates would be held low until the U.S. achieves "full employment" and inflation remains on track to "moderately exceed" its target for "some time."
Investors who had expected greater details from the Federal Open Market Committee meeting last month were understandably disappointed with the lack of details and markets immediately pulled back on the lack of clarity regarding bond-buying or other measures.
Without more specifics, investors were quick to dismiss the platitudes, and a failure by the meeting minutes to provide greater clarity could undermine the Fed's credibility.
Much hinges on the Fed's bond-buying program which absorbs a combined US$120 billion worth of Treasuries and mortgage-backed securities every month.
And the Fed may not be able to stoke inflation as much as it would like to think – examination of the minutes on Wednesday may provide some clues as to what the Fed's likely to do next.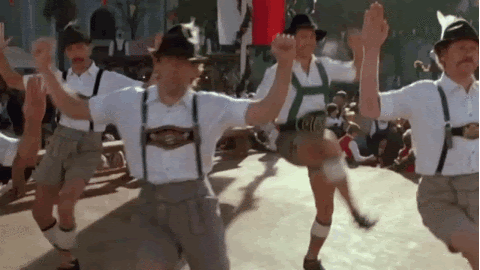 3.
Europe Inches Closer to Minting Its Own Digital Currency
European Central Bank to issue experimental digital euro in consultation with the public
Goal of digital euro is not to supplant physical currency but to supplement it and to create redundancies in Europe's payment systems
If you can't beat them, join them.
Home to one of the world's most vibrant cryptocurrency communities, Europe is now inching ever closer towards issuing its very own digital currency, similar to China's digital yuan.
The European Central Bank (ECB) has announced that it will begin experiments with its own version of the digital euro, and receive public consultation regarding the move.
Last Friday, ECB President Christine Lagarde, who has long been open to cryptocurrencies, said,
"Our role is to secure trust in money. This means making sure the euro is fit for the digital age. We should be prepared to issue a digital euro, should the need arise."
And while cryptocurrencies were long criticized by central bankers as being nothing more than tools of speculation, they have forced central banks everywhere to reexamine their approach to payment technologies.
But a central bank digital currency would change the relationship that the ECB has with depositors, as digital euro holders would now have a direct deposit with the ECB, something that has typically been only an option for commercial lenders, governments and other central banks.
Because direct ECB deposits would have implications on financial stability, the ECB's report considers,
"Whether a digital euro should be accessible by households and firms directly or indirectly through intermediaries, whether it would be remunerated, and whether digital euro holdings of individual users should be limited."
While the Bitcoin whitepaper has been around for over a decade now, it was Facebook's (-2.51%) push to launch its own cryptocurrency, Libra, that spurred a closer examination of the need for central banks to issue their own digital currencies.
The ECB report highlighted how cyber incidents, natural disasters and pandemics have all increased the need to improve resilience of payment systems, noting that in a pandemic,
"...social distancing might modify consumers' payment habits. Consumers may even perceive cash to be a vector of infection."
And global protectionism, as Lagarde noted in a recent speech, could freeze payment flows, especially since most payment service providers in Europe are of foreign origin.
But the goal of a digital euro wouldn't be to eradicate cash and coins at all, but to complement them.
And because many in Europe still appreciate the durability and privacy of cash, a digital euro may see takeup of other cryptocurrencies such as Bitcoin, which embody those values more deeply than a digital euro ever could.
What can Digital Assets do for you?
While markets are expected to continue to be volatile, Novum Digital Asset Alpha's quantitative digital asset trading strategy has done consistently well and proved resilient.
Using our proprietary deep learning tools that actively filter out signal noise, our market agnostic approach provides one of the most sensible ways to participate in the nascent digital asset sector.
Oct 05, 2020