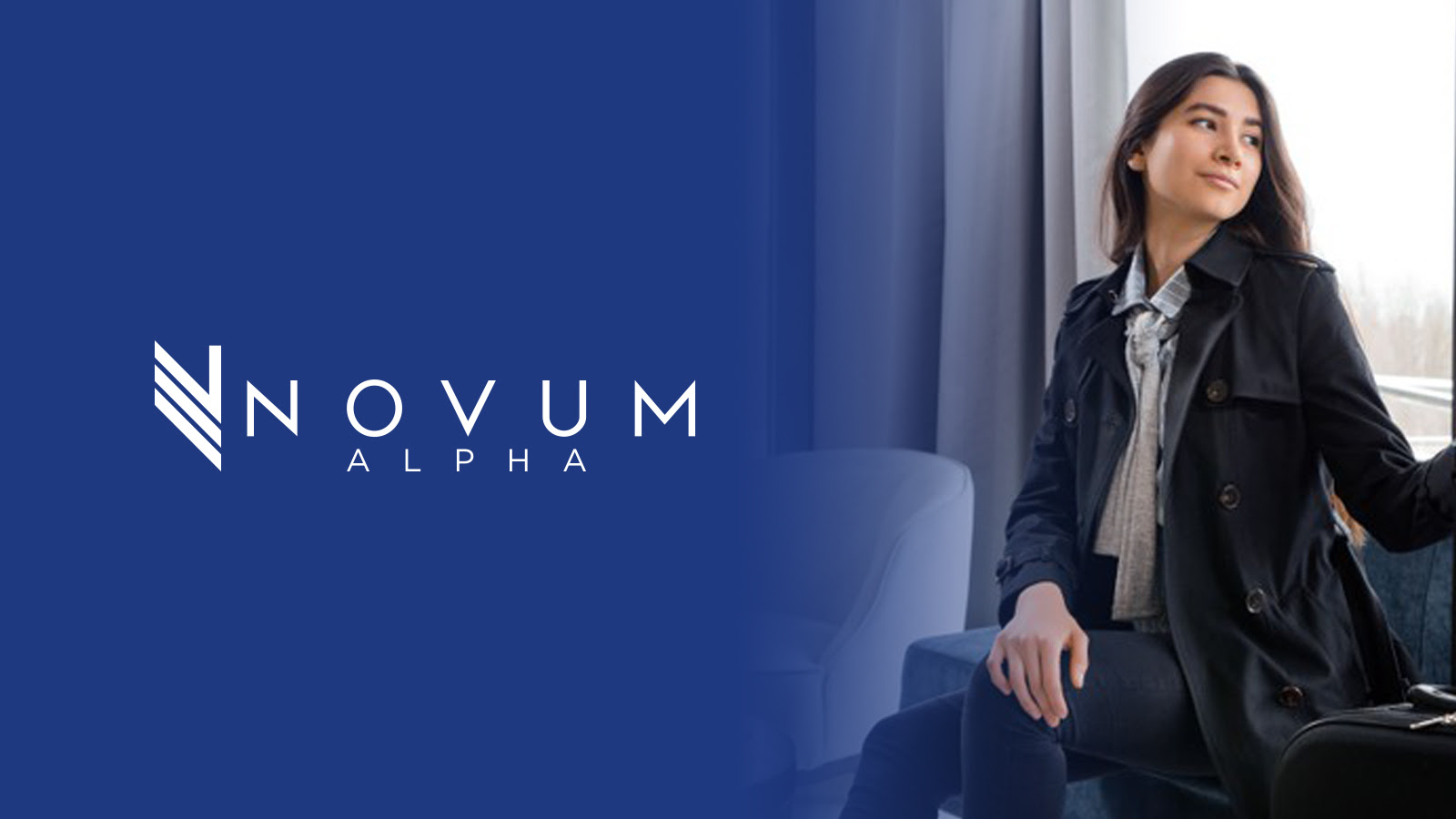 Novum Alpha - Daily Analysis 2 October 2020 (10-Minute Read)
Happy Friday! And I hope you're having a good one as politicians in Washington may just come in to help buoy markets!
U.S. stocks continued to rise on the prospect of a Democrat-supported stimulus out of Congress with the S&P 500 (+0.53%), tech-heavy Nasdaq Composite (+1.42%) and blue-chip Dow Jones Industrial Average (+0.13%), all up as Congress takes its bill to the White House.
Asian markets were a mixed bag, with South Korean and Chinese markets closed for long holidays and on muted trading volumes.
U.S. 10-year Treasury yields settled at 0.677%, unchanged from the day before as House Democrats marched towards the White House with a US$2.2 trillion stimulus package that saw no Republican support.
The dollar ticked up ahead of the monthly U.S. payrolls data, on expectations of more positive news.
Oil continued to slide with November contracts for WTI Crude Oil (Nymex) (-0.93%) at US$38.36 from US$38.72, as doubts over renewed consumption weighed on trader sentiment.
Gold maintained above US$1,900 for December contracts for Gold (Comex) (-0.57%) at US$1,905.40 from US$1,916.30 in the previous session, with the prospect of further U.S. stimulus being watched closely.
Bitcoin (-1.79%) fell to US$10,614 (GMT 0200) as inflows led outflows and on mostly flat volumes (inflows suggest that traders are preparing to sell Bitcoin on exchanges).
In today's issue...
An Unlikely Time for a Housing Bubble, Yet Here We Are
Stock Markets and The Wisdom of Crowds
Could Blockchain Beat the Coronavirus in Bringing Back Travel?
Market Overview
Facing the prospect of a likely defeat in the 1948 U.S. Presidential Elections, then U.S. President Harry Truman used the opportunity to point out how a Republican-controlled Congress was preventing him from doing his job, to cut costs and to help the American people.
Truman won by a landslide, despite every pollster predicting his loss to Republican challenger Thomas Dewey (and the only reason that name is forgotten today is because Truman won).
With just over four weeks before the 2020 U.S. Presidential Elections, the Democrat-controlled House of Representatives could not have picked a better time to lay a US$2.2 trillion stimulus package at the doors of the White House that U.S. President Donald Trump could sign into law.
With zero support from House Republicans, Trump is in a unique situation - not sign the stimulus bill and be lumped together with the "do-nothing" Republicans as fiddling while America burns, or ride on the coattails of the Democrat bill and rebrand himself as the hero of America with just days to election.
A smart play by the Democrats has left Trump with two politically unenviable choices, but the odds are he might just do a deal with the Dems.
And that's because Trump is a Republican of convenience, not ideologically.
Stopping at nothing to win re-election, lagging nationally in the polls, and with a abysmal performance at the recent presidential debates, Trump will be fixing for something to turn his fortunes around and you can bet that Democrats have wagered he will do just that.
U.S. futures activity seems to suggest that investors don't expect a sitting Republican president to sign a bill that only has Democrat support, but such investors don't realize that Trump is a Republican in name only.
From Trump's perspective, if he loses re-election, it won't matter anyway, if he wins, he can always swing around for the Republicans later.
Which is why the move by the Democrats is a political masterclass.
Stocks in Asia suggested a stimulus package was more likely rather than less from Washington with Tokyo's Nikkei 225 (+0.30) and Hong Kong's Hang Seng Index (+0.79) up, while Sydney's ASX 200 (-0.98%) was down and South Korea remains closed for a long holiday.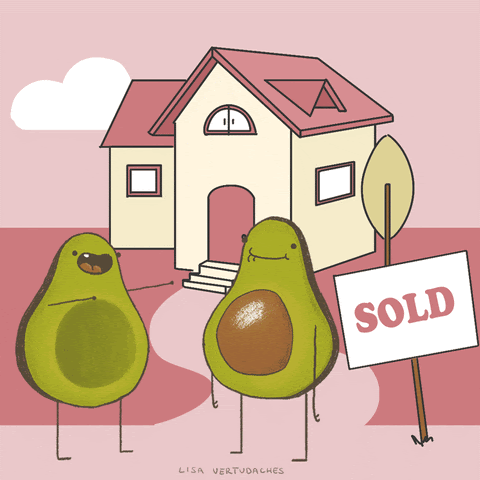 1. An Unlikely Time for a Housing Bubble, Yet Here We Are
Real estate bubble inflated by years of low interest rates has just seen a shot in the arm with fiscal and monetary stimulus measures

A UBS study reveals the cities most at risk of a housing bubble crisis from years of inflated prices
If the crowded show suites of new property launches in the city state of Singapore were anything to go by, you'd think that the island nation hadn't heard about the coronavirus.
While social distancing is still maintained, property agents in Singapore have been doing a brisk business catering to the still robust demand for property in the land scarce country, leading some to wonder if we're not already in the late stages of a housing bubble.
But despite what the anecdotal evidence in Singapore suggests, it's hardly the priciest city when it comes to property.
According to UBS Group's annual Real Estate Bubble Index released Wednesday, Singapore doesn't even make the list of the cities most vulnerable to a "sharp correction" in housing prices.
With record low interest rates, negative real yields and lofty stock valuations, real estate markets in these cities, which were already nearing unsustainable levels, have now come into sharp focus because of pandemic conditions and economic stimulus.
Analyzing real estate prices in the second quarter of 2020, the report noted,
"It's clear that the current acceleration is not sustainable. Rents have been falling already in most cities, indicating that a correction phase will likely emerge when subsidies fade out and pressure on household incomes increases."
According to UBS Group, the Top 5 cites most at risk of a bubble this year are:
Munich
Frankfurt
Toronto
Hong Kong
Paris
UBS Group advises investors in these cities to consider selling properties and finding other places to put their money in, that will bring higher returns.
Already, prices are falling in San Francisco and Hong Kong, cities typically associated with high housing costs.
In the case of San Francisco, a shift to work from home and the prospect of that shift becoming permanent, has seen a dramatic fall in rents and a surge in vacancies.
While in Hong Kong, political unrest and a tightening of restrictions on the Hong Kong people by Beijing as well as renewed geopolitical tensions between China and the U.S. are seeing companies relocate their headquarters out of the city to places like Tokyo and Singapore.
More Hong Kong residents than at any other time in recent history are also mulling migration out of the city.
But the UBS Group report also made a distinction between fair value and affordability, and while property prices in Singapore are considered fair (thanks in no small part to government measures), it still remains one of the least affordable cities in the world for housing, alongside London, New York, Paris and Tokyo.
And with central banks and governments continuing to inject stimulus into the economy, and the prospect of interest rates remaining low for a prolonged period of time, it is unclear when these real estate bubbles will eventually burst, if ever.
Considering that real estate isn't the most liquid asset even in the best of times and with a shift to remote working conditions, investors may want to use the opportunity to relook their pandemic property portfolios.
2. Stock Markets and The Wisdom of Crowds
Retail investors pouring into U.S. stock markets have been held responsible for many of the larger market swings and price movements away from fundamentals

Wisdom of the Crowds theory suggests that a larger number of market participants should lead to more efficient market operation and better outcomes, but more unpredictable pricing
It's said that bulls make money and bears make money, but pigs? Pigs get slaughtered.
And in the less polite corners of the investment landscape, retail investors are often seen as pigs being led to slaughter by the self-proclaimed titans of the investment industry, the almost uniform legions of mostly white men, seated behind banks of screens, Wolf of Wall Street-style.
But 2020 has upended such cartoonish depictions of who's really in charge of the market and part of that has to do with the wisdom of crowds.
In James Surowiecki's 2004 book, The Wisdom of Crowds, Surowiecki showed how large groups have made superior predictions in pop culture, psychology, biology, behavioral economics, and of course, financial markets.
One of the keys to extracting the wisdom of crowds of course is to have sufficient diversity and incentives to ensure that markets will be efficient.
But efficient markets are rarely profitable for select stakeholders in markets.
Typically, a professional investor will scour the markets for inefficiencies and arbitrage those inefficiencies for profit until it is noticed by other investors and traded out of existence.
But as retail investors cooped up from coronavirus-induced lockdowns as well as enticed by the siren call of zero-fee trading apps have entered the market, making up as much as 20% of trading volume on a daily basis by some estimates, some professionals are beginning to question the wisdom of these crowds.
Despite being dismissed as lacking the sophisticated models and financial analysis of more professional money managers, retail investors who simply rode the market since its pandemic low in March, have seen a 40% rise in their investments, even accounting for last month's sell-off.
And two stocks where retail investors have had outsize influence on price have been Tesla (+4.46%) and Apple (+0.85%).
Sensing that retail investors were worth more than the usual quarterly earnings calls with skeptical professional money managers, both Apple and Tesla split their stocks into bite-sized chunks that made them more readily accessible to retail investors.
And despite initial stumbles, both stocks have continued to do well, despite numerous analysts highlighting that splitting a stock doesn't make it great again.
Institutional investors are starting to pay attention.
Whereas a Bloomberg Terminal and Excel spreadsheets were once the weapons of the professional money manager, these days, these same professionals can be seen trawling the "degenerate" message boards of Reddit and Twitter (+4.92%), looking for any indication where retail may be headed to next.
But the further stock prices drift from company fundamentals, such as profit or book values, the greater the risk that the crowd may not be as wise as it appears.
And professional managers will always have some advantages over retail, because of scale, speed of execution, and access to products and structures, that would be out of reach to everyday investors.
Regardless, greater participation, by both retail and institutional investors in markets, can hopefully bring about their more efficient operation – after all, greater diversity should be a contributor to better decisions and therefore outcomes.
Meanwhile, retail or institutional, both types of investors are equally vulnerable to severe market swings, just ask any investors who's ridden the roller coaster of this year's markets.
3. Could Blockchain Beat the Coronavirus in Bringing Back Travel?
World Health Organization looking at using blockchain technology to keep a global log of coronavirus vaccinations

Decentralized, immutable, public ledger of vaccinations may be the key to facilitate global travel again, once an effective vaccine is discovered
For all the hue and cry about the wastefulness of cryptocurrencies as a tool for nothing more than speculation and the power-hungry mining that maintains public blockchains such as Bitcoin, the blockchain may end up being the thing that facilitates world travel again.
With billions of people around the world confined not just within their national borders, but within four walls, many are so desperate for travel again that they'd even consider flights to nowhere.
But with a vaccine still somewhat remote and a resurgent coronavirus wreaking havoc in the United Kingdom and Europe, while in the U.S. the pandemic had never been properly put down, the prospect of travel appears to be increasingly remote.
Not if the World Health Organization has something to say about it.
Teaming up with Estonia, a member of the European Union, the WHO is looking to create digital coronavirus vaccination certificates (when a vaccine is ultimately available) based on blockchain technology which powers Bitcoin, in order to help prove international passengers have had a coronavirus shot and unstuck global travel.
Using publicly inspectable, immutable and decentralized ledgers, it's hoped that a global shared and public database of coronavirus vaccine recipients can help people travel once again.
In terms of transparency and scale, blockchain technology, of the sort that Bitcoin is built atop, is particularly suited to the task, allowing any observer access to review an international passenger's vaccination status, sort of like Interpol watchlists at customs and border control points.
Right now at least, no coronavirus vaccine has been made available yet, but there are proposals that people with antibodies could be issued an "immunity passport" allowing them to travel or return to work, on the assumption that they're safe from re-infection.
But that proposal is not without controversy.
For now at least, there is no clarity that those with antibodies can't be reinfected, nor is there any data on how long those antibodies last.
The WHO has adopted a more pragmatic approach and would like to see an effective coronavirus vaccine first, before any such certifications.
And when a vaccine is ready, the blockchain may be the vehicle that helps to keep the certification of such vaccination safe.
What can Digital Assets do for you?
While markets are expected to continue to be volatile, Novum Digital Asset Alpha's quantitative digital asset trading strategy has done consistently well and proved resilient.
Using our proprietary deep learning tools that actively filter out signal noise, our market agnostic approach provides one of the most sensible ways to participate in the nascent digital asset sector.
Oct 02, 2020