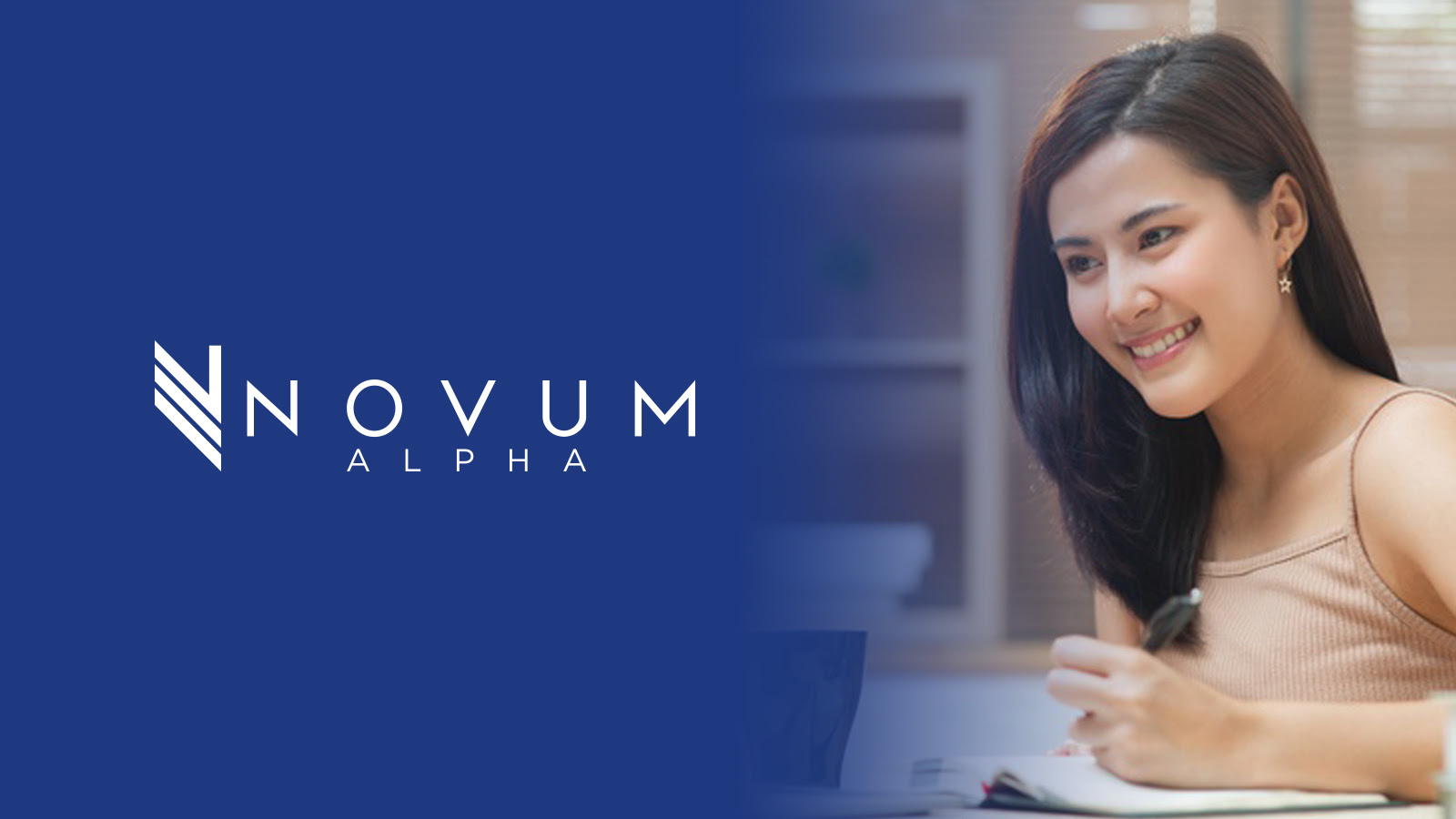 Novum Alpha - Daily Analysis 1 October 2020 (10-Minute Read)
Welcome to the first day of a brand new month and the final quarter of 2020! The good news is, the month has already started off well for investors.
U.S. stocks continued their advance heading into October, with the S&P 500 (+0.83%), tech-heavy Nasdaq Composite (+0.74%) and blue-chip Dow Jones Industrial Average (+1.20%), all up on renewed hopes of stimulus from Congress.
Asian markets that were not closed for holidays opened slightly higher, taking their cue from positive sentiment on Wall Street.
U.S. 10-year Treasury yields slipped to 0.677% as investor appetite for safety was mixed in wth a rise in stocks.
The dollar edged lower in a broad sell off that saw gold rise.
Oil continued to slide with November contracts for WTI Crude Oil (Nymex) (-0.07%) at US$40.19 from US$40.22, with little positive news by way of demand or supply cuts.
Gold rose with December contracts for Gold (Comex) (+0.03%) at US$1,896.10 from US$1,895.50 in the previous session, as it slipped below US$1,900.
Bitcoin (+0.89%) edged up to US$10,800 (GMT 0200) as exchange outflows pipped inflows (outflows suggest that traders are holding onto Bitcoin in anticipation of price appreciation).
In today's issue...
The Dollar Floated an All-You-Can-Buy Asset Bubble - That's Bad
In China It Almost Feels Like There's No Pandemic
Don't Just Look At Bitcoin's Price, Look at Who's Buying It As Well
Market Overview
What a difference a day makes, twenty four little hours, brought the sun and the flowers, where there used to be rain.
Despite every indication to the contrary, investors are once again taking a bet on Congress coming through with an eleventh hour stimulus package to rescue the American economy.
Sentiment on Wall Street was bullish and that has fueled gains in Asia with
with Tokyo's Nikkei 225 (-0.00%) flat because of an exchange outage, while Sydney's ASX 200 (+1.57%) and Hong Kong's Hang Seng Index (+0.79%) were up convincingly, South Korea remains closed for a long holiday.
As the U.S. moves closer to election season, investors are betting that an irate electorate does not make for a good voter base and are playing chicken with Congress to come up with fresh stimulus.
1. The Dollar Floated an All-You-Can-Buy Asset Bubble - That's Bad
Everything rally fueled by a weakening dollar as opposed to fundamentals at risk of unraveling in the event of a dollar resurgence

Political instability surrounding U.S. elections could see the dollar rebound sharply, contrary to popular belief in a weakening greenback
Every five-year old can tell you that by referring to the seminal case of Wolf v. Pig, a house built with bricks has the wolf-beating security of an infinite number of houses constructed from hay.
Yet somehow investors this year have built their portfolios with nothing but hay as a weakening dollar has been used to float all manner of other assets.
Despite a crappy September (wake me up, when September ends), the S&P 500 has gained more than 8% this past month than it did at the same time last year and gold has risen 5%.
And even though demand has been tepid at best, oil has held on to most of its second-quarter gains.
Even Bitcoin is nowhere near the lows it started 2020 with, and this was even before the coronavirus pandemic was a "thing."
At the center of much of these asset rally's the only thing that hasn't had a great quarter? The dollar.
As recently as April this year and during the height of pandemic fears, the greenback was up almost 7% against a basket of other major trading currencies, but by June, it had given up all its gains and was sinking faster than a weighed-down mafia hit sinks to the bottom of the Hudson river.
And where the dollar heads next is of paramount importance to investors everywhere.
When the global economy does badly (relative to the U.S.), the dollar tends to strengthen, exacerbating problems for emerging markets that are dependent on dollars for funding needs.
And a stronger dollar also sees declines across most commodities that are typically denominated in the greenback.
September has offered up some clues as to where the dollar could go next.
Already, sanctuary currencies like the Japanese yen and the Swiss franc, which normally trade opposite to the dollar, have retreated, despite evidently greater investor pessimism, while the dollar has clawed back over 1.5%.
And with Europe facing an uncertain economic recovery and a resurgent coronavirus, just as the northern hemisphere heads into peak flu season, risk-shedding around U.S. elections could end up seeing a sharp rebound in the greenback.
That could be bad for everyone else.
2. In China It Almost Feels Like There's No Pandemic
Rising manufacturing activity in China has helped to buoy price of copper

Investors hoping that Chinese consumer demand can help fuel a global economic turnaround may be out of sync with the Chinese propensity to save
An ancient Chinese saying is that as China is the center of the world (and the Chinese characters for China clearly demonstrate this ideology), it is at a wont for nothing.
And that thinking has pervaded centuries of Chinese isolationism, only to see its advances in technology, arts, culture and finance, eroded by foreign powers because of its unwillingness to trade or consider outside influences.
Fast forward several tumultuous decades later and China is once again demonstrating how it is yet proving to be the center of the world.
While the rest of the world flails with the coronavirus pandemic, in Wuhan, the epicenter of the virus, massive unmasked crowds gathered for an electric dance festival at a water park, standing shoulder to shoulder.
On the banks of Shanghai's famous Bund, shoppers and lovers hold hands and stroll about, enjoying the brisk autumn air.
As the world struggles, China seems to be striding into fall with confidence.
And that seems to be reflected in copper's recent price rise on Wednesday, edging close toward a multi-year high hit in mid-September after data showed that China's economic recovery is beginning to gather steam.
Copper futures for December delivery added 1.4% and is just shy of its mid-September peak.
Up about 8% this year, recovering about 40% in the past six months following a rout in the early part of the year, copper has long been held as an indicator of industrial activity.
With the Chinese economy in shutdown during the early days of the pandemic, copper's price collapsed almost overnight, as China accounts for almost half of global copper demand, making its manufacturing sector a key determinant of prices.
Needed for everything from electric vehicles to smartphones, copper-watchers often used the metal as a gauge on industrial activity and the health of the economy.
With China's official manufacturing purchasing managers index rising more than expected in September, analysts are growing more upbeat after coronavirus cases in China stopped rising.
And government stimulus is also helping to fuel manufacturing activity in the Middle Kingdom.
The steady pace of economic growth in China stands in stark contrast to the U.S. and Europe which although seemed to be recovering, are now staring down a likely second wave of coronavirus infections.
And an impending 8-day holiday in China known as Golden Week will see millions of Chinese take to the sky, helping to buoy the fortunes of its embattled airlines, which have so far recovered faster than any other airlines in the world.
Investors pouring into Chinese stocks have also seen Chinese stock markets heat up and the yuan rise by some 3% against the dollar.
But investors betting on China to lift the global economy may be left out in the cold.
A history of social and political uncertainty have meant that the Chinese still save a larger proportion of their incomes than any other people, and while manufacturing activity has increased, domestic consumption has been flat.
While China may look like it's recovering from the pandemic, let's not forget that a factory needs to make goods for someone, and if European and Americans are not buying, we shouldn't count on the Chinese to as well.
3. Don't Just Look At Bitcoin's Price, Look at Who's Buying It As Well
Blockchain data reveals an increasing number of participants in the Bitcoin space
Flat Bitcoin price growth may be due to both irrational exuberance in altcoin price growth as well as prospect of a resurgent dollar
While Bitcoin has traded relatively flat this past month, blockchain data suggests a bullish surge in new participants, yet that push hasn't been met with any increase in price.
Typically, when more investors come onboard and buy more Bitcoin, the price goes up, but that hasn't happened this time, leading some analysts to wonder if this divergence is being caused by a lag, that spells bullishness ahead for Bitcoin.
With new Bitcoin wallets being created and with fresh deposits going in, Bitcoin may still have some legs to run, with any rally currently being held back by a strong pullback in DeFi token prices and altcoin underperformance.
Altcoins have clocked double digit losses in the past week alone and some investors are pouring into Bitcoin as investors looking for yields in the DeFi space had withdrawn to less speculative corners of the market.
And investors have been pouring into Grayscale's institutional Bitcoin Trust as well, which now holds over 450,000 Bitcoin, roughly 2.5% of all Bitcoin that has been mined, as investors have flocked to the digital asset this year.
With looming political instability surrounding elections in the U.S., some are suggesting that Bitcoin has even more room to run.
However, instability, even if it's caused by the United States itself, has often been favorable for the dollar, which means that should November's election prove to be bitterly contested without providing any certainty, a resurgent dollar could continue to put pressure on Bitcoin's price appreciation.
There is some evidence of such apprehension regarding a resurgent dollar already being baked into the current price of Bitcoin.
For instance, despite a rebound in gold, Bitcoin has drifted below US$11,000 without making any concerted effort to clear that level.
Similarly, Bitcoin has also not crashed below US$10,000 either, which suggests that t's stuck in a range for awhile.
And while it may be tempting to subscribe to the notion that Bitcoin will represent a safe haven in times of instability, there's little evidence to support that view – especially since gold, tech stocks and Bitcoin have all tracked each other closely this year.
More likely, a further round of stimulus, or a smoother than expected political transition, could pave the way for Bitcoin to move higher as politicians get past electing and get back to spending.
What can Digital Assets do for you?
While markets are expected to continue to be volatile, Novum Digital Asset Alpha's quantitative digital asset trading strategy has done consistently well and proved resilient.
Using our proprietary deep learning tools that actively filter out signal noise, our market agnostic approach provides one of the most sensible ways to participate in the nascent digital asset sector.
Oct 01, 2020